MBW's World's Greatest Managers series profiles the best artist managers in the global business. Here we meet Courtney Stewart, manager of Khalid. He talks about his star client's singular style, touring with Ed Sheeran and his goal of making a cultural impact. World's Greatest Managers is supported by Centtrip, a specialist in intelligent treasury, payments and foreign exchange – created with the music industry and its needs in mind.
---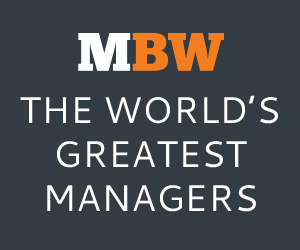 When Courtney Stewart first broke into management he was young, broke, but far from dumb.
He had just qualified from Alabama State University and moved to Los Angeles with his childhood friend, and aspiring R&B singer, Bobby Valentino (now known as Bobby V).
"He was the first artist that I managed. He trusted me, gave me the opportunity, told me I could do this – and I managed him for eight years.
"At first, we were sleeping on couches, trying to get time in any studio we could. And then we ran into [producers] Tim [Kelley] and Bob [Robinson], who we already knew. They were on fire at the time. They're like the OGs in the R&B space. They said, 'Don't worry about paying any money, we'll let you in the studio, let's work, let's see what we come up with'. And that's when they [Tim and Bob and Bobby Valentino] created Slow Down together [US No. 8, 2005]."
Initially, however, management was just supposed to be a stopping-off point for Stewart, a diversion on his way to becoming an artist in his own right. More of a favor than a career.
"It was a case of, let's do this, let's get Bobby to a place of popularity and then I can get on with my thing. But that's when my love for management started happening – and I realized that was my real skill set."
He says that the most important lesson learned during that first taste of success was the importance of relationships. "Go to the labels, go to radio, meet everybody. And keep in touch with these people: get their phone numbers and call them on the holidays to tell them Merry Christmas; call them and wish them Happy New Year; make real friendships.
"Now, I've been in the business 18 years, and I still keep in touch with a lot of the people from those days, and there is respect between us. They say to me, 'Your situation could have been a flash in the pan, but you really put the work in, even as a young kid, to get where you are.'"
Four Top 10 albums with Bobby V was, indeed, no flash in the pan, but Stewart's management career reached new heights when he discovered a kid called Khalid, posting his self-written, genre-melding tracks to SoundCloud.
"I heard that voice, that tone, and I was blown away," recalls Stewart. "And then the strength of the writing, the lyrics, it was a combination that I'd never come across before."
"I flew to El Paso, where he was in High School at the time to meet him and his mother. He had such a good spirit about himself. From day one, we were both on the same page, and not just with the music. Our mindsets aligned, our faith aligned, our values aligned. From there we were able to build what we're continuing to build today, which has been incredible.
"He also knew exactly what he wanted, even then. I was like, 'Look, you know where you want to go, you just need help getting there, I can connect the dots and navigate for you'."
So far the course plotted by the pair has taken in two Top 5 albums [American Teen, No. 4, 2017; Free Spirit, No. 1, 2019], a string of Top 10 singles and acclaimed collaborations with artists such as Billie Eilish, Ed Sheeran, Halsey, Marshmello and others. There's also been a sell-out global arena tour.
When he maps out the rest of his and Khalid's journey, Stewart talks in terms of decades. And the fact that his superstar client is currently opening for friend and fan Ed Sheeran on the US leg of his Mathematics tour, playing a supporting role in the latest worldwide run of stadium shows by one of the biggest solo artists of the last 20 years, doesn't make him think how far they've come; it makes his eyes light up with ambition thinking about how far they can go…
---
What was the key to breaking Khalid?
When he made Location [US No. 16, 2016], it was such a unique song. It didn't sound like anything else that was on the radio at the time.
And I feel like the lyrics of the song really resonated with the youth. It was genius songwriting, because even the hook, 'Send me your location', that was something that was really going on when two kids meet.
I'm older, I'll call my friends, I'll message them the name of the restaurant. Their lingo is, hey, just drop me your location. People picked up on that.
He was reflecting and incorporating culture, he was putting his melodies and his voice behind it, and that catapulted it to become a mainstream hit.
---
Why did you decide to sign Khalid to RCA?
Tunji Balogun, who was the A&R at RCA that signed Khalid, he has very, very great taste. And he understood the assignment. And then when we went with him to meet Peter Edge, same thing: he understood the assignment.
They weren't telling us what to do. They said, 'You already got this, you just need our resources to be able to help support you and get you there'.
The biggest thing was, Khalid is a Black artist, and a lot of times Black artists will get put in the box, as R&B, or Urban Contemporary. And his biggest thing is: 'I don't want to be put in a box. I don't want to be labeled. I am somebody that's gonna break barriers.'
Peter, Tunji and RCA got that. And it's worked, it's been a great partnership.
---
How would you define your personal relationship with Khalid?
I'm quite a lot older than him, so we have like a big brother/little brother, maybe even father/son relationship. But we both respect each other, and that's the biggest thing.
I understand he's more engulfed in culture and social media than I am, because he's younger; he grew up on the Internet.
So, when he tells me things about social media about music culture, I listen to him, I don't act like I know it, because I understand that that's his world.
But he respects my experience, my knowledge, my strategy. I give him advice and he always listens. That's the biggest blessing of our relationship, that respect that we have for one another.
---
What can you tell us about the release plans for the new album [provisionally titled Everything Is Changing]?
We don't have a release date yet. But, we're busy, you know, he just started touring stadiums with Ed Sheeran, they have a great relationship.
Ed's an incredible performer. There are 60/70,000 people there every night, and just to see him command the crowd like that… I think it's great for Khalid to see someone that he respects, how they're able to do what they do and learn and grow from that.
Going back to your question, what I will say on the record is that this is going to be his best album yet. I'm not just saying it for the sake of saying it, I'm saying it because of his growth as a person and an artist, the songwriting, the production, he's really onto something special.
---
Looking beyond that, what are your long-term career ambitions together?
I think one of our goals is to be able to identify other artists that he could help me cultivate, because he's a phenomenal songwriter.
Right Hand [Music Group, Stewart's management-and-more company] represent a UK artist called Sinead Harnett [pictured]. They've had a chance to collaborate and they have a great friendship and relationship. That is something that I would love to be doing 10, 20 years down the road.
I feel like songwriters are very, very special. And Khalid is a really great songwriter. So collaborating with, or writing for, other artists that we identify is something I hope we can have major success with over a long period of time.
---
You mentioned Right Hand Music, why did you decide to form that company and what are your ambitions in terms of how big you want to grow it?
The long-term goal is to be a hybrid of music management, a label and a film and television company. It's a safe haven where creativity can come and we can help to elevate them.
That will make me the happiest because, like I was telling you, I started off wanting to be an artist; and the artist is still in me, you know.
I don't want to be front-facing with it these days, but Right Hand gives me the opportunity to work with people that inspire me, to get in the trenches with them, to create and develop something special in the same way that Khalid and I have done.
---
Can you also tell us about another label you're involved in, Keep Cool Records?
So Tunji, myself and [Def Jam marketing exec] Jared Sherman, we launched Keep Cool together. We found Normani and Lucky Daye, just to name two. That was an opportunity for us to continue to curate artists on a small level.
Because that was an important thing for us. Tunji already had a large roster that he had to oversee at RCA. I already had Khalid. So, this was about not trying to start fast, but how can we identify two or three things that we really, really love and build it up?
You know, really put time into artist development, because artist development is something that has been kind of lost at some labels. Now, they want artists ready to go – signed, sealed and delivered.
Keep Cool has changed now, of course, because Tunji has become the chairman and CEO of Def Jam Records [the label is a JV with Sony Music] and we're really, really proud of him.
But Lucky Daye is still on Keep Cool and he's thriving. And we're continuing to support and develop artists so that they can continue to grow.
---
Who have been the most important mentors to you as you've navigated the industry?
Well, first of all, I want to give you a couple of managers that I admired growing up: Irving Azoff, Troy Carter and Jonathan Dickins in particular.
Chaka Zulu and Jeff Dixon [Ludacris' managers and co-founders of Disturbing Tha Peace, who first signed Bobby V] were great mentors for me when I was in my early twenties, they really taught me the business.
Julie Swidler, Head of Business Affairs at Sony Music, is another important mentor; she's been very, very instrumental in my career.
But, you know, what I want to build is what Irving Azoff has been able to build. And then there's Troy Carter, a black manager who was able to have Lady Gaga be the biggest artist in the world. That's what I aspire to do with Khalid and my other artists.
---
What have been the proudest moments of your career so far?
I think when Khalid sold out his arena tour for Free Spirit [2019]. And that was worldwide, like we did two nights at the 02 Arena in London, we did the biggest arenas in Australia.
"I don't ever want a ceiling over my head. I want us to build a legacy that will have a great impact, that's my goal."
That was the moment where I actually had to step back and just thank God, to be honest, because that was kind of the goal, that's kind of like, oh, you really made it.
But it's funny, and I'm glad you asked that question, because there are levels to everything. Right now we're on a stadium tour with Ed Sheeran. And yes, I'm still so proud that we were able to sell out arenas, but now we got to get to the stadium level! The grind never stops, and I love it; I'm more motivated than ever. I don't ever want a ceiling over my head. I want us to build a legacy that will have a great impact, that's my goal.
---
On the flip side, what have been the most challenging moments of your career?
The challenges are the peaks and valleys of this business. One thing that everybody needs to understand is you're not going to be hot forever; there are going to be seasons.
So the toughest part is, when you're in those valleys, having the faith to continue, having confidence in yourself. Because you'll start second-guessing yourself; I second-guessed myself so many times, when I was in those low moments in my career.
Even when you have success, you think, has my time passed? Can I do it again? Then it's about having that faith.
Now, I appreciate being in those valleys, those low points, because that's when you develop character. That's when you see who your real friends are and that's when you see who you really are.
---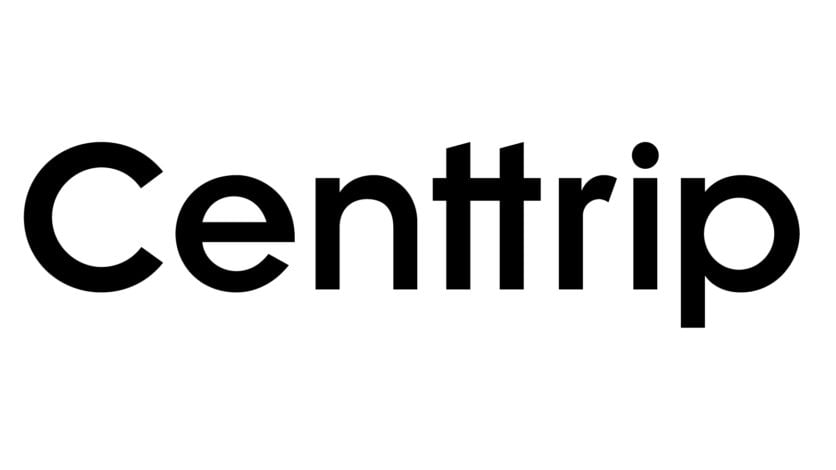 A specialist in intelligent treasury, payments and foreign exchange, Centtrip works with over 500 global artists helping them and their crew maximise their income and reduce touring costs with its award-winning multi-currency card and market-leading exchange rates. Centtrip also offers record labels, promoters, collection societies and publishers a more cost-effective way to send payments across the globe.Music Business Worldwide