Sony Corp's Music division has increased both its revenue and profit projections for the 12 months ending March 2021 – the company's fiscal year – thanks to a standout quarter for its record labels in the three months to end of September.
The Japanese giant's Music division includes its global recorded music operation, plus music publishing (inc Sony/ATV) and 'Visual Media & Platform', which houses "the production and distribution of animation titles, including game applications based on these animation titles, plus various service offerings for music and visual products".
According to new financial statements released by Sony Corp today (October 28), it now forecasts that these three divisions will jointly generate 850bn Yen (approximately $8.0bn) in revenues in the annual period.
That's up by 7.6%, or around $564m, on the firm's previous projection of 790bn Yen, released in August.
What's more, Sony now projects that the annual operating profit of its combined music operations will reach 152bn Yen (approximately $1.4bn), up 16.9% on its prior forecast.
Sony told investors today that it was primarily upping its annual forecast "due to an expected increase in streaming revenues in Recorded Music, in addition to the expected strong performance of game applications for mobile devices and an expected increase in anime business sales in Visual Media & Platform".
---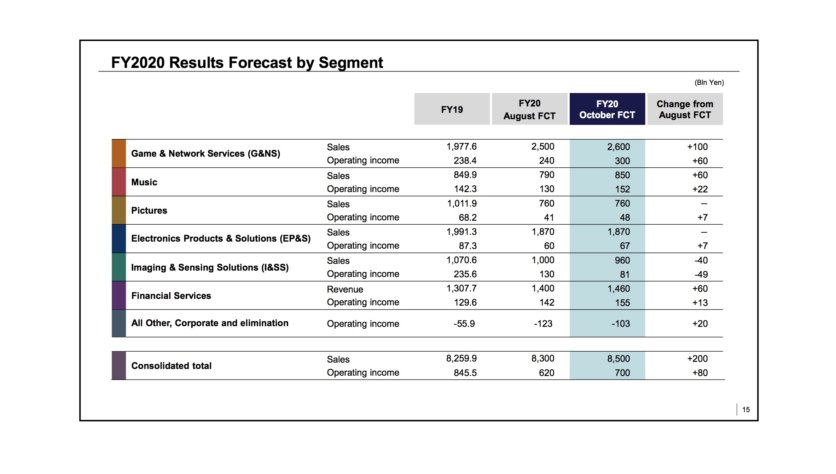 ---
These forecast increases have clearly been driven by a memorable quarter for Sony's recorded music operation (including New York-headquartered Sony Music Entertainment) in the three months to end of September 2020.
In this period – calendar Q3 – Sony's recorded music operation generated $1.16bn in total revenues, its biggest ever quarter.
That was up 11.2% year-on-year at the US dollar level.
Revenues paid to Sony by streaming platforms such as Spotify, Apple Music and Amazon Music claimed 64% of those recorded music revenues, contributing $742.3m to Sony's coffers in the calendar Q3 period (the firm's fiscal Q2).
That $742.3m streaming haul was up by 19.3% – or $120.3m – on the $622m Sony's labels pulled in from streaming in the prior year quarter.
---

Just as we saw with Universal Music Group, physical music revenues increased significantly year-on-year for Sony's recorded music operation in calendar Q3 this year.
Last year, Sony Music generated $189.1m from CD and vinyl sales in the quarter. In 2020, despite a global pandemic that has hurt bricks and mortar retail worldwide, Sony generated $247.5m from physical music sales in calendar Q3 – up by $58.4m year-on-year.
Download revenues were flat year-on-year in the quarter at $82m, but Sony did see a pandemic-driven fall in its 'Other' recorded music revenue, which includes sync, public performance licensing, live music revenues and merch sales.
This 'Other' category pulled in $89.5m in calendar Q3 2020, down on the $151.3m it generated in the same period of 2019.
Sony Music's biggest revenue-generating global artist projects in the three months to end of September (not including artists signed to Sony Music Entertainment Japan) were, in order:
Harry Styles, Fine Line;
Jawsh 685 with various releases;
Future, High Off Life;
Polo G, THE GOAT;
Travis Scott, ASTROWORLD,
Doja Cat, Hot Pink;
Kang Daniel, MAGENTA.
---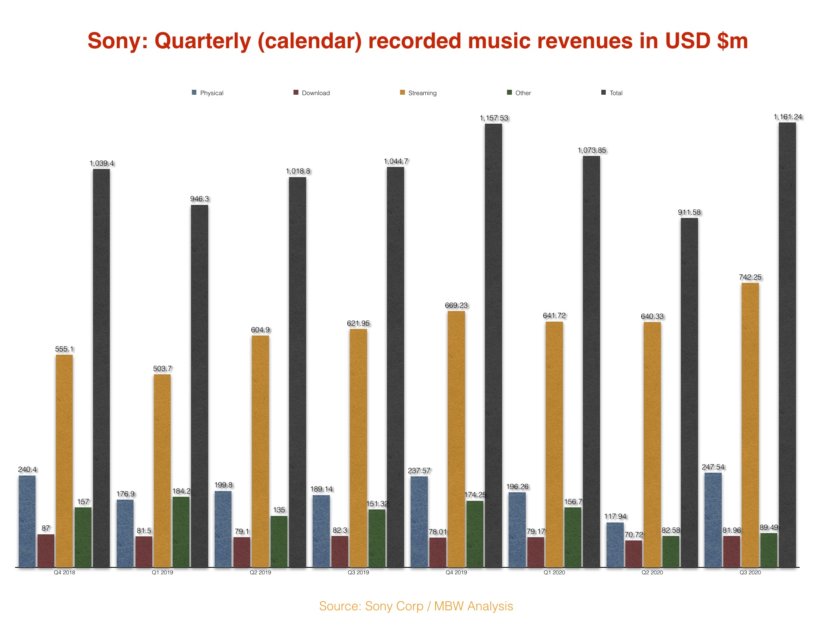 ---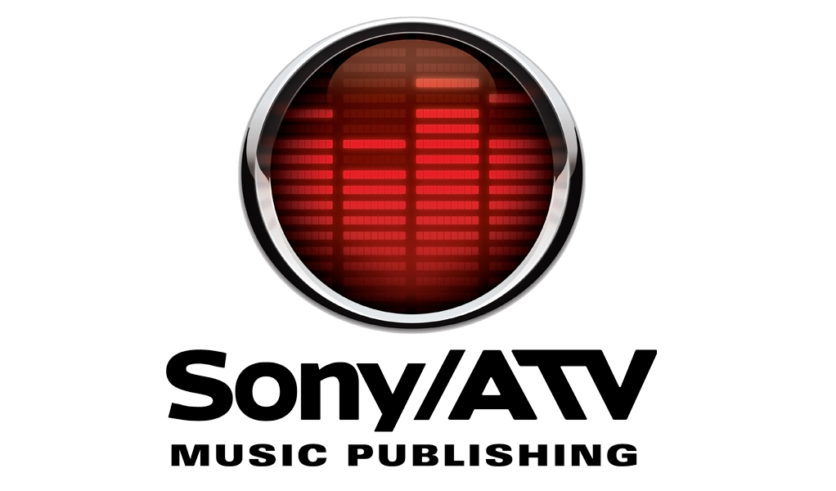 Sony Corp's music publishing revenues – including Sony/ATV plus Sony Music Publishing Japan – generated $353.7m in the three months to end of September.
That was down slightly against the $357.6m generated by the same division in the equivalent period of 2019.
In an update to investors on the impact of the pandemic across its global Music division, Sony Corp said in a statement today: "Regarding the impact from the spread of COVID-19, the release of some new music is being delayed around the world despite a gradual recovery in music recording, as a portion of artists are still unable to record songs and music videos and carry out promotional activities.
"Ticket and merchandising revenues are also decreasing, as concerts and other events are being restricted in Japan and other areas. Due to a global reduction in advertising spending, revenue from the licensing of music in TV commercials is decreasing.
"Although it also has been impacted by the reduction in advertising spending, revenue from advertising-supported streaming services is beginning to show signs of recovery due to a gradual recovery in advertising spending."
---
Note: MBW has calculated Sony's financials from Japanese Yen into US dollars at the following prevailing exchange rates in each quarter, as confirmed by Sony Corp:
Calendar Q4 2018: 112.9 Yen per USD
Calendar Q1 2019: 110.3 Yen per USD
Calendar Q2 2019: 109.9 Yen per USD
Calendar Q3 2019: 107.4 Yen per USD
Calendar Q4 2019: 108.8 Yen per USD
Calendar Q1 2020: 109.0 Yen per USD
Calendar Q2 2020: 107.6 Yen per USD
Calendar Q3 2020: 106.2 Yen per USD
By applying these exchange figures to each applicable period, we effectively get a US-leaning constant currency picture of Sony Music's performance.
---
This isn't a perfect system; it risks overplaying Sony Music Entertainment's global business slightly by converting a chunk of revenues from Sony Music Entertainment Japan (which would usually be straight-reported in Yen) into US dollars.
But it provides us with a cleaner reflection of the performance of New York-based Sony Music Entertainment outside of FX distortion, because the company had to convert its US currency into Yen in the first place for Sony Corp's results. The same is true for US-based Sony/ATV.
MBW believes this currency exchange system is the yardstick used internally at Sony Music Group's HQ in New York.
You can see the Yen-level stats from Sony's fiscal quarterly and annual recorded music results below:
---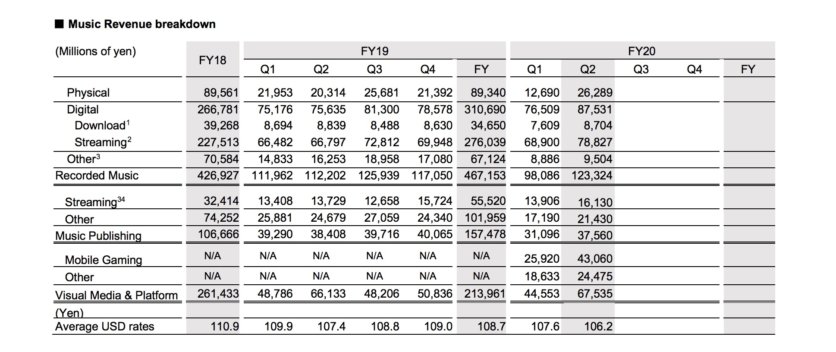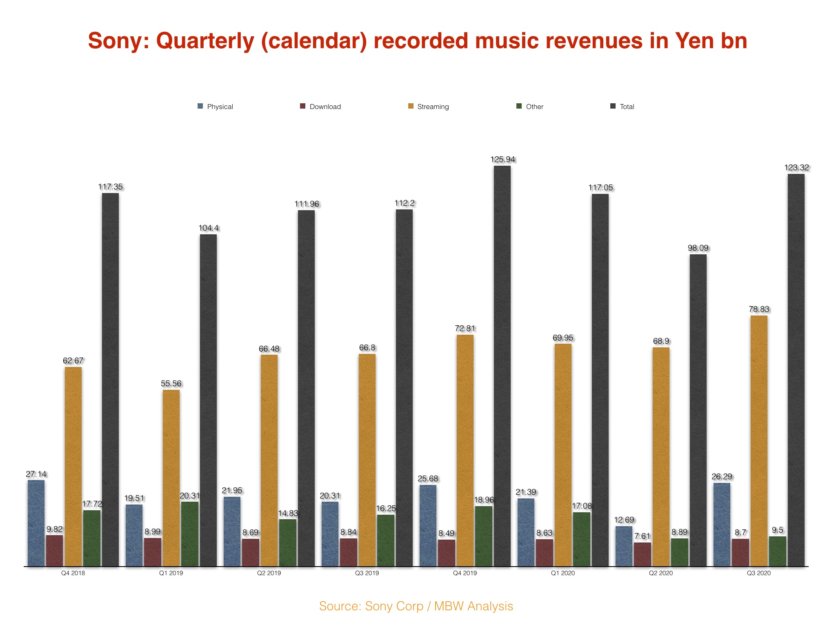 Music Business Worldwide