Sony Music Entertainment UK Ltd posted a £198.1m turnover in the year ending March 2016, MBW has discovered.
According to new documents filed with Companies House, the major music company's UK base also recorded a post-tax profit of £14.1m.
Although revenue (-16.8%) fell in the year, it was still a bigger annual sales haul than the business managed in both 2011 and 2012.
In a strategic report, Sony Music Entertainment Ltd noted that its 'key risks and uncertainties' to be "physical music market decline and piracy, in addition to the strength of the release schedule [in any given year]".
However, the directors of the company also stated that they were confident it would "continue to deliver strong results in a challenging market through a strong release schedule, aligning its business model to the changing market and controlling costs effectively".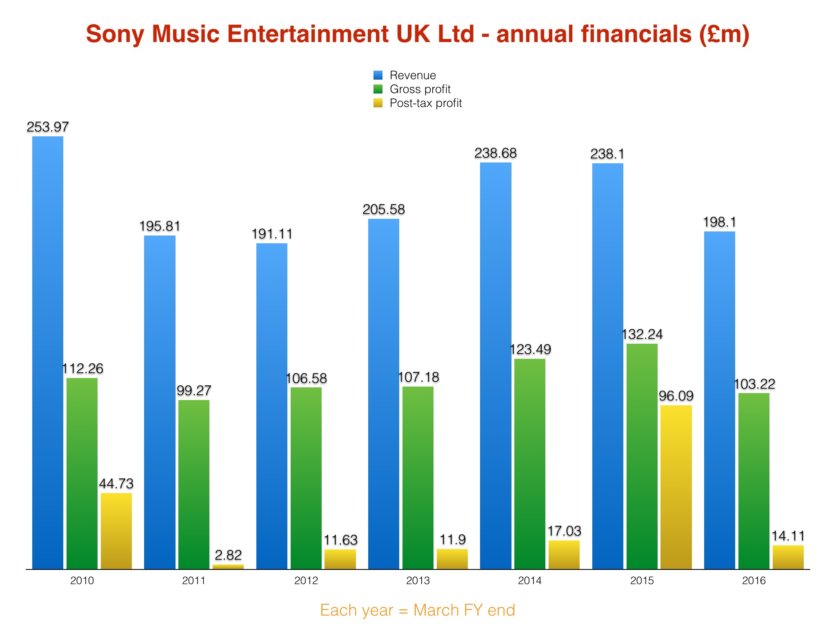 £139.3m of the company's FY2016 turnover was generated in the UK, compared to £58.77m from the rest of the world.
In the previous year, Sony UK generated £166.12m from UK sales, and £71.98m from RoW.
In the 12 months ended March 2016, the business employed 289 people across sales/distribution and administration; an increase on the 287 employed in the prior year.
The business spent £25.07m on wages and salaries in FY2016, up from £24.12m in FY2015.
Hit Sony UK albums in the year included One Direction's Made In The AM, Elvis Presley's If I Can Dream and Little Mix's Get Weird (pictured).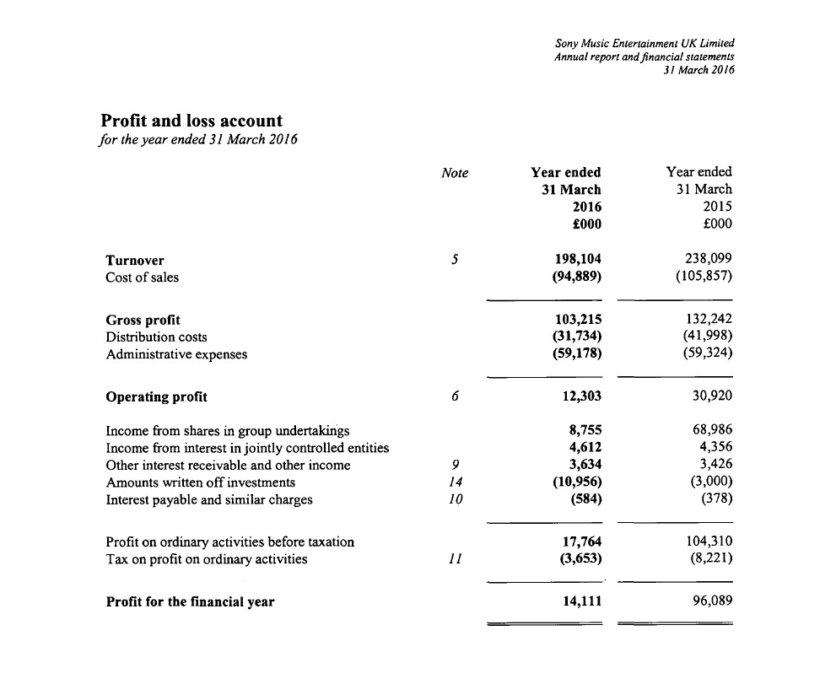 Music Business Worldwide