MBW's World's Greatest Managers series profiles the best artist managers in the global business. Here, we speak to Chris Kappy, the manager of country music's biggest new star, Luke Combs. World's Greatest Managers is supported by Centtrip, a specialist in intelligent treasury, payments and foreign exchange – created with the music industry and its needs in mind.
---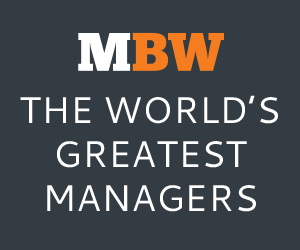 From down here on earth, it's fun (or perhaps slightly heart-breaking) to imagine the managers of music's biggest stars finishing the sentence, "I knew I'd made it when…"
Might precious metals be involved? Second homes, or private islands? Will it all be legal? Or moral?
The closer "when….I could afford Wendy's" probably won't arise, right?
Except, for Luke Combs' manager, Chris Kappy, it's exactly that.
Kappy's landmark burger was bought with his first ever slice of commission from Combs, a princely $35, roughly nine months after the pair started work together.
Before then, every spare dollar and dime had gone into a coffee jar on top of Combs' fridge, with the modest goal of buying the not-yet-a-star a trustworthy vehicle.
Kappy explains: "Right at the beginning, Luke said, 'I need a new car. I have a horrible car, I hate it. I have to park two blocks away and walk because it's just embarrassing.'
"So, after everyone had been paid, anything we had left over went into that coffee can. At this point I'm not taking commission. I'm bleeding my savings, which wasn't a lot in the first place. I'm down to my last $50.
"I'm not kidding, I was living off the crackers, potato chips, deli meats and bottles of water that we would get in the green room. I would throw all of that into a merch bin so nobody would know, I would take it home, and that's what I was surviving on.
"I gave up everything and I sold whatever I could. I was letting somebody live in the house that I was renting at the time, which was a hovel, because I needed somebody to stay there with my dog and help pay the bills.
"Never once was i depressed. never once did I think it wasn't going to work. I knew it was going to work. I just had to withstand it."
"I was sleeping on my own couch! I'm 42 years old and I'm sleeping on my couch. And never once was I depressed. Never once did I think it wasn't going to work. I knew it was going to work. I just had to withstand it.
"And then one day we had $15,000 saved up in that coffee jar. We got a 2013 Ford Fusion – it had AC!
"The next weekend, when everyone was paid, we had something like $500 left over, which would normally have gone in the tin, and Luke said, 'Hey man, you got me my car, take your commission.' I couldn't believe it; I was making money."
And eating Wendy's. Like a boss.
---
This wasn't, however, Kappy's first taste of the good life – or at least of the not-smuggled-leftovers life. In fact, he'd made decent money and decent careers twice by this stage.
"I started out working in tech, in around 2000, and I was making a good living," he says. "Then one day, when I was 25 or so, Andy Levine, who started [music festival cruises company] Sixthman, came to me and said, 'Okay, what you need to do is quit making all this money, and come work in the music business for a third of your salary.' And I was like, 'That sounds like a really great idea!'
"I jumped into the music business, and we did music festivals on cruise ships. We built it up and we ended up working with artists like John Mayer, Lynyrd Skynyrd, Paramore – we worked with bands that had rabid fan bases.
"In that environment, I learned a lot about how fans and artists interact; I got a PhD in fan interaction."
---
Kappy says he learned lessons and absorbed attitudes during his time at sea that still pretty much steer his approach to management today. His move into management came via his best friend, Bradley Jordan, who to this day remains Combs' promoter in the South East of the US.
Recalls Kappy: "I was living in California, working for Sixthman, walking by the ocean every day, and [Jordan] called me and said, 'You know what man, you're 42 years old, you've always wanted to be a manager, if you don't do this now, you're going to regret it for the rest of your life.' And he was right.
"I moved back to Athens, Georgia, and I started talking to artists about management. A couple of them didn't work out, and then Bradley says, 'I found your guy, his name is Luke Combs and you need to come see him play.'
"The problem was", recalls Kappy, "there were no shows booked; I had to buy the show myself. We had sold zero tickets. I'm gonna lose a thousand bucks or so. But then, an hour before the show was due to start, I checked outside and there was a line of about 50 people.
"He was magnetic on stage, there was such a genuine connection, even then."
"I start talking to them and they're telling me 'Hey man, I've been following [Luke] on Vine forever, I love his music'. In the end, 83 people showed up and they were singing every word to every song. He was magnetic on stage."
After a month or so of setting up a few more shows, a few slightly bigger shows, Kappy told Combs he wanted to manage him. "He goes, 'What do you know about management?' I said, 'Absolutely nothing. But I've been around a lot of managers and I see how they do things. I have a lot of common sense, I have a lot of passion, I have a lot of drive. Nobody will out-work me and nobody will out-care me; they won't do it, they can't do it. I'll put everything into this: I'll drive the van, I'll sell the merch, I'll do everything for you to give me that chance.'
"[Luke] said he wanted to talk to some other management companies in Nashville first. After two weeks, he calls me up, this is July 29, 2015, and he asks me, 'Where do you see me and my career?'
"I said, 'I want you to stand on stage every night and I want you to command the crowd, I want you to write your songs and sing them passionately. I want you to have the best time on stage every single night. I'll handle the rest.' He goes, 'You're my manager.' He told me that every other management company had said he wasn't an artist, that he was a hell of a songwriter, but he was never going to be an artist because he didn't have 'the look'."
As it turns out, Combs had everything. He is the biggest breakthrough (and breakout) country artist of the last five years, and potentially the biggest star in the genre for decades.
---

Combs' first album, This One's For You, released in 2017, reached No. 4 in the Billboard 200, and No. 1 in the Country Album charts. (In fact, it didn't just reach No. 1, it moved in and set up home, staying put for 50 weeks.)
The follow-up, What You See Is What You Get [2019] debuted atop the Billboard 200 – and returned to the summit when it was re-issued in November 2020. It was one the 10 biggest-selling albums of 2020 in the States, with 1.475 million equivalent album sales. It also topped charts in Australia.
Combs' last 11 singles have all been No. 1 in the Country Airplay chart, from Hurricane in 2016, to his most recent release, Forever After All – which also made it to No. 2 on the Billboard Hot 100.
Kappy, meanwhile, has founded a company, Make Wake Management, which, whilst Combs is still very clearly the main attraction, also handles artists such as Hailey Whitters, Drew Parker, Niko Moon, Ashland Craft, brother sundance, Flatland Cavalry, Jackie Lee, Jason Nix, Taela and Tyler Dial.
Here, Kappy tells MBW about making good on his promises to Combs, about putting fans first, and the difference between caring and giving a fuck…
---
What was the label interest when you took Luke on after those first few gigs together?
There was none; there was no buzz as far as labels were concerned. We were playing shows to 150 to 500 people. But what we knew was that as soon as somebody saw him, they were going to come back. We would hit cities every three to six weeks and watch everything double in size.
So, when we finally got our first major label meeting, with Sony, they asked us about the live situation, this is a year in, and I was able to tell them we had three sold out shows at the weekend: a 1,500-cap a 2,500-cap and a 4,000-cap, all at $20 a head. They did the math really quick in their head.
We had no radio, we really had no streaming numbers, but we fans who just kept showing up.
---
Why did you go with Sony in the end?
They really wanted to let Luke be Luke. They wrapped their arms around his relationship with his fans, and they didn't try to change anything; they just encouraged it.
---
Did the speed and size of his success surprise you? how did you scale up an appeal that's based on a quite intimate relationship with the audience?
I remember going to a Foo Fighters show, a huge show, and I felt like Dave Grohl was singing to me. I told Luke he had to do that – and he did. He does.
It's natural to him, because he cares about his fans so much. He doesn't charge for meet and greets, for instance. Other managers, are like, 'How can you leave so much money on the table?' Luke's answer is, 'Am I leaving money on the table, or am I putting 50 people out into the world that are ambassadors for me and my music?'
Something else we do, and I don't tell a lot of people this: we always offer $25 tickets to every show, no matter the size. There's always at least 100 tickets at $25 available to our fans, because if you can't afford $100 tickets, that's fine; hopefully you can get two $25 tickets, pay a babysitter and go see Luke Combs for less than $100 all-in.
Luke doesn't look at every show and ask, 'How much money did I make?' He's actually never asked me that question.
---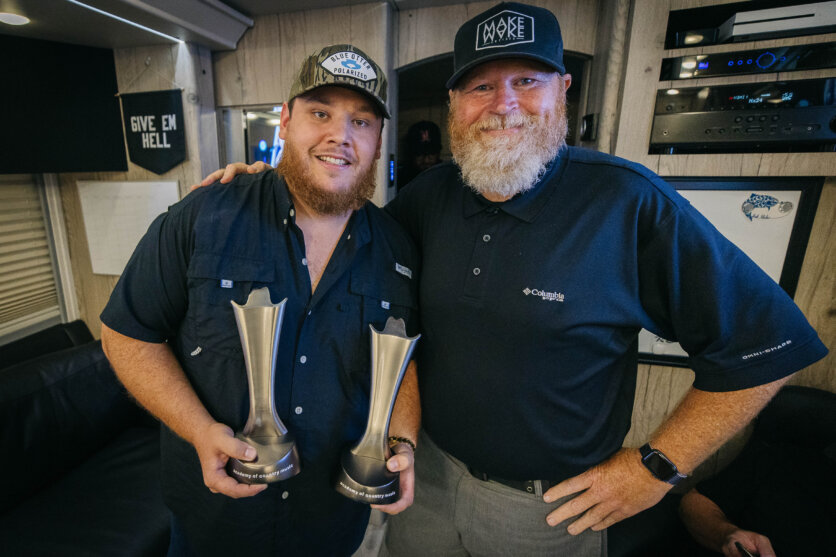 ---
Are there any challenges on the personal side of things when a young artist becomes that big that quickly, in terms of the effect it has on them?
Honestly, Luke's the exact same guy that I met playing in a bar in Athens, Georgia. He's just innately wired to do what's right.
---
How do you think country music fares on streaming services? Do you think it has enough champions at places like Apple and Spotify?
Yeah, I think it does; it's getting there. Luke streams like a pop artist, and that makes people within streaming services sit up and take notice.
But, also, yes, the country music fan is a traditionalist; they play CDs in their car. One thing I used to do early on with Luke is, when I was selling merch, I'd say, 'If you show me you have Apple Music or Spotify on your phone, I'll give you 10% off your T-shirt,' because I knew what was going to happen.
And then we would do things with the streaming services, like we covered Dive by Ed Sheeran and only put it on Spotify. We did exclusives with Apple Music to drive our fans there, because I think the biggest thing we have to do is encourage our fans. I see a huge uptick in streaming, it just takes time and education.
---
You have a few maxims that you live by at Make Wake, right? The most famous one is 'Give A Fuck'. Most managers and execs would argue that they do care about their clients, so can you talk a bit about how 'Give A Fuck' means more than that?
I told Luke very early on, nobody will give a fuck about you as much as I do. That translated to, every day, am I waking up and giving a fuck about Luke? That went to, am I giving a fuck about my employees? Am I truly caring about them? And what about my next artist?
It's a very brash term, but in the grand scheme of things, you have to have that mentality to make it.
If you bring that mentality into the workplace every day, and onto the stage every night, it resonates, it gets everywhere.
"I'd bet on our relationship with the fans above anything else."
The other [mantra] we have is 'Fans First'. Nothing can come before the fan. Once you do that, every time, in every aspect, you can't lose.
I'd bet on our relationship with the fans above anything else.
---
where your the business up to now in terms of numbers of managers and numbers of artists?
I have 12 full time people, five managers and 12 artists right now. It's a true team environment. Other managers in town are like, 'Man, I'm watching what you're building and I love it.'
And all my managers have equity in their artists. I was lucky enough to meet Shep Gordon in 2018. We had lunch and I asked him, what's the one thing I can do for my employees? He said, 'Make them your partners.' And I did.
"All my managers have equity in their artists."
During COVID, I learned that some of my staff didn't have health insurance, because they couldn't afford it. So I called up my business manager and said, 'Hey, I want my employees to have this, can I afford it? He came back to me and said, 'It's gonna be tight, but you can.'
And then ultimately, because I ended up not taking a salary during COVID, because I wanted my employees not to suffer, in December 2020 I did a Zoom call with everyone and told them, as of January 1, you all have healthcare, and I'm paying for it. I had people crying on the call.
And that's not about me being a nice guy, that's about the culture that we have at Make Waves; we give a fuck about each other.
---
What have been your biggest challenges as a manager?
Balancing a personal life with a work life, because your personal life becomes [the artist's] life, and their personal life becomes your life.
And being an owner of a company, having employees, I never signed up for that! As well as our employees and artists there are hundreds of people that look to Make Wake every day to make the right decision for their touring, or their career.
So that's been a big thing, becoming a company and staying independent. Because I'm not part of a larger corporation, or a larger group of managers. It's just me and my team. And, you know, that's hard, but we like it that way.
---
What's been the most enjoyable aspect of the role?
I love watching an artist stand on stage and hear their songs being sung back to them. There's nothing in this world, not a drug, not anything, that compares to watching your artists have a moment with their fans.
"There's nothing in this world, not a drug, not anything, that compares to watching your artists have a moment with their fans."
And then they look over at you, they cut you a glance, like, is this real? And you look back, yeah, it's real.
---
What advice would you offer to a young manager starting out?
Stop worrying about the money. When you stop worrying about the money, the money will come. You cannot do this job thinking that you're going to get rich, you do it for the sheer passion, and you have to be invested.
If you go all in, and do it for the right reasons, and you're passionate about it, I don't think you can ever fail, because you will love what you do.
---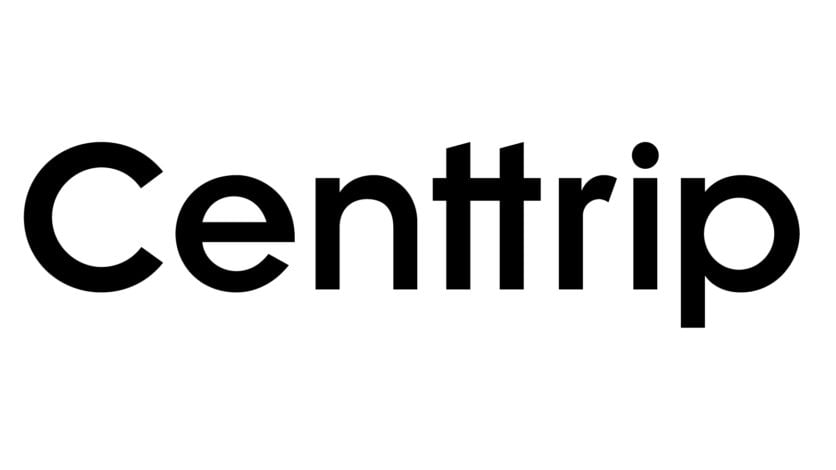 A specialist in intelligent treasury, payments and foreign exchange, Centtrip works with over 500 global artists helping them and their crew maximise their income and reduce touring costs with its award-winning multi-currency card and market-leading exchange rates. Centtrip also offers record labels, promoters, collection societies and publishers a more cost-effective way to send payments across the globe.Music Business Worldwide