MBW's World's Greatest Songwriters series celebrates the pop composers behind the globe's biggest hits. This time, we talk to Grammy and multiple Latin Grammy-winning, Sony Music Publishing-signed Edgar Barrera. He has been a crucial part of the creative team behind Maluma and Christian Nodal, whilst also working with global pop stars including Ariana Grande and The Weeknd. World's Greatest Songwriters is supported by AMRA – the global digital music collection society which strives to maximize value for songwriters and publishers in the digital age.
---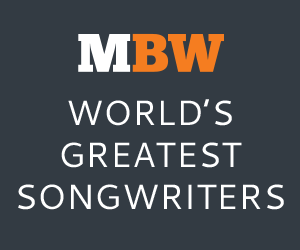 Edgar Barrera hit the headlines earlier this year by achieving a songwriting first. In late January, he had a writing credit for the No. 1 in all four of Billboard's Latin genre charts.
That history-making line-up in full was: Pop Airplay – Vida Da Rico, by Camilo; Latin Rhythm Airplay – Hawai by Maluma; Tropical Airplay Chart – De Vuelta Pa' La Vuelta by Marc Anthony and Daddy Yankee; Regional Mexican Airplay – Dime Como Quieres by Christian Nodal.
It's a feat that demonstrates Barrera's prowess, prevalence and range. Only he's not sure it does. Too modest to comment on the prowess and prevalence elements of the compliment, it's the notion of range that the Mexican-American has some issues with.
Because, whilst his songs sat atop four different charts, they were four Latin charts, they were genres within a genre. And Barerra's talent and ambition go further than that.
In fact, he challenges the whole notion of genre and the true meaning of collaboration. He certainly doesn't believe that the occasional featured Latin artist singing in English on an American pop star's single counts.
He doesn't want to (just) be brought in on projects to add a Latin 'flavour'. For a start, he can write in any genre, and, more generally, Latin isn't a flavour anymore, it's a main ingredient. A staple.
He says: "In the Latin community we tend to always be categorized as Latin songwriters. And every American producer, writer or artist who wants to collaborate with a Latin writer, wants to do something Latin. And I know that kind of makes sense, because that's our identity and that's our culture. But it doesn't have to be that way. I can write across any musical style.
"we're keeping it real, we're bringing our true identities forward."
"Back in the day you had artists like Ricky Martin or Jennifer Lopez who would crossover, but singing in English. And now we're keeping it real, we're bringing our true identities forward. And instead of us crossing over, singing in English, American artists are crossing over to our market and singing in Spanish. It's crazy, but it's great, and I feel more of that is going to happen over the next few years."
In a career that is still not quite a decade old, Barrera has already won 14 Latin Grammys (from 39 nominations) and one Grammy, in 2015, for Carlos Vives' More Deep Heart in the Best Tropical Latin Album category.
He has been central to the success of Maluma and Christian Nodal, and has also worked with Ariana Grande (Boyfriend, 2019 single with Social House, Top 10 in the US and UK) The Weeknd (on a remix of Hawai, which reached No. 12 on the Billboard Hot 100) and Madonna (Bitch I'm Loca and Medellin on 2019's Madame X). Most recently Shawn Mendes joined Camilo on a remix of KESI (which Barrera co-wrote and co-produced).
Born and raised in Texas, on the border with Mexico, Barrera recalls, there was "always a mixture of cultures around". The music he first fell in love with was rock, but his musician father ensured there was also plenty of bolero and mariachi in the house.
As a kid, he says, "I didn't play with toys, I played with instruments" and, having formed a pre-teen band with his brother, cousin and a friend, he set his sights on the stage, the spotlight and stardom. "And then, when I was 12 or 13 years old, I started looking at the credits for tracks and I realized that not every artist writes and produces their own music. I saw that somebody like Ryan Tedder writes for other artists. That's when I discovered, there's other ways of being in the music business.
"So I started writing my own stuff, producing my own songs and pitching them to bands whenever they came to town. I used to go to the shows, look for them at their hotels, with my CD in my hand, trying to get them to listen. I never got a song recorded like that, but I was hustling."
As the real world closed in and the time to start choosing a career loomed large, however, it wasn't hustle that set Barrera off on the road to record-breaking success. It was those two staples of adolescents across the world – lack of funds and a surfeit of ignorance.
---
How did you initially get your foot in the door as a writer?
I auditioned for a place at Berklee. They offered me a scholarship, but it wasn't enough, because I don't come from a rich family. So I decided to do an internship first, rather than get into huge debt.
I found a producer through Facebook, Andres Castro. I emailed, told him my situation, sent some songs, and he emailed me back saying I should come to Miami.
And that's what I did. I left everything behind, I drove from Texas to Miami and I started building my way up as an intern, and then as an assistant, as an engineer…
---
When and how did your big break as a writer come?
Andres had a session with Omar Alfanno, who is a legendary writer, but me, at the time, being so naïve, I didn't know who he was.
"He said, 'Oh, okay, you think you can do better?'. I said, 'I don't know, but I can try'."
Because I was 20/21, he saw me as the target audience, so he asked me to listen to the song they were working on. I listened and said I didn't really like it. He said, 'Oh, okay, you think you can do better?'. I said, 'I don't know, but I can try'.
They told me if I could write a hook they liked, I could stay – 'but if we don't like it, you should probably step out of the room'.
That was fine with me, I was on an internship for six months, I could pack my stuff and leave tomorrow. So I wrote a hook in, like, five minutes, I sang it to them, they smiled, they liked it and they literally turned my chair 180 degrees. One minute I'm looking at my screen as an intern, the next I'm facing Omar and Andres, co-writing a song.
Over the next couple of days, I realised who Omar was, but it's probably a good thing that I didn't know in the first place, because I wouldn't have been as honest as I was; I'd have just pretended I liked it!
Two days later I'm at Sony Music, meeting with the President at the time, who's listening to the songs that we had written and saying he was going to pitch them to these huge artists on the label. I never went to Berklee!
Omar and Andres hooked me up with Sony ATV, but they also helped me set up my own publishing company and then do an administration deal with Sony, because they said from day one that I needed to be the owner of my art. They were very generous and I'm very grateful to them.
---
Your life changed quickly from the moment they span that chair around…
Really quick, yeah. Monetarily, it didn't change that much. I was broke at the time. I'd come to Miami with $2,000 in my pocket and tried to make that last for, like, six months.
But Andres started giving me production work, tuning vocals etc., the dirty work producers don't like doing themselves.
---
When did you start to get cuts with artists and have songs get on the radio?
One of my earliest big cuts was with Maluma, right at the start of his career, back when he was about to sign a management deal with Walter Kohn, where he's still at right now.
We met and started writing together, he cut one of our songs that ends up being a single [Sin Contrato, 2016].
---
---
Right after that, I get a cut with CNCO [Hey DJ] and then another single, with Farruko and Abraham Mateo [Loco Enamorado]. So, you know, it was starting to happen. I had stopped being a producer, in the sense of a guy who has to go into the studio every day and make records; I was doing my own stuff.
And that's when Maluma calls me and says, he would like me to be part of his team. I go on tour with him, I'm helping develop him as an artist, we're basically writing songs 24/7.
An artist from Mexico that I really wanted to work with, Christian Nodal, loved one of the songs I wrote with Maluma. He contacted me and I ended up working with and developing Christian.
It just became one thing after another.
---
What do you think have been the most important tracks in your career so far?
There are a lot, because I don't see myself as a writer who only does one genre, which is quite rare to find in Latin music. But I grew up in a place where I had a lot of different cultural influences, and I'm very proud that this year I had number one single in every [Billboard Latin] genre [charts]: That was really exciting for me.
"having a MASSIVE NORTH American artist singing in Spanish, that was like the moment for me, when I realised we're having a huge impact."
Hawai, with Maluma, was an especially huge record, because we ended up doing a remix with The Weeknd and for me that was big in terms of crossover into the American market.
I had already done it with Ariana Grande, two years ago, getting a single with her [Boyfriend, 2019], but having a massive North American artist singing in Spanish, that was like the moment for me, when I realised we're having a huge impact.
---
How important is your experience as a producer to your process and success as a writer?
I always say that I'm a producer by accident, because whenever I wrote a song I used to do the whole demo. And a lot of the time, the demo ended up being the production. I call myself a writer first, and then a producer.
Having a background as an engineer is also really useful, because when I work with Maluma, for instance, we're never recording in a studio, we're in a tour bus or a hotel room.
"I always say that I'm a producer by accident, because whenever I wrote a song I used to do the whole demo."
You get one shot at vocals and you have to do it right, you know. I actually don't believe in demo vocals. I would say that if you're with the artist, always try to get the song, because once you start re-doing it or re-recording it, that momentum or that energy that can be gone.
It happened with me with Vida de Rico by Camilo [2020], the demo is what you're listening to, because we tried to re-record the vocals, but we kept on going back to the demo.
---
What is your preferred writing process, in terms of how you start or maybe how you collaborate?
I mean, every song has a different story, but most of the time it starts off with a guitar and a melody. For me, if it sounds good with a guitar and vocal, it can sound good with whatever you want to put on top.
Sometimes songs are developed from a beat, but if the beat is so weird that you can't play along with a guitar, I find it really hard to connect. That's the reason I always try to be really melodic, I think that's how I've proven myself as a writer over the years; the songs I write can be pitched to a mariachi artist or a pop artist. However you dress it up, it should still be a beautiful song.
---
You mentioned the Ariana Grande cut, Boyfriend, how important was that in terms of your career and in terms of not being boxed in?

For me it was super, super special. Tommy Brown, her main producer, is a close friend of mine, and I was originally flying to LA to work with Tommy on songs for Maluma.
Ariana Grande shows up at the studio one day while we were writing and she's like, 'I want to jump on this record!'.
I was kind of in shock, because this was the first time working with someone like that, a global artist… being in the same room as her, watching her work, watching her write, she top-lined the whole thing; it made me realise more than ever that as Latin writers, as a Latin community, we can be involved in those kind of projects.
And then after that Selena Gomez wanted to do a Spanish record [this year's Revelacion EP] and I got to collaborate on her single, Baila Conmigo. That was different because it was an American artist singing in Spanish, but it was still a big crossover moment.
---
Do you have an ongoing wish list of artists you'd like to work with?
Oh, of course, yes. I'm a huge fan of all sorts of artists – and even other writers, you know. One of my dreams is to work with producers and writers like Andrew Watt, to go into that world, that we haven't really been part of as a community.
So yeah, I have an actual wish list, it's a piece of paper that I add to all the time and work on every day.
---
How do you go about ticking those names off though, because you don't have a manager, right?
I don't have a manager, no. I'm probably the only writer in this industry without a manager; I've done everything myself.
I kind of feel like whenever managers step in, most of the time, they ruin relationships with the artists. I guess I've been really lucky to work with artists that respect me as a writer, and when it comes to things like percentages, it's been easy and respectful.
With someone like Camilo, it helps because he comes from a writing background; he was a writer before he was an artist. We went through the whole thing together of giving songs to artists who then ask for percentages, because, let's face it, stuff like that happens.
"I'm lucky, right? It doesn't feel like work."
I've honestly never had a problem, because I try to be really, really honest, and my communication about those sort of things is always directly with the artists.
I feel like if I had a manager in the middle… you see they don't care about anything other than trying to get the biggest number – because the bigger the number for the writer, the bigger the cut for them. And that means they can be too aggressive; I don't like that.
I don't know, I've never had a manager and it works for me. In the morning I make calls, I pitch, I talk to managers and artists. And then in the afternoon I go into the studio and work until whenever.
---
How many hours a day do you work, Edgar?!
[Laughs] It's funny, I was talking to an artist recently and she asked me, 'What do you enjoy doing?'. And I said, 'Making music'. She said, no, I mean when you're not working, what do you enjoy?' I said, 'Making music!'. She said, 'No! I mean like a hobby!'. I said, 'I know: Music!'. I don't know, maybe I should get a hobby…
I'm lucky, right? It doesn't feel like work – and, yeah, we're very fortunate that someone decided to call this a job!
I mean sometimes it's harder than others, and there are days when I have writers block, I just can't get started. But when that happens, I call new writers and producers, I make new collaborations to kind of get refreshed and get into a different headspace. So even the bad days can lead to good things.
---
What would your advice be to a writer just starting out in the business?
Believe in yourself. Because, you know, you have a lot of people telling that you're chasing a dream that is really hard to achieve. I was lucky, because my father was a musician, but in the real world, being a writer isn't considered a proper job, and I've seen writers who don't get support from family and friends, they get discouraged.
And always pitch songs yourself. Don't be reliant on a third person, on a manager, on a publisher or an A&R to do the work for you.
Finally, read the contract. And make sure you understand the contract. Know what you're signing before you sign it. I've known a lot of writers who have given away rights to get a cut – but they haven't really known just how much they've given away.
---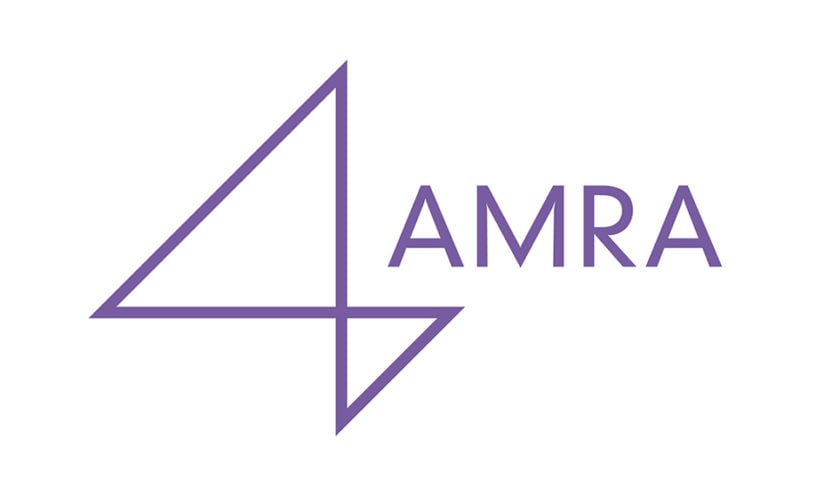 AMRA is the first of its kind — a global digital music collection society, built on technology and trust. AMRA is designed to maximize value for songwriters and publishers in today's digital age, while providing the highest level of transparency and efficiency.Music Business Worldwide