There haven't been many countries whose music sales have been savaged by piracy to such a degree as Spain's.
The country's annual recorded music revenues dropped by a shocking 80.2% between 2001 and 2013, down from €626.1m to €123.7m.
But in the last two years, a fightback has taken hold – predominantly thanks to the rapid growth of streaming.
According to new stats from local sales monitor ProMusicae, Spanish music fans spent €160.2 million ($180.4m) across physical, download and streaming in 2015 – up 7% on 2014's total of €149.9 million.
Streaming brought in €64.5 million of this figure, with paid subscriptions jumping up by more than 35% on 2014's figure of €47.25m.
It's the second market income rise in two years – 2014's figure was up 11% – and the highest haul since 2010's €166.5m.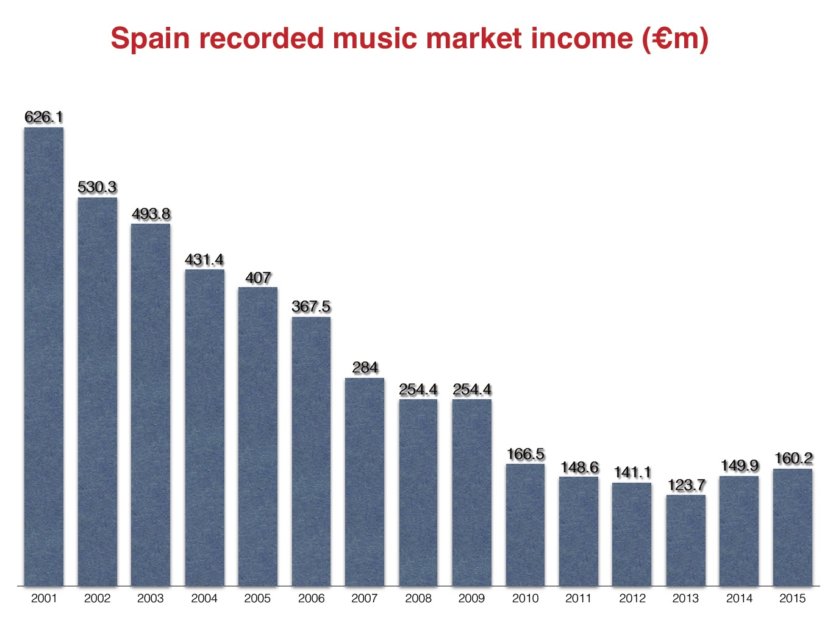 Physical sales fell 6.7% to €81.16 million, down from €87 million in 2014.
The digital market took 49.4% share of total income with physical on 50.8%.
In 2014, digital claimed 58% of the market, with digital on 42%.
"For our industry it's very encouraging to see paid subscriptions grow and the consumer to be responding positively to new music services and innovation we've been promoting for so many years," said Promusicae president Antonio Guisasola.
Sirope by Alejandro Sanz (pictured) was the biggest-selling album of the year in Spain, followed by Pablo Alboran's Terral – which was the biggest-selling Spanish album of 2014.Music Business Worldwide