MBW's World's Greatest Songwriters series celebrates the pop composers behind the globe's biggest hits. This month, we talk to LA-based Ali Tamposi, who has previously written songs for the likes of Beyonce, DJ Snake and Kelly Clarkson – and is having a storming 2017 thanks to hits including Havana by Camila Cabello and  It Ain't Me by Kygo and Selena Gomez. The World's Greatest Songwriters is supported by AMRA – the global digital music collection society which strives to maximize value for songwriters and publishers in the digital age.
---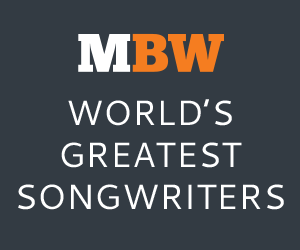 Ali Tamposi is in Florida. It is hot. She is dressed in a Santa suit, ready to distribute some gifts at a local school. And MBW's voice recording app of choice has decided not to work.
Thankfully, Ms Tamposi is a paragon of patience and politeness. Even when in danger of passing out.
Alternative equipment retrieved from back of drawer in cold dark UK, bottle of water provided for sweltering 'Santa' in sun-baked Florida, and we're ready to go, talking to a songwriter who, whilst still only 28, has written one of the standout hits of the 21st Century, Kelly Clarkson's Stronger (inspired by a rather nasty break-up Tamposi was suffering through at the time).
She's also had her songs covered by, amongst others, Beyonce, Christine Aguilera, Demi Lovato, One Direction, DJ Snake feat. Justin Bieber, Avicii, Rita Ora, Selena Gomez and Little Mix.
She is back home for the holidays, having left Florida for LA, on her own, aged just 20, to pursue a career as a writer.
She says: "That first year was one of my hardest years – that anxiety of not really knowing where you're going and having so much to prove; it feels like you're throwing darts in the dark."
Her aim was soon true enough to write a single which has sold over five million copies around the world. But even then, she struggled – to find her own voice and style, and, as pressure mounted, with substance abuse.
Now, though, sober for over two and a half years, she is part of an extremely successful team, with watt and Brian Lee, who she describes as "my brothers" – loving what she is doing and who she's doing it with.
Most recently, they were part of a wider team who wrote Havana for former Fifth Harmony member Camila Cabello. The track, one of 2017's standout hits, has sold millions – going two-times platinum in the US, and hit No.1 in international markets like the UK, Australia and Mexico.
Tamposi also co-wrote a global multi-platinum hit this year with It Ain't Me by Kygo and Selena Gomez, which went Top 5 in multiple territories around the world after being released in February.
This is all evidence that Tamposi is rapidly establishing herself as one of the 21st Century's most prominent and sought-after songwriters, despite, for a number of years, being largely sceptical as to whether or not songwriting could possibly be a career – or even a thing.
---
When did you start thinking music was something you could do for a living – and was that as a performer rather than a writer?
Initially I didn't even know there was an opportunity to have a career as a songwriter, so I pursued the journey as an artist – unsuccessfully.
I was actually signed to a record deal, with [German producer] Frank Farian, who found Boney M and Milli Vanilli.
We made a record together, a sort of pop-rock direction, I was 15/16 years old. I wasn't really sure of myself and it didn't work out.
Shortly after that I met Jim Jonsin (pictured), who was a big music producer in Miami. He took me under his wing and I started writing over his studio, learning from some of the big pop/urban songwriters at the time, people like Rico Love.
---
What do you think Jim saw in you?
I think he saw what I could become, which was great, but I also definitely felt out of my league at the time. I was thrown into big writing sessions before I really knew the craft. But I think, for some people, challenge is the only way to grow and learn.
---
Did you enjoy the challenge?
Yeah, I was extremely determined. It fuelled my fire, it still does.
When I feel challenged, that's more stimulating and fulfilling even than the success itself. It's extremely exhilarating. I'm trying to balance things out a bit more these days, because you can't always be stimulated by the drive and not enjoy the result.
In the last year I've learned to take a step out of the tunnel and look around a bit.
---
Did you get any cuts in those Miami days, working with Rico and Jim?
I did. The first cut I got was Save The Hero, which was on Beyonce's I Am… Sasha Fierce album [2008, when Tamposi was just 18].
---
How did that feel?
At the time it was actually bitter sweet, because that was the record I was hoping to keep for myself. I thought that might be my breakthrough, and also I still didn't really understand, I don't think, that there could be a career as a songwriter, especially as a female – Miami was very much male-dominated on the creative side.
"I moved out to LA, thinking a Beyoncé cut would be enough to get me in the room."
But it also motivated me to move to LA. Miami was starting to slow down, so I moved out to LA, thinking a Beyoncé cut would be enough to get me in the room. Unfortunately, that track went from being a lead single to a bonus track on the album, so it really didn't carry the weight I thought it would.
---
How old were you when you moved to LA?
I was 20.
---
What did your family make of that?
Um, they were supportive. I was a really mature 20 year-old – or at least I convinced myself and my parents that I was more mature than I really was.
That first year [in LA] was one of my hardest years – that anxiety of not really knowing where you're going and having so much to prove; it feels like you're throwing darts in the dark.
---
Did you think of giving up and going home?
Not really, no. I had too much to prove, to myself and my family. That was never an option. I just felt it, I felt it was going to happen. Even on my darkest days I still believed I was doing the right thing.
---
What was your breakthrough moment?
The most important thing was when a writer dropped out of a session and I was called in as a replacement and ended up working with [top Swedish songwriter] Jorgen Elofsson (pictured).
We really hit it off and he wanted me to come and do more work with him in Sweden, but I didn't have enough money, so he offered me a publishing deal, which I took. As a result, I spent a couple of cold, dark winters in Sweden [laughs], but I learned a lot from Jorgen. He also, on one of his trips to LA, put me in a session with David Gamson. That was the session where we wrote Stronger – and that was life-changing.
That was my introduction to the songwriting community and that's when I started getting into different rooms, but by far the best years of my writing have been the last two and a half years.
I'm in a much more stable place, and I've found people I really love working with, I've found my crew. I think there's so much power in collaboration when you're working with the right people.
---
Tell us about Stronger, about when and how you wrote it?
I was going through a bad break-up at the time. It was a tough session.
It was a session that, to be honest, I wasn't that keen on going to, but Jorgen was in town, so I was obligated to be there. And the song kind of came together.
I had a bunch of titles written down and What Doesn't Kill You Makes You Stronger was one of the ones that really stuck.
---
And how did it actually get written?
David played some chords, I was mainly the lyricist and Jorgen was mainly the melody man, but we all contributed in all areas.
---
And was your break-up significant to your lyric writing?
It definitely was. It was the best revenge you can imagine. It was the greatest 'fuck you'.
---
How much did things change after that?
It changed things a lot. I was still only 21/22 and it put me in a place that I wasn't necessarily equipped for, looking back now. I mean a lot of great things came from it: I was working [as vocal coach and mentor] with Simon Cowell on X Factor and I built a close friendship with him; LA Reid was also a judge and he signed me on as a songwriter at Epic. It definitely gave me a lot of leverage.
But there was also a lot of pressure to follow up that song. The years went on, I was left to my own devices and I struggled with substance abuse for a short time. I went through another pretty heavy break-up, I was 23/24 years old and I didn't really have the most solid sense of what life is.
Thankfully I was aware enough that this wasn't the way to go and I knew where to get help. I didn't need an intervention, it was more me saying, 'You know what, the party's over.' I've been sober just over two-and-a-half years and I owe a lot of my recent success to sobriety.
---
Apart from sobriety, what else led you to finding out more about what sort of songwriter you want to be and being happier writing songs?
I met Andrew Watt [watt] and he convinced me to take a session with him and Brian Lee, and in that first session we wrote Let Me Love You [a top ten hit in the US for DJ Snake feat. Justin Bieber], so that was a clear indication that this was a pretty cool collaboration and that we had some creative chemistry.
We've stuck together since then and I'd say you can consider us a writing team.
---
The three of you have had a lot of success recently with Havana. How do you complement each other?
Well to some extent we couldn't be more different. We have very different social and personal lives, but we share a lot of the same tendencies. I don't know, we kind of share this beautiful darkness. And we all really love the process of writing songs and we bring out own artistry to it.
It's just a beautiful collaboration, there's no strategy to our writing, it changes from session to session, we have such a powerful chemistry it's hard to explain. They're my brothers.
---
You guys started with Let Me Love You, what are some of the songs you've been proudest of since then?
We did It It Ain't Me, Kygo and Selena Gomez; Anywhere for Rita Ora; Lonely Together for Avicii and Rita Ora; Wolves for Selena Gomez.
---
And Which one of your songs are you proudest of?
I'd say It Ain't Me. It was written shockingly fast and it was a beautiful combination of a lot of things. It was as if we'd already written it. At a certain point you can't listen to your own stuff, but not with this, I still turn the radio up.
---
You've signed your publishing to Reservoir, how does that relationship work for you?
They're really, really great and I couldn't be happier there. I feel extremely close to everyone involved, they take really great care of me and Donna Caseine [SVP of Creative and A&R, pictured] has been such a great champion for me. I've always looked up to her, back to when she was at Universal, she is a pioneer in this industry.
When she went to Reservoir and I had the opportunity to work with her, it really excited me. She's such a strong force and I'm so happy to have her on my team.
---
Who are your favorite songwriters of all time?
John Lennon, Joni Mitchell, Bob Dylan, Patti Smith, I could go on…
---
What would your advice be today for a songwriter just starting out?
There's power in collaboration. Once you think you've found creative chemistry, stick with it, great things will come. And honesty always wins; write as you and be true to you.
---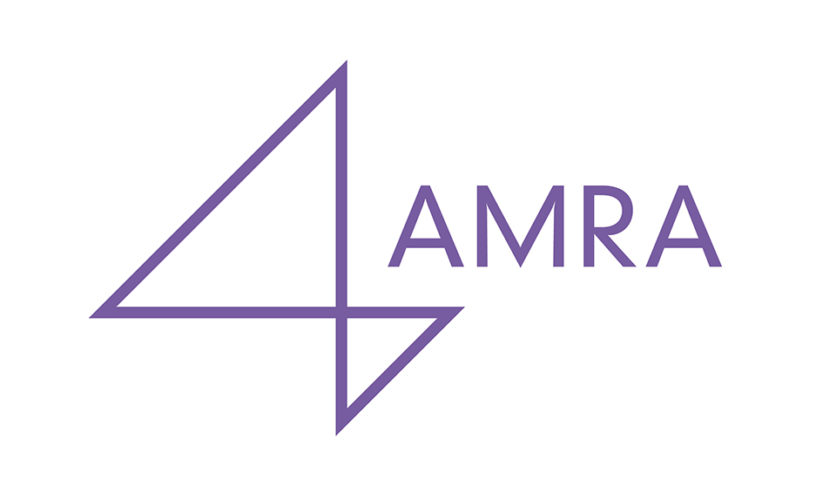 AMRA is the first of its kind — a global digital music collection society, built on technology and trust. AMRA is designed to maximize value for songwriters and publishers in today's digital age, while providing the highest level of transparency and efficiency.Music Business Worldwide