Capitol Music Group (CMG) has a plethora of major new artist projects coming in 2023 – and a refreshed roster of in-house and label partners.
That was the overarching message from a Town Hall event presented by the Universal-owned label group in Los Angeles on Tuesday (January 31), and led by CMG's CEO and Chair, Michelle Jubelirer.
Perhaps the most noteworthy structural change at the 'new' Capitol Music Group is, as confirmed by Jubelirer, the return of the legendary Motown label to CMG.
Motown was spun out of CMG in 2021 at Universal into its own frontline entity, but following the departure of the label's CEO, Ethiopia Habtemariam, last year, it's now returned to the CMG fold as an active subsidiary.
During her introductory remarks at the Town Hall, Jubelirer welcomed the attendees and launched the afternoon's presentation of new music and projects slated for release in the coming months.
She spoke about how the company's momentum and persistence has "reinvigorated Capitol Music Group and positioned us to compete in any deal, forge new and beneficial partnerships, and break artists in nearly every genre of popular music."
Jubelirer continued, "The most thrilling part of working in music is getting to watch the people who create it develop and shine – so let's spend this afternoon celebrating how fortunate we all are to have such a vibrant and talented roster of artists. I couldn't be more enthusiastic about this new year as we continue building the future of Capitol Music Group together."
Attendees at the Town Hall were presented with new music from CMG labels Motown, Blue Note, Astralwerks and Capitol Christian Music Group, as well as the independent label – and CMG partner – 10K Projects.
In addition, the Town Hall saw video shout-outs from Katy Perry, Natalie Jane, Lewis Capaldi and Queen Naija.
The event saw a performance from hotly-tipped 10K Projects artist Ice Spice, as well as an on-stage conversation between Capitol Records/TDE artist Doechii and Spotify's Carl Cherry.
---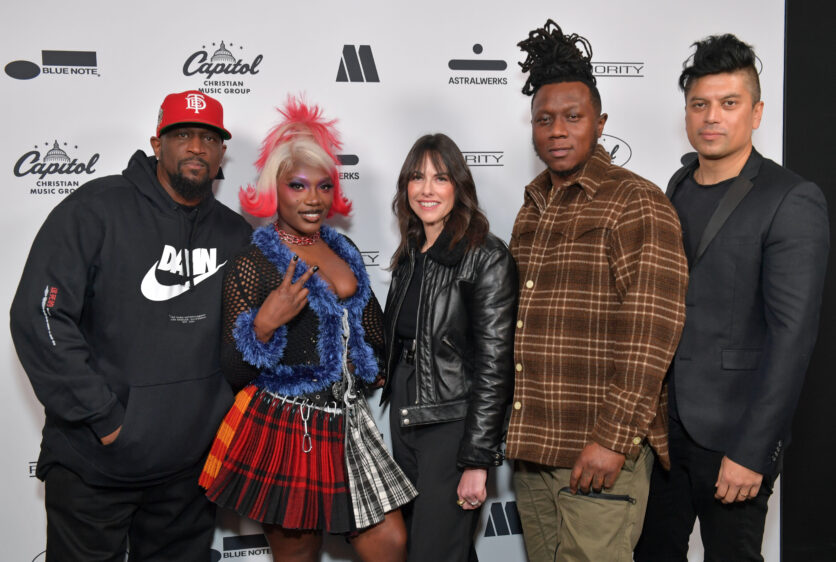 ---
Other highlights included:
A performance by Capitol recording artist Masego;
A conversation with 10K Projects founder and CEO Elliot Grainge, and 10K Projects presidents Zach Friedman and Tony Talamo;
A performance of new music for the first time in three years from Capitol recording artist, Niall Horan, including his brand new single, "Heaven";
Halsey being congratulated by the RIAA and all present for being recognized as "one of the top artists of the streaming era, with 75x combined Platinum and 15x Gold certifications across 42 titles," and receiving a Diamond plaque from the RIAA certifying 10 million copies sold of the artist's "Without Me" single.
Music Business Worldwide