"As a manager, artists are entrusting you with their life. Not their song, their studio or performance schedule – their life."
It's this ethos, refined over two decades of music biz toil, that has seen Kevin Liles further the careers of stars including D'Angelo, Trey Songz, Estelle and TY Dolla $ign.
Under the guidance of Liles' KWL Management, D'Angelo recently ended his 14-year creative hiatus, evolving beyond his sex symbol status with the release of his widely-acclaimed third studio LP. Black Messiah has just been nominated for a Best R&B Album Grammy, while lead single Really Love is up for Record Of The Year and Best R&B Song.
"You should challenge yourself every day to bring something different to the table."

Kevin Liles
Elsewhere on Liles' client base, Trey Songz has released three studio albums, hitting #2 and then #1 with the latest two on the Billboard 200 Chart. And TY Dolla $ign has been working with Kanye West.
Estelle, meanwhile, has carved out a rare space as a soulful British siren after the monumental success of the Grammy-Award winning Kanye West collaboration American Boy in 2008.
"As a manager, you have to work harder than your artist and everyday you should challenge yourself to bring something different to the table," says Liles.
"Don't just be a receiver, be pro-active and create defining moments. I challenge myself every day, how can I bring more value? Your value proposition has to be great."
---
Liles joined the music biz in 1991 as an intern at Def Jam. Seven years later, he became the company's President, before leaving to join Warner.
Before all of that came a stint as an artist himself, as part of DJ act Numarx as a teenager in the 80s. While part of the group, Liles co-wrote "Girl You Know It's True", later released by Milli Vanilli.
After the new version become a worldwide hit, Liles realised his rights to the record had been sold without authorisation.
He says: "I never wanted what happened to me to happen to anybody else, so I made a commitment that I was going to learn the business to a point that I could help change other people's lives. That's when I joined Def Jam."
---
By 1993, Liles had become Def Jam's mid-Atlantic Marketing Manager, where he used his degree in engineering to strategically work with radio DJs and club promoters.
"I would bring more than gut and hard work to it, I would bring theory to how we operated in my region," says Liles. "I treated it like it was my very own business, similar to a regional at Coca Cola or any other product. I didn't come from just being an artist, I also came from being a trained engineer."
Executives Liles worked with at Def Jam included co-founder Russell Simmons, Lyor Cohen (now boss of his own label 300), Frank Cooper (former CMO of Pepsico, now at Buzzfeed), Julie Greenwald (COO of Atlantic Records US), Mike Kyser (president of black music for Atlantic Records US), the late Chris Lighty and L.A. Reid.
"My whole life has been about management."

Kevin Liles
Artists on the Def Jam roster at the time included Slick Rick, Redman, LL Cool J and Method Man.
"I say I got my bachelors from Def Jam," Liles tells MBW. "But my management experience started from day one, from when I was the manager of Numarx, to when I went to Def Jam and I was the manager of the region.
"My whole life has been about management."
---
Def Jam was sold to Seagram in the late 90s, merging with Island Records to become the Island/Def Jam Music Group.
Liles stayed on before moving to Warner in 2004 as EVP.
By 2009, Liles felt the business was changing and he wanted to control his own destiny. KWL Management launched, with Trey Songz the first client.
"I was still working at Warner when Trey contacted me and said he was just about to leave his manager and asked if I'd step in," he explains.
"I said, 'That's not what I do [as a main job],' but he said, 'Can you at least help me?'
"I told him to go out and talk to every other management company and then come back to me. It was one of the most humbling things, he came back and said, 'They care about commission, they don't care about me.'
"With all his great attributes, I was able to help him become arguably one of the greats in R&B around the world."
The strategy for Trey was "stop trying to talk to everybody, and only talk to girls."
Liles explains: "If the girls love you, the guys will follow, because they want to be where all the girls are. I knew where his target market was and, even still today we're developing it, we release records on it, do performances on it, it's not rocket science, but there is a science to the strategy that I have for every client."
---
One of those clients, D'Angelo, has just enjoyed a storming 2015.
Following his decade-plus break from the business, the revered modern soul artist has rediscovered a taste for creativity, and is already writing an all-new album.
Despite huge anticipation – it was D'Angelo's first album since 2000's Voodoo – Black Messiah came out of nowhere in December 2014, earning rave reviews and a No.5 spot on the Billboard 200.
Originally slated for a 2015 launch, the artist decided to rush-release the socially conscious record in light of controversial outcomes in the Ferguson and Eric Garner cases in the US.
It was Liles who first teased new material from the album, sharing a 15-second clip on YouTube. The manager also has some production credits on the record.
"I sit down with clients and discuss the five things they want people to know about them doing an album," says Liles.
"Based on those five things, we go out and get partnerships, sponsorship, release records and figure everything out.
"D'Angelo talked to the art of creation and social issues."
Black Messiah was praised by Mojo (amongst many others) for being "a beaming, single-minded statement of spiritual rebirth and political reckoning".
A significant moment on the promotional trail was D'Angelo's decision to play live at the Spotify New York conference in May.
Other successful partnerships brokered by Liles for his artists have included campaigns with Samsung, McDonalds, Coca Cola, and a video game franchise with Def Jam and Electronic Arts that has seen millions of games featuring artists sold worldwide.
"We use our talent to not just slap onto a brand, but to curate and come up with a programme that reaches the goals of both parties," he says.
---
The vision for Estelle was to carve out a niche as a British woman coming to the US, inspired by Soul II Soul and Lisa Stansfield.
Liles says that he told her: "You're never going to be able to recreate American Boy, that was a special moment in time, instead I want people to feel you as a British woman coming to the US, trying to find your space.
"When you say Estelle, I don't think people know everything that you do and how you feel. We have to get an emotional connection to the fans."
The result of that was Break My Heart, a track with Rick Ross that was released in 2011. Follow up song Thank You was nominated for Best R&B Performance at the 55th Grammy Awards in 2013 and took Estelle on tour with Anthony Hamilton.
Says Liles: "Women started to send this record to their husbands [to thank them] for being a part of them becoming a woman. She did every awards show with it, and people said to me, 'Well, okay, but it's not a big pop record'. I said, 'I'm not interested in making a pop record, I'm interested in having an artist touch her fans.'
"To this day, Estelle is a work in progress. She is big in fashion, everyone wants her on the front row at every fashion show and she has a voiceover career too now. She is constantly thinking of new ways to capture the very souls of her audience, through products, or through her music."
---
Partnership and collaboration are the most frequent words uttered by Liles when discussing his management strategy.
A mentality carried over from his days at Def Jam, he aims to exercise it both as a manager at KWL, and a partner at Cohen's new indie label 300.
"At Def Jam, we were involved in every aspect of everybody's life," he says. "When you had your first child, got your first car, first TV, house, got in trouble, we were more than the managers and a record label, we were psychiatrists, parents, uncles, brothers, we were family.
"When you treat someone like family, when you wear your heart on your sleeve, I believe you get a different result. That result is not just a hit record – it's a brand.
"When you treat someone like family, when you wear your heart on your sleeve, I believe you get a different result."

Kevin Liles
"If you don't have a 360-degree relationship, you would have a record and an artist, but you won't have art. D'Angelo is art to me, Trey is art to me, Estelle is art to me, TY Dolla $ign is art.
"My goal in management and my goal at 300 is that I want to bring point of views that are not what everybody else has.
"It's a blessing that we have been able to work with so many talented people and I'm glad I have these platforms that artists, songwriters and entrepreneurs can plug into."
---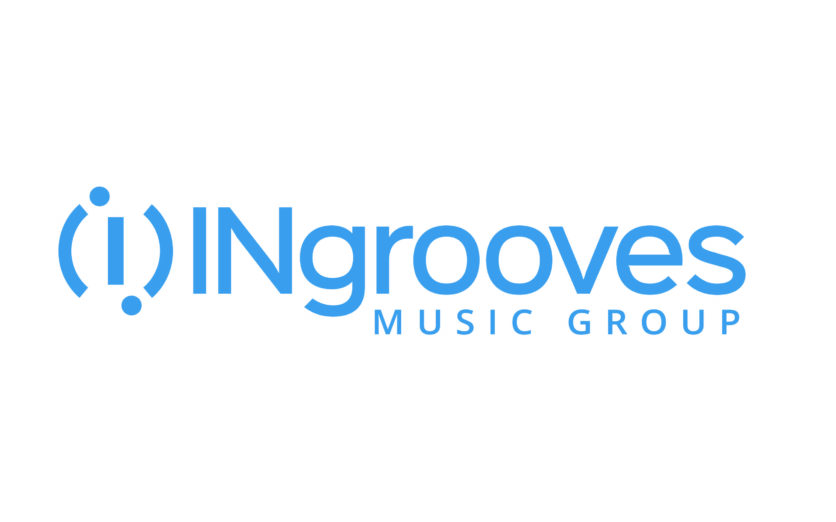 MBW's Manager Of The Month is supported by INgrooves Music Group, a leading independent provider of distribution, marketing and rights management tools and services to content creators and owners around the world. With experienced & knowledgeable people, unparalleled commitment to customer service and thoughtful marketing solutions, INgrooves aspires to be the most transparent and solution-driven partner for labels and artists. Visit INgrooves.com for more details. Music Business Worldwide