The MBW Young Executive 2015 Award, supported by Google Play Music, was announced six weeks ago – with a mission to recognise the brightest up-and-coming talent across today's global music industry.
Since that announcement, Music Business Worldwide has received hundreds of nominations from every corner of the globe, with an extremely high calibre of entries.
After canvassing confidential votes from the MBW Advisory Board plus other (seriously) senior execs from the worldwide business, today we can reveal the 15-person shortlist for the Award, featuring finalists from across the UK, US, mainland Europe and Australia.
MBW's Young Executive 2015 Award is designed to recognise music biz professionals who are not only having a tangible impact on their own company's fortunes, but helping shape the future direction of the wider industry.
More 150 senior global music execs will now be asked to vote for a Top 5 from the below 15-person shortlist.
A winner and four runners-up will be revealed in the coming weeks.
Good luck and congratulations to all of those put forward…
---

Laurence Abrahams, 27 – Lawyer, SSB (UK)
Laurence Abrahams is a Partner at leading music law firm SSB.
He works with artists including George Ezra (pictured with Abrahams), plus Frances, SG Lewis, MK, Disciples, Kiko Bun, Dua Lipa, Jordan Rakei, Whilk & Misky, Spring King, Ben Khan and Petite Meller, as well as companies including Insanity Group (who recently struck a label deal with Sony Music).
One senior music biz label executive told MBW: "Laurence is one of the most entrepreneurial, smartest and innovative deal makers in the music business. His artists trust him implicitly, which is no surprise because he always gets them the best deals!"
---

Ben Anderson, 31 – Co-Founder, Musicalize (UK)
Ed Sheeran, Brandy, Snoop Dogg, Nelly, 50 Cent and Wretch 32: all have played Musicalize, one of the UK's fastest-growing live music events.
Ben Anderson co-founded the brand in 2011, and also acts as its Chief Marketing Officer.
From its humble beginnings in Shoreditch, London Musicalize now regularly hosts events at The O2 in the city, featuring both big name and unsigned talent. Musicalize, which celebrates its fifth birthday next year, has become a must-attend date for many A&Rs, record label representatives, media players and radio DJ/producers.
---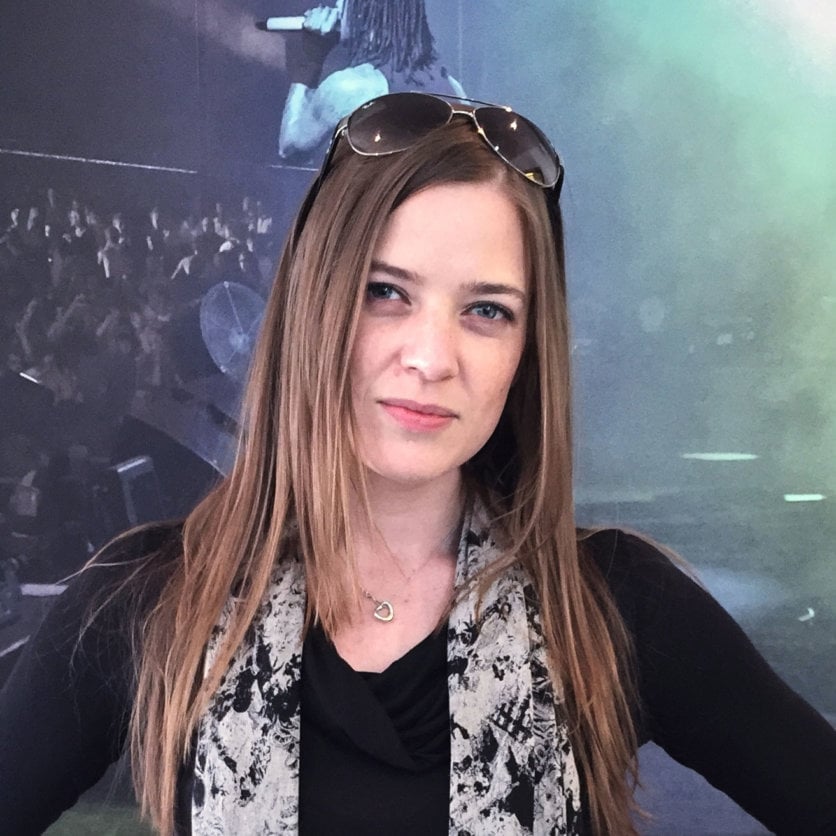 Sammy Andrews, 30 – Head Of Digital, Cooking Vinyl (UK)
Sammy Andrews took on a position as Head of Digital at the record division of 19 Entertainment in 2005, covering brands including the Beckhams, the England football team and Honda.
Since then, she's gone on to launch her own digital consultancy firm, Sabotage New Media, working with artists and organisations including Annie Lennox, Island Records, Robyn, Sony, Universal Music, MAMA group, the United Nations and Comic Relief.
Ahead of a career change next year, Andrews currently heads up Cooking Vinyl's thriving digital department – looking after campaigns including Billy Bragg, The Prodigy, Marilyn Manson, The Subways, Carl Barat, Royksopp and more.
---

Miles Beard, 26 – Director of A&R, Artist Publishing Group and A&R for Warner/Atlantic (US)
Miles Beard began his career in music at 13 as a DJ. He went on to become a nightclub DJ, holding several nationwide residencies, which led him to become a regular on the radio for 102.7 KiisFM in Los Angeles until 2012.
After hanging up his DJ hat, Beard has creatively contributed to records for several artists across the industry, including Wiz Khalifa ("See You Again" ft. Charlie Puth), David Guetta ("Hey Mama" ft. Nicki Minaj), Pitbull ("Timber" ft. Ke$ha), Jason Derulo ("Talk Dirty" ft. 2 Chainz), Flo Rida ("GDFR" & "Good Feeling") and many others.
On top of working with APG songwriters & producers, Beard co-A&R's David Guetta and Charlie Puth on Atlantic Records. Plus he serves as manager to hit songwriter, Sean Douglas.
---

Johnny Brocklehurst, 31 – Marketing Director, Because Music (UK)
Having moved to Because Music two years ago, Brocklehurst has been a key force in developing innovative global campaigns: from Metronomy's 'Love Letters' single – which was launched via the app Night Sky and saw the band have their first Top 10 – to working with Daniel Avery.
This year, the exec has not only looked after the UK campaigns from Django Django, Ghost Culture and Cerrone among others. But his standout moment has surely come with Major Lazer, one of the breakout successes of 2015. Track 'Lean On' is now the most streamed track of all time on Spotify and has been "Shazamed" more times than Daft Punk.
The UK has been arguably been Major Lazer's biggest market, having already hit 975,000 OTC sales and counting, with a repack and new single recently released.
---

Jaddan Comerford, 31 – UNIFIED (Australia)
Jaddan Comerford is the Owner and Chief Executive Officer of UNIFIED, arguably Australia's fastest-growing independent music company. With offices in London, New York, Sydney and Melbourne UNIFIED is quickly becoming a globally recognised business and brand.
Comerford also looks after WAU Management, looking after the careers of 16 of Australia's finest artists including Vance Joy, The Amity Affliction, The Kite String Tangle, Northlane and Nina Las Vegas. Comerford has personally managed the career of Vance Joy whose international hit single 'Riptide' in 2015 achieved sales of 5 x Platinum certified in Australia, 2 x Platinum certified in the USA, 4 x platinum certified in Sweden and Canada and multiple times platinum in Netherlands, Poland, Norway, Germany, Italy and Ireland.
Through the UNIFIED label group, Comerford is now preparing to launch a joint venture label, 1825, with fellow manager Matt Emsell (5 Seconds of Summer and Matt Corby) and Atlantic Records. 1825 aims to build on Comerford's achievements by breaking yet more Australian artists in the USA.
---

Sarah Gallagher (nee Thomas), 30 – Modest! Management (UK)
Sarah Gallagher started her career at Z Management and Xenomania, managing in-house artists, before joining Modest! in 2009. After working with Lemar, she began managing Olly Murs that year after he graduated from the UK X Factor show.
Murs has gone on to record four multi-platinum (UK) albums, three of them No.1s, with a string of chart-topping singles across the UK, Germany, Austria and, with Dear Darlin', a Top 5 track in Australia.
In addition, Murs has enjoyed a lasting TV career and now co-presents the show that made his name, X Factor. Gallagher also manages her brother Ben Thomas, who is a guitarist for the likes of Adele and Sam Smith.
---

Sean Glass, 31 – Apple Music / Connect & Founder, Win Music (US)
Sean Glass is a multi-hyphenate in the music industry. He currently works at Apple Music, building Connect and Original Content. Fully immersed in both the music and tech industries, the NY Times called Glass "the soundtrack to the New York City Tech community."
Glass founded his label Win Music in 2013 with the release of Duke Dumont's "Need U 100%," which debuted at No.1 on iTunes and was Grammy Nominated. He's since released artists like Flight Facilities, Tiga, Anabel Englund, ETML, Anna Lunoe, and Just Kiddin.
Glass launched his production career in March 2015 with his remix of Robert Delong's "Long Way Down," which went straight to #1 on Hypem, as did his follow up remix of Flight Facilities' "Down to Earth." His first original "We're All Friends" releases December 2015.
---

Toby L, 31 – Founder/co-founder of Transgressive Record Label, Rockfeedback Concerts & LoveLive (UK)
Toby L founded Rockfeedback.com as an online music magazine aged just 15 in 2000, before transforming it into one of the most exciting young live promotion companies in the world. He went on to co-found Transgressive Records in 2005 with Tim Dellow. The label's artists have included Foals, The Shins, Regina Spektor, Songhoy Blues, At The Drive In and Alvvays.
In 2005 Transgressive Publishing launched as a JV with Warner/Chappell Publishing – a relationship that has now lasted over ten years – spawning signings such as Two Door Cinema Club. And in 2008, Toby & Tim becomes Founding Partners in award-winning online visual media firm LoveLive.
This year alone, Transgressive Records has won Independent Label of the Year at AIM Awards, while Rockfeedback was nominated as Live Promoter of the Year at Music Week Awards. Plus Foals won Best Act In The World at Q Awards, while LoveLive has been named one of Britain's fastest growing tech businesses in The Sunday Times Tech-Track 100.
---

Martha Kinn, 27 – Partner, Machine Management (UK)
Martha Kinn joined Machine Management in 2013 in which time she has made a significant impact on the growth of the company. Tasked with managing the then unknown band Years & Years she developed their look, sound and strategy for success.
Changing the band's line up and drafting in a raft of creative collaborators that set the foundation for the act we know today. Initially, she built heat and excitement for the band outside the major label system, then signed them to global publishing and record deal with Universal Music Publishing and Polydor Records.
To date, Years & Years' debut album Communion has clocked over 1million sales, hitting Top 10 in over 20 countries around the world including No. 1 in the UK. Their tracks have been streamed over half a billion times and hit in excess of 4 million downloads.
---

Jessica Lord, 29 – Manager, Red Light Management (UK)
Jessica Lord has played an influential role in delivering a run of commercial and critical successes at Red Light, including the following campaigns: Interpol's El Pintor, Belle & Sebastian's Girls In Peacetime Want To Dance, Kaiser Chiefs' Education Education Education & War (a UK No.1), LA Priest's Inji and The Vaccines' English Graffiti. She is also part of the management team preparing Bastille's forthcoming second album campaign.
Lord has also played a key A&R role at Red Light, discovering HÆLOS  – now signed with Matador Records – and working with Taylor Swift's favourite new artist Emmi.
In addition, Lord has worked strategically alongside Red Light's UK MD James Sandom spearheading Ricky Wilson's growing career in broadcasting & television – and playing a supporting role in the growth of Red Light in the UK from 4 people in 2012 to 17 this year, representing a roster of over 40 artists.
---

Paddy McLean, 27 – Product & Playlist Manager, UMTV (UK)
One of the UK music industry's first ever Playlist Managers, Paddy McLean has been the driving force behind one of the biggest playlist curation brands in the UK – THIS IS, with more than 6m streams per month.
THIS IS House and THIS IS Dancefloor are two of the most listened-to playlists in the country, while THIS IS House is the fastest growing Universal-owned playlist in the world.
The brand is also Universal Music UK's first and only (for now) curation brand on Apple Music. THIS IS Live recently saw the brand diversify into curating live music, live-streamed via the Spotify client, YouTube, Facebook and Twitter.
---

Chris Meehan, 30 – Founder, Sentric Music (UK)
Sentric Music turns 10 years old in February 2016, having demonstrated considerable growth since Chris Meehan founded the rights company in his last year of university.
Now employing 30+ people based across Liverpool, London, Amsterdam, Hamburg & New York, Sentric administers 400,000 copyrights across the world – largely thanks to very clever software developed from scratch in-house.
Meehan has personally struck deals with some of the leading companies in the music business, and been invited to sit on advisory boards for various influential groups within the world of music publishing.
---

Jake O'Leary, 26 – Lead Marketing Manager, YouTube (US)
Jake O'Leary is a 26 year old Australian who is the Lead Marketing Manager for the biggest music streaming platform in the world, YouTube.
Not content with serving more than a billion users, last month he launched the new YouTube Music app on Android and iOS, which trended globally on Twitter (#2) and collected 591 million impressions in the first twelve hours. O'Leary was almost solely responsible for bringing the app to the world, from working hand-in-hand with product & engineering execs to identifying development scope based on consumer feedback.
"Much has been thrust on Jake's shoulders by YouTube and he has delivered," said one colleague. O'Leary previously spent his working life playing music and marketing world leading brands (Pantene, Gillette).
---

Jonas Weber, 28 – Director of Strategic Development, Universal Music (DE)
Jonas Weber has been credited with 'changing Universal's perspective of leadership, creativity and digital future'. The German exec manages a team of approximately 10 people, with a focus on innovation, and developing Universal's adaptability in the global market.
As such, Weber has take on great responsibility for his age and is constantly forming new standards. Recently promoted, from 2014-2015 he carried the transformative title of Head of Streaming and Special Projects at UMG in Germany.
He is also a Global Shapers member and has given several speeches to the music university Pop Akademie.Music Business Worldwide