He's co-written hit tracks for the likes of Beyoncé, Eminem, Jay Z and Gwen Stefani.
Now Mark Batson has entered into a 'long-term creative partnership' with LALPINA Water – a bottled water brand owned by the American Premium Water Corporation (HIPH).
Batson will serve as Creative Director on a series of advertising and branding projects for LALPINA, which has a self-stated mission "of bringing the purest high pH water to an educated, health-conscious population".
"The word is out on LALPINA," Batson said in a press release.
"This is some of the best water I've ever tasted, and the same goes for the people in the company. I couldn't be happier."
"This is some of the best water I've ever tasted."

Mark Batson, songwriter

The agreement was negotiated by LALPINA's James Cook, in a bid to 'further solidify [our] fast growing alliance with the music and entertainment community'.
"We're really pleased to welcome Mark aboard," said Lalpina chairman and CEO, Al Culbreth (pictured with Batson).
"The caliber of his talent and depth of his relationships in the music will add incomparable value to the company."
LALPINA's investor site explains: "LALPINA is actively looking to acquire other companies in the bio-health space to create an exit to a major in 24-36 months.
"This cannot be over-emphasized. Just imagine if you'd invested in Smart Water in the late 1990s. A few years later it was purchased by Coke for over $4 Billion. HIPH is pursuing an identical model."
---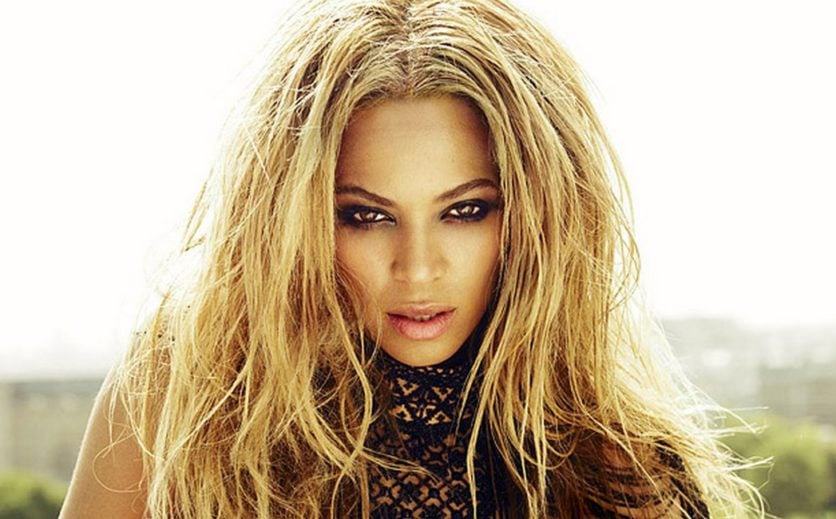 Meanwhile, below is an extensive list of songs that Mark Batson has contributed as a writer, musician or producer during his career.
You'll find plenty of hit co-writes, which include Eminem's Ass Like That, Just Lose It and Encore, plus Beyonce's Daddy, Gwen Stefani's Rich Girl and Jay Z's Minority Report.
In other news, many songwriter groups in the US are outraged by the diminishing income they are seeing from recorded music as the industry transitions to streaming.
Writers are therefore, naturally enough, increasingly seeking other ways to improve their personal revenue streams.
---
"1963" Rachael Yamagata (Writer, Musician)
"1973" James Blunt (Writer)
"30 Something" Jay-Z (Writer, Musician)
"3 A.M." Eminem (Writer, Musician)
"About Me" Raekwon (Producer, Writer, Musician)
"American Baby" Dave Matthews Band (Producer, Writer, Musician)
"American Baby intro" Dave Matthews Band (Producer, Writer, Musician)
"Angels" Robert Randolph and the Family Band (Producer, Writer)
"Ass Like That" Eminem (Writer, Musician)
"Bagpipes From Baghdad" Eminem (Writer, Musician)
"Beach of the War Goddess" Caron Wheeler (Producer, Writer, Musician)
"Better Days" Joe (String Arranger, Conductor)
"Big Weenie" Eminem (Writer, Musician)
"Brown Skin" India.Arie (Producer, Writer, Musician)
"Buffalo Bill" Eminem (Producer, Writer, Musician)
"Butterflies" Raheem DeVaughn (Producer, Writer, Musician)
"Butterfly" India.Arie (Producer, Musician)
"Can't Let Go" Anthony Hamilton (Producer, Writer, Musician)
"Catalina" Raekwon feat Lyfe Jennings (Producer, Writer, Musician)
"Charlene" Anthony Hamilton (Producer, Writer, Musician)
"Cocaina" Busta Rhymes (Producer, Writer, Musician)
"Cold, Cold World" Carl Thomas (Producer, Writer, Musician)
"Colors" Grace Potter & the Nocturnals (Producer, String Arranger, Conductor)
"Come & Go" 50 Cent feat Dr. Dre (Writer, Musician)
"Comin' from Where I'm From" Anthony Hamilton (Producer, Writer, Musician)
"Corn Bread" Dave Matthews Band (Writer, Musician)
"Crack a Bottle" Eminem (Writer, Musician)
"Daddy" Beyoncé (Producer, Writer, Musician, Arranger, Conductor)
"déjà vu" Eminem (Writer, Musician)
"Diane" Robert Randolph and the Family Band (Producer, Writer)
"Don't Make Me Wait" Seal (Writer, Piano Arrangement, String Arrangement)
"Dreamgirl" Dave Matthews Band (Producer, Writer, Musician, String Arranger, Conductor)
"Drop The Bomb" Eminem (Writer, Musician)
"Encore" Eminem (Producer, Writer, Musician)
"Everybody Wake Up (Our Finest Hour Arrives)" Dave Matthews Band (Producer, Writer, Musician, String Arranger, Conductor)
"Evil Deeds" Eminem (Writer, Musician)
"Falling In Love" Anthony Hamilton (Producer, Writer, Musician)
"Father" Caron Wheeler (Producer, Writer, Musician)
"Fire" 50 Cent feat Young Buck and Nicole Scherzinger (Writer, Musician)
"Forever One Flesh" Lathun (Producer, Writer, Musician)
"Get It Together" Seal (Co-producer, Writer, Musician, Horn Arrangements, String Arrangements)
"Get It Together (reprise)" Seal
"Get You Some" Busta Rhymes (Producer, Writer, Musician)
"Go Ahead" Alicia Keys (Producer, Writer, Musician)
"Hard To Breathe" Anthony Hamilton (Producer, Writer, Musician)
"Hell Breaks Loose" Eminem (Producer, Musician)
"Hello" Eminem (Producer, Writer, Musician)
"Hello Again" Dave Matthews Band (Producer)
"Higher" The Game (Producer, Writer, Musician)
"Hold Down The Block" Nas (Producer, Writer, Musician)
"Hot Summer Night" Grace Potter & the Nocturnals (Producer, Writer, Musician)
"Hunger For The Great Light" Dave Matthews Band (Producer, Writer, Musician, String Arranger, Conductor)
"I Choose" India.Arie (Writer)
"I Do, Didn't I" Lathun (Producer, Writer, Musician)
"I Get It In" 50 Cent (Producer, Writer, Musician)
"I Need You" Alicia Keys (Producer, Writer, Musician, Horn Arranger)
"I Understand" Joe (String Arranger, Conductor)
"I'm Waiting" Sharissa (Producer, Writer, Musician)
"Imagine" Snoop Dogg feat Dr. Dre and D'Angelo (Producer, Writer, Musician)
"Insane" Eminem (Writer, Musician)
"Just Lose It" Eminem (Writer, Musician)
"Knocked Up, Locked Down" Sandra St. Victor (Producer, Writer, Musician)
"Let Me Roll" Seal (Co-Producer, Writer, Musician, Drum Programming)
"Let's Stay Home Tonight" Joe (String Arranger, Conductor)
"Lite As A Feather" Caron Wheeler (Producer, Writer, Musician)
"Loneliest Star" Seal (Musician)
"Lost One" Jay-Z feat Chrisette Michele (Producer, Writer, Musician)
"Louisiana Bayou" Dave Matthews Band (Producer, Writer, Musician)
"Love Is The Only Way" Robert Randolph and the Family Band feat Dave Matthews Band, Leroi Moore and Rashawn Ross (Producer, Writer)
"Love Won't Let Me" Lathun (Producer, Writer, Musician)
"Love's Divine" Seal (Co-Producer, Writer, Musician, Drum Programming, Horn Arrangements, String Arrangements)
"Low Road" Grace Potter & the Nocturnals (Producer, Writer, Musician)
"Medicine" Grace Potter & the Nocturnals (Producer)
"Medicine Ball" Eminem (Producer, Writer, Musician)
"Minority Report" Jay-Z (Writer, Musician)
"Money" Grace Potter & the Nocturnals (Producer, Musician)
"Mosh" Eminem (Producer, Writer, Musician)
"Music Box" Eminem (Producer, Writer, Musician)
"Must Be The Ganja" Eminem (Producer, Writer, Musician)
"My Enemies" 50 Cent (Producer, Writer, Musician)
"My Mom" Eminem (Writer, Musician)
"Nature" India.Arie (Producer, Writer, Musician)
"No More Playing Games" Jimmy Cozier (Producer, Writer, Musician)
"Oasis" Grace Potter & the Nocturnals (Producer, Writer, Musician)
"Ok, You're Right" 50 Cent (Producer, Writer, Musician)
"Old Dirt Hill (Bring That Beat Back)" Dave Matthews Band (Producer, Writer, Musician, String Arranger, Conductor)
"Only Love" Grace Potter & the Nocturnals (Producer, Writer)
"Open Your Eyes" Bonnie McKee (Writer)
"Out of My Hands" Dave Matthews Band (Producer, Writer)
"Outta Control (Bonus track/Remix)" 50 Cent feat Mobb Deep (Writer, Musician)
"Outta Control (Remix)" 50 Cent (Writer, Musician)
"Paris (Ooh La La)" Grace Potter & the Nocturnals (Producer)
"Part of My Life" India.Arie (Producer, Musician)
"Psycho" 50 Cent feat Eminem (Writer, Musician)
"Rain Man" Eminem (Writer, Musician)
"Rich Girl" Gwen Stefani (Writer, Musician)
"Rich Girls" Raheem DeVaughn feat Too $hort (Producer, Writer, Musician)
"Ridaz" Eminem (Producer, Writer, Musician)
"Rocket Love" Black Coffey (Producer, Musician, Horn Arranger)
"Same Song & Dance" Eminem (Writer, Musician)
"Simple" India.Arie (Producer, Writer, Musician)
"Since I Seen't You" Anthony Hamilton (Producer, Writer, Musician)
"Sista Big Bones" Anthony Hamilton (Producer, Writer, Musician)
"Smooth Rider" Dave Matthews Band (Producer, Writer, Musician)
"So Bad" Eminem (Producer, Writer, Musician)
"So This Is Christmas" Maroon 5 (Producer, Arranger, Conductor)
"Soul Street" Caron Wheeler (Producer, Writer, Musician)
"Soul's On Fire" Anthony Hamilton (Producer, Writer, Musician)
"Southern Stuff" Anthony Hamilton (Producer, Writer, Musician)
"Stand Up (For It)" Dave Matthews Band (Producer, Writer, Musician)
"Stay Wide Awake" Eminem (Writer, Musician)
"Steady as We Go" Dave Matthews Band (Producer, Writer, Musician)
"Stolen Away on 55th and 3rd" Dave Matthews (Producer, Writer, Musician)
"Strength, Courage & Wisdom" India.Arie (Producer, Musician)
"Sunday Morning (Urban remix)" Maroon 5 (Producer, Programmer, Musician)
"Sweetest Thing" Lathun (Producer, Writer, Musician)
"Taking My Ball" Eminem (Producer, Writer, Musician)
"Tearing Me Apart" Ry Cuming (Producer, Writer, Musician)
"Tell Me What We're Gonna Do Now" Joss Stone feat Common (Writer)
"Testify" Nas (Producer, Writer, Musician)
"That Phone" Grace Potter & the Nocturnals (Producer, Writer, Musician)
"The Day We Met" Anthony Hamilton (Producer, Writer, Musician)
"The Gettin' (instrumental)" Arrested Development (Writer, Musical Director)
"The News" Anthony Hamilton (Producer, Writer, Musician)
"These Eyes" India.Arie (Producer, Writer, Musician)
"Tiny Light" Grace Potter & the Nocturnals (Producer, Writer, Musician)
"Touch" Seal (Co-Producer, Writer, Musician, Drum Programming)
"Trouble" Jay-Z (Producer, Writer, Musician)
"Try Again" Raheem DeVaughn (Producer, Writer, Musician)
"U Ain't Goin' Nowhere" Young Buck feat Latoiya Williams (Producer, Writer, Musician)
"Underground" Eminem (Writer, Musician)
"Waiting for You" Seal (Co-Producer, Writer, Musician, Drum Programming, Horn Arrangements, String Arrangements)
"We Made You" Eminem (Writer, Musician))
"When Love Come In" Lathun feat India.Arie (Producer, Writer, Musician)
"Where Did It Go Wrong" Anthony Hamilton (Producer, Writer, Musician)
"Where There's Gold" Seal (Co-Producer, Writer, Musician)
"Wonderful" India.Arie (Producer, Writer, Musician)
"You Might Die Trying" Dave Matthews Band (Producer, Writer, Musician)
Music Business Worldwide