When all's said and done, who's the most powerful company in the music business?
Obvious candidates would include rights-holders like Universal Music Group – the owner of the biggest recorded music company in the world.
Then there's Sony, which now owns 100% of the globe's dominant publishing business, Sony/ATV, as well as Universal's Music's biggest global rival in the recordings space.
Yet as MBW pointed out the other week, Live Nation is on course to post more than $8bn in revenues across 2016 – and top the annual recorded music sales of Sony and Universal combined.
Meanwhile, the Los Angeles-based giant is buying up companies like nobody else in the music industry.
---

The latest acquisition at the Michael Rapino-led company, announced today (Dec 4) is a controlling stake (51%) in Secret Sounds Group.
Secret Sounds owns and produces two of Australia's leading festivals: Splendour in the Grass (located in Byron Bay New South Wales) and Falls Music & Arts Festival (located in Byron Bay, Lorne Victoria, Marion Bay Tasmania and Fremantle Western Australia).
(The deal excludes the Dew Process & Create Control record labels, as well as Dew Process Publishing.)
It's a strategic move:  Splendour in the Grass and Falls are the first Australian festivals to join Live Nation, whose portfolio now encompasses more than 80 global festivals, including Governors Ball, Lollapalooza, Bonnaroo, Austin City Limits, Electric Daisy Carnival, Reading, Leeds and Rock Werchter.
---
The Secret Sounds news arrives less than a fortnight after LN announced the acquisition of a majority stake in Sweden Rock Festival – one of the Nordic market's most popular music events.
In fact, we've learned of no less than seven major global Live Nation acquisitions in 2016 so far, including:
A majority stake in Tennessee's AC Entertainment, which co-founded The Bonnaroo Arts and Music Festival and puts on more than 1,000 shows per year (October);
French promoter Nous Productions, picked up from Warner Music Group (August);
Athens-based sports ticketing operator Tickethour, acquired by LNE subsidiary Ticketmaster (July);
South Africa's largest music show promoter, Big Concerts (February);
The festival portfolio of Union Events in Canada, including X-Fest (Calgary), Sonic Boom (Edmonton), and Chasing Summer (Calgary) (February).
---
There may have been others.
According to Live Nation's latest quarterly SEC filing (November), the company spent $113.1m on net acquisitions in the first nine months of 2016.
That figure was 29% up on its $87.4m net acquisition investment in the same period in 2015.
Intriguingly, Live Nation told investors that this year's outlay had been spent "primarily for the acquisitions of a concert promoter located in Germany, controlling interests in festival and concert promoters located in the United Kingdom and the United States and an artist management business with locations in the United States and Canada".
MBW revealed in February that Live Nation, via its Artist Nation division, owned 50%+ stakes in a myriad of management companies that cumulatively looked after 350 music artists.
This figure was 25% up on the 280 artists looked after by Live Nation (50%+) management subsidiaries in 2014.
In the US, according to SEC filings, Live Nation subsidiaries include Roc Nation, 24 Artist Management, Eagles Personal Management Company, G-Major Management, Gellman Management, Mick Artists Management, Spalding Entertainment, Three Six Zero Group and Vector Management.
Internationally, in the UK and elsewhere, they include Plan B Management, Principle Management and Quietus Management.

---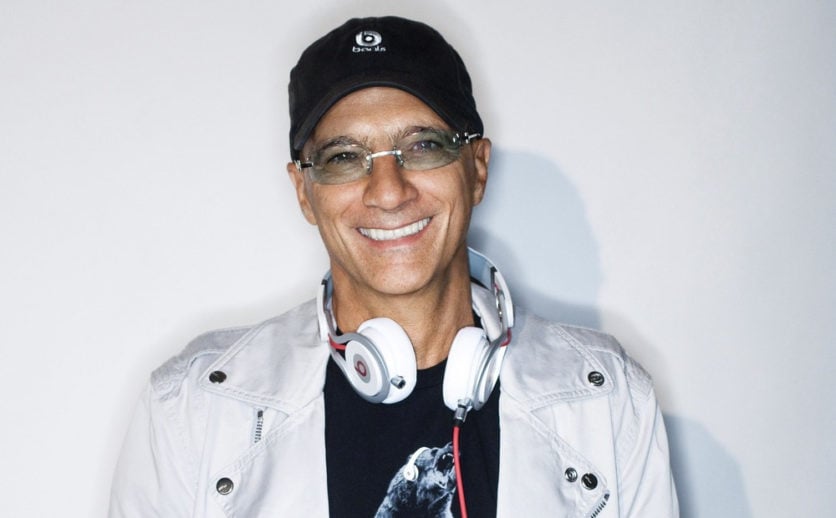 Other major Live Nation acquisitions in the past two years have included the assets and owners of Germany's MLK – the fifth largest promoter in the world – plus leading secondary ticketing player Seatwave.
Live Nation says it owns or operates more than 165 venues across the world.
Last year, it promoted 25,000 concerts to 63 million fans, while processing record ticket volume of 530m.
Therefore, the company owns a dominant and/or strong global foothold in live concert promotion, ticketing (via Ticketmaster), secondary ticketing (via Seatwave and Get Me In!), venue ownership and artist management.
And it's aggressively growing its influence.
(Fun bit of music biz trivia: Jimmy Iovine, he of Interscope and Apple Music fame, sits on Live Nation's Board Of Directors.)
---
"Splendour in the Grass and Falls are the two most iconic festivals in Australia," said Michael Rapino, President and CEO, Live Nation Entertainment, regarding today's announcement.
"Jess and Paul have created events that attract the biggest artists in the world but still feel uniquely Australian.  We look forward to partnering with them to find new ways to grow our live event footprint across Australia."
Michael Coppel, President and CEO of Live Nation Australia and New Zealand added, "We wholeheartedly welcome Jess and Paul and their teams into the rapidly growing Live Nation Australia family.
"Our new relationship with the Secret Sounds group confirms Live Nation's position at the forefront of the Australian live performance industry."
"We started Secret Sounds with the sole mission of introducing Australians to the best artists, events and music possible, and Live Nation is the perfect partner to help us take this goal to the next level. With their support we can continue to curate the lineups that fans love, while also experimenting with new exciting ways for fans to experience live music," said Ducrou and Piticco, Co-CEO's of Secret Sounds.
"Jess and Paul have created events that attract the biggest artists in the world but still feel uniquely Australian.  We look forward to partnering with them to find new ways to grow our live event footprint across Australia."

Michael Rapino, Live Nation
After 16 successful years, Splendour in the Grass is currently the largest contemporary music festival in Australia, and has featured artists such as Coldplay, Florence & The Machine, Blur, The Strokes, The Cure, Kanye West, Flume, Vance Joy, Mumford & Sons, Jack White, The Avalanches and more.
After 24 years in the making, The Falls Music & Arts Festival is one of Australia's longest running coastal New Year's Eve festivals and has now expanded to four destinations around the country – Lorne (VIC), Marion Bay (TAS), Byron Bay (NSW) and Fremantle (WA) hosting over 60,000 people per day nationally.
Recent headliners have included Disclosure, Arctic Monkeys, Kings of Leon, Childish Gambino & London Grammar.
The acquisition also includes Secret Sounds' touring, sponsorship, PR, artist management and domestic agency businesses.Music Business Worldwide