You can listen to the latest MBW podcast above, or on Apple Podcasts, Google Podcasts, Spotify, Stitcher, iHeart etc. via this link.
---
If you watch the new Netflix dramatization of the Spotify story – 'The Playlist' – you'll come across an entire episode told from the perspective of Per Sundin.
That's because Sundin was the CEO of Universal Music Sweden at the time of Spotify's EU launch (2008), and one of the early believers that Daniel Ek's streaming platform could one day rule the global music industry.
Yet arguably Sundin's current professional endeavors are even more worthy of the TV drama treatment.
As he explains on this MBW Podcast, Sundin has since 2019 been CEO of Pophouse Entertainment – the Stockholm-based company behind a number of successful ventures with ABBA.
The most radical of those ventures is ABBA Voyage, the technologically stunning 'virtual concert residency' from the legendary Swedish band that has been playing to hundreds of thousands of wowed ticketholders in London since May this year.
Portraying the group as they appeared in 1977, ABBA Voyage has been created by ABBA in conjunction with Pophouse and Industrial Light & Magic, the Disney-owned visual effects company most famous for working on Star Wars properties through the decades. (Founding ABBA member Björn Ulvaeus is a shareholder in, and board member of, Pophouse.)
Pophouse recently got even more interesting from a music business perspective, buying a majority stake in the rights of catalogs created by stars such as Swedish House Mafia and Avicii.
On this podcast, Per Sundin tells us how Pophouse plans to "amplify" the artist brands behind this catalog music using lessons learned from working with ABBA.
He also discusses why he's confident – after major financial investment – that the ABBA Voyage show will become profitable, will go global, and will change the face of 'virtual' artist performances forever more.
Sundin further explains why he believes that the major record companies will soon switch their smartest executives (if they haven't already) to focus more on catalog, rather than frontline, music.
Listen to the Podcast above or read an edited and abridged Q&A below…
---
what have you learned at Pophouse from extending the Abba brand into these various different worlds – ABBA Voyage, Mamma Mia: The Party etc?
ABBA is a perfect example of how to treat a catalog. They did their last album in 1981. Fast forward to 2020 and they made more money from their music 40 years later approximately. How is that?
One of the big reasons is that the music is fantastic… what Bjorn and Benny created, together with Frida and Agnetha's voices, is just still unbelievably good.
"ABBA made more money in 2020 than in 1981 from their [recorded] music."
But [the other reason is that] music ages better than wine, better than anything. It's like a real estate property.
Look at [classic] TV series from [decades ago], if it's Dallas or Falcon Crest; if you [watch] them today, the editing is too slow, the lighting on the set [doesn't look right] – it's just totally different from today's style.
Yet if you listen to music from the '60s, '70s, or '80s, it's super-competitive against the music that's produced today.
As I said, ABBA made more money in 2020 than in 1981 from their [recorded] music. And that's very interesting, because [it shows] what the Mamma Mia! musical did.
Just in London, [that show] has been playing for 20 years – 9 million people have seen it. A movie came from that, then the second [Mamma Mia] movie came, then the prequel to the Mamma Mia musical – Mamma Mia: The Party, which is a dinner show. And now ABBA Voyage.
So [ABBA]'s constantly evolving, keeping the music alive, keeping that fantastic music exposed to new generations. That's really a stellar phenomenon.
---
What is your acquisition strategy at Pophouse? how do you feel you differ to others in the catalog acquisitions music market?
You have a lot of companies now [buying] publishing or masters from artists. And they see it as a good investment, because you can have a return on investment of 5%, 6% or 7%. And then if the music market grows by 10% per year [on top], you're going to have a quite good asset class.
We [at Pophouse] don't buy catalogs to put them on a shelf and let them grow slowly.
When we do due diligence of an artist's catalog, of course we do financial due diligence, but we also do due diligence of the brand and the narrative – really doing a deep dive into the history. Is there a story here to tell? Is there a brand not being [fully] exposed for a new generation to discover?
"Is there a story here to tell? Is there a brand not being [fully] exposed for a new generation to discover?"
We have hired the best people in storytelling. We hired a British guy, James McKnight, who was Creative Director for the Harry Potter [franchise] at the Blair [Partnership], that's JK Rowling's agent.
He is now head of Entertainment R&D at Pophouse. Together with his team in London, before we buy anything, we create the DNA for the artists, we create [a storytelling] manifesto which we share with the estate or the artists.
We have a 10-year plan [for each acquisition]… that's what makes us different from everyone else. What we call "amplifying entertainment".
---
What have you learned from the development of ABBA Voyage?
It started 2016 with Simon Fuller. [He] contacted me, and we met in L.A. His idea was to do an ABBA hologram show; he was referring to [hologram shows like] Tupac at Coachella [2012] and Michael Jackson at the Billboard awards [2014], and how you take that on tour.
I went back to Stockholm, and I did a presentation to Bjorn and Benny and their manager, and Benny's son, Ludvig, and they were enthusiastic about [the idea].
So we went to Vegas and saw the Michael Jackson No.1 show which has a hologram. And… we didn't like it. We wanted something else.
We understood [that] to do a hologram for one song is cool. But for one and a half hours, it's impossible.
We had to start all over again. And then the producers, together with Ludvig Andersson and Svana Gisla, they contacted Industrial Light and Magic – the George Lucas company that did Star Wars – which is now owned by Disney.
We really didn't really [have] the whole picture of how it was going to be. Will it be effective? Will it be immersive? Or it will just be fun for 10/15 minutes? There were a lot of questions.
"The second song was Lay All Your Love On Me, and I started to cry – with relief."
But we invested [in BBA Voyage] as Pophouse; we went in with the money together with Benny Anderson's production company. Then we took it to the next level… and then Covid happened!
And so it was really: can we continue? We had to build our own arena, which we've [built] in Stratford, east of London.
We postponed it for six months. And then we found the gap just between the first and the second wave of Covid. We were able to record [the motion capture] in London, which was just unbelievably lucky under the circumstances.
ILM, together with the Creative Director, Baillie Walsh, started work on it. Four weeks before the premiere, we didn't really know how it was going to be, how [audiences] were going to feel.
But then they called me into the arena; I was sitting myself in this big arena for 3,000 seats, and they played me four songs.
The second song was Lay All Your Love On Me, and I started to cry – with relief. Tears just flooded. It was so special, because I just felt: 'This is going to work.' Until then I wasn't sure.
There was so much money [risked], so many investments – from Swedish investors, Universal [Music Group] chipped in a lot of money. And then to be there at the premiere, and see the reaction from the people, it's still a thrill. How their jaws drop, they scream for the encore. You have to see it; it's fantastic.
---
---
Surely this is now going to set a trend, with more artists doing 'Voyage'-type productions. That's going to be great news for artists' legacies, perhaps not such good news for tribute bands…
Yes. It will take some time – three to five years. We had close to 900 CGI engineers working [on ABBA Voyage] at the same time.
This was bigger for ILM, they told us [production-wise] than the new Star Wars movie. They've done fantastic work with this, but it's not cheap. Of course, [the technology] will go down in price eventually over the years, but it will take time.
ABBA was the perfect match, the perfect storm for this because they haven't been touring for 40 years. They've been the holy grail [prospective reunion] for Live Nation and AEG and others to take on tour; there has always been a huge demand for an ABBA reunion. But they've always said we want the audience to remember us as we were.
"Are there any artists we believe that could do this in a similar way with a big franchise? yes, we do. We've been in contact with a couple of them."
We need to have 3 million visitors [pay for tickets] to the ABBA Voyage show for it to break even. We've had 134 sold-out concerts so far – and I say 'concerts' because it's a live band that [accompanies the experience].
It's not for everyone, but yes [other] bands and artists will do this, maybe in a different way.
We're looking at that too as Pophouse: Are there any artists that we believe could do this in a similar way with a big franchise? And yes, we do. We've been in contact with a couple of them. But again, it will take 3-5 years.
---
You're confident of breaking even with ABBA Voyage? 3 million is a lot of tickets to sell.
We've sold 650,000 tickets so far. And we actually sold more tickets this week than when we have the premiere of the show.
So yes, I'm very confident. And the other interesting thing with this show is that, simultaneously, ABBA can be [playing] in Las Vegas, in Singapore, in Sydney, in Sao Paulo.
We believe that we will reach those targets.
---
After streaming, what do you think the next big revolution is going to be in the music industry?
I was very much at the forefront of [the music industry] going over to streaming, not because I was especially smart, or intelligent, it was more that I was desperate. Because the old business model was falling down, and especially in Sweden people thought it was their right to illegally download music.
Now we have to accept that music is not a product business anymore. It's a brand business, it's name and likeness; it's all about that now.
Really smart people work at Universal [Music Group] – I think Lucian [Grainge] hires the best people there is. But the best and smartest of [these people] are working on frontline, working with signing new artists, and that's really a challenge right now. Because the [bigger] money and the assets are in their catalogs; Universal, Warner, and Sony all have fantastic catalog products.
I started my career in the special marketing team at Sony Music, and back then we were called the 'undertaker'. Because if an album fell off the Top 40 chart, we [were allowed to] start working with it.
We would put them down to 'nice price', decrease the price of the CDs, or put songs on compilations.
"Music is not a product business anymore. It's a brand business, it's name and likeness."
Now, take Kate Bush as a perfect example, [songs] are coming from 30 years behind and going to the top of the charts.
[At Pophouse], we're trying to find the catalogs of music of artists that have the best potential to cater to the new generation [of people] below 30 years old today.
That's why I think that the music industry also going to change. Look what Disney does with Star Wars – they don't create a new franchise [like Star Wars]; they really evolve Star Wars into spin-offs, into TV series around it, into everything. What they're doing is so fantastic.
It's the same with Marvel, they're using old [IP], rebooting it into new [products] because it's so expensive to invest into a new [intellectual property], and to have that breakthrough and reach a lot of people.
"I think that the smartest people in the record companies will soon start working in the catalog departments."
Billie Eilish is one of the few [new superstars in music] that really hit the ground running and did something different, and [she has] been a huge breakthrough in the music industry. But I think [that will become] more and more seldom.
Eighty percent of the listening at Spotify in the US is [of music that is] older than two years. And the tough thing now [for new artists] is to break through the noise. How do you cut through the noise and get into a new playlist?
That's why I think that the smartest people in the record companies will soon start working in the catalog departments, and seeing these assets in a different way: 'How can we help expose this fantastic catalog, these golden nuggets, that can be amplified for a new audience?'
---
Imagine I'm handing you the keys to run a global major music company for a year. What would be your first priority as global CEO of that kind of organization?
First of all, you should see the assets that you are in control of: you have a deal with the artists' estate or the artists themselves that you can nurture and amplify and exploit in many, many different ways.
But you need to [appreciate] that every [artist] brand is unique, and you need to have a plan for that.
I also think that what's wrong today in the music business is how it's set up. [Some in] the music industry still see the music market as country-by-country. We're not living in that world anymore.
"You can't look at it as country by country, we live in a global world without any borders. I think that's old-fashioned."
All the organizations – PROs, everyone that collects money, how long time it takes, everything from radio, to public performance, to neighboring rights. It needs big, big change.
And then I would hire the smartest marketers out there.
Universal has really, really intelligent people working there. It's just a question of how to cut them loose. And that's what I would do.
The [frontline major] labels in the US today, [don't] work their catalog. It's done by a special department, which I think is wrong.
---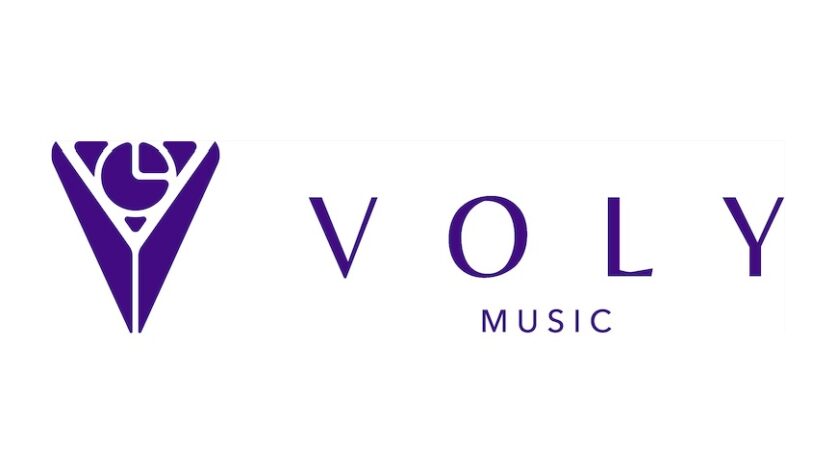 MBW's podcasts are supported by Voly Music. Voly's platform enables music industry professionals from all sectors to manage a tour's budgets, forecasts, track expenses, approve invoices and make payments 24/7, 365 days a year. For more information and to sign up to a free trial of the platform, visit VolyMusic.com.