You can listen to the latest MBW podcast above, or on Apple Podcasts, Google Podcasts, Spotify, Stitcher, iHeart etc. via this link.
---
Welcome to the latest episode of Talking Trends from Music Business Worldwide (MBW) – where we go deep behind the headlines of news stories affecting the entertainment industry. Talking Trends is supported by Voly Music.
---
Why is Spotify pursuing a new design that borrows heavily from time-sucking short-form video services like TikTok?
That's the question on the mind of Music Business Worldwide founder, Tim Ingham, on MBW's latest Talking Trends podcast (listen above).
As Ingham explains, Spotify's motivations for its much-debated new home feed (as well as its new AI-powered DJ) aren't likely to lie solely in its aid of artists.
Instead, he suggests, Spotify has made the move because it knows the power of its key USP in the view of investors – algorithmic recommendation – has been deteriorating in recent years.
You can read an abridged transcript of this episode of MBW's Talking Trends below, and/or listen through here:
---
If you're listening to this you're probably working in the music business, so you've likely already seen what's happening to Spotify's homepage.
But for those of you that haven't, in short, there's now going to be a string of swipeable, animated visual content popping up on your Spotify home feed.
You can think of this as kind of a vertical run of card-shaped moving graphics, and they'll each auto-play previews of songs, playlists, podcasts, and audiobooks that the Spotify algorithm thinks you'll like.
There are also going to be ads in this visual feed (a topic I'll leave for another Talking Trends because I don't want to get distracted).
One other thing: In a separate announcement, Spotify has confirmed that it is giving artists the ability to upload 30-second TikTok-style video clips to their own artist pages.
I wouldn't be surprised to see these pieces of 30-second video start to appear on Spotify's new homepage in the future, too.
---
Spotify seems to think this TikTok-style visual on its home page or home feed is extremely important.
Here's Daniel Ek at the Stream On event telling us just how important he thinks it is in the context of Spotify's 15-year history:
"This marks the biggest change Spotify has undergone since we introduced mobile 10 years ago. It's an all-new interface, with more space to showcase your individuality, and creativity, helping you chart new pathways to success on your own terms."

Daniel Ek, speaking at Stream On, March 8
As you could hear, much of the rhetoric from Daniel Ek and his colleagues at Stream On was directed towards the millions of artists on Spotify, and the benefits these changes new will bring their "discoverability".
(The physical event of Stream On, which was live-streamed, was actually conducted in front of a live audience entirely made up of artists, podcasters, and other creators, which tells its own story.)
Yet I'm not particularly interested in discussing what these product changes tell us about what Spotify is delivering for artists.
What I am interested in is the other side of the equation: What is the commercial rationale for Spotify deciding to assault its users with algorithmic recommendations in such an in-your-face way on its home feed?
Beyond the "we're all about the artist" niceties, what upside is there for Spotify's business in ramping up the profile of algorithmic discovery in this way?
---
I believe the answer to these questions lies in a study conducted by the UK's Competition and Markets Authority last year, when it probed the power balance of the streaming music industry in Great Britain.
The CMA is a serious competition watchdog. It's previously fined Facebook £50 million ($60 million), and it's currently investigating Microsoft's proposed takeover of gaming giant Activision Blizzard. (Experts say the CMA might even attempt to force Microsoft to sell off the entire multi-billion-dollar Call Of Duty franchise in order to get that deal over the line.)
So when the CMA asks for something, you better believe that big business tends to oblige.
And last year, the CMA asked the major music streaming platforms for data surrounding how listeners play music on their platforms. They obliged.
---
The CMA then presented this data in its final report on the music market, and it showed something rather surprising. The report concluded:
Just 10-20% of plays on Spotify in the UK in 2021 were from tracks on what the CMA called 'Algotorial' playlists. In other words, to quote the CMA, tracks pushed by algorithmic recommendation "based on what [services] know about the preferences of different listeners";
By contrast, over 50% of all plays on Spotify were from user-created playlists. And another 10-20% were not from playlists at all; i.e. users seeking out music manually via search etc.
---

---
Let's pause for a second and consider what this means: Somewhere between 60% and 80% of all music plays on Spotify were untouched by the company's editorial and algorithmic recommendations in the UK in 2021.
Remember, this is from data that Spotify provided itself to the CMA.
Or to get to the core of my point: as little as a fifth of all plays of music on Spotify is actually recommended by Spotify.
This is a clear hazard for Spotify and its investors because the case for the service's own uniqueness in the music streaming marketplace is almost entirely predicated on its proprietary algorithmic recommendation engine.
Spotify has the same 100 million tracks as YouTube Music, Apple Music, Amazon Music etc. Its catalog is identical. And, as we all know, those companies have a lot more marketing money than Spotify.
"to get to the core of my point: as little as a fifth of all plays of music on Spotify is actually recommended by Spotify."
Since it bought the Echo Nest for around $65 million in 2015, Spotify has continually made the argument that its "recommendation engine" is the most sophisticated and knowing-of-its-customer in existence. No other music streaming platform, Spotify argues, can match it.
In turn, this makes the real-world impact of Spotify's algorithmic recommendation a vital component of the argument that Spotify can maintain its position as the globe's market-leading audio subscription platform.
Yet all of that hardly counts for much if less than a fifth of plays on Spotify today, as indicated by the CMA, are actually being influenced by its algorithm.
If four-fifths of plays on Spotify are being entirely chosen by the human user – and/or influenced by off-platform third parties – Spotify is essentially rendered powerless.
Powerless both to the superior spending ability and superior tech stack of its FAANG competitors. But also powerless against the tough-to-argue-with premise: "Is there any actually meaningful difference between the top three music streaming platforms?"
---
Making Spotify's quest for algorithmic influence even more challenging: the primary role that TikTok plays in music discovery today.
According to stats released by TikTok in 2021, 63% of TikTok users say they've heard new music on the ByteDance platform that they've never heard before.
The same study revealed that 67% of TikTok users were "more likely to seek out a song they heard on TikTok on a [third-party] music streaming platform".
Meanwhile, in stark contrast to the CMA stats about Spotify, TikTok has in the past stated that over 80% of plays of content on its platform are driven by its algorithm.
On TikTok, the majority of users surf the algorithm – and remember what it recommends.
On Spotify, according to the CMA's data, they largely ignore it.
---
So how does Spotify counteract the decreasing impact of its own playlist algorithms, while also mirroring some of the impact that TikTok's algo-surfing 'For You' feed enjoys?
Answer: by copying elements of TikTok's 'For You' feed wholesale – without copying its intentions.
This was addressed by Gustav Söderström, the Co-President of Spotify, at Stream On.
Söderström pointed out that, unlike TikTok (he didn't actually mention TikTok, but it was pretty obvious) Spotify's intention with its new home feed is not to keep users mindlessly scrolling through short-form content.
Instead, it's to capture a user's attention and trigger them to play or save a recommended, longer-form track, album, or artist.
Interestingly, Söderström also as good as nodded at the declining cultural influence of Spotify's playlist ecosystem at Stream On. Here's what he said:
"More than eight years ago, we introduced editorial and algorithmic playlists, innovations that changed how people listen to music… But let's face it: Today's that old news. It's time to innovate on music listening all over again."

Gustav Söderström, speaking at Spotify's Stream On, March 8
That's the Co-President of Spotify, suggesting that the story of game-changing influence unleashed by Spotify playlists like Rap Caviar, Today's Top Hits, and Viva Latino, is now, in a post-TikTok world, "old news".
---
In conclusion: Spotify is trying to mirror some of the stickiest functional elements of TikTok's 'For You' feed. It's doing so to turbocharge the percentage of plays on its platform driven by its algorithmic recommendations.
Also helping in that mission (and this was what Gustav Söderström was referencing with his "innovate on music listening" quote) will be Spotify's new AI-powered 'DJ'.
This too is also designed, very clearly, to pull users back into an algorithmically-channeled listening experience on Spotify.
If these initiatives succeed, it will be great for Spotify's investor story, and it won't hurt Daniel Ek's constant licensing tug-of-war with the major record companies.
"No one could call Spotify powerless if over 50%, or even the majority, of its plays were triggered by its algorithmic recommendations. The more of its plays it controls, the more market and industry leverage it has."
No one could call Spotify powerless if over 50%, or even the majority, of its plays were triggered by its algorithmic recommendations. The more of its plays it controls, the more market and industry leverage it has.
The danger for Spotify from its new design?
This is a very different, and less serene, Spotify experience to that which has attracted over 200 million paying customers to date.
Gen Z may not want another TikTok-like experience crowding their phones alongside Instagram Reels, YouTube Shorts, and TikTok itself.
Gen X may ignore Spotify's new home feed entirely.
And older generations of music listeners may simply choose to shy away from all the visual noise.
---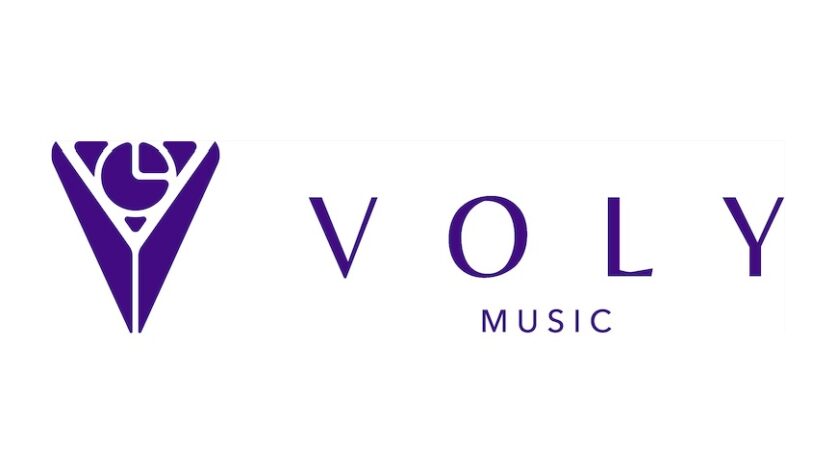 MBW's podcasts are supported by Voly Music. Voly's platform enables music industry professionals from all sectors to manage a tour's budgets, forecasts, track expenses, approve invoices and make payments 24/7, 365 days a year. For more information and to sign up to a free trial of the platform, visit VolyMusic.com.