Following a limited roll-out last month, the YouTube Music app is now publicly available on iOS and Android across 17 markets including the US, UK, Canada, Australia and Germany.
Other markets in which the app has landed include New Zealand, Mexico, South Korea, Austria, Finland, France, Ireland, Italy, Norway, Russia, Spain and Sweden.
The desktop and mobile app offers a combination of music videos, albums, singles and remixes, in addition to live performances, covers and 'hard-to-find music you can only get on YouTube'.
Google/YouTube is hopeful that bringing the extensive YouTube catalogue to a subscription service will tempt new fans into streaming, while pinching consumers from the likes of Spotify and Apple.
---
The app's recommendation engine (so long as a user opts-in) monitors factors such as where they are in the world, what time it is and what the weather is doing and serves music it deems appropriate as a result.
The home screen of the YouTube app dynamically adapts to provide recommendations and songs users have played before.
Thousands of playlists include 'The Pop Hotlist' for the biggest hits and 'Distrito Latino' for Latin pop hits.
The mobile YouTube Music app offers users three immediate options: 'Home' and 'Library', in addition to 'Hotlist' – which displays the hottest videos in the user's location. (In the UK right now, for example, these include Jay Z and Beyoncé's Apesh**t, IAMDDB's Drippy and George Ezra's Shotgun.
Another unique feature is Offline Mixtape, which automatically downloads songs users love for future playlists.
---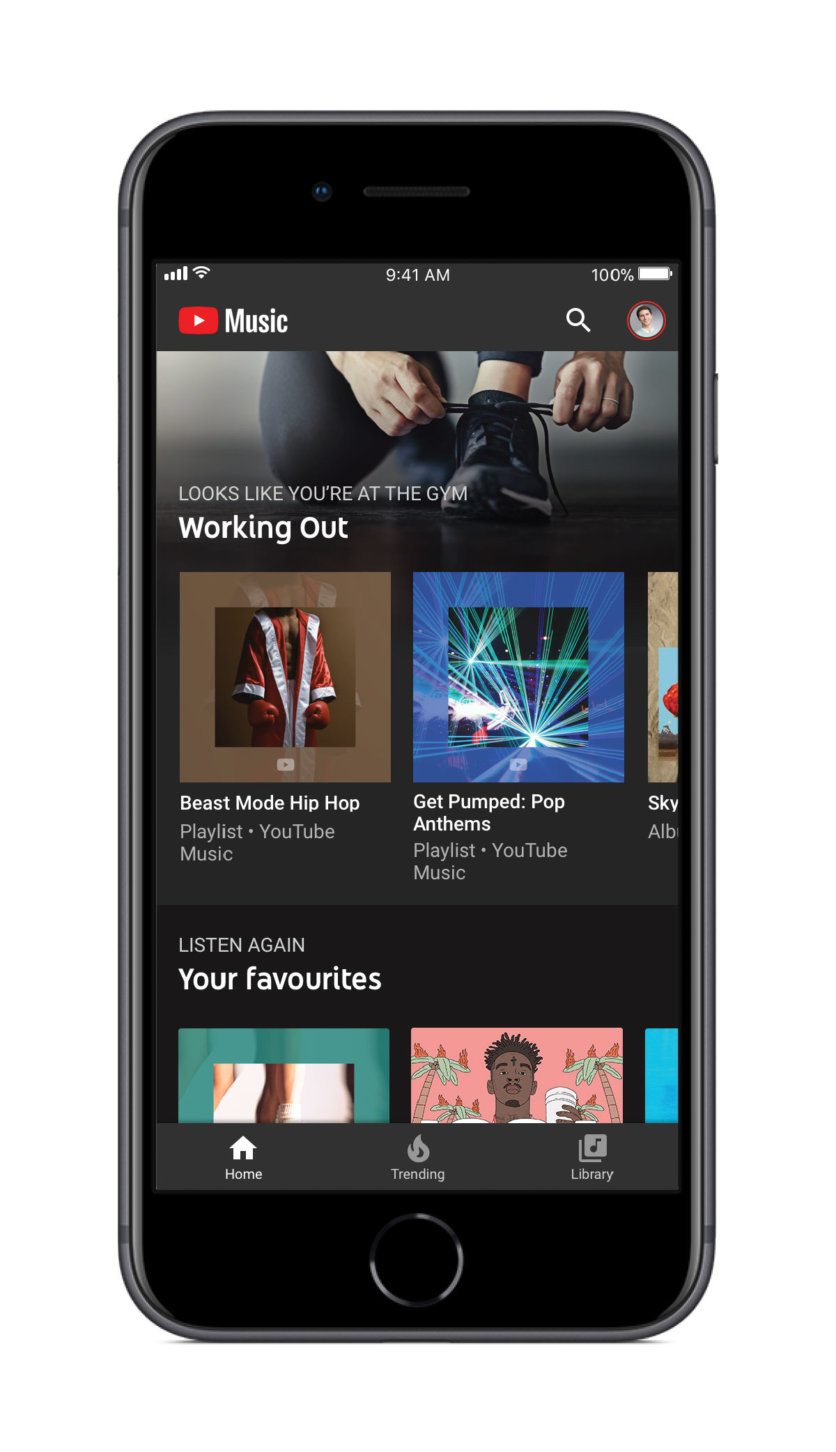 The standard YouTube Music Premium subscription costs $9.99 (£9.99) per month, or $14.99 (£14.99) per month for a Family Plan.
"We spent a lot of time thinking about what our unique advantage is, and what are our assets are," T. Jay Fowler, Head of Product, YouTube Music, told MBW.
"About 14 months ago, when we merged the two teams [YouTube and Google Play Music], it allowed us to step back and think: what can we do in this space that's true to our roots and in our DNA?
"We have pretty aggressive goals."
"We have an amazing catalogue, easily one of the biggest on the planet. Everything we get from our content partners – high quality audio, premium music videos, remixes, derivative works, performances from Jools Holland, music from the BBC archives… is in there. As a music fan, there's a massive amount of untapped potential here."
Today, Spotify is in 65 markets while Apple Music is in well over 100. Does YouTube have a plan to roll out YouTube Music into more markets this year?
"We have pretty aggressive goals," added Fowler. "Obviously our goal is to have one music app experience; in order to achieve that we need to make sure we have one soft landing place for all Google Play Music consumers.
"Right now, Google Play Music is in 64 countries so we're definitely focused in those territories, and we're also looking at opportunities in terms of markets, [especially those] where we have strong local catalogue.
"Between now and the end of the year, there will be a lot more happening."
---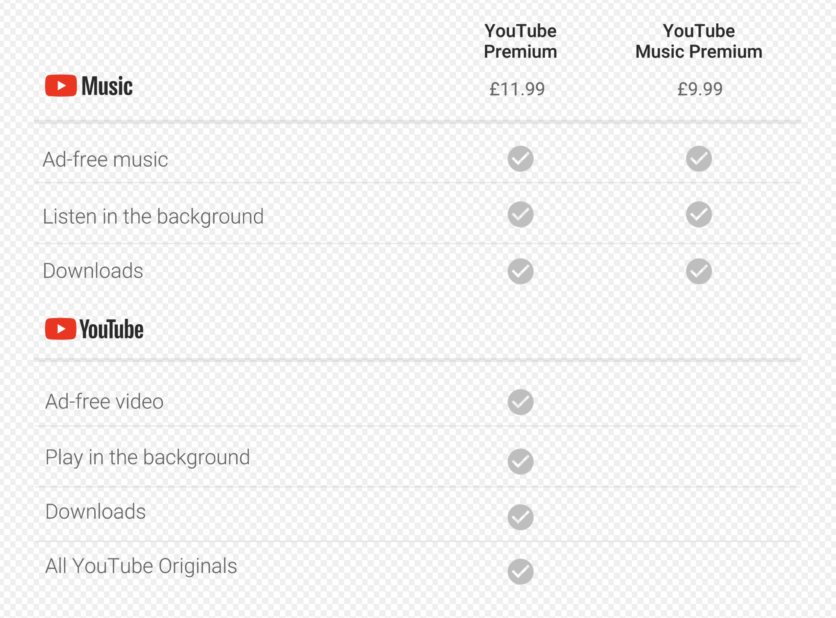 In addition to YouTube Music, YouTube Premium (formerly YouTube Red) is also now available in the same 17 countries (see UK pricing table, inset).
A YouTube Premium subscription provides users with full access to YouTube Music Premium, plus ad-free, background, and downloads across all of YouTube.
YouTube Premium members also get access to the full slate of YouTube Originals shows and movies including the hit series Cobra Kai, Impulse, F2 Finding Football and The Sidemen Show.
Current YouTube Red and Google Play Music members (including family plans) in the U.S., Australia, New Zealand, and Mexico will automatically receive access to YouTube Premium at their current price.
Google Play Music subscribers in all other countries will automatically receive access to YouTube Music Premium at their current price as it becomes available there.
Nothing is changing with Google Play Music for the time being.Music Business Worldwide