The three major music companies are collectively worth more than $85 billion – and they have Tencent to thank.
MBW can publish that number with more certainty than we've been able to in some time, thanks to last week's news that China's Tencent Holdings Ltd. has made a bid to acquire 10%-20% of Universal Music Group, at a company-wide valuation for UMG of €30bn ($33.63bn).
By default, this approach from Tencent (run by CEO & Chairman, Ma 'Pony Ma' Huateng, pictured) has become the first market-tested barometer of what the strategic value of a major music company may be today.

Tencent's bid slaps a 30X multiple on UMG's EBITDA (Earnings Before Interest, Tax, Depreciation and Amortization) profit figure for the 12 calendar months of 2018 – i.e. the last fiscal year of the music company and its French parent, Vivendi.
In February, Universal confirmed its EBITA figure was €902m for this FY2018 period.
In order to transition this €902m into an annual EBITDA number, we need to add back in a series of figures revealed in Universal parent Vivendi's 2018 fiscal report: UMG's Depreciation (€46m), plus its Restructuring (€29m) and 'special items' (€11m).
Bundled together, that all works out at an annual Universal Music Group EBITDA for FY2018 of €988m ($1.17bn) – one thirtieth of the size of Universal's new, Tencent-driven €30bn valuation.
---

Over at Tokyo-headquartered Sony Corp, the company's global music division – which encompasses recorded music, publishing and one other vertical which we'll come back to – posted an Operating Income of 232.5bn Yen for its last fiscal year (the 12 months to end of March 2019).
Together, Sony's music division's annual Depreciation and Amortization (21.26bn Yen) and Restructuring costs (3.19bn Yen) came to 24.45bn Yen.
Added together with that annual Operating Income figure, this gives Sony's music division a FY2018 EBITDA of 256.95bn Yen, which at the prevailing annual rate converts to $2.32bn.
However, to get the true EBITDA picture of Sony's music division for its last FY, we also need to subtract a one-time extraordinary gain of 116.9bn Yen related to the Japanese company's buyout of EMI Music Publishing last year.
This 116.9bn Yen gain was recorded during Q3 of Sony's last FY, when it converted at the prevailing quarterly rate to $1.04bn.
This, then, brings the true EBITDA of Sony's music division for the 12 months to end of March 2019 to $1.28bn.
With the Tencent/Universal EBITDA multiple (30X) applied, this $1.28bn FY number in turn gives Sony's music division a $38.4bn post-Tencent valuation.
(Caveats for Sony worth mentioning: (i) Sony Corp's 'Music' numbers includes three sub-divisions: Recorded Music, Music Publishing and 'Visual Media & Platform'. The latter (VM&P) is largely made up of interactive entertainment – i.e. mobile video games – and non-'pure' music income; a prospective future buyer/backer of Sony's music companies may therefore leave it out of any investment. If you're wondering why Sony's music division is worth more than UMG here, VM&P is a crucial factor: in FY 2018, VM&P, driven by a mobile video game in Japan, contributed $2.4bn of Sony's total $7.2bn music revenues – more than double the company's annual music publishing turnover at $962m; (ii) You can expect Sony's operating profit to rise significantly this FY as EMP, which was fully acquired in November last year, beds in for a full 12 months.)
---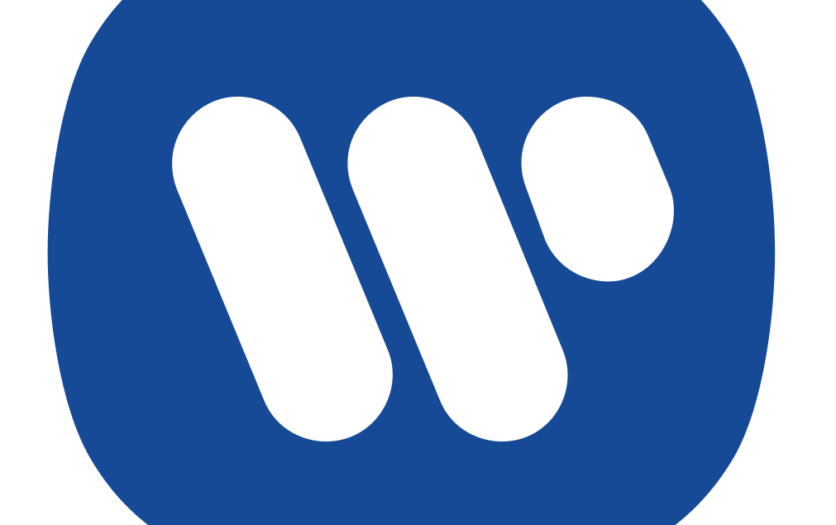 On to Warner Music Group – whose EBITDA figure is made nice and simple by the fact that the company does the work for us.
In WMG's last fiscal year (to end of September '18) it revealed an OIBDA (Operating Income Before Depreciation and Amortization) figure of $478m.
However, it also revealed an adjusted OIBDA figure, which brings the firm's metric in line with the EBITDA we've applied to Universal and Sony above.
This annual adjusted OIBDA figure in WMG's fiscal '18 amounted to $554m.
With the post-Tencent/UMG bid multiple (X30) applied, this therefore gives Warner Music Group a fresh valuation of $16.62bn.
---
So, to recap: With Universal at $33.6bn, Sony's music division at $38.4bn and Warner Music Group at $16.6bn, according to MBW's calculations, the three major music companies are today collectively worth in the region of $88.6 billion.
If you follow the maxim that everything's for sale at the right price, consider this: Len Blavatnik bought Warner Music Group for $3.3bn in 2011; the valuation we stick on WMG here, just eight years later, is worth just over five times this investment. (Blavatnik's nine-figure move for Parlophone Label Group in 2013 also plays a significant role in this huge valuation growth.)
If the Universal/Tencent deal goes through in the coming months, the estimations published by MBW today suggest that the music biz might want to strap in for some potentially interesting times ahead.
UMG boss Sir Lucian Grainge might have called Tencent's bid an "exciting development" last week – but the Chinese giant's multi-billion dollar offer may also bring his competitors' shareholders plenty of reason to smile.
[Picture credit: Imaginechina / Alamy]
Music Business Worldwide