MBW's World's Greatest Songwriters series celebrates the pop composers behind the globe's biggest hits. This time, we talk to Brian Lee, who has written for/with the likes of Lady Gaga, Post Malone, Fifth Harmony and Camila Cabello, amongst others. World's Greatest Songwriters is supported by AMRA – the global digital music collection society which strives to maximize value for songwriters and publishers in the digital age.
---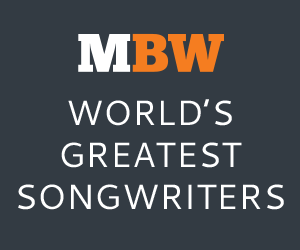 Brian Lee has only just woken up when his interview with MBW starts. He plans to go back to sleep pretty much as soon as it's finished.
We should point out that his brief waking window is more a case of unconventional hours than of a lazy lockdown. As he puts it, "I do this so that I don't have to work nine to five."
After getting his first break writing with Lady Gaga, Lee went on to co-create hits with and for a succession of pop artists including Selena Gomez, Fifth Harmony (including Work From Home), Justin Bieber and Camilla Cabello (including Havana).
Most recently, though, he's been embedded in Team Post Malone, and played a central role in the writing and production of last year's Hollywood's Bleeding (No. 1 in the US and UK), including the single, Goodbyes.
During lockdown, the term 'embedded' took on a more literal meaning as Lee was quarantined with Malone in his Utah home/HQ. They have been writing together and, as over 10 million people know, in April – along with Travis Barker of Blink 182 on drums – they played a live-streamed YouTube concert of Nirvana covers to raise money for pandemic-related charities.
The relationship is a significant one, and Lee is both fan and friend. He describes Malone as "the only artist who can save rock n roll right now" and says he is "teaching me to love music again, making it fun".
The implication, of course, is that Lee had fallen out of love, that it wasn't fun. And he concedes that, for a while, writing became "formulaic" for him – going so far as to tell The Times last summer that "I can take a bit of the blame for the state of pop music today".
He now says, with a chuckle, "I probably shouldn't have said that", but he does believe that he is currently making music that is more true to himself, and to the kid who grew up in Illinois, a promising violin prodigy until he discovered Green Day, weed and skateboards…
---
What music were you into as a kid?
For me it was the Beach Boys and Green Day. When Green Day came out, they changed my world, because they sounded like the Beach Boys, but on crack.
---
When did you start trying to make a living from music – and was the original ambition to be a rock star?
I was in bands and we played to thousands of people, we played in Japan, we played on the Warped tour. I felt like I was living the dream, but I still had no money in my pocket; we were living off of merch sales.
Meanwhile I was dropping out of college… and my parents supported me, in so much as they didn't kick me out of the house, but what they actually wanted was for me to be a doctor.
That was all around when I was about 19. There was a group [Lee was in] called Made In Hollywood, and I was [also] in a band called Show Off.
It was a time when MySpace was big, and that's when I started to make my own beats, write my own songs and not rely on a band so much; I went more towards a sort of DIY thing.
---
What was your big break?
Meeting Lady Gaga. I was really, really content with my life before I met Gaga. I had a really nice top floor apartment looking out over downtown Chicago, I was making six figures doing music for commercials. I don't know if you've ever seen the film Forgetting Sarah Marshall, but I was that guy, who writes the jingles.
And I thought I'd got lucky, because my mom had told me I'd never find a job in the music industry that paid good money – and here I was, making good money!
" I was that guy, who writes the jingles."
I kind of knew Gaga from Lollapalooza, when she played the BMI stage, before she was signed, and then I went on her tour and we started to work on Born This Way, with a producer called DJ White Shadow.
We kind of teamed it together, and we were killing it, and then some differences meant that DJ White Shadow and I separated – and we will leave that there. I'll leave that whole conversation there.
---
Why do you think you and Gaga gravitated towards each other?
We both loved some quite dark artists, like Marilyn Manson, Nine Inch Nails, Depeche Mode. She would give me lots of references, artists to listen to, she really opened my ear to new music, and I was ready to be open.
It was so cool to work with her, and really easy to work with her, and she loved every fucking minute of writing and working in the studio.
Looking back, I've rarely been that happy. Working on music was her life, and that was one thing I really appreciated about her, and I don't see that as much anymore. A lot of the time [once you get busy/successful], it's like, 'Ah fuck, I gotta go to the studio, I gotta finish this…'
I see [that Gaga-type love] with Post, though. I'm out here with him in Utah, and this kid is like… He's building a studio, but it's not finished yet, so he made a makeshift studio in his own house, and he works all the time, because he loves it.
When other people enjoy their job like that, it makes me enjoy it, and makes me realize I have to stop complaining about stupid shit.
---
How did you come to write Havana?
Havana was something that was masterminded and put together by my manager, Austin Rosen [who also co-manages Post Malone, alongside Dre London]. I call him The Sniper. He might not have a lot of words to say, but his actions speak loud enough, and he made that happen, he really did. He's been part of my support system my whole career, and I owe him a lot.
He asked me, 'Who do you want to work with?' And I was like, 'I want Camilla from Fifth Harmony.' I'd co-written Work From Home, which you'd have thought would help, but at first she didn't want to work with anyone that had been on her previous project, because she wanted a different sound.
But I talked to her and I told her, 'Havana should be the name of your single, your album,' like before we even wrote it. And she was like, 'Yeah, I love that.'
---
Was there a sense when you wrote it that it was going to be world-conquering?
Even without any vocals it sounds like a hit; that piano introduction is a hit.
There was an urgency on that song, it was one of those songs that wasn't done naturally, it was literally sent to everyone and it was Best Line Wins, y'know, everyone tried.
There's actually an original version that they were gonna go with [with Lee's contributions omitted]. I remember calling Camilla and, I wasn't begging her to put my part back in, but I was saying, 'Listen the whole song is da-da-da-da-da-da-da-da-da-da' and then the whole chorus is 'Havanana-na-na-na', it's all staccato notes – you need some legato in there.'
I remember singing Bon Jovi's Livin' On A Prayer, the 'Woah woah/We're halfway there' part, and saying you need that moment when the crowd can just look at each other and sing along. And that's how my three chords made it! [Laughs].
---
How do you go about writing?
I usually have a guitar. But I also just have shit in my head all the time. I actually sent voice notes of me singing a capella, 'doo-doo-doo', and saying, okay break here.
I send those notes to Dre London, and he sends them straight to Post. And I'm like, 'Why would you send him that?!' That's me going 'doo-doo-doo'! But sometimes it's whatever works.
---
How did you come to work with Post and why have you connected so well on all levels?
We were introduced to a long time ago, and I remember when I saw him coming in the studio, I was like, 'Who is that?' This is 10+ years ago.
I didn't know the song White Iverson, because at that time, when Post was coming through, I think I had just done Icona Pop's All Night, David Guetta was ruling the radio, and everything was Afrojack, so I was like really concentrating on my EDM craft [laughs], like Dr Luke and Max Martin.
And then [producer] Rex [Kudo] played me White Iverson, and I remember stopping it and saying, 'This is too slow, I can't deal with this!'
Fast forward two or three years, I would see Post in the studio a lot, but we never really hung out until around the time of Congratulations, and then I started becoming close with his team, his production crew, and he made it a family environment, which was so cool. But I felt like he was being bombarded, and I didn't want to add to that by just showing up to the house where he was recording. That's what people were doing, they were just showing up and hoping to get a chance – kind of like American Idol, but not.
"I didn't want to push my musical capabilities, I just wanted to party."
Also, I didn't want to push my musical capabilities, I just wanted to party. You could call it networking, I guess, because by just being there, I became part of it.
I didn't do anything on that album [Beerbongs and Bentleys]. Then there was a day in the studio when I didn't think he'd be there, and I just wanted to check a mix. So I turn the lights on, I go straight to the soundboard and he was literally in the back sleeping. There was this long hair covering his face. I was scared at first, like who the fuck is that?!
I think at that time we were both going through some shit in life, that's why I was there at some fucking crazy time [of day]. And I think he was the No. 1 artist in America at that time, and he's sleeping on the floor of the studio, so…
We ended up talking for eight hours that day, introducing each other to different music. I didn't know he loved System of a Down so much, and was so into metal. I wish I could commemorate the date, because that's the day we became really close – it sounds like we had sex, but we definitely didn't.
And yeah, after that, we decided to do something together. And I was trying to implement those things for him, like saying it would be so cool if you did a song like System of a Down – but you. And Hollywood's Bleeding is kind of like that. The title track has that vibe.
---
In an interview with The Times of London, you said that Post is the closest thing we have to Kurt Cobain. What did you mean by that?
Well, one is his voice – as you can hear on the [Nirvana] tribute. And two, his carefulness and carelessness. And by carelessness, I don't mean he doesn't care, I mean he does it without effort. So many people put too much effort into things. He is effortlessly careful.
And there's his lifestyle, the way he lives, I can see similarities in the feelings of the songs.
That's a loaded question, by the way, I don't know how to answer that… What I will say is that Kurt was culture, at the time, for the kids, and I think Austin is culture for the kids now, for sure. And I think he's the only artist who can save rock n roll right now. Maybe someone else will come along, but he's real rock n roll, not manufactured pop.
"[Writing in LA] is like we put our names in a hat, get pulled out and have to write this song."
Every day, we're listening to Alice In Chains, or Father John Misty. The kid always teaches me something, about music and life, and that's something I lack in other people, or sessions, in LA – they're not teaching me anything, I feel like I'm teaching them.
[Writing in LA] is like we put our names in a hat, get pulled out and have to write this song. But with Austin he's constantly teaching me something about myself, teaching me to love music again, making it fun.
I'm just so grateful for our relationship, not just for the music side, he just makes me a better person. It's a win-win situation – well, it is for me, it might be lose-lose for him!
---
You also said in that interview, 'I can take a bit of blame for the state of pop music today.' What did you mean by that? Did you mean there are songs and projects you wish you hadn't been involved in?
No [pause]. I probably shouldn't have said that [laughs]. I'll say it like this: if your favourite food is steak, and you eat it Monday, Tuesday, Wednesday, Thursday, Friday Saturday – come Sunday, if you eat it again, you're gonna throw up. Same with if you're watching the same thing or listening to the same thing.
So writing pop songs became really formulaic for me, even though that's what I wanted to do.
Max Martin, who I looked up to, I don't want to say he was just a formula, but he certainly had a formula as part of what he did, and I feel like I figured it out, which is why I had his face tattooed on my left arm.
---
Does Max like that fact, or does it freak him out?
I actually did it in Sweden, and I think his niece Facetimed him while I was getting it done. That was pretty cool.
He was like, 'Thanks man, I hope I meet you one day!' I was like, 'We've met, but that's okay if you don't remember!' [laughs].
---
What do you think about the way the definition of what constitutes songwriting has changed?
It's different in every region; like, in K-pop, the translator gets something. I think what's different now is that a producer has to do everything.
You used to have to be a musician to write music, you had to play an instrument or sing. But it's great, because more people can put their name in the hat.
I'm very particular on this topic, because I don't like everyone thinking they can do this job, because it's my job! It's like when DJs found out that various celebrities, I won't say any names, were becoming DJs; they were furious! Stick to fucking acting and get the fuck out of my club. Like when Michael Jordan tried to play baseball, remember that?
I try to keep an open mind and an open heart, but when it comes to songwriting, a lot of times, I'm like, 'You don't know my pain, so get the hell out of here.'
Oh, you want to be a successful songwriter? You want to know how I did it? You mean you want to be miserable like me? Nah, you're young, you've got your life ahead of you, fuck off.
---
One of the main reasons was because of Jody Gerson. Jody has always supported me, and I work with her son, Julian.
I started to think of him as family, and from there I got to think of Jody as family – and yeah, I knew she was powerful, but I didn't know she was that powerful. Like Michelle Obama-powerful.
It was all natural, we never forced anything, meeting with her was no-brainer, it was really casual, at The Beverly Hills Hotel – that's where I met Lillia [Parsa, Director of A&R], who is also amazing.
"I feel like I'm Dennis Rodman and Jody is Phil Jackson."
It's been one of the best decisions I've ever made. I've had some nightmares in the publishing industry, and going from a nightmare to a dream… [childlike voice] I just never want to wake up [laughs].
She's just so supportive. Are you watching [Netflix documentary on the Chicago Bulls] The Last Dance? I feel like I'm Dennis Rodman and Jody is Phil Jackson; Lillia's Scottie Pippin maybe [laughs]. No team would let Dennis Rodman go and live that life, like go party, get drunk and then come to practice, but at the Bulls he got extra love and that's why he worked in that team. Lillia definitely gives me extra love, my whole team does.
Just the fact that she gives me space is the biggest thing; she doesn't force me to do anything. By her doing that, it makes me feel like I want to do something. I couldn't be happier.
---
What were those nightmare experiences you mentioned?
With every job, you have to climb to the top, and that makes people act a certain way. They try too hard. I think that's a good way to put what I had to deal with.
I try pretty hard to not make this a 9-5 job. I did this so I wouldn't have a 9-5, so why am I getting reprimanded for being an hour late… for a session that starts at 9am, Nashville?!
Yeah, I'm talking to you, Nashville. It really is a 9-5 there. They get coffee and they get going – a lot different to my methods!
It's not a rock star thing. You wanna start at 11pm, you'll be there by yourself.
But no, I do love Nashville, honestly, I do. It's just different, everyone has a different way of getting to where they wanna go.
---
What would your advice to be to a songwriter just starting out?
Go to med school. Have a family. Listen to your parents. Stay in school. Say no to drugs. Or maybe yes. It's a tough one…
---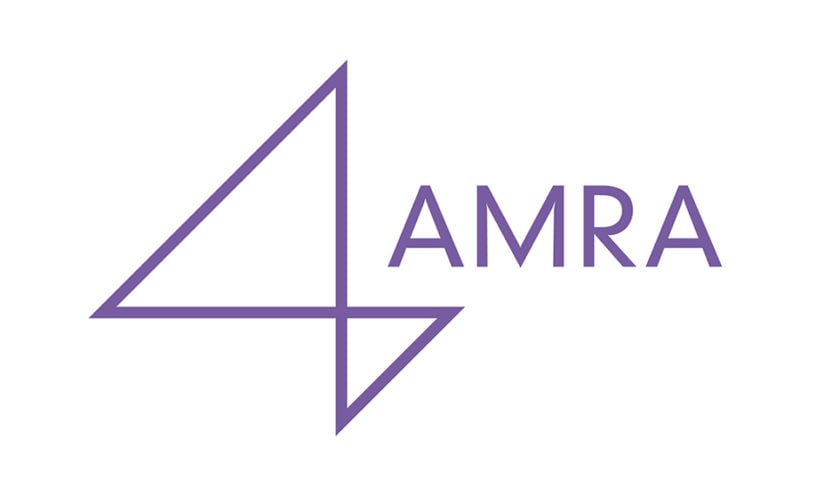 AMRA is the first of its kind — a global digital music collection society, built on technology and trust. AMRA is designed to maximize value for songwriters and publishers in today's digital age, while providing the highest level of transparency and efficiency.Music Business Worldwide