Spotify is not keen on the idea of raising its subscription prices.
This much we know, because every time the firm's CFO, ex-Netflix exec Barry McCarthy, is asked about the prospect, he gets palpably vexed.
"I disagree with the premise," he told an analyst in New York who inquired about any possibility of future price rises in March last year, before conceding: "I don't mean to be so argumentative."
Maybe so, but McCarthy (pictured) can't help himself: he double-footed a similar poser six months later at Goldman Sachs's Communacopia conference, when he called it "one of the really dumb questions I get".
On both these occasions, McCarthy made it clear that, in his view, the "smart strategy" for Spotify was to "play the market share game". In other words, building your customer base until you're sector-dominant enough to even consider tweaking your entry cost.
One influential group who definitely don't see the idea of a Spotify price raise as a "dumb question" are the major music companies. They just watched the platform's worldwide Premium monthly ARPU decline 30% between 2015 and 2018, down to €4.81 ($5.71) at the close of last year.
"I disagree with the premise."

Barry McCarthy on a potential Spotify price rise, speaking in March 2018
In real terms, this ARPU tumble means the average global Spotify subscriber paid approximately USD $29 less across the 12 months of 2018 than they would have done in 2015.
Spotify's ARPU has been – and will continue to be – steadily dragged down by the combined dilution effect of the service's promotional deals, plus telco bundles, plus low-USD launches in emerging markets, plus discounted Family/Student Plans.
---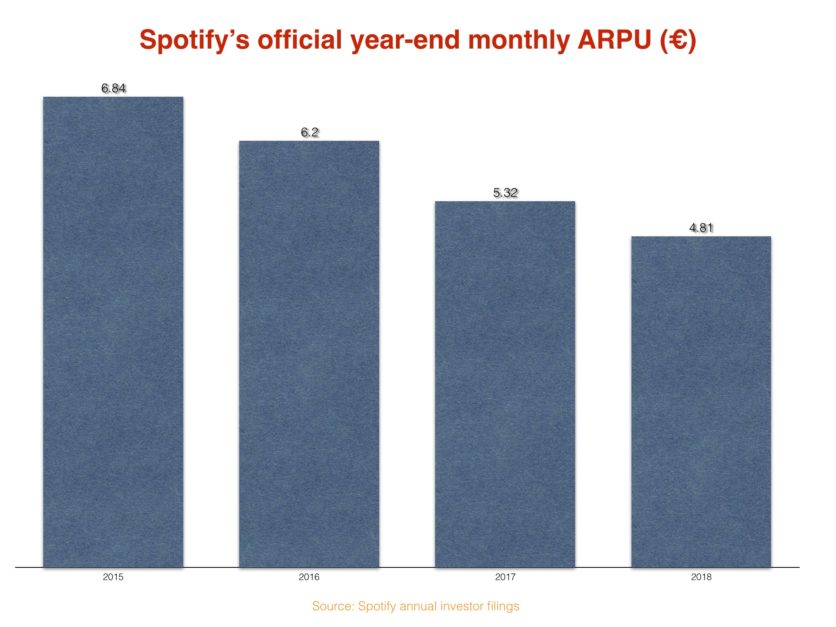 ---
Barry McCarthy's hostility towards the prospect of a Spotify subscription cost increase perhaps explains his company's continued insistence that its  price hike in Norway, which arrived for existing users on July 1 last year, is little more than a "test".
Yet how long are "tests" supposed to last? Because, 13 months on, Spotify's price rise in Norway – which saw Premium, Family and Student subscription prices all upped in the territory – still hasn't been reversed.
Today, a standard Premium Spotify subscription in Norway costs 109 NOK per month, the equivalent of $12.12, and 10% higher than its previous price point of 99 NOK. Likewise, a monthly Family Plan subscription costs 169 NOK (previously 159 NOK) and a Student Plan costs 54 NOK (previously 49 NOK).
What's more, Bloomberg reported last week that Spotify is now planning to raise its prices across the whole of Scandinavia by 13%.
This all raises an important question: what exactly has happened to Spotify (and the local streaming market it utterly dominates) in Norway since SPOT pushed up its subscription entry price?
Answer: it appears to have had a jolly good time of things.
---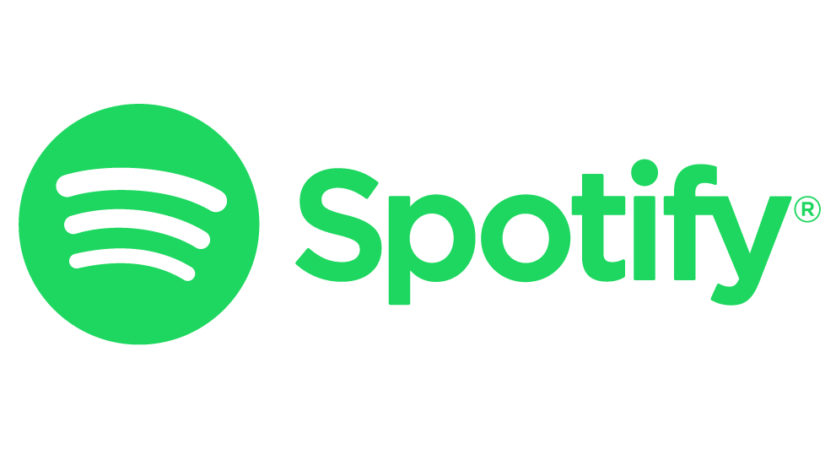 Although SPOT doesn't break down its revenue generation by individual territory to investors, the local IFPI in Norway (IFPI Norge) has provided us with some very interesting stats concerning the past few years.
Some things to know about Norway: according to year-end IFPI Norge data, the country's overall recorded music market revenues grew by just 1.9% in 2018, to 740.7m NOK ($83m).
Such small-scale percentage growth has long been forecast in Norway, due to streaming's near-market saturation: by the close of 2017, streaming made up 85% of all recorded music market revenues in the market; at the end of 2018, that percentage crept up again to 89%.
Spotify is by far and away the local market leader, with an audio streaming market share that local industry sources suggest is in the region of 80% to 90%.
---
So, how did Spotify's 10% price hike on July 1 last year affect Norway's streaming market?
Did SPOT subscribers balk at the rise? Were there a rash of cancellations?
Nope. Over the course of 2018, according to IFPI Norge data, streaming revenues (across free and paid services) hit 656m NOK ($73m), up 39.1m NOK on the prior year's figure.
This actually represented an acceleration in annual streaming growth versus 2017, when YoY streaming revenues increased by the lesser figure of 34.8m NOK.
---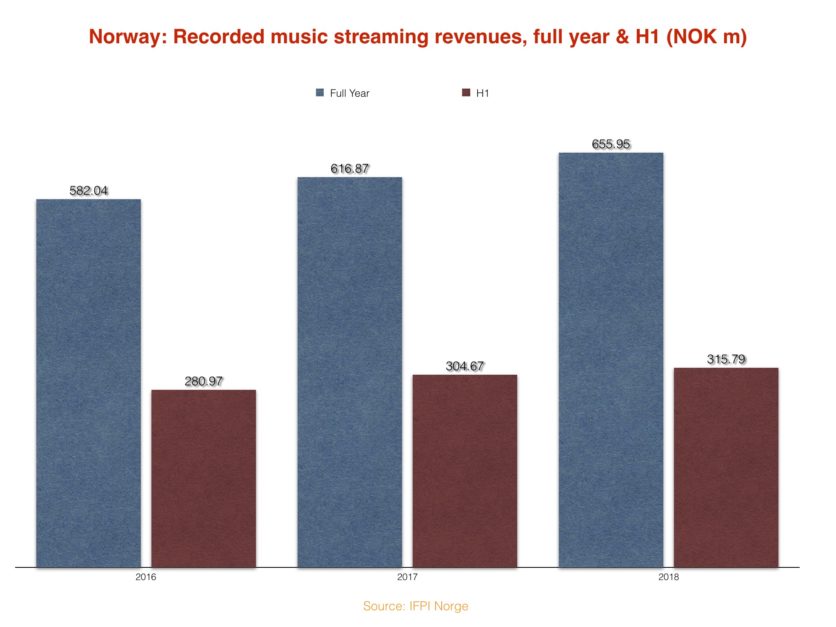 ---
Helpfully, IFPI Norge has also provided us with half-year streaming revenue stats for the first six months of each year.
This allows us to drill further down, and work out what the second half of each year looked like in terms of streaming revenues. (This, obviously enough, is achieved by subtracting the IFPI's H1 numbers from the full-year market numbers above).
This provides us with an annual H2 (July-December) recorded music market revenue figure for streaming in Norway, which is important for our purposes, considering Spotify's price rise kicked in for existing users on July 1 last year. (New users had to pay the higher prices from May 2018 onwards.)
Here's how those H2 numbers look:
---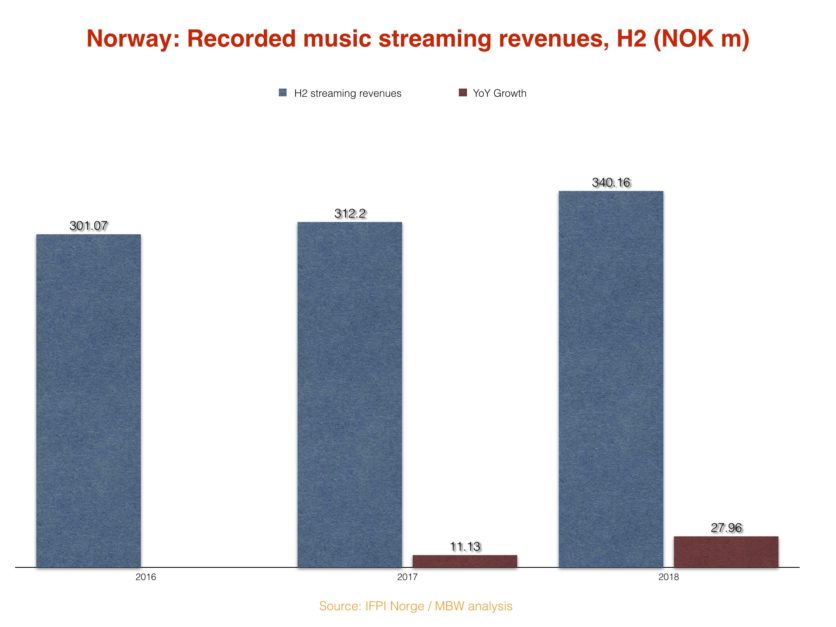 ---
As you can see, Norway's year-on-year growth in streaming revenues in the second half of last year was nearly three times the size (30m NOK vs. 11m NOK) of that recorded in H2 2017.
There can only be one conclusion here: Spotify's price rises had zero negative impact on the growth of the Norway streaming music market last year.
If anything, the evidence suggests that the move brought a much needed monetary boost to a market whose streaming user saturation was becoming a hinderance to industry growth.
This must be why, 13 months on, Spotify hasn't rolled back its subscription price increases in Norway. As we stand, those increases potentially look here to stay.
---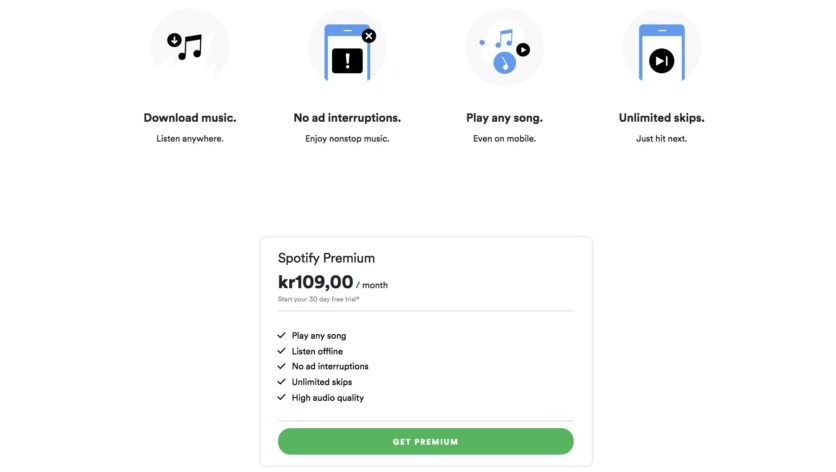 ---
Should Spotify now, as Bloomberg has just reported, take this winning formula and spread it across all of its streaming-advanced Scandinavian territories?
Judging by the stats laid out here, that doesn't sound like a very "dumb question", at all.Music Business Worldwide