MBW's World's Greatest Managers series profiles the best artist managers in the global business. This time, we speak to Jack Street and Sam Evitt, co-founders of Method Music – which manages the likes of Sam Smith, as well as providing a record label home for Mercury-nominated Slowthai. The World's Greatest Managers is supported by Centtrip, a specialist in intelligent treasury, payments and foreign exchange – created with the music industry and its needs in mind.
---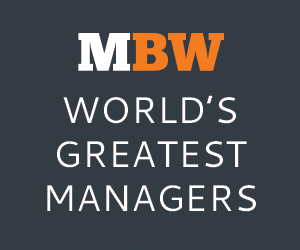 Try Googling Method Music and you'll find scant details of the British company online. A website has a holding page that's been promising to 'return soon' for two years, and there aren't any lengthy interviews with founders Sam Evitt and Jack Street to be seen.
In a ubiquitous online world, one might be forgiven for assuming the company is as dormant as its digital presence suggests. If it weren't for its artists, who, on the other hand, are everywhere.
Thanks to a seven-year run of success – spanning millions of album and ticket sales, multiple hit singles, BRITs, Grammys, an Oscar and a Golden Globe – Sam Smith, Disclosure and Jimmy Napes have secured their place in the history books of British pop. Meanwhile, newcomers Dave — managed by Neighbourhood — and Slowthai are at the forefront of a growing UK rap scene.
Such a level of accolades would understandably tempt some company founders to place themselves clearly by the side of those in the limelight. So why have the people behind Method kept so quiet? When we finally get them to agree to a sit-down chat, Street gives a simple, but telling, answer.
"As far as we are concerned, our job is to publicise our acts and not to talk about ourselves. But, over time as things have grown and we've [launched] different areas of the business, people fill the gaps for you and all of a sudden you start hearing a million and one different stories about how things work here, or where artists are really signed, because we don't say anything. So we thought maybe it's time to at least have some conversation, no matter how awkward we find it!"
Well, we're glad they did, because it's a pretty interesting story which we'll let Evitt and Street tell in their own words. (The lack of a Method website, by the way, is because they "never had one that looked good," says Evitt.)
---
Firstly, some clarification. Method Music encompasses a management, record and publishing company, and the label has inked an exclusive distribution deal with Universal. Smith, Disclosure and Napes are all management clients, while Slowthai is a Method Records signing (he's managed by cousin/creative director Lewis Boyce).
The latter's Mercury-nominated debut album, Nothing Great About Britain, was the first album on Method Music and hit No.9 on the UK charts at the end of May.
Dave, who hit No.1 with his debut LP, Psychodrama, in March, is developed, managed and released by Jack Foster and Benny Scarrs at Neighbourhood — a company in which Street and Evitt are partners.
Another company that's linked with Method is merchandise firm Blanks Factory, co-founded by rapper Dion Hamilton and Jonny Grant. Dion manages Fredo, who hit No.1 last year with Dave collaboration Funky Friday, as well as Tiffany Calver and Jonny Grant. Songwriter/bassist Brendan Grieve is also a management client, while the Method publishing company reps Bruno Major, Tourist and Finlay Robson.
MBUK meets Evitt and Street in their new office on a quiet corner in Hampstead. We chat about Method's founding by two cheeky upstarts at Virgin Records, who then "blagged" their way through Sam Smith's meteoric rise. They also explain the modern master plan for their company…
---
First things first — how did you meet?
Sam: We'd met at a club called Yoyo in Notting Hill through a mutual friend. We got on and then the universe sits us next to each other in Virgin Records when it was run by Shabs [Jobanputra]. This must be over 10 years ago; we worked in marketing.
That was a weird time to be at EMI, which was in a difficult situation to say the least, but we had a wicked team around us – Manish Arora, Shabs, Sarah Sherry, Olly Rice, Fay Hoyte, Glyn Aikins and Jason Ellis, who have gone on to do great things in the music industry, and we had Parlophone next door as well. We were involved in Professor Green, Emeli Sandé, Jamie T, product manager stuff, and then we started managing producer duo Craze & Hoax, who did Heaven and Next To Me with Emeli, which was our first success as managers.
Then we started managing Disclosure, an act called Alpines and Ria Ritchie. We signed [label] deals with Ria and Alpines and that gave us the money on the advances to leave [Virgin] and start our own business. We were at a point where we weren't institutionalised enough; we were kind of in Virgin but [ahead of Universal's EMI buyout] it was all weird; there were people leaving, coming and going, it was falling apart, it was like the last days of disco. But it was fun and we would never have been given that responsibility or opportunity in another label. Shabs was just like, 'Do whatever you want, go and sign and manage, go and do everything.'
We built a little management roster that was enough for us to leave; [we] lived in the same flat in Shepherd's Bush, had one laptop, one car and two Blackberries, and built off that. Alpines and Ria weren't successful under our management, but Disclosure came up kind of unexpectedly, really. It all happened very naturally and easily, which is how we now know [something is working]. That led us to Jimmy Napes – Felix Howard introduced us to him, they started writing songs together and we moved to East London.
"We were at a point where we weren't institutionalised enough; we were kind of in Virgin but [ahead of Universal's EMI buyout] it was all weird; there were people leaving, coming and going, it was falling apart, it was like the last days of disco."
Jack: We got a flat in Dalston, and one night at around 11pm Jimmy sent us an attachment with no subject or anything, just a song, which was Lay Me Down. We played it through a laptop looked across [at each other like], 'Who the fuck is this? This is incredible.' We call [Jimmy] up immediately: 'What's going on? Who is this person and how can we meet him?' He told us a story about Sam and the first thing we did was play it to Disclosure, who by this time had started to pick up a head of steam — they had a few records on the Radio 1 playlist. Tenderly was really starting to move, and they were starting to do this little live show in small clubs around England and Europe. We got the four of them [Sam Smith, Jimmy Napes and Disclosure] in a room, they wrote Latch and that was the beginning of a real upward trajectory.
We released Latch, we did a deal for Sam [at Capitol UK],  then dropped Lay Me Down and everything snowballed from there. Disclosure went on to do what they did, having amazing success around the world. Sam came so quickly after that and Jimmy at this point was writing everything with them. So every success Sam and Disclosure had, Jimmy was part of. It went on for two or three years of madness, culminating in Sam winning the Oscar. It was the greatest experience you can ever ask for, but at no point did we stop and think about it; we were just flying by the seat of our pants. We were blagging, no-one had ever told us how to do this!
At the time, we were working out of Capitol Records, [Nick Raphael and Jo Charrington] had given us a desk in there because we were working so closely on Sam, and it proved to be one of the best things we ever did; it meant we were [all] so reactive on that Sam project for the first album. Every decision was made immediately — we'd run up to [Nick and Jo] and have the conversation. They were so good to us.
Sam: We were just rolling with it as best we could through the process. It was the ultimate 'making it up as we went along'; we always had an intuition, but there was no strategy, really. I remember a mad moment of coming back from the Grammys and being on cloud nine, beyond anything I ever would have expected to happen, wheeling my wheely case through South Acton Estate, going up to my flat which was mice infested, with my flat mate smoking skunk on the sofa. Immediate leveller!
---
What lessons did you learn?
Sam: That the artist is of absolute paramount importance. The reason why we were successful was because our artists had amazing vision and dreamed really big; we were able to align ourselves with those visions and dreams and help them work. It's exactly the same thing with Slowthai for us, and Dave for the Neighbourhood guys – we are here to help facilitate their vision.
Before [Sam and Disclosure], we probably encroached onto other artists' visions, tried to project our own stuff onto them and that doesn't work in the long-term. When you have someone like Sam, Disclosure or Slowthai, we are literally there to go, 'Yeah that's a great idea, let's do that.' As you start to piece things together, you understand American radio or touring routes and then you learn from Simon Moran, Tom Schroeder, Alex Hardee, Summer Marshall, Mike Greek and Nick or Jo — people who have done it multiple times before and taken us under their wing.
"David Joseph has been so good to us, and we will never forget the way [Capitol US boss] Steve Barnett looked after us during the first [Sam] campaign."
Jack: David Joseph has been so good to us, and we will never forget the way [Capitol US boss] Steve Barnett looked after us during the first [Sam] campaign. He put so much time and effort into Sam and the project; he's incredible, that guy is so good at what he does and he was so helpful to us and supportive. It helped, massively.
As a manager, you have so much control if you want it and that is a great thing, but you can also end up thinking you control too much or you know too much. We are very aware that agents know more about live than us, promoters know more about putting on shows than us, the radio guy knows more about radio than us; it's about being aware of that, working with them, and hopefully just being a cog in the middle that makes the whole ship run smoothly.
[Beyond that, it's about] timing and working hard. We'd get up in the morning, do England, stay up until midnight speaking to the Americans and then do it all over again. If you want to break something globally you have to put the hours in, and the act has to work harder than anyone – and realise that their lives are going to be over for a few years. But if you do it and you've got the talent to back it up, that is when it works. Ninety-five percent of what we do is just hard work.
---
How has the Sam Smith experience had an impact on the way you run Method today?
Sam: The way we want to run our company is to empower people to do what they are good at and we can be the conduit for that knowledge. With this company now, a lot of people are feeding into us with amazing skill sets, and, as Jack says, our job is not to necessarily have that skill set, but to interpret it and impact it onto the campaign.
We are lucky because we landed on our feet, even from the Virgin days. People like Sarah and Manish would spend hours talking to us about stuff. We were lucky enough to work on Massive Attack; we were offered opportunities that not everyone gets offered. At the same time, we'd be going down the road to meet Universal, doing meetings with our competitor about remixing productions, writing, or acts we managed. Then we'd try to sneak back in; everyone [at Virgin] knew that we'd been out for like five hours!
"My job [at Virgin] was Marketing Assistant, I was literally there to make cups of tea, and I'd go missing for hours in the middle of the day."
Jack: A couple of weeks [into the Virgin job] we were sitting down with Jonathan Dickins talking about Jamie T remixes… I'd [previously] interned at Island for three months and saw how [that label] worked; it was great, they are amazing at what they do, but that would never have happened – we would not have had that free rein. My job [at Virgin] was Marketing Assistant, I was literally there to make cups of tea, and I'd go missing for hours in the middle of the day. Credit to all of those who saw that but didn't give a shit about it – our boss Sarah Sherry just allowed it to happen, which was amazing.
When we quit [Virgin] one week apart [from one another], we thought we were really clever. They said, 'You do realise we knew you were late every day?' We [arrived] in a different lift but obviously weren't anywhere near as subtle as we thought we were.
---
At some point you went from working in the Capitol building as a team of four, to having your own office in Soho — when did that happen?
Jack: We moved into Soho after the second Disclosure album and before Sam's second album. At the same time as getting the Soho office, we'd agreed with David Joseph to do this label, so we did a [distribution] deal with Universal and licensed our label to them. With that, we started employing people and building a team to help with management, but also the label side of things. That's when things started really growing. A rapper we managed called Dion Hamilton came to us with this idea about printing people's merchandise on this special T-shirt he'd designed; we thought it was amazing so we worked on that, they joined the building and then everything started growing from there. Then Jack and Benny started talking about this idea [for Neighbourhood].
I've known Jack since the day I was born, he was the reason I got into music in the first place. And Benny got me my internship at Island, so it came full circle. [Other] people were starting to talk to them and they were like, 'We're all friends; what if we just did this together?' For us that was the biggest no-brainer ever. So we worked out a deal that everyone was happy with and they came in too. This all happened over a two/three year period.
Sam: Personally, I would say that starting the label was the hardest thing in my memory. When I look back, that was a tough two years… from being a manager to running a label isn't a transferable skill. [Two years at Virgin] didn't really give us the full spectrum of how difficult [the wider business] is. Only now are we starting to even begin to see the little green shots of artists that have come out of that period. It was tough.
---
And you launched when the industry was transitioning from a download model to streaming…
Sam: Yeah, and since we started in music it just seems like it's been a constant state of change. It used to be Annie Mac, first play on SoundCloud, then you get all the blogs… Then [the industry launch model changed]. You stopped launching on SoundCloud, you had to launch with Spotify – so it was two years of trying to figure that out and not really fully understanding it.
Then this whole day-and-date thing [with radio] where everyone was like, 'We can't do it'; now even to think that there was a pre- order on a single is just bonkers. It changes so fast and I think it's going to continue to change; it doesn't feel like we are in any way a set template even now.
"Everyone is releasing so quickly now. The Americans in particular are releasing such a high volume of pop music, it's kind of daunting."
All we know is having to try and adapt – when we have a plan, all of a sudden you have to throw it out the window and try and think of another way of launching music.
Everyone is releasing so quickly now. The Americans in particular are releasing such a high volume of pop music, it's kind of daunting. So we are trying to adapt more to that time frame and keep singles coming, not having those big breaks and thinking, 'Oh we need to build to this big album release that's going to happen in two years' time.' It's like, No, get an album out in six months' time – how do we get to that point?
Jack: And if we can't, we are going to have to drop X amount of singles in between just to keep the momentum going because no-one is really waiting for an album, they just want to listen to what's out there and if you are not in the conversation, you are not really relevant.
---
Is your label there to facilitate early releases for management clients or is it something you'd like to grow into a standalone company in its own right?
Jack: Much more the latter. We held off on doing a label [distribution] deal for a long time because we felt it wasn't the right time — there was too much going on with Sam, Disclosure or Jimmy, and when we finally had a moment to breathe we had the conversation because we wanted to give it its best shot and we want it to be a success.
Ideally, we won't manage anything on the record label because there is too much of a conflict. We want to make the label a genuine success and something that can be a home for artists to consider alongside all the indies and all the majors – we want to be taken as seriously as everyone else. We are a long way off what the others have achieved, but we are only going into it with that as our goal.
Sam: With management we are kind of agnostic, we will do what's right for that client. What we've always wanted is the ability to do what we want. So when we meet someone, say they are already signed [to a label] but without a manager, we can manage them; or we meet someone who is managed but unpublished, we can publish them. We want the ability to have a conversation with everyone we are into and the only thing that changes between us is the contract or the structure of the relationship. With the way the market and everything is moving, opportunities arise and you need to be able to have the flexibility to adapt to those.
---
So you don't have an upstream deal with Universal…
Sam: No, that was one thing that we always wanted to avoid. There are amazing people who work within the Universal structure but we always wanted to be our own thing, we always wanted our own identity and thought that if we plugged into other labels, which may have helped us quicken our process a little bit, we would have lost our identity.
All the stuff we put out before has helped us learn a lot about what we want to do, and what we want to do now is the Slowthais and Daves and acts that everyone in the company is buzzing about. It's really important to us that we are not trying to do things that we are not necessarily good at, which is chasing the pop thing. Sam is an anomaly within our company a little bit because he embodies [pop] so readily.
"We needed to work out our own model, which is the small teams and not signing a load of things, but musically it has to be different."
Jack: We took a lot of inspiration from how Nick and Jo run [Capitol UK]; it's a small team, they only sign a few things and they do it so brilliantly. All of that is absolutely what we want to achieve, but they have a very clear vision about what they want to go for musically, they do it better that anyone, but it isn't us. We needed to work out our own model, which is the small teams and not signing a load of things, but musically it has to be different. I don't think we are about needing every act we sign to go Platinum. We have every ambition to be successful, but we've got to sign music that we actually care about and love.
It's also relevant when talking about who we hire – are we really excited about that prospect? Sometimes we would do things in a strategic way and six months later you can't really understand why you made that decision. Now we've both got to be like, We get it, we're excited by it, and everyone else is really excited by it. We've had our success with Disclosure and Sam, and hopefully with these two now [Slowthai and Dave] we can do that again.
---
Sam Smith remains one of the best-selling artists in his field worldwide. What's the next step for him?
Sam: On this new incarnation of Sam it definitely feels like he's stepped into his comfort zone, with Dancing With A Stranger [recorded with Normani, which recently hit No.1 on Billboard's Radio Songs chart] and our forthcoming singles, he's going pop, because that is who he is.
He was [always]a pop fan and now he is a pop star–and we are not going to shy away from that. There have been times when we've been trying to keep him cool or do this, that and the other, but he's cool because he's Sam, he's not cool because we're going to get a remix off of it.
 Jack: Also, he likes having fun. Obviously he has his own insecurities and sadness and he'll openly talk about that, but if you spend time with him he's the biggest joker out there, he's more fun on a night out than anyone else I've ever spent time with, and it's time for him to show that.
---
Will there be a new album from him coming later this year?
Jack: We are working on the next album and there will be more singles coming. We don't know right now for definite when the album will be released, we're just going to keep putting out music. There won't be any more gaps from him, he won't be going on a break for a while.
---
Sam Smith was one of a number artists who broke out of the UK in the mid 2010s, and became a huge star in the United States, in addition to elsewhere. Do you have any idea as to why so few British acts have broken globally in recent years?
Jack: There are so many reasons. The global nature of what is going on now makes it really hard to cut through. I think there has been some potential for some acts and they haven't followed through with it for reasons that I couldn't tell you. There are a few coming through now — Dave is showing it, Lewis Capaldi looks like he's going to do real numbers. It's always cyclical, there will be good runs and not so good runs.
Sam: I think people are busy as well, there is a lot of chatter in the world and you are not only competing with other musicians, you are competing with a whole world of noise. That is really hard to cut through, and I think increasingly real life takes precedence over buying an album. It's not been the easiest few years [economically] for a lot of people and I feel like that has had an impact on how people spend money.
I think the American [record industry] is doing a very good job at the moment and we are competing on a global scale immediately – Slowthai is competing against Kendrick Lamar! What we've lost is a lot of the 'mid-tier' stuff, but when you're good enough I think you'll still succeed.
---
So perhaps there's a growing divide between local and global…
Jack: I think that's definitely a lot to do with the emergence of rap scenes within countries. A huge part of the German local market is now rap, the same in France, and there are language barriers. The American chart is dominated by hip-hop, but globally they don't do the numbers you'd perceive based on how big they are in America because the charts have localised.
UK stuff is competing now in its own market, it's got a long way to go internationally, but [UK artists] are competing in their own territory and they are winning. I know Jack and Benny have every intention of doing everything they can with Dave in America, and only time will tell how that will work, but you can keep striving for it and there is no reason why it can't happen.
Sam: When you listen to rap, you want to hear a story you can relate to, you want to hear rappers from your area. There are some wicked rappers coming out of Birmingham, like Jaykae and Mist, who create fanbases that build into London and the country, same with [Manchester rapper] Bugzy Malone. To have such a healthy rap scene in this country is amazing and now you've got superstars in that scene, like Stormzy, Skepta and hopefully Dave, J Hus and Slowthai. I feel that we've only just started to see what that genre of music can achieve, it's starting to become a healthy, sustainable market and there is no glass ceiling on what it can do.
---
How globally ambitious are you?
Jack: Always, but we are realistic. Having an act that is just successful in England is great, but it's so limiting. Sam breaking in every territory to the point where we did one million tickets around the world on the last tour; that's part of the thrill of what we do and we want to try and achieve that with every act we work with. Disclosure can tour in most places around the world and do decent tickets, too. The ambition is the same every single time.
---
How important is independence to you?
Jack: I think it's overly valued; it's very important in terms of us as a company but this whole 'not signing to a major label' debate I feel is over-emphasised. There is a big value to major labels and major companies; I don't feel like our label could work without having the infrastructure [that comes with] being able to distribute internationally with Universal.
The reality is that very few acts are broken globally as independents. You do come across people who have such a negative attitude towards major labels and think they don't need them, and I feel like there have been a lot of times recently that have proved you do need them, or that [a major's involvement] would have helped [a campaign].
"Becoming part of the Universal machine with Sam benefited us hugely. With Latch, they were plugging at radio for 18 months or something and then it was a hit however long after we released it. that wouldn't have happened if it wasn't for [the label team]."
Sam: In order to break globally and have global ambitions you need a global infrastructure. I think independence is great to build up a head of steam, to have your own identity and be your own boss, but [then you need to] expand on that. That doesn't have to encroach on what you've already done; if you've picked the right team it should only amplify it. I think [signing major label deals/partnerships] is why some acts are going to go global and be around for a long time and why other acts can stagnate.
We wouldn't have broken Sam anywhere near what we did if we didn't have Nick, Jo and Steve and the international [Universal] team. When it kicked off, Universal turned the lights on and knew what to do, and we didn't. Becoming part of the Universal machine with Sam benefited us hugely. With Latch, they were plugging at radio for 18 months or something and then it was a hit however long after we released it. That wouldn't have happened if it wasn't for [the label team].
There's nothing to be scared of and you can get good deals now. If you've got enough heat and a good lawyer – and there are plenty about – you can get a good record deal. You can get a deal today that would have made our eyes water a few years ago! Some of the deals people are getting at the moment are incredible.
---
Dave hit No.1 with his debut in March — what's special about him?
Sam: That record stands up as an important piece of music for this country; if you come back to it in 20/30 years time you'll get a real understanding of what life was like right now. The pictures he paints, the way that he has weaved that whole record together… I learn so much about him as a person, but also about what it means to be 20 years old coming from London and being British at this time. It's a confusing time and it's a difficult time and I haven't heard that articulated anywhere near as well as this record does. He's an artist that's not going to go anywhere, he really is something special. Dave and the Neighbourhood guys have done a truly incredible job.
---
And what is it about Slowthai that made you want to get involved?
Sam: Guy from Disclosure sent me Jiggle two years ago and he was like, 'This guy is sick.' It definitely got my attention but I forgot about it, plain and simple. Then I got sent T n Biscuits [a while later] and I was like, this guy is really exciting and really good, he just sounded fresh and different.
We had a meeting, it was me, Dion, Lewis and Thai, sat together for a couple of hours, and in that space of the time we'd agreed a deal, which was the first time we met them. We all got on incredibly well, it all felt very natural and we just wanted to help amplify what they were doing and building.
They had very clear ambitions for what they wanted to achieve, how they wanted it to look and sound, and we felt that we could add something to it to help guide them a little bit.
We did the deal, exactly as we said we would, they stuck to their word we stuck to ours, then got to work and in the space of 18 months we released a lot of music videos and music; it's been fun. Having him and Lewis come in to the office, they injected a lot of energy that wasn't necessarily there before.
---
Tell us about Slowthai's album and your ambitions for him.
Sam: Nothing Great About Britain is incredible social commentary woven in with his story – and his story is really fascinating. If you spend any time with him, he's a very open guy and you start to really want him to succeed; he draws you into his world, he tells you about this stuff he's been through; he's had a pretty mad life.
He's poured his heart out in this record, but he's also quite political, as is Dave. They are both giving that social commentary; they're also not afraid to get into the debate that surrounds politics, social inequality or anything. They are more than capable of stepping into the wider debate, which I think is really exciting to be around, because it's great to have young people who are engaging in all of those things and have something to say. Hopefully that generation is going to provide a few more solutions than we have at the moment.
With Thai our ambition is to keep releasing music and do the best we can. We will put the album out and just keep it going and going, and hopefully he will be recognised as a big voice in this country. I think he's going to be an influential person on people who want to make music. When you are 15/16 and hear Thai, he's the kind of guy who makes you want to go and make stuff of your own.
---

A specialist in intelligent treasury, payments and foreign exchange, Centtrip Music works with over 450 global artists helping them and their crew maximise their income and reduce touring costs with its award-winning multi-currency card and live foreign exchange rates. Centtrip Music also offers record labels, promoters, collection societies and publishers a more cost-effective way to send payments across the globe.Music Business Worldwide