It's been more than four years since Warner Music Group agreed to hand over $200m+ in recorded music assets to the independent community as a condition of its buyout of Parlophone Label Group. And the end of the process is now, finally, in sight.
MBW has been speaking to multiple sources from the independent community over the past few weeks, who have noticed a distinct pick-up in the number of copyrights being sold to indies by WMG.
The consensus, we're told, is that the entire Merlin/IMPALA-officiated process will be complete by the end of 2017, with an optimistic deadline penciled in for the end of Q3.
Big deals reached of late include the classic United Artists catalogue of The Buzzcocks being sold to Domino – which has also picked up albums by Hot Chip originally released on EMI/Parlophone.
In addition, MBW hears Epitaph has got its hands on the early Asylum/Warner catalogue of Tom Waits – including his first two classic LPs, Closing Time and The Heart Of Saturday Night (pictured).
We're told that all artists are being consulted before their catalogues are transferred.
---

The Waits and Hot Chip deals are symptomatic of something Warner and IMPALA/Merlin have striven to achieve throughout the divestment process: 'reuniting' artist catalogues with their modern day label homes.
(Waits has released his albums on Epitaph's ANTI since the late '90s; Hot Chip's last two LPs have been issued on Domino.)
Warner sold Radiohead's early catalogue to Beggars/XL last year, where the band have released music since 2007's In Rainbows.
Other recent Warner deals we've heard about include local repertoire being picked up across Europe by the likes of Because Music (France) and Cosmos Music (Nordics), while London-based Cherry Red has bought recordings from Curved Air, Kim Wilde, Howard Jones and more.
There's also a big one waiting in the wings: MBW understands that a significant chunk of the London Records pop catalogue is currently up for grabs. Recordings by the likes of All Saints are understood to be for sale, but the London brand name is not available.
And one more: someone recently tipped us that Neil Finn's Try Whistling This album is now credited as (c) Lester Records Ltd on Spotify.
Lester Records is Finn's own company, and the LP – the Crowded House man's solo debut album – was originally released on Parlophone Records in 1998.
---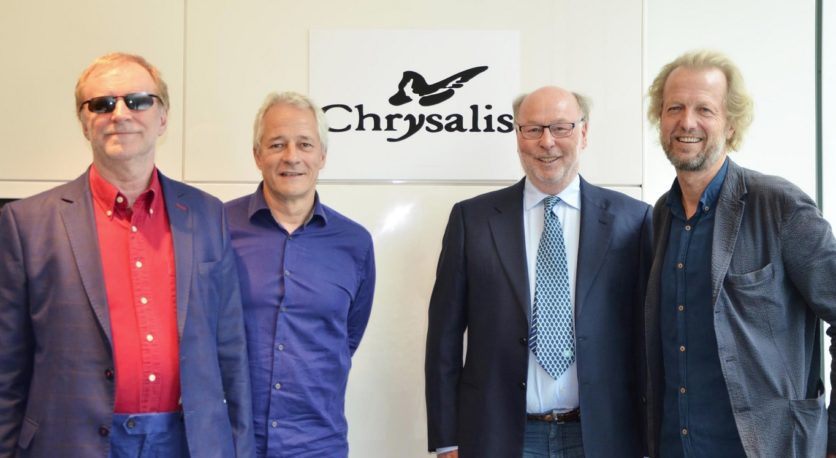 These divestments add to other deals over the past 18 months, including:
In 2015, MBW discovered that over 140 businesses had bid on more than 11,000 assets as part of Warner's divestment process – something which led the the major to note internally that "effectively we were 50 times oversubscribed".Music Business Worldwide