Anyone can now sign a deal with Warner Music Group. Sort of.
MBW can reveal that Warner has secretly launched its own digital distribution platform for self-releasing artists – rivalling the likes of Tunecore, CD Baby, Ditto, Distrokid and Universal's Spinnup.
Level Music (spotted by a keen-eyed MBW reader and sent to us this week) launched in beta earlier this year.
It's live online now, and promises artists the chance to 'release your music everywhere for free'.
The aggregation platform offers acts the ability to upload tracks to Spotify, Apple Music, iTunes, Amazon Music, Google Play, TIDAL, Pandora, Deezer and Napster without any upfront charges.
According to the Level site: "We believe in building a product that gives lasting value to artists. Therefore during this beta period, Level is free of charge as we gather feedback to build a platform that best serves our artist community. We will keep you updated on any changes to the free beta, future product offerings and features well in advance."
---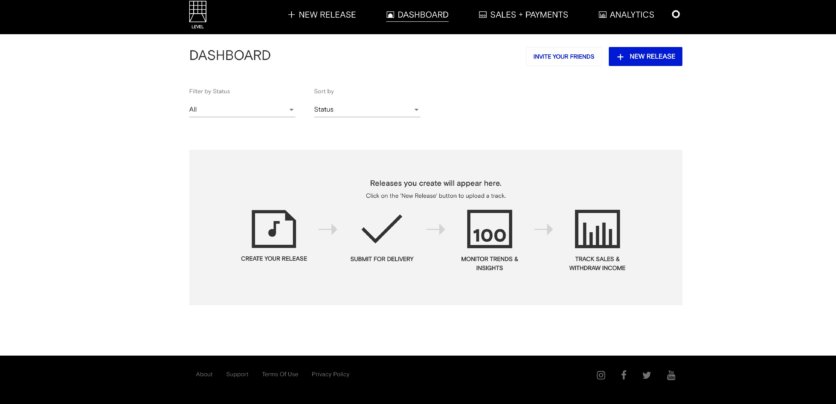 Warner's decision to offer costless uploads is in contrast to the likes of Spinnup and Tunecore, which charge artists an annual fee on a subscription basis, or CD Baby, which charges artists for each uploaded single or album.
However, Level Music does appear to reserve the right to charge its artists a commission based on their digital income.
MBW managed to sign up as a beta artist earlier and downloaded the mandatory contract presented to us.
Level Music tells artists they are entitled to 100% of net receipts from their music – minus an 8% commission fee retained by the platform (in addition to taxes etc.).
Oh, and it's important to say: Level Music is not overtly owned by Warner Music Group, but the link between the two parties is pretty cast-iron.
According to the legal terms and conditions on the site, Level Music is owned by a UK company called Radar Scope Ltd.
MBW checked Companies House to see who's behind Radar Scope… and its directors are all senior Warner US and UK executives.
---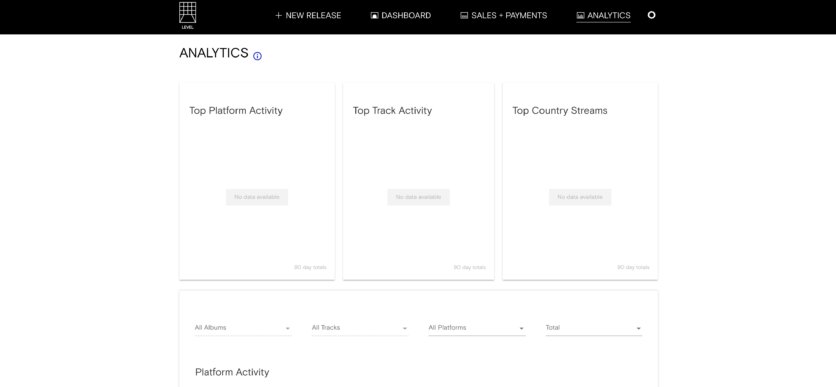 So, why is Warner getting into the self-releasing artist sector?
A good guess would be for A&R advantage: by attracting independent artists to its platform at the start of their career, the major gets privileged access to data it can then use to monitor an act's online popularity.
Should there be a subsequent spike in plays or social media activity, a Warner label (or WMG's full-service distribution arm, ADA) might then approach said artist with the offer of a more traditional global record deal.
The odds of this happening with much regularity seem slim. In November 2016, Universal announced that its own unsigned artist aggregator, Spinnup, was hosting music from over 100,000 artists.
In the same press release, the company noted that 29 Spinnup artists to date had gone on to be signed by Universal Music labels.
According to these numbers, then, just 0.029% of Spinnup's 100,000 acts had been upstreamed into the full-service Universal system.
That said, if just one or two of those 29 artists then went on to become a multi-platinum artist, Universal could argue the investment was worth it.
Warner now appears to be playing the same long-odds game.
---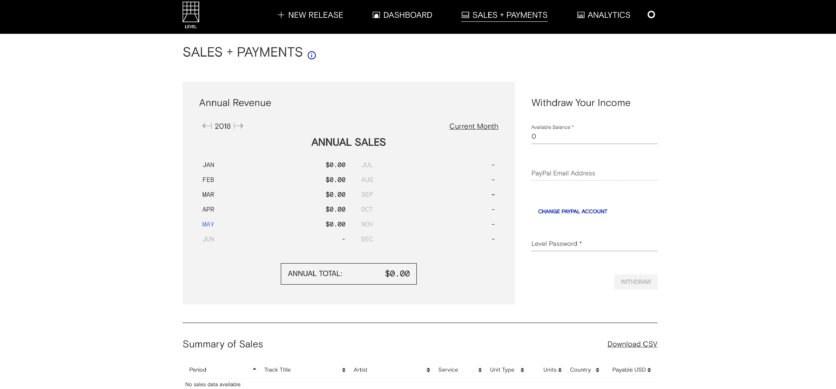 A spokesperson for Warner officially declined to comment on Level Music when contacted by MBW, but a source close to the project told us: "Level is currently in beta so nothing is set in stone, and we are experimenting with different functionalities and features."
The fact that WMG has so far done zero PR/marketing around the launch suggests that it is somewhat dipping its toe in the water.
Rumours have swirled for some time that Warner might acquire a leading player in the online aggregation space, but to date these whispers have proven fruitless.
Because of the fact that Level remains in beta, we can expect that its model could change in future – including the pricing setup and the commission percentage agreed with artists.
MBW understands that Level is being headed up by Thanh Nguyen, who on Linkedin has the title of VP, Brand and Experience, WMG. He was previously at photo app VSCO and before that in digital at Atlantic Records.
We heard rumblings of Warner launching its own aggregation service a while back.
When we put that rumour to ADA President Eliah Seton in a recent interview, he said: "Warner wants to be an amazing home for labels and artists at every stage of their development."Music Business Worldwide