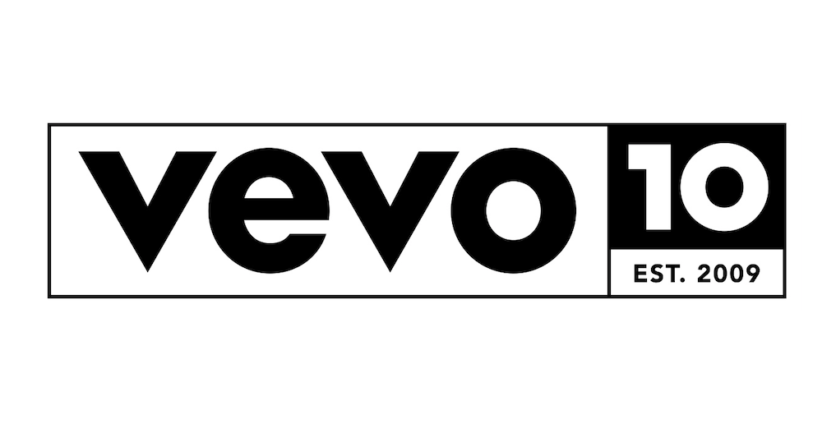 Last night (October 16), Vevo celebrated its 10th anniversary at a party in New York attended by hundreds of senior execs from across the industry, with performances by Ellie Goulding and The Chainsmokers.
MBW is joining in the celebrations with a series of features marking the company's landmark birthday. We kick off with a look at the 10 most watched videos on the platform since day one.
You can watch them all below – along with comments from 10 Vevo employees on what makes them all so special (and popular).
The Top 10 is a global chart, with Luis Fonsi's Despacito at number one. In the US and the UK, Mark Ronson's Up Town Funk featuring Bruno Mars topped both lists.
---
1. Lusi Fonsi, Despacito ft. Daddy Yankee – 6.46bn
---
"Videos like Despacito truly come once in a lifetime. Adored by billions, this video is the definition of a global phenomenon. Luis Fonsi and Daddy Yankee successfully broke genre barriers to show the power of a music video which instantly connected with fans as much as the song itself did. In only two years, it has trumped all other videos and smashed global view counts, bringing Latin music to the masses and cementing itself as a worldwide hit." JP Evangelista, SVP Content, Programming & Marketing
---
2. Mark Ronson, Uptown Funk ft. Bruno Mars – 3.67bn
---
"Leave it to a Hawaiian-bred pop singer and a British DJ to create one of the most iconic park jams to never come out of Harlem, NY. Released towards the end of 2014, the video and track for Uptown Funk made most of 2015 feel like 1975 with its crisp choreography and soulful swagger. Not since Prince partied like it was the end of the century did a jam like this resonate so much with so many." Justin Prager, Senior Director, Music Programming
---
3. Justin Bieber, Sorry (PURPOSE: The Movement) – 3.19bn
---
"The dance moves and the outfits – even without Justin, there's no forgetting this video. The first of the visuals Justin released as part of the Parris Goebel-directed visual album that accompanied Purpose, this proved to be the biggest and is still one of the most memorable videos of the pop superstar's career." Jordan Glickson, VP, Music & Talent
---
4. Maroon 5, Sugar ¬– 3.04bn
---
"I mean, who isn't part and partial to gate-crashing a wedding…or several. The sheer number of people who have watched and loved this video proves we all need a little sweetness in all our lives. Cheers to you, gents!" Gabi Corbett, Music & Talent Manager, Vevo UK
---
5. Katy Perry, Roar – 2.92bn
---
"2013 was a year of landmark music videos… but none have stood the test of time in the same way as Katy Perry's Roar. It's quintessentially Katy – larger than life, vibrant, humorous – but as her biggest video ever, it's achieved true icon status. She is one of the most prolific video artists ever, and her transformation in this video to queen of the jungle will forever be cemented as one of the biggest moments in Vevo's history." David McTiernan, Senior Director, Artist & Label Relations
---
6. OneRepublic, Counting Stars – 2.84bn
---
"There's no question OneRepublic's Counting Stars was a worldwide hit when it came out in 2013. The song is clearly an earworm. The mysterious church congregation, the random alligator and intense performance from the band keep people coming back to watch the video over and over again." Annie Shapiro, Director, Talent Booking
---
7. Taylor Swift, Shake It Off – 2.83bn
---
"The first video from the 1989 album announced that Taylor Swift was done taking people's guff. The music that fuelled her amazing career ascent had been put under a microscope, and as she veered towards adulthood, she did what all grown-ups must: believed in herself. From ballerinas to cheerleaders to twerkers, the Mark Romanek-directed Shake It Off video offers a flurry of dance scenes that surround awkwardness with self-assurance, delivering a dagger to Swift's enemies without veiling the smile on her face: 'Hey haters, here's who I am, see you at the top of the charts!' Swifties around the world applauded and enjoyed. After five years, Shake It Off is closing in on three billion views." Jim Macnie, Senior Director, Editorial
---
8. Enrique Iglesias, Bailando ft. Descemer Bueno, Gente De Zona (Español) – 2.77bn
---
"Enrique Iglesias is the king of mixing cultures and adding Latin flair to pop culture, including this massive Spanish version of Bailando ft. Descemer Bueno and Gente de Zona. Watching this video again reminds me that there were so many videos and songs that laid the groundwork for Despacito to make the impact that it did. The dancing, the costumes, the summertime fun feeling, the catchy chorus – add in (European) football and there's no question why this video was on everyone's repeat radar." Parul Chokshi, Senior Director Talent Booking
---
9. Katy Perry, Dark Horse ft. Juicy J – 2.65bn
---
"In this ancient Egyptian world, it's not easy to win Katy Patra's heart! The incredible costumes and spectacular sceneries make this video an instant classic. Dark Horse also became the first music video by a female artist to surpass 1 billion views on Vevo in June 2015, second only to Justin Bieber's Baby." Cristina Bedon, Head of C&P Strategy & Marketing, Europe
---
10. Adele, Hello – 2.57bn
---
"The eagerly anticipated Hello video by Adele was a monumental success. In 2016, it smashed the Vevo world record for most viewed video in 24 hours, reaching 27.7 Million views. This iconic video was a true statement and one that cemented Adele at the forefront of music, globally." Carl Young, Head of Music & Talent, Europe
---
Music Business Worldwide