MBW's ongoing partnership with the fantastic Did Ya Know? podcast continues, with pod co-founder Adrian Sykes talking to David Miller about his incredible career, how and why he now lives and works in the States, and the problems with the UK industry…
---
Growing up, David Miller never really believed he would make it as a leading music industry executive in the UK. And, in a sense, he was right.
Importantly, though, he made that decision for himself – and conquered the US instead. It's the equivalent of skipping the trial for QPR but then playing centre-mid for Barcelona.
After establishing himself through renowned club nights, most famously at the Kensington Roof Gardens, and then in tour management (for the likes of Jay-Z, Usher, Biggie Smalls and more) he moved into the recorded music business via BMG.
He enjoyed considerable success, but it was undercut by a sense of frustration. He says: "It was great, because it was hip-hop, it was culture, and it was positive for the most part, but it was also, you know, the same old UK, unfortunately, trying to hold that culture back."
America was calling. Specifically, Mariah Carey was calling, offering Miller a key role as part of her New York-based global team. He moved across and has never returned.
After spending two years with Carey, helping to kick-start the second act of her career after a notorious low point, he joined Def Jam, where he became Senior Director, International Marketing & Artist Development. From there he joined Atlantic Records, where he stayed until 2015.
He now runs his own management and consultancy company, SevenGrand, and is also working with Roc Nation, having been asked to up the company's live game by founder, Jay-Z, who Miller has known for around two decades. "I've got a niche and I love it," he says.
His story, and the level of his success across the years, however, are not niche. They are both, in fact, epic and significant.
---
You've spoken before about the admiration you had as a young man trying to break through for executives such as Andre Harrell, Puffy, Brett Wright, who are all, of course, American. Was there no one over here inspiring you at that time? 
There were maybe a couple, but the problem was that everybody kind of kept everybody else at arm's length; there was no unity in our community. And there were a few acts around that time who could have been really successful, but I don't think the people around them took advantage of the opportunities in the right way. 
We just weren't united, and we just weren't exposed enough to the frontline business and the sort of frontline marketing and promotion that was required. It wasn't opened up to our community in a way that we understood. A lot of people thought you just make a record, you look good and you become successful. But as you and I know, there was and is a lot of politics that go with this business: scratching the right people's backs, knowing how to hold your own in meetings, understanding strategy and development – things that most people in our community weren't exposed to, in that way, most of the time.
So I didn't have any patience for it. And the Americans that I met embraced me immediately. It was like, 'You're the guy, come and do this for us.'
---
It's interesting, because there would have been some Black British execs making their way at that time, who I'm sure you'd
have known, but they obviously never had the same effect on you as their American counterparts…
Because they never reached out Adrian! You were the only one…  they didn't care about anybody else, they only cared about themselves.
---
When did you decide you wanted to get even more inside the heart of the business?
Well, it's funny, because, if you remember, Usher was getting big, there was Sisqó, Dru Hill; these guys were basically becoming the pop music of the day.
But for me, having had all these accounts with nearly every single label, my opportunities to make money actually became less and less, because all the mainstream companies suddenly wanted to work with all the Black artists that I'd built my business on, because they were now mainstream. 
At the same time, Ged Doherty and Mervyn Lyn asked me if I would come in and be a Product Manager at BMG. And I was like, Yeah, course, I can do that. Again, just being brave and super-confident – but actually having no idea what it was like to work within a record company. 
So, I went in, and there's Simon Cowell sitting opposite me, and all these executives who all knew what they were doing.
It was a fantastic experience in one way, but after a couple of years, as my profile started to grow, it became difficult in another way, because there were white executives in the company who didn't like the fact I was getting pats on the back, that I was controlling the narrative and the budget and doing really, really well. 
The promotions people, the radio and TV people, they thought that they were the bee's knees, they were trying to tell me what to do. But Ged Doherty, let me tell you, that man had my back. And we did so much incredible work with Alicia Keys and Pink and Luther Vandross and Usher, who was the jewel in the crown, the whole Bad Boy roster, Busta Rhymes.
---
And then your next move is something I always admired, because it was a real leap…
You've got to believe in yourself, right? I was also very fortunate in that I'd struck up good relationships over a period of time, and a close friend of mine, Michael Richardson, became Mariah Carey's security guy. But his ambition was to become more than that. And he did, he became her tour manager, and then her co-manager on and off for the last 20-odd years. And he's still with her.
Anyway, Michael and her team asked me to do an event for them. We did an event for Mariah Carey in Hackney, if you can believe that. And she loved it. We all got on, we all talked, laughed and joked.
But then she had a disastrous album, Glitter [2001], and because of that she got rid of a bunch of people – it wasn't the finest moment of her career.
---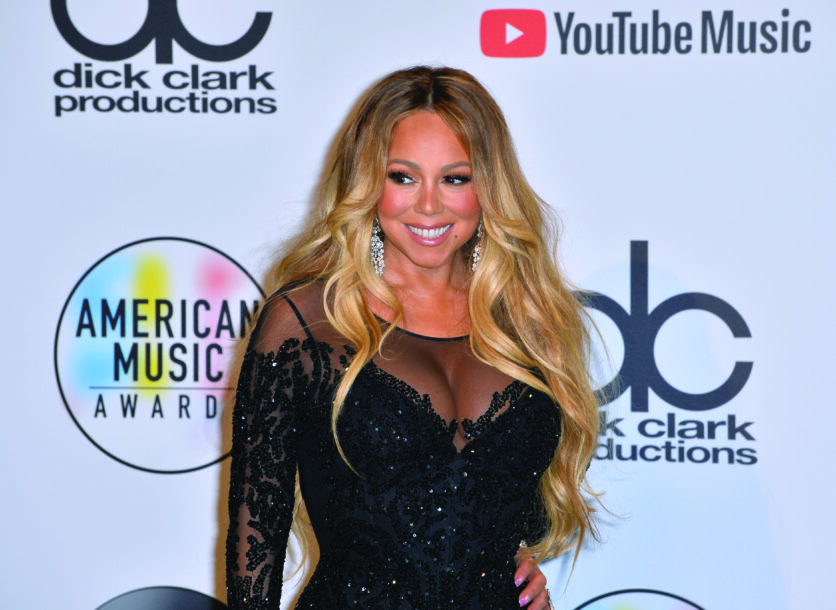 ---
She brought in new people, and I was one of them. I assumed the role of tour manager and international marketing exec. There was a small team of us that oversaw everything, it was crazy. I worked with her for two years. I was living in Manhattan and I was travelling around the world with the biggest-selling female artists of all time; it was incredible.
I think my experiences in the past set me up for that, working with Mushroom, with MCA, with BMG, Simon Cowell, Ged Doherty, being around all these people kind of helped me keep my feet on the floor when I walked into this amazing bubble.
And it was a successful run. She put out an album called Charmbracelet [2002], which kind of resurrected her. It was a good album, which set her up for the next one [The Emancipation of Mimi, 2005], which was incredible.
But by that time, I had two small girls who'd moved to the States and I needed to be at home more, because we were on a plane every three or four weeks.
And then Kevin Liles, Lyor Cohen and Julie Greenwald found out I was in America, because they tried to sign Mariah at one point.
I'd worked with them as a consultant in the late 1990s and they were like, 'Hey, we need you to come work for us.' That was Def Jam, and that's what I did. I became an international marketing exec and ended up Head of Urban Global Marketing and Artist Development. That was the breakout moment of my career. 
---
Has there ever been a moment in your career when you've been daunted by an opportunity, or wondered if you'd bitten off more than you can chew?
You wouldn't be human if you didn't. I remember a time when I was hired by Christian Tattersfield and Nick Raphael at Northwestside, who had the foresight to recognise how great Jay-Z could be.
We were staying at The Landmark and I remember being downstairs by the car at 9:45 and thinking, you know what, I've got a bit of time, they're never going to come down dead on 10, so I headed back to my room to do something or get something.
At 10:05, I walked back downstairs and Jay-Z was standing by the car. He gave me a look, like, 'Yo, I thought we were leaving at 10 o'clock, you know what I'm saying; I'm a different guy.'
I remember Ty-Ty, who was his best mate, pulling me to one side later on and saying, 'Just so you know, Jay's never late; don't treat him like no other rapper.' He gave me the speech. And then our relationship has grown from there. But that was definitely a moment.
---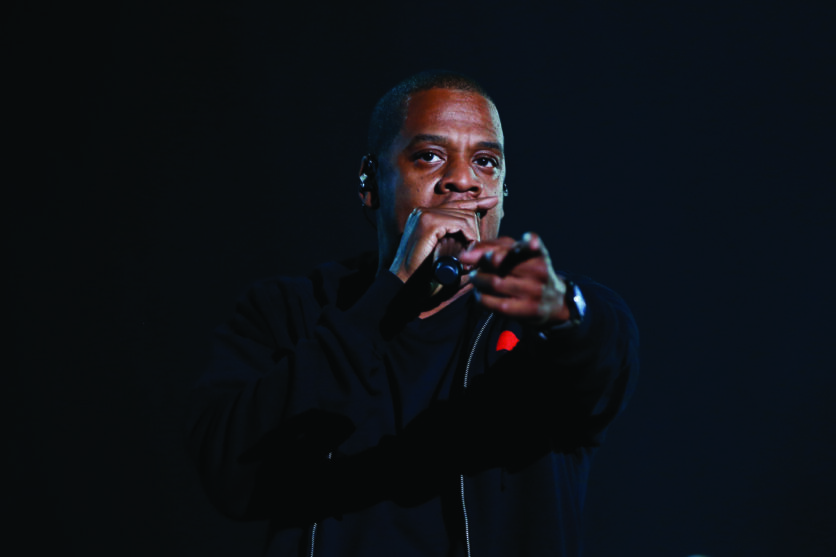 ---
Another was when I was on a private plane, with Puffy and Snoop. They're drinking Champagne, whooping it up, playing music. And I remember thinking, I don't think I can even describe to people what this feeling is, I don't even want to tell people, because they might not believe me. You know, there's lots of moments. 
Will Smith's manager, Benny Medina, oh, my God [laughs]. He was managing Puffy for a while and we were doing an event. He flew in late and we sent a car to pick him up.
He turned up and he said to me, 'David, good to meet you, I've heard a lot about you.' Then he pulled me to one side and said, 'I notice you sent me a Mercedes 350 Saloon to pick me up from the airport. I'm not like a lot of other Americans, I know the difference between a Mercedes 500 and a 350. Don't ever do that again, otherwise, you'll be out of work.'
So yeah, there are little moments where you do doubt yourself. You panic, you worry, you think about going back to where you started. Are you going to blow your momentum? Are you going to lose this opportunity? Are you going to damage your brand? Because we're not entitled Adrian, we have to work for every cent we make. And so if there's a little wobble in the proceedings, it makes us very nervous.
---
Do you think you'd have had the level of success you've had if you had remained in the UK?
Is that a trick question [laughs]? No, absolutely not. In America, people want to succeed collectively. Everybody knows that they can't achieve greatness on their own, it's part of their culture – hard work and collective effort.
If someone needs something, or wants to move a project forward, or create something, the first thing they do is reach out to all the best people that they can find to help them achieve their goal, and they become a team. 
The people in the UK that we grew up with did not connect and work together. If you're not being supported by your own people, why would any other race or community reach out to support you when they can support their own? They're all backing themselves, their cousins, their best mate's sons, their brothers, the people they went to university with. Why would they reach out of their comfort zone to help someone else? Unless they'd formed a relationship with them, and even if they do, that's just a one-off. 
"They're all backing their best mate's son and the people they went to university with."
We all know three or four people back then who had jobs and did really well. But that doesn't help the community, or us as a movement, or the culture. So, no, it was never going to happen. And by the way, here we are in 2023; can you name me an international Black superstar from the UK?
The word 'superstar' is synonymous with America. Why? Because they've achieved global domination and I've been very, very fortunate to be part of teams and labels that broke Kanye, that broke Rihanna, that broke Ne-Yo, that broke Flo Rida, that broke Usher, that broke Bruno Mars, and on and on and on. If you're part of breaking seven or eight global superstar artists in 15 years working for labels, that's pretty good odds.
---
Are [you] saying we don't have the acts, or we don't have the people to drive and achieve that success for the acts?
Adrian, my brother, we definitely have the acts. The talent is everywhere in the UK, but you need to be united.
You can't employ your mate who lives at the end of the street who didn't even finish high school as your manager, just because you feel comfortable and you want to keep control within your network. That's not how it works, that's not how life works, that's not how development works and that's definitely not how you achieve global success. 
The second thing is, the UK media and infrastructure does not have the appetite or the ambition to support Black talent. They don't have it. 
You've got to sit down with an artist and you've got to explain what global domination is. You've got to explain the difference between having a hit on 1Xtra and having a hit on Radio 1. And then on the Capital network. And then in Scotland and Ireland, and then across Europe, how to work your way through France and Germany, the two major markets, and then get to Italy and Spain later on. 
And once you've achieved that, let's wait till the second album, maybe the third album, when you've created some consistency and bred some confidence within your label and your distributor, and some income, some royalties, then let's start to think about how we're going to dominate the biggest market in the world, the one after which everyone can retire, which is the US. Those are the conversations that don't happen.
You can do it with Dua Lipa, you can do it with Adele, you can do it with Ed Sheeran, you can attempt to do it with Oasis and a bunch of other acts. But I don't see it happening with the Black acts.
---
Do you think that is due to a lack of ambition? Or a lack of knowledge?
It's neither; it's institutional racism.
---
Let's get into that – but what was interesting was your comment about artists that are managed by their friends who don't have the necessary knowledge. Surely, if that is the case, is there something to be said for levelling up those people, and giving them an opportunity?
I'm talking from experience here. Ne-Yo, walks in; he's a talented writer, been signed to the label for a couple of years, but no one's done anything with him. 
His manager is aggressive, he's ambitious. I sit him down, with Ne-Yo, and I explain what's out there for them, how I can help him and how the label can work together with him to make them even richer than they are. 
Now, not every artist responds to that conversation. But I just named you seven or so acts that I worked with for 15 years. If we get a ratio of one every two years that achieves global domination, we're successful, aren't we?
You and I have been in the UK business 25 years, maybe longer, there hasn't been one. There's been potential. But there needs to be an appetite, there needs to be someone in place that can speak to the culture, that can help develop the culture, that can organise the budgets, strategize the development and create global success.
But they don't do that. They sign 100 acts who have mates as their managers, they have one hit from each act and do a couple of hundred million streams. And then they say thank you very much, let's move on to the next one. There's no cultivation, there's no development, there's no conversation, there's no commitment, none, zero. And I know the difference.
---
What advice would you give to those young Black entrepreneurs, here in the UK that are starting out on the journey and want to make a difference and want to ensure that their acts have longevity and are able to break in different territories? 
If I want to dress up and look right at an important event, where image is important, I go to a stylist. If I need my teeth done, I go to a dentist. I go to the places where people have expertise and knowledge and have been doing this for a long, long time.
Because I believe, and I know you think the same way Adrian, that if someone has the level of creative gifts that some of the artists that we've come across have, that needs to be nurtured and developed by the right people in the right way. And it's sacrilege when it doesn't happen.
So, no one's saying that a new artist shouldn't have his pal by his side. But the two of them have got to make a decision: okay, we can keep an eye on the books and the money, and I feel comfortable with you around, but we also need to go and talk to Adrian Sykes; we need to talk to David Miller; we need to talk to Danny D. 
"An incredible artist needs to be handled with care and attention. And that's not happening."
We need to talk to people with career experience, who have made money, who are not thieves, who have a good reputation, who know people and can advise us, help us learn and build a career, to make sure we sign the right contract and we start off in the right way.
Align yourself with people who know what they're doing and who can be the intermediary between yourselves and the monster that is the music industry. Because it is a monster, a monster that's going to chew you up and spit you out.
Being an incredible artist with a unique talent is not something to be sniffed at, it needs to be handled with care and attention. And that's not happening.
---
What does the UK industry look like to you now, in comparison to when you first left it for the States?
It hasn't changed, not a jot. There's still no Black superstar. Until there is a Black British superstar that everyone in the building gets behind, in the same way that they've done with Ed Sheeran, Adele, Dua Lipa, then there is no change. 
I see the way Polydor are developing Holly Humberstone, for instance. It's a slow-burn commitment. She performed that BRITs, when most people haven't heard of her. Polydor can see the talent, I can see the talent. I'm not knocking it. But it's talent that they can relate to, and that the English public can relate to. And most of the English public doesn't look like you and I, right?
So, why wouldn't you put people in place that look like you and I to help develop the amazing amount of talent that's in the country, to help you make money and build the reputation of
your brand? 
It's all there for you. But no, they just sign them all, give them a single or two-single deal, take the revenue and keep it moving. Because they know there's another 50 going to come through the door tomorrow. And they'll do the same with them. They have no intention of developing any of these acts, no intention.
---
Tell us more about what you're currently doing.
When I was at Atlantic, in around 2012, I was approached by Blueprint Management, who at the time, were managing Drake, Kanye, Nicki Minaj, Jill Scott, The Roots, Lil Wayne and a bunch of others. They wanted me to come and work for them and oversee international market development.
My contract was nearly up, so I told my bosses I was going to leave. They said no, we've got this kid Bruno Mars, we've got to finish off this project, it's very important to the company. So I said okay. 
They made me feel wanted, money, blah, blah, blah, and then they gave me the flexibility in my contract to start my own management company, which is what I wanted my next phase to be.
At the end of the next contract, I said, 'Listen, I can't stay, I've really got to maximise my potential and get out.' So I left. 
And what I did, to make sure that I was protected, was I created two companies. One was SevenGrand Management, for the artists, and one was SevenGrand Entertainment, through which I offer services to labels to consult on global projects. And that's what I've been doing ever since. 
I did some work for Kevin Liles over at 300, working with Megan Thee Stallion, Migos, Famous Dex. I worked with a bunch of acts over at Empire as a consultant; I've rolled through it.
And then in 2019 Jay-Z came back to me and I started consulting for Roc Nation, who have got an abundance of incredible acts. And then we all know what happened two months after that. We've only just recovered: festivals started last summer, budgets are back in place, 2023, boom, we're off. 
I manage a couple of artists, a couple of songwriters and producers, I consult for a few labels. That's been my journey.
You ever coming back to the UK?
No, no, no, no. If I came back to the UK, it would be because Jason Iley, David Joseph or Tony Harlow said, 'Listen, we need to take advantage of what's happening in the community. We need you to be MD of this, we're going to pay you this much money, we're going to take care of you, we're going to treat you like we've treated every other mainstream executive, because we think you can do a great job.' 
And then I would maybe consider it. Because I really do believe that Black artists in the UK need expertise, they need an outlet, and they haven't got it.
---
How would you like to see the music industry progress here in the next five to 10 years?
I want them to do exactly what I just said, to employ people of colour and put them in positions of power, strength and influence, right alongside their white counterparts. We're not taking their place, we're working together. Because I think we've proved ourselves, when we were given the opportunity, that we can really be effective. 
Now, I've seen the twins [Alec and Alex Boateng] become the MDs of 0207 Def Jam, which is great. I've seen Riki [Bleau] and Glynn [Aikins] get a label deal at Sony [for Since '93], which is great [Aikins has subsequently been named co-President of RCA UK]. I've seen Austin [Daboh] take the EVP job at Atlantic, great. Trenton [Harrison-Lewis] being given a senior role at ADA, fantastic. 
But nowhere near enough; nowhere near enough. Because they need more expertise, they need more experience, they need more wrapped around them. They're the right people, don't get me wrong, but they need more. 
I can't tell you how many conversations I've had with the twins, trying to teach them, trying to show them. And they've been open-hearted and open-minded enough to come to me for advice. I'm trying to help them. They need that, you can't be dropped in a situation and not be surrounded by the right support.
---
What's your ultimate message to UK Black execs?
We've got to become more united as a community. You can't do it on your own. Being given a job in a record company is great, but you ain't gonna have success unless you've got the whole building behind you. Now, look around the building and let me know what the
ratio is.
I'll tell you a funny story. I was working on Busta Rhymes' project, Pass The Courvoisier. The video had Mo'Nique in it, she was on fire back then. There's a skit in the middle of the video, and at one point Mo'Nique stamps on Busta Rhymes' toe.
One of the promo execs sat in a meeting and said, 'Yeah, MTV won't play it because they'll see that as a violent act.' To which my response was, 'Hold on a minute, did I not just see a Westlife video where they were fighting in church?' And the room went quiet. Simon Cowell was in that room, and he started laughing, saying, 'Yes, absolutely David, you're right.' 
And let me tell you, Simon Cowell is not only an incredible executive who knows his lane, who wants to make money and be successful with what he knows, he is also a brilliant guy and he is a truth-teller. He doesn't play that politics game.
He was in the building for three years. I worked with him extensively, I learned a lot from him. And he was the one that spoke up and said, 'You're absolutely right to make that comparison.' And remember, Westlife was his act. 
That promotions exec held that against me, didn't like me, didn't like the fact that I was supporting Black culture, and that I would ask why a record wasn't
being played. 
I could tell you loads of stories, crazy stories, about Usher along those lines, but we won in the end. Because even though some people didn't believe in Usher, within a couple of years, he became one of the biggest stars in the world. 
So it is possible. We just have to believe. And we have to work together and support each other.
---

This interview is taken from a brilliant podcast series, Did Ya Know?, which tells the often unheard stories of key figures in the British music industry, focusing initially on pioneering executives of colour. The team behind the pod includes Stellar Songs co-founder Danny D and Decisive Management co-founder Adrian Sykes. Music Business Worldwide is proud to be partners and supporters of Did Ya Know? You can listen to it wherever you find your favourite podcasts.Music Business Worldwide
Music Business Worldwide