Universal Music Group has just reported its highest first-quarter revenue in 15 years – but there were signs of caution within its numbers.

According to new figures from Vivendi, UMG turned over €1.29bn ($1.4bn) in the three months to end of March 2017, up 14.8% (or 12.7% at constant currency/perimeter) year-on-year.
That tops every equivalent period since the €1.37bn UMG recorded in the first quarter of 2002. Aka: 'the glory years'.
The main driver of the Q1 2017 was UMG's recorded music streaming revenues, which jumped 49% year-on-year to €467m ($507m).
You might want to hold the party decorations for a second.
In the same quarter of last year, UMG's streaming revenue jumped by a larger percentage figure of 59.7% to €307m ($351m) – meaning streaming's growth finally looks like it's starting to slow down at the major.
We're sure this has absolutely nothing whatsoever to do with YouTube. Just like it says in a new report.
(Worth bearing in mind that, according to the IFPI, annual recorded music revenues from streaming grew 60.4% across the global recorded music business in 2016 to $3.9bn.)
(All dollar figures here have been calculated using current exchange rates.)
---
Within these figures, UMG's Q1 2017 recorded music sales were up 14.2% (12.2% at constant currency/perimeter) to €1.02bn ($1.1bn).
Physical recorded music sales were down 5.6% to €226m ($246m), while – according to MBW analysis – download revenues stood at €155m ($168m) , down 21% on the same period of 2016.
Interestingly, in Q1 2016, UMG's download revenues were down by 32% year-on-year to €197m ($225m).
That means (important fact!) across the two years to end of March 2017, UMG's first-quarter download revenues have almost been cut in half – falling by approximately 47% or €135m ($147m).
And not to kick download while it's down… but the format didn't even earn as much as UMG's second citizen 'licensing and other' category in Q1 2017, which brought in €168m ($182m).
Universal Music Publishing Group saw quarterly revenues grow 17.1% (or 14% at constant currency/perimeter) year-on-year in Q1 2017 to €220m ($239m).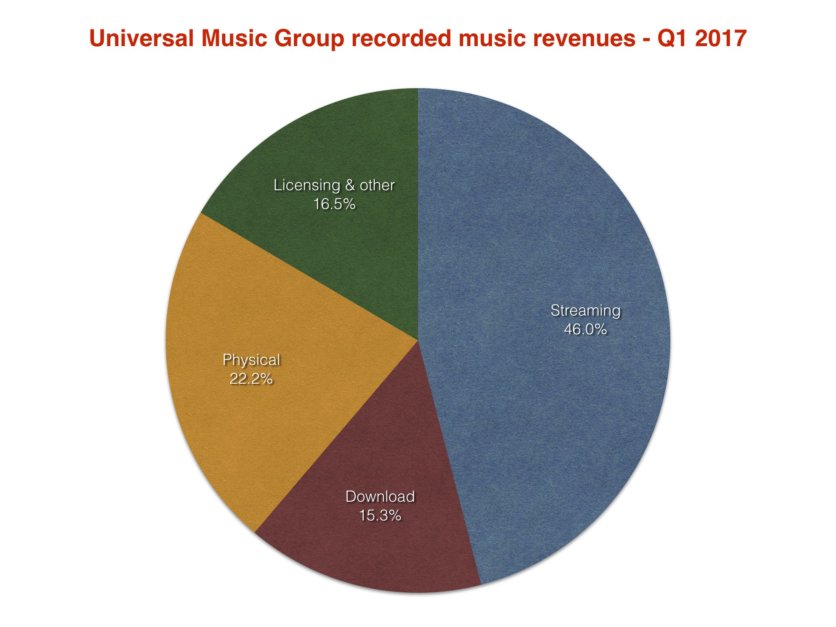 ---
This bit will be of interest to those of you who noted Vivendi's gigantic €20bn ($22bn) valuation of UMG the other week.
UMG's Q1 2017 EBITA (Earnings Before Interest, Tax and Amortization ) stood at €134m ($146m) – up a whopping 71.3% (or 66% at constant currency) on the prior year quarter.
That represented a 10.4% overall Q1 EBITA profit margin vs. total UMG revenues.
UMG's best sellers in the quarter were The Weekend, Drake, the La La Land Soundtrack (pictured), the Fifty Shades Darker soundtrack and the Moana soundtrack.
Upcoming releases this year include The Beatles Sgt. Peppers 50th Anniversary, Lana Del Rey, Feist, Helene Fischer, Imagine Dragons, Juanes, Lorde, Pearl Jam, Katy Perry, Chris Stapleton and Shania Twain.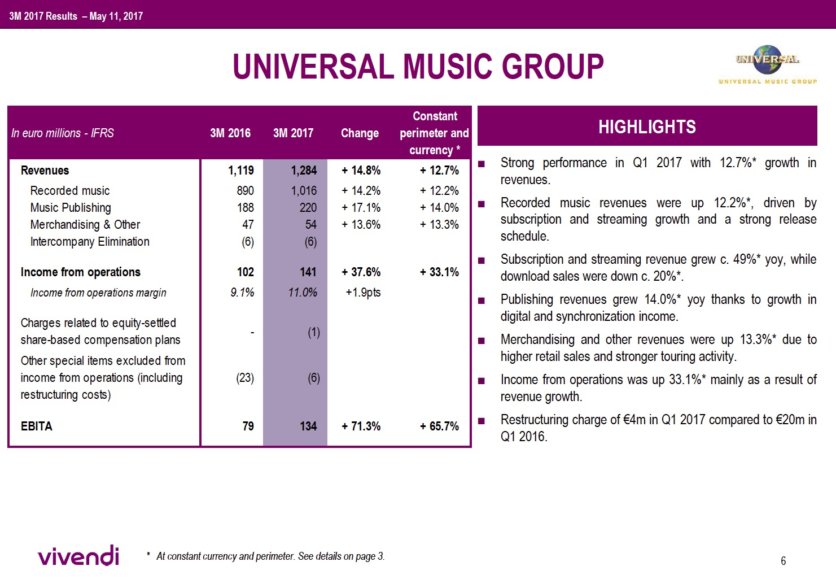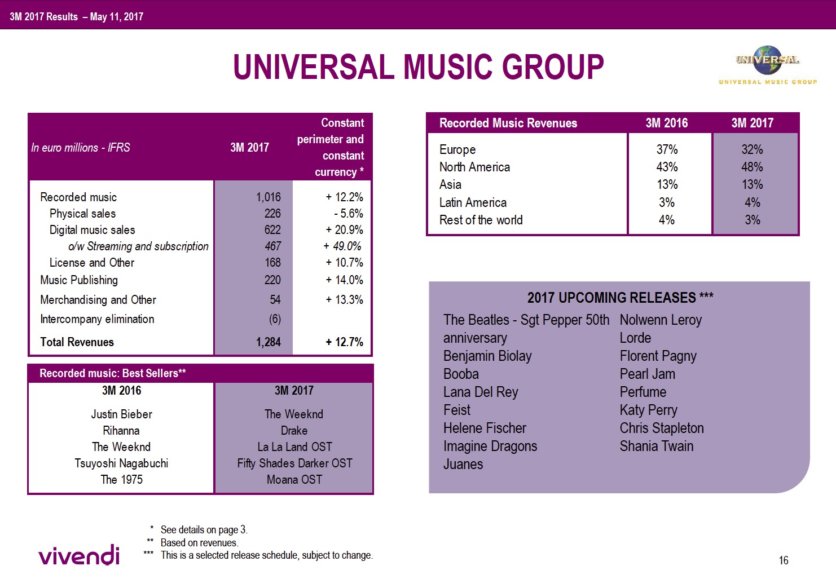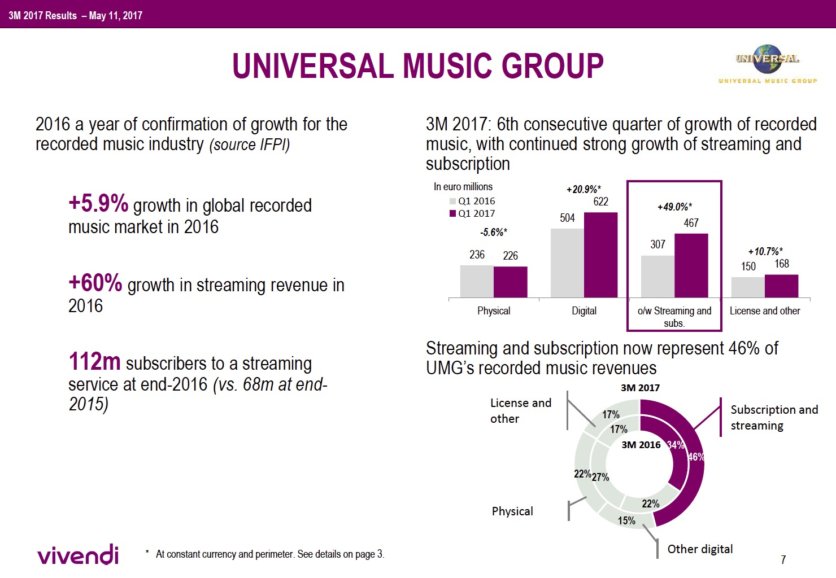 Music Business Worldwide