"It's sad how little money people budget for music, considering how important music is for films. Music can make or break a movie."
Mary Ramos, Quentin Tarantino's go-to music supervisor (pictured inset), speaking at Midem last weekend.
As one of the biggest movie music commissioning hubs in the business, Universal's UK-based Globe knows this pain better than anyone.
Globe, led by recently-promoted President Marc Robinson (pictured), has gotten increasingly used to hearing that film-makers – particularly indie film-makers – don't have the budget for the music they desire.
This often ends one of two ways: no music being commissioned for use – or, potentially even worse, cheaper music being licensed as an alternative.
Yet as the old saying goes, complaining is not a solution.
Robinson and his team have thought hard about how to fix this problem, and have come up with a radical answer: reaching into their own pockets.
Naturally, they require a little something in return…
---

In conjunction with Universal Music UK and Abbey Road Studios, Globe has launched Soundtrack & Score, a new company it likens to offering a "label services" package to film-makers.
Based in Abbey Road's world-famous London HQ, it will work with producers, directors, music supervisors and composers to source and create music for a wide variety of projects.
The essential difference: it will get in very early during the creation of a film or TV production – helping shape original composition, artist partnerships and, yes, covering costs.
"We're transparent with the film-maker from the off," says Robinson, speaking to MBW.
"If the film's got a big musical ambition but a really small budget, how can we fix that so they get the budget they need, while we get a situation that works for us?
"If we're going to help give you a healthy music budget that could change the landscape of your film quite dramatically, it's about how can we take different lanes of revenue [to make it worthwhile], especially in a culture of streaming."
"The P&L of a traditional soundtrack doesn't always add up in the streaming age when you don't own the rights."
One of those lanes would be ownership of a soundtrack's rights – something that would feed UMG's giant recorded music catalogue, currently generating the major around $4m a day from streaming services.
Another option would be to mirror a traditional label artist advance – with the cash laid down by Globe to create the soundtrack recouped over time.
"In the film landscape, there isn't a one-size-fits-all strategy," says Robinson, who admits that "the P&L of a traditional soundtrack doesn't always add up in the streaming age when you don't own the rights".
He adds: "As opposed to us being there at the end of the process – 'the film's been made, do you want to do a soundtrack?' – this means we can be there at the beginning and assist on both a budgetary and creative basis."
---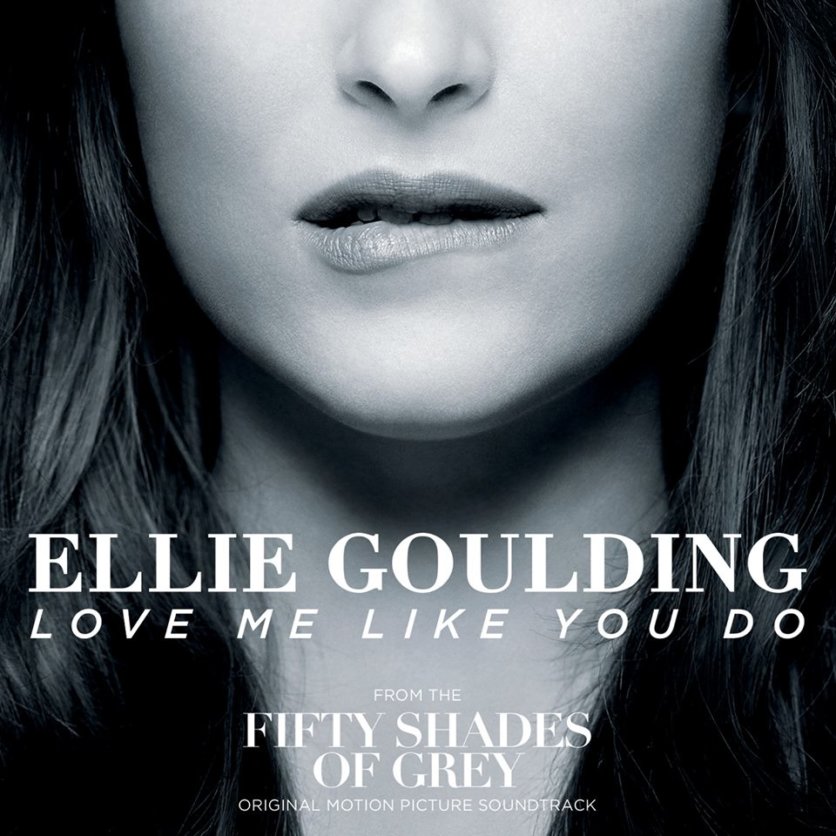 The creative side of this relationship is where Abbey Road comes in, with its widely-respected studios and connections to standout orchestras, composers and other key elements of a memorable score.
In addition, Globe will offer to tap its network of music supervisors to find the right person for a project, and potentially engage the Universal marketing machine to help a film or TV show's commercial chances.
Robinson points to Ellie Goulding's Love Me Like You Do (Fifty Shades Of Grey) and Sam Smith's Bond theme tune (Spectre) as recent examples of how an artist's reach can be used to amplify a movie's potential audience.
"Film music is a massive platform for composers and artists alike, so to be part of that conversation from the off – not dictating, but helping influence who could [create] what – is really exciting for our artists," says Robinson.
"We no longer live in the world where [film-makers] can say: 'We're going to put your artist in a film but we shouldn't need to pay because it's really great exposure.'
"We're now at the flip side of that argument, with an artist's manager going: 'Hang on a minute – we're going to be using our platform to sell their film!'
"We all have to win – so let's collaborate."
---
One criticism Globe is bound to face for this move: if you're helping studios fund the licensing and creation of music, don't you risk wearing down the perceived value of a soundtrack amongst film and TV types?
Robinson's having none of it.
"We want to make sure we give [film-makers] healthy enough budgets to realise their ambition and ensure it works for everybody," he says.
"I've been working in sync for 18 years and the number of films where you're trying to squeeze out music from the tiniest of budgets is depressing.
"I've been working for 18 years in sync and the number of films where you're trying to squeeze out music from tiny budgets is depressing."
"In that situation, we're all compromised: the film ends up with music they didn't initially choose, [the label] ends up with soundtracks that are harder to sell and we also have difficult conversations with artists and managers.
"If anything, this is the opposite of that. We're saying: 'Let's go back to the world of healthy budgets, and let's make sure our artists get the right financial recognition.'
"It's a more intelligent way of investing into a music budget or score."
---

Globe Soundtrack & Score will be 'label-agnostic' and says it will work with music supervisors to source the music best suited to any film, TV show or trailer – whether or not that's part of Universal Music's repertoire.
Obviously, it will be in a position to offer partners access to the equipment and engineers at Abbey Road Studios – although, again, use of the facility will not be compulsory.
The first completed project by Globe's Soundtrack & Score will be On Chesil Beach, the much-anticipated adaptation of Ian McEwan's 2007 novel starring Oscar-nominated Saoirse Ronan.
The film, directed by Dominic Cooke, is being produced by Elizabeth Karlsen and Stephen Woolley of Number 9 Films, the driving force behind the acclaimed, Oscar-nominated Carol and Youth.
Robinson describes the deal with Number 9 as reflecting "a complete re-imagining of how film and TV music is created".
"We see a lot of musical visions being compromised because of budget."
He says: "Globe Soundtrack & Score is about being part of the creative process from the beginning, helping to shape and fund budgets and then being the team that takes the music through to recording, release, marketing and distribution.
"It's at that point the strengths of Globe as part of the Universal Music infrastructure kick in – like a label services company for film-makers".
He adds: "We see a lot of musical visions being compromised because of budget, and that's not in anyone's interest. There is a passion for scores and for soundtracks and people are listening to them on streaming services at an increasing rate.
"We have re-thought the model and are finding original and exciting ways to engage with film-makers and film music fans alike."Music Business Worldwide