Say hello to the latest music streaming app to be licensed by Sony and Warner – but not (yet) Universal.
Playster bills itself as 'the world's first all-in-one entertainment streaming service'. More daringly, it also bills itself as 'the Netflix of everything'.
The iOS and Android platform offers 'all you can eat' access to a range of subscription options at different monthly price points : e-books/audiobooks ($9.95), movies ($3.95), music ($9.95) and games ($5.95).
Alternatively, users can subscribe to every element for $24.95 per month.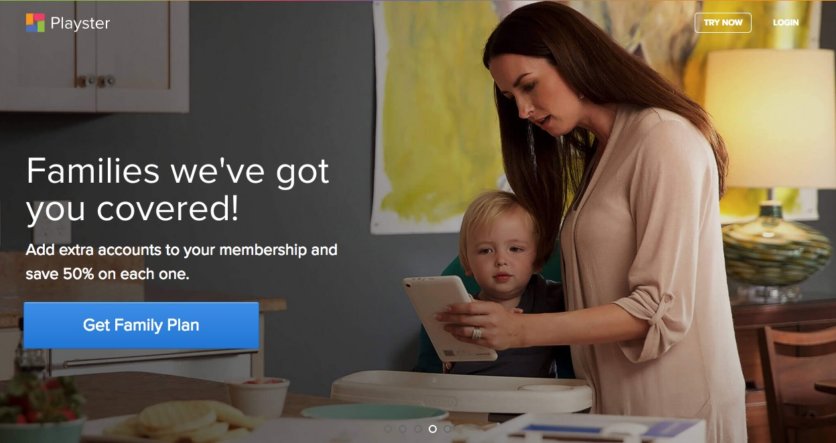 The Montreal-based company – which also runs offices in New York and Birmingham, UK – was founded in 2014 and has deals in place with media owners including HarperCollins, Simon & Schuster, Harlequin, Paramount Pictures, Cinedigm and Gameloft.
Now it can add Warner Music Group and Sony Music to that list – in addition to Sony's The Orchard – thanks to a deal achieved via 7Digital.
Playster says its new music streaming offer will include 'expertly tailored recommendations, curated playlists and unique mood-based sorting'.
"Our mission has always been to offer Playster members the absolute best in streaming and thanks to these exciting new partnerships, we're one step closer to creating the ultimate multi-media service," said Playster CEO Philip Keezer.
Yearly subscribers to Playster receive a complimentary Combo Box, which includes an Android tablet and headphones.
"We're proud to be able to offer great music from such a wide array of artists, both mainstream and independent, and advance closer to our ultimate goal," added Keezer.
"With Playster, we're striving to make entertainment accessible, affordable and enjoyable for all."
A 30-day trial in available in North America at www.playster.com.Music Business Worldwide