UK music companies of a certain size will legally have to reveal their gender pay gap statistics by April this year – and we hear there's some high-level conversations being had over how to improve any disparity stat.
Firms with 250 employees and over, which cover all the major labels' British headquarters, will soon have to publish statutory calculations every year showing how large the pay gap is between their male and female employees.
The requirement is mandatory and was introduced by the British Government's Equalities Office and workplace relations and employment law advisory body, ACAS, last year.
It's already causing controversy, with the BBC coming under fire this week after its China Editor quit in protest at the disparity between the salaries of its male and female journalists.
---
The gender pay gap is defined by Gov.UK as the difference between the average earnings of men and women, expressed relative to men's earnings.
As well as hourly pay, the rules also cover bonuses.
In 2016, the UK gender pay gap across all sectors was 9.4% (ie. 9.4% less than the average male wage) for full-time workers – and 18.1% when all staff were considered.
The UK Music Diversity survey in 2016 revealed that, between the ages of 25 and 34, women account for 54.5% of the music workforce.
That number dropped to 41.4% in the 35-to-44 age range and to 32.7% between 45-and-64.
If you follow the logic that the older and more senior you are, the more likely you are to get paid, it's not too hard to imagine why some HR departments might be thinking about how to better their results before submitting numbers to the government before April.
---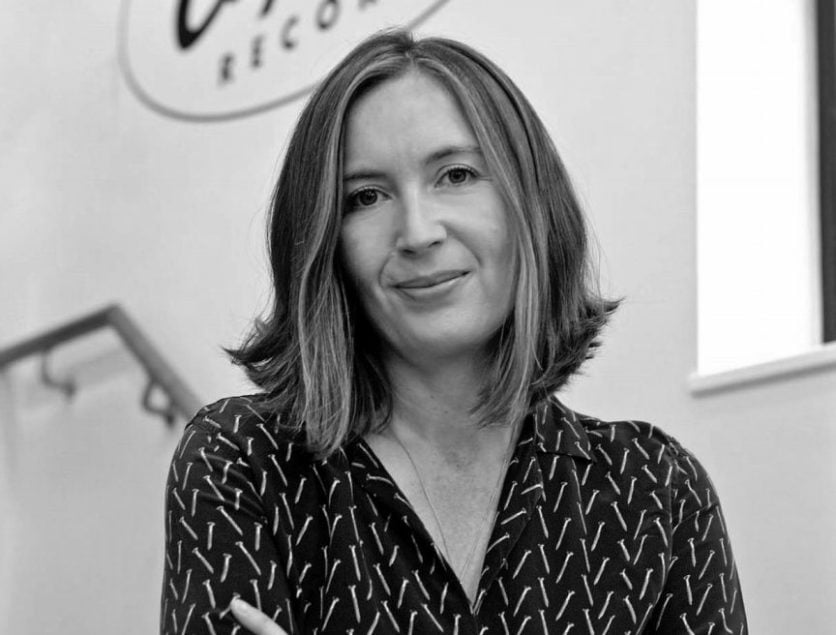 Out of the three UK major label's twelve flagship frontline imprints, there are just two women in President positions out of twelve men.
Both of those are at Universal: Jo Charrington (pictured inset) who leads Capitol with Nick Raphael and Decca boss Rebecca Allen.
Why are there are so few women in leadership positions?
One answer to that question was noted by Universal Music UK boss David Joseph in the inaugural edition of MBUK – namely that, traditionally speaking, heads of labels usually have a background in A&R.
As the practical A&R process continues to change and evolve, Joseph has hope that the gender split at the top will also change dramatically – and there's a business reason to ensure that it does.
"There's still much work to be done there, but some of that is historical and will inevitably change," he reasons.
"This has nothing to do with political correctness — it's about hiring the best people and gaining a market advantage.
"I've definitely found that female artists regularly make better creative connections, more often, with female executives than with male executives."

david joseph, universal music UK
"I've definitely found that female artists regularly make better creative connections, more often, with female executives than with male executives."
Jo Charrington, who has guided the careers of Sam Smith, Paloma Faith, 5 Seconds of Summer and more, has a straightforward explanation for the gender imbalance.
"The simple fact is, you'll get more women working in A&R if you hire more women and give more women a chance," she said in recent a career-spanning interview with MBW.
---
One way of ensuring women in companies stick around long enough to reach leadership positions involves offering parents flexibility around working hours and generous maternity and paternity leave.
For those who want children, demanding jobs with strict hours can be very difficult for new parents to commit to, unless childcare (and the funds for it) is readily available.
Flexible hours, understanding from employers and generous maternity and paternity leave, however, can breed a loyalty and productiveness from employees whose talent might otherwise be lost.
We did some digging into the various maternity and paternity leave packages in place at music industry companies and found a varying degree of support, and some concerning stories.
One major label offers 100% paid maternity leave for the first 12 weeks, 90% for the following six weeks, 50% for 21 weeks and unpaid (statutory) for the rest.

At another, we're told a solid package exists that includes a return to work bonus.
At two live companies, statutory maternity pay is offered, which is 90% of average weekly earnings (AWE) before tax for the first six weeks, and, for the remaining 33, £140.98 or 90% of AWE (whichever is lower).
Statutory is offered at a management firm that additionally pay a small bonus for an employee's first born.
Those who've worked at Kobalt for two years are entitled to 26 weeks maternity leave, with 13 of those paid. For employees who want to take paternity leave in the UK, Kobalt allows four weeks per year, two of which is paid, with an 18 week cap per child.
---
In terms of flexible working, some of those we spoke to cited a 'bums on seats mentality' in the music industry that made leaving early or working from home tricky.
A lack of senior 'mum' role models, unsupportive attitudes from colleagues and bosses and original roles being changed on return from maternity leave were amongst reasons for people leaving jobs after having children.
Most gallingly, there are reports at one particular label of a number of returning women being made redundant and paid off, then being required to keep quiet by signing an NDA.
In addition, some of those thinking about having children felt unable to openly discuss their desires in fear of being demoted in the eyes of managers and therefore sacrificing career growth.
In terms of what would help, interviewees suggested support for those returning to work, like mentors, more flexibility over where computer based work can happen, training for the whole company to better improve working culture and, if possible, a company creche.
An open forum for communication about how children will fit into the picture when and if they do arrive could be something that's set in stone from job offer stage.
Big Life founder Jazz Summers offered Jill Hollywood a job working with the producers on his roster at Big Life when eight months pregnant with her first child.
The support and flexibility of Summers, who passed away in 2015, inspired 10 years of loyalty.
"My experience of women in the business that have had babies is that it makes them hungrier for success and for their families."

jill hollywood, echo beach
"I felt that he'd really stuck his neck out for me and it was so encouraging. I don't know a lot of other men in the business that would have hired someone into a new role when eight months pregnant," she says.
"My experience of women in the business that have had babies is that it makes them hungrier for success and for their families. Maybe Jazz was clever enough to know that it would make me a better employee."
Music Business Worldwide