Fresh from securing Syco's 30th No.1 album in the UK, Sonny Takhar is leaving the building.
As long rumoured, the popular British exec is off to start a new entertainment venture based in Los Angeles.
Takhar was named President of Syco Music by Simon Cowell in 2010, following six years as MD of the firm's TV and music businesses – the latter being a partnership with Sony Music worldwide.
Together, Takhar and Cowell have achieved more than 400m record sales at Syco, across artists such as Ella Henderson, Fifth Harmony, Il Divo, James Arthur, Labrinth, Leona Lewis, Little Mix, One Direction and Susan Boyle.
Syco celebrated its 30th UK No.1 album last month when Little Mix's Glory Days became the fastest selling album by a UK girl band since The Spice Girls' Spiceworld in 1997.
---
Stepping up to fill the void left by Takhar's depature is Tyler Brown (pictured with Cowell above), who becomes MD of the company.
Brown originally joined Syco Music in 2008 as an A&R Assistant and, together with Takhar, led the A&R for One Direction – with record sales of 99 million including more than five billion streams.
Brown was named Head of A&R in 2015, since when Syco Music have amassed record sales of an impressive 31 million.
He begins his new role from January 1st 2017 – reporting directly to Simon Cowell.
Simon Cowell said: "When I first decided to build Syco, it was my wish to create a place where young, talented executives could learn and grow their talent. Sonny has been there every step of the way with me – and in this business loyalty is rare – but I'm lucky that Sonny and I have had an incredible two decades of friendship and success together.
"He's one of the most talented, loyal and hardworking music executives I have ever met and I wish him every success for the future in his new venture. And we will continue to work together!"
"I leave syco in the safest possible hands with a team that has a huge appetite for winning. This isn't goodbye."

Sonny Takhar, Syco Music
Simon Cowell added: "Tyler has shown his ability to deliver global hits and I'm delighted he will be leading Syco Music along with such a talented team. His dedication, talent and passion along with that of the rest of this ambitious team is exciting for the company.
"I'm incredibly happy to have so many talented people now at the top of Syco, all of whom started their careers with us, including Tyler, Anya and Guy. This team's talent, passion and ability to launch worldwide artists is unmatched – and I'm really excited about the company's future together."
Sonny Takhar said: "Over the last 20 years, Simon has been an incredible mentor and friend to me. I owe him so much. I am extremely proud of the company that we have built and the unprecedented success that we have achieved together.  More importantly, I have made lifelong friends at Syco and across the Sony family. I leave the business in the safest possible hands with a team that has a huge appetite for winning. This isn't goodbye."
Tyler Brown said: "I'm very honoured and proud to be given this opportunity by Simon. Syco Music is a unique company that is blessed with an abundance of incredibly talented artists. The team at Syco is young, creative and remarkably ambitious.
"I look forward to leading them into a new era. I have been extremely privileged to have two incredible mentors in Simon and Sonny. I look forward to having many more successful years with Simon, the team and our amazing artists."
---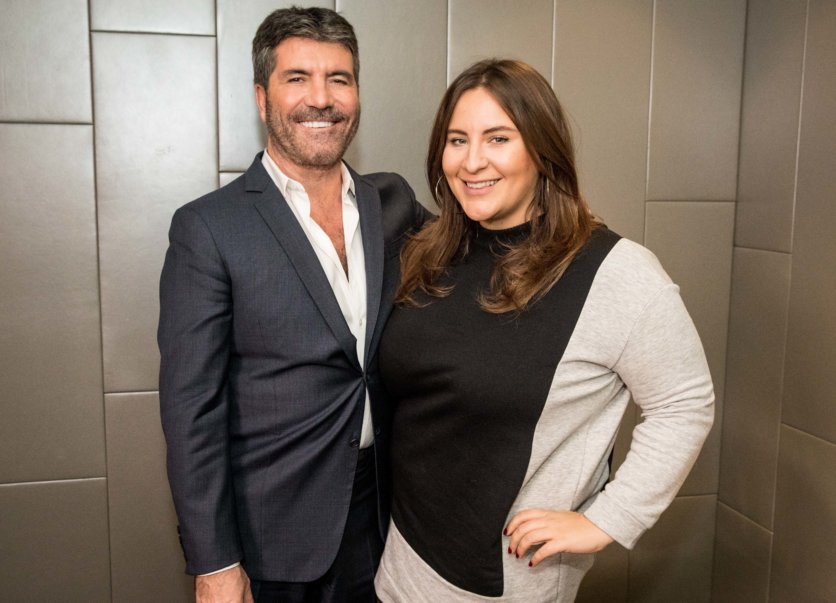 In further appointments, Anya Jones has been named the new Head of A&R at Syco Music whilst Guy Langley has been promoted to a Senior A&R Manager.
Langley joins Pat Handlin (28), who joined from Sony Music Australia in September, as a Senior A&R Manager.
Jones (pictured with Cowell) started at Syco Music in 2007.
In 2009, then a marketing manager, she suggested Susan Boyle sing Wild Horses, which became the lead track on her 10m-selling debut album.
Since then, Jones has enjoyed success with artists including Ella Henderson, Fleur East and, alongside Langley, Little Mix.
Guy Langley joined Syco Music in 2008 as an A&R assistant before becoming an A&R manager in 2011.
Since then, he has worked closely with artists, including James Arthur and Il Divo, and has partnered with Anya on all four Little Mix studio albums.Music Business Worldwide