If the music business was the real world, a statement issued by Triller on Friday (February 5) would have been delivered behind a rickety wooden lectern, in front of Four Seasons Total Landscaping.
After Universal Music Group declared that it was pulling its music catalog from Triller, the video platform stated that any previous potential licensing renewal between the two parties was "just a formality and a courtesy to UMG, as a shareholder of Triller".
Instead, Triller asserted it did not require a deal with UMG "to continue operating as [we have] been since the relevant artists are already shareholders or partners on Triller, and thus can authorize their usage directly".
Obviously, what constitutes "usage" is up for interpretation. But if it means "the licensed use of recorded music that Universal Music Group controls", this is plain wrong.
Head-twistingly wrong.
Fact is, Triller might not feel it has any use for a licensing agreement with UMG, but its users certainly will.
Universal is the biggest recorded music rights-holder in the world; somewhere around a third of all music streams on Spotify are of tracks within UMG's catalog of masters.
This might explain why the share price of UK-based 7Digital, Triller's B2B music licensing partner as of August 2020, has tumbled by nearly 10% in the past two days of trading.
There was some additional carping from Triller over Universal's claim that the platform had withheld payments to artists (something Triller strongly denies), followed by the accusation that UMG was "using their artist names as a front to extract ridiculous and non-sustainable payments for themselves and not their artists".
This bandit-like approach, alleges Triller, is typical of Universal. "They did this exact same thing to TikTok For [sic] two years and virtually every other social network," continued the video company's diatribe.
Universal fired back that Triller's comments about its business were "removed from reality".
To prove it, UMG then announced a fresh and harmonious global deal with TikTok – complete with "equitable compensation for recording artists and songwriters" – the next working day.
It's all in the timing.
---
Friday's debacle follows notable occasions on which Triller has issued grand public statements that have turned out to be false.
On August 24, 2020, Triller's media agency, Hiltzik Strategies, sent MBW a press release about a partnership between Triller and Spotify rival, Jiosaavn, which spelled a major expansion in India for the TikTok rival.
In the PR, Bobby Sarnevesht, Executive Chairman of Triller and co-owner of Proxima Media – Triller's majority owner – stated that Triller would "provide [JioSaavn's] 300M users with unparalleled and best of class service".
That sounded real big. Then Jiosaavn contacted MBW to issue a correction, with a spokesperson clearly noting "we are not at 300M MAUs".
They made clear that JioSaavn's last publicly-known audience size was actually around 104 million.
---
On September 9, 2020, Triller sent out another press release: TRILLER NAMES TOP FEMALE MUSIC EXECUTIVES TO NEW ADVISORY BOARD.
MBW covered that story too, which contained the names of 15 influential women in the music business who'd agreed to become advisors to Triller.
Post-publication, however, we received a request – by Triller's own PR rep – to remove the names of three of the women. Turns out they weren't on the board at all. We were told this was an "error".
Everyone makes errors, of course. But confirming three executives to your board who aren't, in reality, actually on your board?
That requires a broader definition of "error" than most would recognize.
There are other words that come to mind.
---
Such instances of truth-stretching are largely trivial, but they speak to Triller's growing fondness for swagger over preciseness.
Ryan Kavanaugh, the controversial boss of Triller majority-owner Proxima Media, is certainly not averse to a dash of aggrandizement to liven things up.
In an interview for Rolling Stone last year, the Hollywood producer told me: "[We've] actually been responsible for discovering more music talent than any other platform in the world.
"If you go talk to Maverick, Universal, Roc Nation, they'll tell you they've discovered more talent off of Triller than anywhere else."
"[Triller has] actually been responsible for discovering more music talent than any other platform in the world."

Ryan Kavanaugh
I've talked to many people at Universal; that is not what they say. (Related: TikTok claims that, across the course of 2020, 70 artists with major record company deals broke via its platform.)
Kavanaugh then continued, bold as brass: "Little Nas X was discovered on Triller and signed off of Triller."
Insiders at TikTok rather share Universal's "removed from reality" sentiment on that one.
---
Accusations of exaggeration and mistruths at Triller take a more serious turn when it comes to the company's global reach.
In August last year, Triller claimed via a press release that it had attracted 250 million lifetime downloads of its app around the world. Industry monitor Apptopia subsequently disagreed, noting that its independent data suggested that Triller had in fact only been downloaded 52 million times.
Under threat of legal action from Triller, Apptopia withdrew its report.
Two months later, a report from Business Insider quoted six former Triller employees who suggested that the company had been publicly inflating its active user number by a multiple of five.
These ex-employees were surprised to see Triller state in October 2019 that it had grown by 500% YoY to 13 million monthly active users. According to Business Insider, one ex-Triller exec "provided a screenshot that showed closer to 2 million monthly active users".
In response to these claims, Mike Lu, CEO of Triller, claimed that the ex-employees were "disseminating inaccurate information", and that Triller could "validate each and every one" of its metrics.
---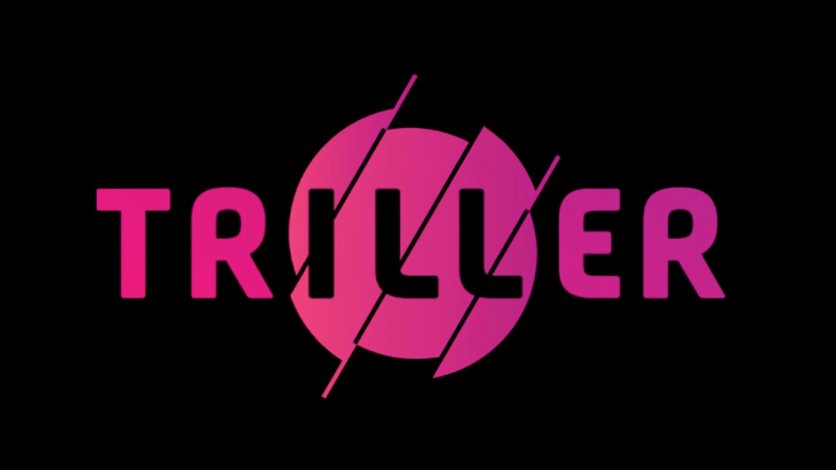 There is a lesson here for Triller: when you claim things that are later found to be untrue – or at least inaccurate – it becomes difficult to judge what information coming out of your company is to be trusted, and what should be chalked down to empty showmanship.
This lesson will only become more prescient as Triller heads further along the road to its planned flotation onto the stock market.
In October 2020, Reuters reported that Proxima Media was working with investment bank Farvahar Partners to go public, with a plan to merge Triller into a "blank check" special purpose acquisition company (SPAC) on the stock exchange.
At the same time, Triller was said to have secured $100 million in a separate funding round – a figure which fell short of the $200 million to $300 million that the platform was reported to be looking to raise three months earlier.
Nevertheless, Reuters suggested that this $100 million raise had slapped a $1.25 billion valuation on Triller, nearly ten times the valuation the TikTok rival achieved just 12 months prior… when Proxima Media took control of it.
Ex-Citigroup executive Michael Klein is now believed to be in charge of managing Triller's $1 billion-plus sale to a SPAC, with a view to completing this process by the end of Q1 2021.
Universal's public decrying of Triller's business practices, then – and the removal of its catalog from the service – couldn't have come at a worse time for Proxima Media and Ryan Kavanaugh.
No wonder Triller is aggressively trying to play down its impact.
---
Fears are now growing out there that the fallout between Universal and Triller will inevitably turn legal.
Should a single jot of copyright infringement now take place on Triller, a freshly-goaded UMG will surely instruct its legal reps to go for the jugular.
(One also wonders what the General Counsels of Sony, Warner and Merlin make of the idea that a digital partner now believes it only need license music as a "formality".)
Triller can't say it wasn't warned.
Last summer, David Israelite, CEO & President of the US-based publishing body NMPA, said: "Triller must legitimize its business by properly licensing all music on its platform."
Triller may have just gone Full Giuliani with its latest antics. But Universal is the one now waiting with bated breath, looking for any excuse to stop the steal.Music Business Worldwide