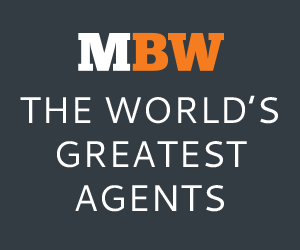 MBW's World's Greatest Agents series celebrates the talent representatives looking after the live careers of the world's biggest artists. This time, we speak to Tom Windish – the US-based founder of the globally-revered Windish Agency, looking after the likes of Lorde and Diplo, and now a Senior Executive at Paradigm. World's Greatest Agents is supported by financial technology company Centtrip Music, which regularly works with the live music sector to maximise returns from artist touring around the globe.
---
Tom Windish's main mantra in life seems to be: don't take no for an answer.
It's not a bad rule for a talent agent who specialises in breaking artists whose appeal might not be immediately obvious, either through ultra-poppy hooks or off the chart social numbers.
It's certainly the right attitude for someone who has launched and steered the live trajectories of artists from Low to Lorde, Alt-J, The xx, Diplo and beyond.
And it's a good hard-nosed contrast to Windish's more genteel first introduction to music, sitting at the piano, his mother making sure he practised his scales.
Away from the Do-Re-Mi, as a high school student, Windish was listening to "things like U2, R.E.M, Camper van Beethoven, The Feelies, a bunch of other underground stuff".
Then, at college, he got a slot on the campus radio station and, like every other music obsessive since time immemorial, began sharing his leftfield taste with, literally, anyone who would listen.
The next step was putting on shows for the radio station, and then booking for the college itself. "I booked a lot of great stuff: Dinosaur Jr, Sonic Youth, Cypress Hill, House of Pain, a long list. I did it for a couple of years. I was dealing direct with agents, and that's how I got the internship with William Morris."
That internship was to prove as instructive as it was short-lived. In three weeks, Windish discovered that he wanted to be an agent, and was informed he "wasn't William Morris material".
Looking back, you can sense some pride in the fact that he now probably agrees with the verdict. "I don't know, a relative of my boss was settled at my desk on the day I left, so who knows what happened there.
"The biggest thing I learned is that this is what I wanted to do. I went in not really knowing what an agent was, and for three weeks I saw under the hood; I got it. It involved booking, of course, but it also involved a really important role in developing artists."
That remains the thing that Windish loves (and considers most important) about being an agent. "I still find acts that play to nobody, but who make amazing music, music that I love, and I convince people to book them. From there, I help build their careers. I love doing that."
He has been doing it for over 20 years – first solo, then as part of The Billions Corporation, then gaining real traction at the helm of The Windish Agency, and now as a senior executive at Paradigm Talent Agency (which acquired Windish's company in 2015).
In the mid-90s though, kicked to the curb by buttoned-down WMA, Windish only had one of his career building blocks in place; he may not have been expanding horizons, developing artists and building careers just yet, but, as he jokingly and fondly recalls, he had a natural instinct from day one for finding acts playing to nobody.
---
When you rather unceremoniously left William Morris, what was your move?
Well, it had only been a month, and it wasn't a high paid internship or anything. I was living in New York and I started going out and signing bands pretty much straight away. I didn't really know what I was doing, but I figured it out along the way. This was before the internet, before email, so I was just calling people – and going to a lot of shows.
The only bands that wanted to work with me were bands that no one else wanted to work with; I was the lowest agent on the totem poll.
But I put my head down, I worked really hard, and some of the bands went on to do some really good things.
One of the first bands I signed was Low, and we still book them today. My company was called Bug Booking, because I was bugging the hell out of people to book the bands.
---
What were the next steps that took you up that totem pole?
A few years later I moved to Chicago, because I found a really good deal on rent through some friends of mine who owned a great rock club called Lounge Ax. I moved out there, lived above this rock club, and about six months later the owner of [booking agency] Billions called and offered me a job.
That was like winning the lottery; Billions was probably my favourite agency, they were booking Pavement, Jon Spencer Blues Explosion, The Jesus Lizard, all sorts of bands.
I went there and learned lots more about being an agent. They helped me sign some bands and helped me fill in some of the cities on the map where I just didn't have relationships with promoters.
"when Napster came along, all of a sudden the bands I booked had a lot more fans."
Another huge transformation at that time was the rise of the internet and the consumption of music on the internet. I was booking all these bands that I loved, and some other people loved, but it was really hard to hear about them.
If I heard something from the UK that I liked, I had to order it on CD and it would take like six weeks to arrive. I was getting fanzines that also came in the mail. It was a very different way to discover music. And when Napster came along, all of a sudden the bands I booked had a lot more fans.
I remember one of the first tours with Hot Chip, after Napster had become established, more people were buying tickets to see them, even though they didn't have a new album, and that was because people were hearing it and telling their friends about it through the internet.
---
At the same time, of course, the record companies are convinced the sky is falling in…
Yeah, I thought about that often. Everyone was saying how awful the business had become, and I was sitting there thinking, More people are going to see the bands I book and they're making more money; it seems pretty good to me.
---
When did you decide it was time to go your own way again?
I must have been at Billions about seven years. I really got into electronic music while I was there, working with labels like Warp Records and Ninja Tune.
And then I decided to start Windish. I didn't have an assistant at Billions, and there were a few other things that made me think I could do this better if I had people helping me, so I went out on my own.
---
What were those early days like?
We had about 40 acts on day one: Hot Chip, Kid Koala, godspeed you! black emperor, Low, St. Germain…
I was running the agency out of the spare bedroom of my apartment, I had one employee, lots of empty boxes, the web page was just a list of the artists and a phone number. But it was great, we grew very organically.
I did not have a vision of building a huge agency, we just added people one at a time as the need arose.
---
You obviously had your start-up roster, but who were the artists that signed specifically to Windish once it was up and running?
Diplo was very early. I remember booking him when he got a couple of hundred bucks a night.
---
Did you see a big live future for him?
I definitely didn't. At that time I didn't know what that would look like. I had Sam Hunt (pictured with Tom in 2007) working for me and he ran with it, and years later it blew up.
---
I guess that's a story that speaks about the changing role of the agent in regard to A&R; how do you see that role?
I think an agent is really crucial to the development of an artist, and can do a lot to develop, to market, to help define who the artist is. It's not always that way, but if an artist cares about what venue they're playing at, what the ticket price is, who else is on the bill, the overall sort of vibe that they want to convey, then a good agent can do a lot to convey that vibe.
I don't want to undervalue an A&R person, and I think the strength of the team depends on the strength of the individuals and their passion for the artist. You can have a bad agent too, right? And a label A&R who is crucial.
"I find myself involved before A&R people are involved, usually a year or two before they're there."
I don't get involved in the music-making side at all, I don't comment on that really. But I do find myself involved before A&R people are involved, usually a year or two before they're there.
I'm happy when they do show up, because it means there's another smart person, with experience, contributing ideas and forming another relationship to the artist. But most of the time, I'm there earlier and I'm trying to get A&Rs interested.
---
What makes you commit to a new artist, and does data play any role in that?
One of my ground rules is the same as it's always been: I have to love the artist. Plus I have to get a good feeling about working with them. But it comes down to a passion for the music; if I love it, I'll dig in and go to work.
I really haven't gotten much into data at all. I look at it, but more for the developed artists. I really don't use it in any scientific way. Agents have to plan so far in advance that the data isn't really there that can help us in a really practical way. I plan tours before albums are released, often before albums are finished.
That said, I'm very interested in it, especially as it relates to flexing ticket prices closer to the show dates when the music is out there.
---
In terms of breaking an artist, where does the balance lie between uploading music digitally and getting on the road and winning one room at a time?
I really think that has to do with the individual artist, how they create and how their fans relate to them. With some bands, I tell them, If playing shows helps you in the creative process, then by all means go play shows.
But there are plenty who haven't figured out the music yet, and playing shows would actually get in the way of them writing great songs; it would stress them out and take them off the path of songwriting.
---
What do you think of festivals prioritising 'experience' – and 'lifestyle' and brands – over bills?
Festivals have needed to distinguish themselves from other festivals. One of the ways they have done so is by improving food and alcohol offerings, sometimes bring in art installations and add other non-music elements to the line-ups.
"At some festivals I have seen the audience less interested in discovering new music and more interested in the largest acts of the bill and the non-music offerings."
At some festivals I have seen the audience less interested in discovering new music and more interested in the largest acts of the bill and the non-music offerings. That's concerning to me, but I also see it as an opportunity for other festivals to focus on music discovery.
---
Tell us how you first heard about and started working with Lorde?
The way I hear about most of the artists I book is through talking to friends, mostly in the business. It's not reading blogs, it's through talking to friends all over the world about what they're hearing and what they think is exciting.
I was out one night at a showcase and met a friend who mentioned Lorde to me, told me to check her out on Soundcloud. I went home, the song was Royals, it was great, so I wrote to her manager that night.
One of the great things about that is that her manager shared an office with the manager of [New Zealand indie electronic band] The Naked and Famous, and I was their agent. So when Lorde's manager got my email, he shouted across the room, 'Hey, do you know this Tom Windish guy?' And The Naked and Famous manager said, 'He'd be great, he's your guy.'
---
You booked her first US shows; was there a big sense of anticipation around that?
Definitely. It sort of became obvious to everyone, a few months after I found that song, that it was going to be big.
The first shows were at Echoplex in LA and LPR in New York, which are 5-600 capacity venues. But they were sold out, these were hot tickets – and great shows.
---
Did that put some pressure on Lorde – who would have been, and still is, very young?
I think it's different for every artist. Lorde is strong and she knows she is. I think the role an agent plays is establishing benchmarks with management and sticking to the script. For instance, how many days off does she need? Choose the number and stick to the schedule.
Six months after we book the shows, there are a hundred more opportunities for the open days and a lot of pressure to fill them. That's one time you need to hold back, for the artist's well being.
If you really have faith in the artist, you say no to a lot of stuff; we definitely did a lot of that with Lorde.
---
What made you partner with Paradigm in 2015, rather than continuing alone with the Windish Agency?
I saw things coming – mainly artists wanting more and more services from an agency. I was already providing tour marketing, I had someone doing brand partnership deals, I had one person helping with film and TV, and I was seeing a lot of success from that. But I also knew I need a lot more people to do more of these things. That was going to be expensive and really hard to build from the ground up.
That was one thing, the other was the desire for one worldwide agency. More and more artists wanted to call one team, or one person, to ask, 'What's the plan?' And then have that company go execute it.
"I saw things coming – mainly artists wanting more and more services from an agency."
One in 10 artists were saying, 'Sorry, we're going to go with this other agency because they're going to book the whole thing for the world.' And then, a few years later, it was two in 10 artists saying that.
The business was becoming more and more global. And I'm thinking, What if it becomes half the artists saying that? I didn't have a worldwide solution.
I just couldn't envision starting a UK office, it was too competitive there, there were too many established players and it would have been a losing battle. And Paradigm had this relationship with Coda [in the UK], and now with X-Ray too. Coda were our natural partners anyway; we were already sharing hundreds of artists, through no strategic relationship, we both were just passionate about the same kind of music.
There were 27 agents at Windish and I realised there were a lot of things we didn't know. And by tapping into Paradigm, we would get access to all these other agents who had been doing this for a really, really long time. And we would benefit from their experience and advice.
I also liked that they had acquired agencies that were like ours; they were grown by entrepreneurs, brought in to Paradigm and the founders were happy with that experience.
---
Is that how it played out for you? Did you retain those same levels of control and entrepreneurship?
For sure. I'm spending more time signing artists and developing artists than I did in Windish days – and less time running the operations of company, which is nice.
---
Do you have a view on alternative rock suffering on festival bills compared to hip-hop and legacy acts?
I don't know, it feels to me that younger generations aren't as into indie rock as previous generations.
As someone who came up in a golden era of indie rock, that's kind of concerning and freaks me out a little bit. But one thing I found when I was over in the UK for [emerging music festival/industry conference] The Great Escape, was that there was a whole bunch of rock bands, and an underground scene that was quite exciting.
I think everything's cyclical, and it feels like the indie rock cycle is down, but I think it will come back. Will it be as strong? Who knows. All I can say is that I'm very confident that great music will continue to do well.
---
What are your remaining ambitions?
I still get the most excitement out of finding an artist when they've played to next to nobody and kind of rolling the boulder up the hill; helping to turn them into a big, big act. That's incredibly fulfilling and not many people do that anymore.
I want to help make Paradigm great and provide great services to artists, and continue to be part of a big team that thinks as a group, not as individuals. I also want to book the largest shows of my career. I did that this year with Lorde and I want to continue doing that with my clients.
---
What makes a great agent?
I think one thing is having grit. Not being afraid to roll up your sleeves, not losing enthusiasm when you're told no, to just keep going. I'm sure there are a lot of different ways to be a great agent, but I'm used to being told no, from the early days, when the only bands that would go with me were the ones no one else wanted, and the bands clubs didn't really want to book. I still found ways. I found ways to develop many of those artists.
I still find acts that play to nobody, but who make amazing music, music that I love, and I convince people to book them and we help build their careers. I love doing that and I'm continuing to find a lot of success with emerging artists.
---
Finally, what would your advice be for a young agent starting out today?
It's a full on job. It feels like I've spent most of the waking hours of the day for most of my adult life doing it.
You really need to have a passion for it, but if you do, go for it. Set your head down, don't take no for an answer, don't look up that much, and don't compare yourselves to others, or to other people's success; go after things that you love and work as hard as you can for them.
---

Centtrip Music, a specialist division of fintech company Centtrip, combines unrivalled financial industry expertise with smart technology to champion transparency and provide world-class international payments, foreign exchange and global expenditure services. Today more than 300 of the world's top international artists use Centtrip's products and services to make the most of their hard-earned money.Music Business Worldwide