What could a global digital platform want with music generated by artificial intelligence?
That question has been on the lips of the music industry ever since Spotify hired one of the world's leading experts in the field, François Pachet, in summer 2017.
Chatter on the subject was raised yet again in March this year, when Warner Music Group inked a distribution deal with stress-reducing sound app, Endel – which, it was claimed, was the first-ever algorithm to sign a deal with a major label.
Get ready for things to move up a few gears.
User-video platform TikTok is becoming a very well-known quantity to the music industry, having helped break artists and tracks like Lil Nas X's Old Town Road.
Its parent Bytedance, which is heavily rumored to be creating a Spotify-rivalling audio streaming service, announced last month that it now reaches more than a billion monthly active users via TikTok and other services globally.
Tiktok itself hit one billion global app downloads in February, according to global market monitor Sensor Tower, with nearly 100m in the USA and 250m in India.
---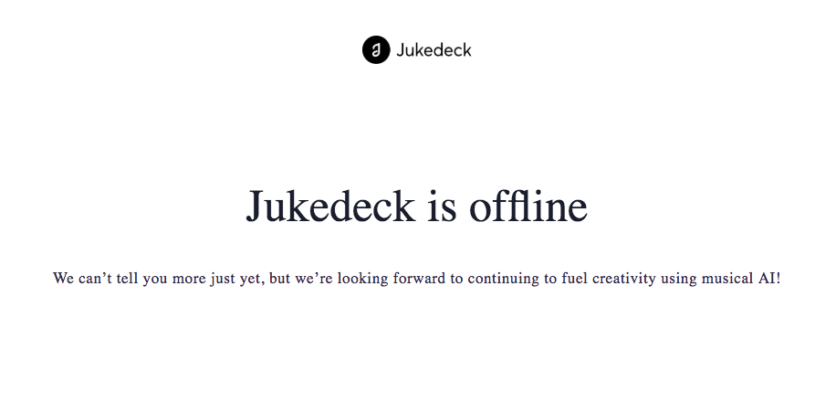 Today (July 23), we learn that Bytedance has acquired Jukedeck, a UK-based AI Music startup which has raised $2.5m to date from investors such as Cambridge Innovation Capital, plus Parkwalk Advisors, Backed VC and Playfair Capital.
Guess what Jukedeck specializes in? Yep: creating royalty-free music for user-generated online videos.
---
---
The news, first reported by Music Ally, was given away by the fact that many of JukeDeck's senior management team have switched their employer details on LinkedIn.
These include Jukedeck's founder and CEO, Ed Newton-Rex, who, since April 2019, has been working for TikTok's parent company Bytedance as Director of its AI Lab.
Elsewhere, David Trevelyan and Pierre Chanquion – previously senior software engineers at Jukedeck – are now Senior Software Engineers at Bytedance's AI Lab.
In addition, the likes of Katerina Kosta  and Gabriele Medeot  – previously machine learning researchers at Jukedeck – are now credited Senior Machine Learning Researchers at Bytedance.
Jukedeck's own website is now offline, aside from a homepage (pictured) displaying a message that reads: "We can't tell you more just yet, but we're looking forward to continuing to fuel creativity using musical AI!"Music Business Worldwide