MBW's World Leaders is a new regular series in which we turn the spotlight towards some of the most influential industry figures outside the US and UK markets. In this, our launch feature, we speak to Thierry Chassagne, the long-time President of Warner Music France, who retires in January 2021.
---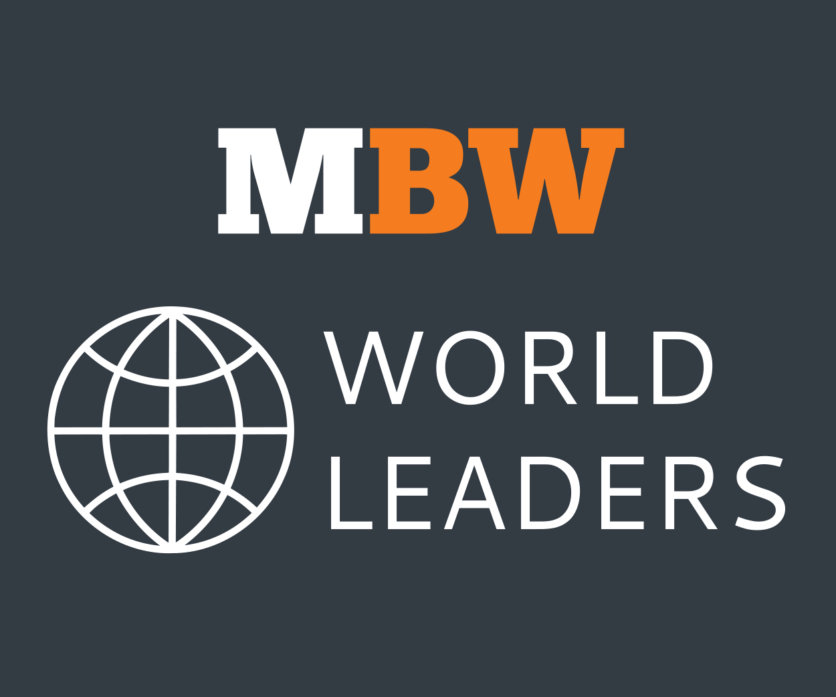 When legendary executives finish up their careers in the record business, they tend to collect similar items of memorabilia: a platinum disc here, a signed artist thank-you note there.
There are also the financial spoils, of course: a fancy second home in Tuscany, maybe; perhaps a gleaming Lambo or two tucked inside the garage.
Thierry Chassange's end-of-career haul contains something a little more regal.
In 2017, Chassange, who has been President of Warner Music France for the past 16 years, was awarded the Chevalier de l'Ordre National du Mérite – aka a Knight of France's National Order of Merit.
You read that right. We're quite sure the man's seen his fair share of fancy houses and head-turning cars, and he's definitely got a few of those platinum discs.
But Thierry Chassange is also a fucking knight.
---
Chassagne received the honor two years ago for "acts of devotion, bravery, generosity, real merit or a measurable commitment to serving others or France".
The exec's 35-year career has certainly demonstrated devotion, not to mention a measurable commitment to France (which, according to IFPI data, was the world's fifth biggest recorded music market last year – generating some $992 million for labels and artists).
Chassange's story in music began while completing his university studies, when he was a bass player in a band, before setting up his own indie label.
He later joined Sony/CBS as Head of Indie Promotion, before becoming MD of the major's Squatt Label and co-MD of its Small Label.
In 1996, Chassagne created and managed V2 Music France, where he remained for three years before moving back to Sony Music France as MD of Epic Group.
In October 2002, Chassagne made a career-altering move, launching his own label, Up Music as a joint venture with Warner Music.
Things went well: two years later, he was named President of the whole of Warner Music in France.
---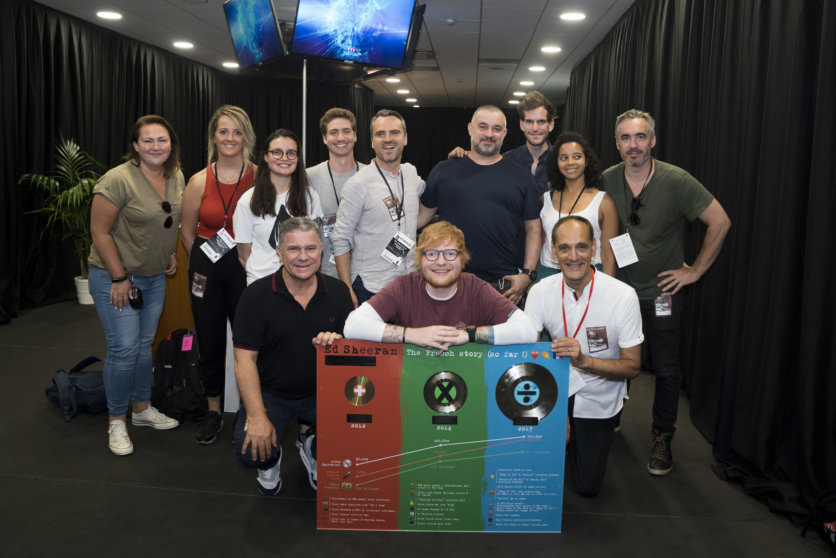 ---
Chassagne's biggest moves in his 16 years as Warner Music France boss include the management and integration of Parlophone in the market, after Warner Music Group acquired Parlophone Label Group in 2013.
Artists who joined Chassagne's roster at Warner as a result of that integration included Alain Souchon, Julien Clerc, Françoise Hardy, Jean-Louis Aubert, David Guetta, Philippe Jaroussky and many more.
Chassagne also oversaw the launch of Rec 118, a label largely dedicated to hip-hop with a roster of artists including Aya Nakamura, B-Nom, Da Uzi, Driks, Gambi, Hamza, Hornet La Frappe, Kpoint, Leto, Ninho, Sadek, SCH, Soprano and Zikko.
The founding of Rec 118 in early 2016, just before local-language hip-hop exploded to dominate streaming services in territories across Europe, looks like a masterful decision in hindsight.
Chassagne has a long history with hip-hop in France, which started when working with the groundbreaking G-funk group Réciprok in the mid-nineties.
---
Throughout his career, Chassagne has worked with international artists such as Oasis, Shakira, Michael Jackson, Jamiroquai, Sade, Madonna, Jennifer Lopez, Sean Paul, James Blunt, Muse, Stereophonics and Red Hot Chili Peppers.
Meanwhile, big-selling domestic French artists whose career he has helped shape include Jean-Louis Aubert, Dany Brillant, Serge Lama, Christophe Maé, Gérard Manset, Line Renaud and Passi.
Chassagne will retire from the record business in January 2021, ending a spectacular run at Warner and across the wider industry in France.
Here, MBW catches up with the exec to look back over his career, to learn more about the French business itself – and hear what Chassange believes his fellow music executives should never forget…
---
How is the French music industry different to the business in the rest of the world?
There are two things anyone should bear in mind about the French music industry.
First, local music performs extremely strongly. Right now, that's heavily influenced by a large population of African and Caribbean heritage who have, in many cases, lived in France for three or four generations. Artists from those communities have created a distinctly French take on hip-hop that really connects with young people of all backgrounds.
Second, we still have a strong physical market, thanks to a network of more than 4,000 retailers across the country. Sales are still an important driver of success, alongside a thriving streaming sector.
That makes every artist campaign more complex and multifaceted than in other countries, but I believe we're stronger and more resourceful as a result.
---
How did you get into the music business in the first place and what was your big break?
I've been a music fan for as long as I can remember. I grew up listening to my older sister's records, and by the time I was eight I was 'borrowing' her Rolling Stones albums.
As a student, I joined a band and was lucky enough to record an EP and tour. Looking back, that experience was invaluable as I moved into helping and supporting other artists.
"It led on to me supporting Fugees in France, where they sold more than 1.5 million copies of The Score."
Early on, I also saw the business from many different perspectives, as a manager, then as a founder of an indie label, then as an employee at CBS Records.
My biggest early break came when I arrived in Paris and started to work for hip-hop group Réciprok and the label Def Jam.
It was my introduction to working with hip-hop artists and led on to me supporting Fugees in France, where they sold more than 1.5 million copies of The Score.
---
Why did you choose to join Warner Music and what changes did you put in place when you took over?
It was a personal connection initially. I worked for Paul Albertini when he was the head of Sony Music Europe. When he moved over to Warner Music International, he asked me to join him. We talked about me looking after Benelux at one point, but in the end, we decided that I should start Up Music, a label within Warner Music France.
"One of the immediate decisions I took was to boost our investment in domestic A&R and set up two units dedicated to signing and promoting local talent."
I then stepped up to become President of Warner Music France in 2004. One of the immediate decisions I took was to boost our investment in domestic A&R and set up two units dedicated to signing and promoting local talent.
At that point, our local roster had largely dwindled away, but French repertoire accounted for some 70% of what was being sold. So, although we had amazing international repertoire, we weren't competing across the whole market.
We were fortunate enough to sign the brilliant Christophe Maé – our first album with him sold more than 1.6 million copies. We went on to sign the legendary Johnny Hallyday; there was no better signal that we were open for business!
---
How difficult was it to merge Warner and Parlophone's operations in France?
That was really tough. EMI had gone through a bruising few years, with strategies chopping and changing all the time. It had been traumatic for many people working there. The Works Council was not surprisingly initially skeptical of another set of management coming in.
But we had two good things going for us. First, there were brilliant, strong execs in both companies. Second, our international repertoire was really compatible – with Warner having more strength in American music, and EMI Virgin having more European artists.
Often, the difficulties in mergers can mean that one plus one does not equal two – but in this case the fit was good, and we were able to create one united, successful company.
---
Is leading an affiliate of a global major a help or a hindrance when it comes to getting things done?
I really do feel as though I've had the best of both worlds.
I had the funding and tools that come with being part of a major, as well as the global deals that it struck with our digital partners. And I know that [Warner International CEO] Stu Bergen has always had my back. But I've always been allowed to run Warner Music France as an entrepreneur.
The company always enabled me to strike deals that take account of the French market – so, for example, we were able to pioneer deals that built in the live side of the business.
So, I always said I ran an indie with the power of a major.
---
Which of the French artists you've worked with should our international readers check out the catalog of?
I know it's not always easy for Anglo audiences to embrace French music! The language barrier means that it's hard for many to follow the lyrics. So I'm always surprised when someone from the US or UK has a deep understanding of French music – for instance, it was obvious in a recent interview that Patti Smith really knows our culture.
I'd urge everyone to listen to Aya Nakamura. She's a really exciting emerging global talent. To date, half of her sales have been in France and half outside – so she really has crossover appeal. And, of course, check out artists such as David Guetta and Ofenbach, whose music is easier to follow because they usually use English lyrics.
---
---
You had enormous success with Johnny Hallyday's first posthumous album in 2018 – which SOLD MORE IN FRANCE IN ITS DEBUT WEEK than Drake's record-breaking Scorpion sold in the US in its first week that same year. that must have been a bittersweet moment?
I had been very close to Johnny and losing him was like grieving for a member of my family. Of course, it was a terrible moment for the whole country. It was no exaggeration to call him the 'French Elvis'.
I'm glad that we were able to pull together such a great campaign for Mon Pays C'Est L'Amour – it was the biggest selling album in France for 20 years and now forms part of his enormous musical legacy.
---
Was establishing Rec 118 your shrewdest commercial move?
It's certainly one of the best decisions I've ever made. Of course, hip-hop wasn't new to me, I'd been working with it since the '90s, but unfortunately most of the consumption was on pirate sites, so it was difficult to build a business case for signing more artists.
That changed as legitimate streaming took off, and it seemed the right time to make a bold move in this area. So we launched Rec 118 six years ago. It was just a small department at the start, but it's already the biggest driver of our numbers.
More importantly, it's shaping French culture. Just the other week, Aya Nakamura and Ninho received Diamond certification discs – that's a sign of how important Rec 118 artists have become.
---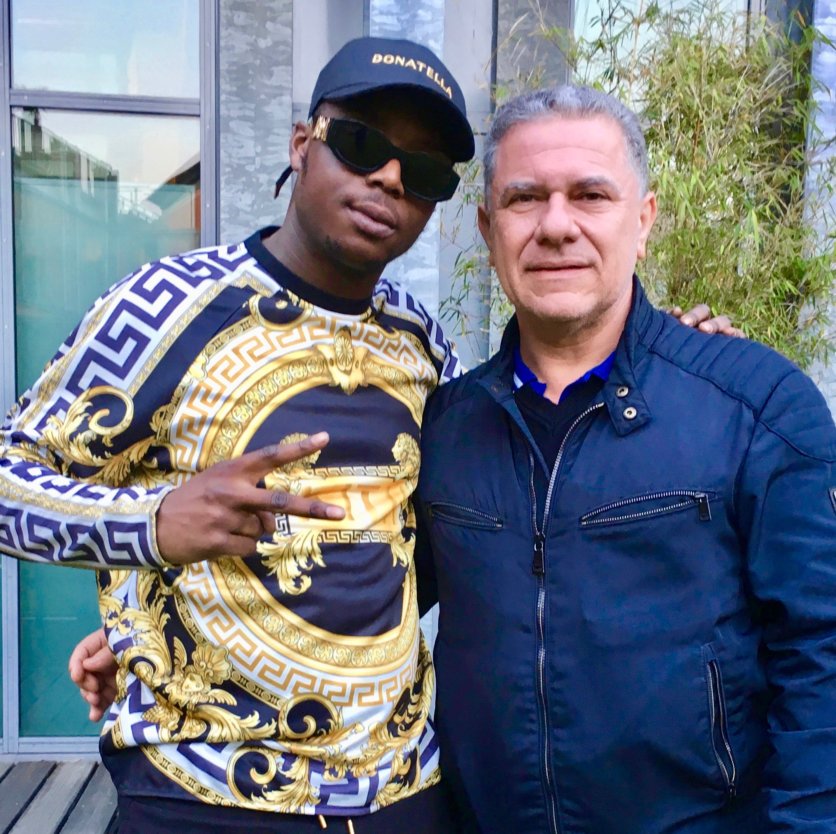 ---
#BlackLivesMatter has had a huge impact in the US and UK – has it triggered changes in the French industry?
I think the Black Lives Matter movement is a moment of reckoning for the whole world. Setting up a local Diversity and Inclusion group, hiring a global head to lead the agenda, establishing a social justice fund; these are all important steps, but we know there's a lot more progress we need to make.
Over the years we've invested in recruiting and nurturing executive talent and artists from a wide range of backgrounds. And I believe that's largely why Warner Music France just recently received the "Great Place to Work" certification.
I think that's a sign that our team feels we've got something right. But we're far from complacent. We can and will do better.
---
What one thing would you change about the music business?
It's not really a question of changing the business, more reminding everybody's what's core to it. And that's building a bridge between the talent and an audience.
Everyone should remember that most artists only get one shot at stardom. Executives have many.
"We must treat every artist like our entire career depends on their success. As the business continues to grow, if we lose sight of that basic truth, then we'll be in trouble."
We must treat every artist like our entire career depends on their success. As the business continues to grow, if we lose sight of that basic truth, then we'll be in trouble.
And that's something that Alain Veille, my successor, understands. It's why I know Warner Music France will be in safe hands.
---
What's your advice to the rising stars of the music industry today?
Make your decisions based on what's best for your music, not your bank account. Focus fully on pouring your emotions into amazing music for the world to share. Be honest. Go for originality. When the fans go wild, then you know you've got it right.
And, of course, the money will then follow.
Surround yourself with people that feel the same way about music as you do. Choose a team that have a deep understanding of the business, but see it, first and foremost, as an art-form.Music Business Worldwide