Spotify has gotten pretty good at keeping the 'churn' rate of its paying subscribers down. The same can't really be said about its own senior executive team.
On Monday (October 28), Spotify announced its Q3 financial results, while confirming that CFO Barry McCarthy – the second most powerful exec at the company – will be vacating his current role in January.
This was the latest in a recent series of high profile exits. In fact, over the past three years (since September 2016) alone,  at least 33 significantly senior executives at Spotify have hit headlines by leaving their roles at the firm.
Staff turnover at any company, let alone one generating billions of dollars every year, is commonplace. But some say the executive exodus at Spotify seems unusually frequent when juxtaposed with the upper echelons of the music industry's other biggest companies.
Here, we run down just some of the executive talent to have departed Spotify's ranks over the past 36 months…
---
October 2019
This week Spotify announced in its Q3 financial release that the firm's CFO, former Netflix exec Barry McCarthy (pictured inset), will be leaving the company in January.
New York-based McCarthy joined Spotify in 2015. He'll be replaced as CFO by Paul Vogel, who is currently Spotify's VP of FP&A, Treasury and Investor Relations.
McCarthy's exit marks the third major departure for the company this month, following the news that Spotify's head of African music Tunde Ogundipe and Senior Editor Himanshu Suri, an Indian music expert, have left the music streaming company.
Ogundipe (Spotify's Global Lead of African Music and Culture and also in charge of Jamaican music) and Suri were part of the team that worked on Spotify's Global Cultures initiative launched in September 2018.
---
September 2019
Last month saw two notable departures. First up was Nick Holmstén (pictured inset), SPOT's Global Head of Music.
Spotify says that Holmstén will transition into a senior advisory role working outside of the firm's core music team.
The news of Holmstén's departure is followed closely by the exit of Luca Baratta, the exec who is ultimately responsible for Spotify's global accounting practices, who resigns from his position as Chief Accounting Officer (CAO) at SPOT on September 16.
---
August 2019
MBW reports that Spotify veteran Will Hope has left the music streaming company to join YouTube as Head of Artist Marketing, EMEA.
His last role at SPOT was Associate Director, Premium Brand, while he was formerly Head of Artist Marketing, UK & International.
The London-based executive started his role at YouTube in August, according to his LinkedIn profile.
---
July 2019
July sees the exit of Spotify's Global Head of Curation, Mike Biggane, who leaves his role at the company to join Universal, as Executive Vice President of Music Strategies and Tactics.
Confirming a number of rumor stories in the weeks prior to the announcement. UMG says Biggane's newly created role will see him work across labels and territories "as an accelerator for artists' careers and to maximize the opportunities for new music releases".
Spotify's Chief Economist, Will Page also exits, having joined Spotify in 2012, Page was an influential global figure at the company, becoming deeply involved in both its industry outreach and its broader lobbying efforts.
---
June 2019
Austin Daboh, one of the most senior and best connected figures at Spotify's UK HQ, resigns from his role as Head of Music Culture & Editorial at Spotify UK. In September MBW reports that he has joined Apple Music in London as Head of Editorial for the UK & Ireland.
Over in New York, we learn that Spotify's Global Head of Advertising, Brian Benedik, is to exit the company in September.
It is also announced in June that Shane Tobin, Spotify's Head of Partnerships for Content & Creator, is leaving the company. He joins Sofar Sounds as VP of Partnerships and Entertainment Relations.
---
May 2019
MBW reveals that Spotify's respected Global Head of Publishing Adam Parness, has resigned from the company and will leave his role, effective June 3.
Parness played a key role in the industry-wide support for the signing of the US Music Modernization Act, and, internally, led the charge for the addition of songwriter and producer credits to Spotify's platform.
His departure comes amid widespread anger in the songwriting community over Spotify's appeal against a Copyright Royalty Board-approved pay hike in the US.
---
March 2019
Alison Bonny, Spotify's Comms Director for EMEA, leaves the company after almost eight years in the role.
Jonathan Prince, who joined Spotify as Global Head of Communications and Public Policy in September 2014, also exits.
---
October 2018
Spotify's widely respected head of Latin music, Rocío Guerrero, leaves the streaming company to join Warner Music Group a month after Spotify's Global Cultures initiative is launched.
Elsewhere, we learn that Doug Ford, SPOT's global Head of Music Culture & Editorial, will be leaving the firm. Ford joined Spotify as part of its acquisition of Tunigo in 2013, which also brought Nick Holmstén into Daniel Ek's company.
---
September 2018
The departure of Chief Marketing Officer Seth Farbman, who took up the global position three-and-a-half years prior, is announced in Spotify's SEC filing.
---
August 2018
Spotify's US communications head Graham James steps down after six and a half years with the company.
---
July 2018
Troy Carter, Spotify's Global Head of Creator Services, leaves the company and goes on to form artist services company Q&A in partnership with J.Erving.
---
June 2018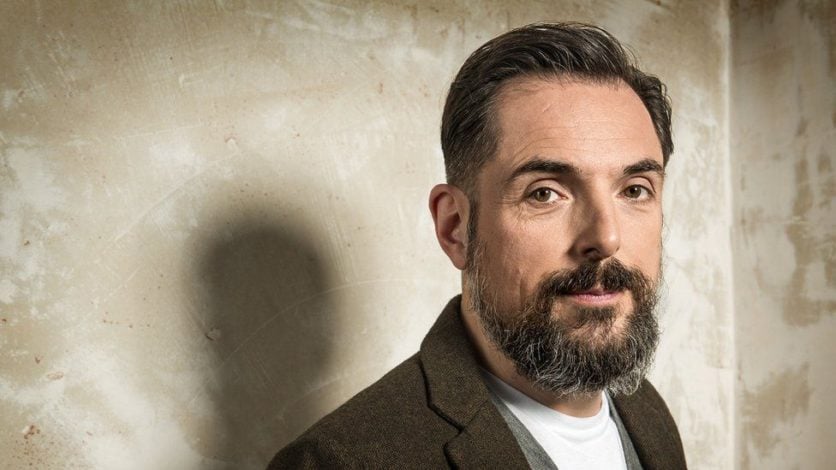 George Ergatoudis, one of the most influential tastemakers in the UK business, leaves Spotify to join arch rival Apple Music.
The same month sees the departure of Mark Williamson, Spotify's LA-based Global Head of Artist & Industry Partnerships, who leaves the company after seven years.
---
May 2018
Respected UK-based marketing and comms specialist Angela Watts, who at the time was one of the highest-ranking Spotify executives worldwide, leaves the streaming company after eight years.
---
April 2018
Dave Rocco, previously Global Head of Artist and Label Marketing at Spotify, exits his role and joins Universal Music Group as Executive Vice President, Creative.
---
March 2018
Spotify's RapCaviar chief, Tuma Basa, exits the company a day after it filed to go public. He goes on to join YouTube.
Before being hired by Spotify in 2015, Basa spent four years at BET, ten years at MTV and three years as VP of Music Programming at Revolt TV – the online hip-hop specialist broadcaster founded by Sean 'Diddy' Combs.
"He's our resident genius in hip-hop," Daniel Ek once said of Basa.
---
February 2018
The boss of Spotify's licensing of original content, Pat Shah, leaves the company.
Rob Harvey, Head of Label Relations at Spotify in the US, also exits the streaming service amid a handful of lay-offs.
---
January 2018
Spotify's Chief Content Officer, Stefan Blom, leaves the streaming company – as SPOT's aim to list on the New York Stock Exchange gathers pace.
---
December 2017
Kevin Brown, the most senior industry-facing executive at Spotify outside the US leaves the company.
When he departs, Brown is Head of Artist & Label Services UK and International at Spotify – where he first arrived in 2013.
---
August 2017
Spotify's Head of Video and Podcasting Operations Tom Calderone parts ways with the company. He headed up the team that commissioned the Russell Simmons-produced Traffic Jams.
---
June 2017
Sean Parker, co-founder of Napster and ex-President of Facebook, steps down from Spotify's Board of Directors after seven years. Parker became part of Spotify in 2010 when he reportedly invested $15m for a 5% stake.
---
March 2017
Francis Keeling, Spotify's VP, Global Head Of Licensing and a respected former UMG exec leaves the company having been drafted in by Spotify in summer 2015 to head up negotiations with labels.
---
October 2016
One of the first of many high-profile executive departures at Spotify, as Chairman Martin Lorentzon steps down in October 2016 with Daniel Ek taking his place.
---
September 2016
Chief Revenue Officer Jeff Levick exits Spotify after five years with the company.
The same month sees top Spotify sales executive Jonathan Forster leave the company. His roles at Spotify included GM of Europe, MD of the Nordics and VP of Sales for EMEA.
And we learn that Steve Savoca, Global Head of Label Relations, exited Spotify in late summer. He's now with Apple Music.Music Business Worldwide