MBW's World's Greatest Songwriters series celebrates the pop composers behind the globe's biggest hits. This time, we talk to Grammy-winning Nija Charles, whose work includes hits created with/for the likes of Beyoncé, Ariana Grande, and Lady Gaga. World's Greatest Songwriters is supported by AMRA – the global digital music collection society which strives to maximize value for songwriters and publishers in the digital age.
---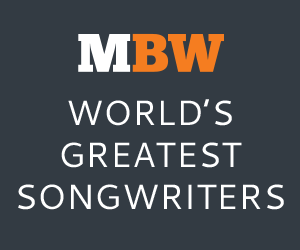 At just 23 years old, songwriter and producer Nija Charles has a host of impressive achievements, which include working with Beyoncé and Jay Z, Lady Gaga, Cardi B, Ariana Grande and Drake.
Her work has led to three Grammy wins, multiple press profiles and a recently-signed deal with Capitol as a solo artist.
She's even got a street named after her. The one she grew up on in Union, New Jersey, is now called Nija Charles — something a friend and her manager, Christian McCurdy, made happen to celebrate the success the songwriter's achieved during the pandemic.
That success has included a Grammy win for Charles' co-write on Lady Gaga and Grande's US No.1 hit Rain On Me (Best Pop Duo/Group Performance) and a credit on Grande's chart-topping single, Positions.
Over the last year, Charles has also worked on releases from Wizkid, Ty Dolla $ign, Maroon 5, H.E.R. and Megan Thee Stallion.
So what's behind her prolific work rate at such an early age? "God and intuition," she answers.
"My whole life I feel like I've been guided by something that tells me which direction to go in and it always ends up being the right decision. But that's definitely followed up with hard work and dedication, making sacrifices and knowing what I want."
"My whole life I feel like I've been guided by something that tells me which direction to go in and it always ends up being the right decision."
Charles became interested in music production in her teens through her aunt and uncle, who were hobby producers.
She later enrolled at the Clive Davis Institute at NYU and, while there, started getting attention for the beats she was making and sharing on SoundCloud, later adding her own melodies and lyrics.
---
McCurdy found her after Charles recorded a demo of a beat by a producer he was working with, she signed a deal with UMPG, and the song she co-wrote that changed everything was Ring from Cardi B's debut album, which was released in 2018.
Charles has spoken about experiencing stereotyping that resulted in her being siloed to R&B music but she broke into the pop world with Rain On Me thanks in part to her friend, BloodPop, who brought her into the session."That was the first song that allowed people to see that I can do other genres," she says.
Current projects include executive producing Kiana Ledé's second album, and Charles has started her own production company which is working with producer Sergio Romero. Her solo music under the new Capitol deal is expected to drop in the coming months.
Here, we chat to her about her approach to songwriting, confidence, failure and her biggest lessons learned to date.
---
How do you approach songwriting and where do you find inspiration?
I have to go into it with a blank canvas and a headspace that's mentally free with good vibes. I draw inspiration from everywhere — movies and TV shows that I watch, conversations I've had, when I've been through stuff that the artist is saying that they've been through, just every avenue that my eyes, ears and mind can view. I'll listen to chords, melodies or tracks and I'll pick something that moves me — that's the only way that I can get what I want out because I can't force anything.
"I'm a melody-first person so I'll make sure I get that right, and then I approach writing [lyrics] like a conversation."
When I hear a sound that really inspires something, it's like a melody or a word comes to me out of nowhere and I go in the booth and freestyle it out. I don't write my rhymes or lines down, I just blurt it out and try to make sense of what I'm saying and the melodies. I'm definitely a melody-first type of person so I'll make sure I get that right, and then I approach writing [lyrics] like a conversation because that's what it is.
---
---
Do you ever experience creative blocks where you feel like you just can't write, and if so, how do you deal with that?
Yeah, for sure. Nowadays I definitely experience writer's block more. How I used to deal with it was going to the movies and being a regular person but all that has shut down.
Now what I do is I don't force it, I don't feel bad about it, I just make sure that I go home, I eat, call up some friends, just hang out and forget about music so that I can regroup and come back the next day with a free mind again. Every day is not going to be a great day, you can't win them all.
---
What have you learned about the ingredients that go into a successful songwriting session?
Number one is good vibes. It's never fun when you go into a writing session with a chip on your shoulder or carrying weight from other situations that may have affected your mood because it'll affect the song. Some of the other ingredients are great melodies and catchy hooks.
---
You've been in some sessions with really high profile artists, and I've also heard you speak about how a lot of the sessions you go into tend to be quite male-dominated. What gives you confidence in those situations that could potentially be intimidating?
The confidence that I have is something that I was taught very young. My mom grew up in the corporate world — she was an engineer and a black female in a male-dominated industry.
She always taught me that as long as you have the knowledge, you are the one going into these rooms, no one should tell you what you're doing wrong. If you are confident in yourself, that's all that matters, don't take no for an answer. So I've always carried myself like that.
Music is something that I'm passionate about and I know what's true to me so when I go into these rooms, that's definitely the mindset that I have. I don't feel intimidated because I was taught that from an early age.
---
---
You've had a lot of success but what often goes hand in hand with that is failure because you have to fail in order to learn and improve and then have success. Do you have any memorable failures and lessons that you've learned as a result?
Yeah, there was one song that I was asked to work on and I wasn't mentally right. I was tired that day and didn't take the song seriously. It was just not a good day and I ended up leaving [the session] and not really being productive.
"I learned that you have to bring your A-game every time."
The song ended up going to number one and that was a gut punch for me. I learned that you have to bring your A-game every time and you have to take everything seriously — you're here for a reason. If you don't take it seriously, things will slip and you'll see it. It was one of the first times I let something slip through my fingers.
---
Can you tell us what the song was?
I can't!
---
You've recently signed to Capitol as an artist. Why is it important to you to branch out in your own right and what are your ambitions in that capacity?
I feel like it's very important for me to come out as an artist because I am a songwriter but that's not all that I am. Over the past few years, with the following that I've gained and seeing people organically gravitate towards me, I realised that my purpose was bigger. I want to be seen as a mogul, not just a songwriter.
So I'm tapping into my artistry and having people hear the songs that are my story and get more in tune to me and the records that I want people to hear. When I'm writing for other people, I'm writing songs that I want to hear from them on the radio, what I think they should sing, and there's a whole other lane and sound that I feel like people need to hear for the culture of music and culture in general.
"My ambitions are as big as they can get. I want to have charting singles on the Billboard 100, I want to get a number one with my own artistry."
My ambitions are as big as they can get. I want to have charting singles on the Billboard 100, I want to get a number one with my own artistry. I want to tap into everything, heal people, just like I do with my songwriting. I want people to gravitate towards the music, I want awards, I want everything. It's a new challenge for me and I feel like I do well when it comes to challenges because that's what excites me.
---
Songs are often written by committee these days — what are the pros and cons of that from your perspective?
The pros to having a lot of songwriters on a song is that every songwriter has their own flavor that they bring to the table. You can play one track to five different people and you'll have five different songs. The beauty of having a collaborative effort is that there's a mix up of all these people's styles. If you took one or two of those songwriters out, the song would not be the same.
"egos get in the way sometimes."
The cons of that is that egos get in the way sometimes. And sometimes people aren't always team players when it comes down to the splits — if people aren't breaking it down equally it can create issues around what everyone thinks they deserve on the song. Those issues tend to happen a lot when there are a lot of writers if they're not splitting it easily.
---
What advice would you give to someone starting their career as a songwriter today?
Networking is key. And always believe in yourself, that's the most important thing, because so many people won't see your vision or will just tell you 'no'. You're going to get a thousand nos before you get a yes so make sure you don't let that discourage you. Somebody will like your song — I'm a firm believer that music will always be heard, it's just about timing.
---
Are there any key pieces of advice that anyone else has given you along the way that have really stayed with you?
One piece of advice was more of a quote that I read and it was: a fool learns from his own mistakes, a wise man learns from the mistakes of others. That's definitely stayed with me throughout my career. There were a bunch of people before me and patterns that I can learn from.
If someone did something wrong, just make sure that you don't do that or see where people had their faults and learn from that so that you know you don't make those same mistakes. Learning about history, observing other people and taking advice from other people is definitely one of the main things I've learned that has helped me along the way.
---
what would you change about the music industry and why?
I would change the lack of respect for songwriters. It's a 50/50 partnership between producers and writers and, without us, music would not be where it's at.
Everyone needs to be fairly compensated and that way everyone will be happier and we wouldn't have all these issues.
---
What would fair compensation look like to you?
Points on the master, getting paid advances, or just songwriting fees per diem. So coming into work and being able to not pay for our own food. Just taking care of the writers, in general, that would be fair compensation to me.
---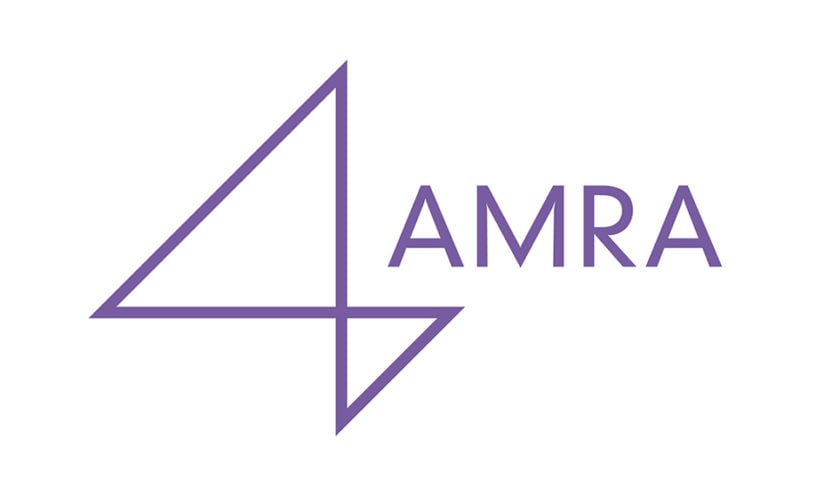 AMRA is the first of its kind — a global digital music collection society, built on technology and trust. AMRA is designed to maximize value for songwriters and publishers in today's digital age, while providing the highest level of transparency and efficiency.Music Business Worldwide