MBW's World Leaders is a regular series in which we turn the spotlight towards some of the most influential industry figures outside the US and UK markets. In this feature, we speak to Sylvain Delange, Managing Director of Believe Asia Pacific. World Leaders is supported by PPL.
---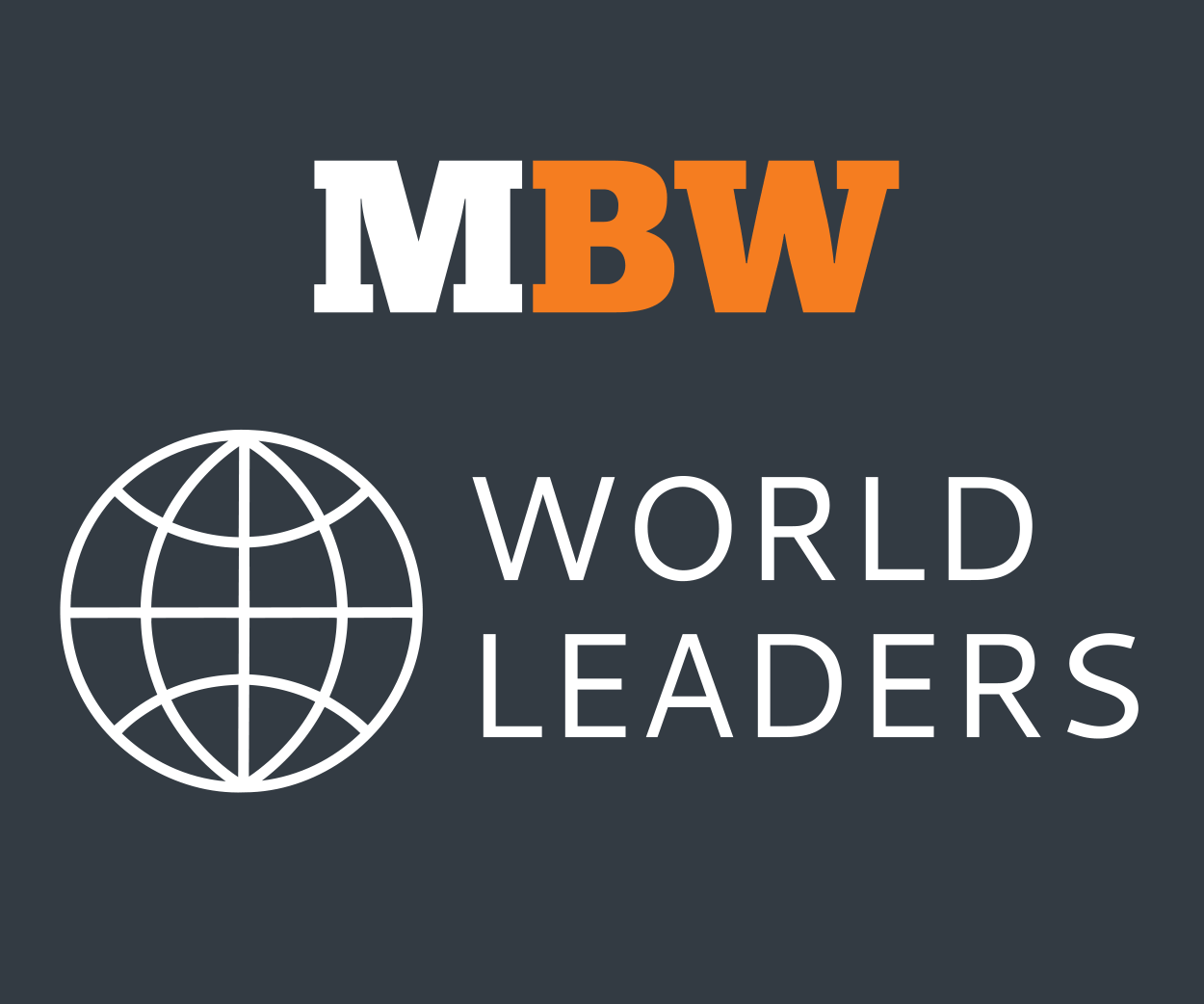 2021 has been a bumper year for Paris-headquartered music company Believe.
In June, the distribution and services company, and owner of DIY distro platform TuneCore, listed on the Paris Euronext stock exchange, floating 14.35% of its equity and raising €300 million in the process.
In September, the firm revealed that, on an organic basis, its global revenues rose 30% to €260 million (USD $315m) in the first six months of 2021 – up from €196 million in the same period last year.
With the publicly traded company now operating in over 50 countries, one particular part of the world where Believe forecasts exponential growth in the coming years is the Asia Pacific region.
"We think that Asia Pacific is going to be the largest recorded music region in the next 10 years," says Singapore-based Sylvain Delange, Managing Director of Believe Asia Pacific. "We are going to put a lot of effort into that region, both from an organic standpoint and from an M&A standpoint."
On the M&A front, Believe – which started investing in the APAC region in 2013 and now operates across 14 territories – has recently acquired a stake in one of the largest labels in South-East Asia: Philippines-based Viva Music and Artists Group (VMAG).
Believe snapped up 15% of VMAG's total share capital for €23 million (approx. $26m at current exchange rates), and Delange tells MBW that there "is an option for [Believe] to increase that stake" in future.
And just last month, Believe acquired a 76% stake in South India-based Think Music for €13 million (approx. $14.6m at current exchange rates).
The two deals in the wider region follow the 100% acquisition of Indian music record label company Venus Music back in 2019, which has since rebranded as Ishtar.
Delange notes that Believe wants to work with top-performing local players in the region in order "to leverage the local scene" and that this acquisition criteria hasn't changed post IPO, but rather that "the IPO really helped us to fund some of those acquisitions".
He adds: "On top of that, and this is what happened with Think and Viva, is that we've been there in those markets for a very long time. We're building very strong relationships with some of those players."
Here, Sylvain Delange tells MBW about Believe's strategy in the region, how its recent acquisitions are accelerating its growth, and how the company is building relationships with local labels and artists…
---
What made Viva an attractive acquisition target for Believe?
Viva Music has managed to both leverage its very long standing catalog, move forward on new types of artists, [in] urban music and hip hop, which has been a genre of music that has been difficult to capture in the Philippines.
You mentioned that hip-hop has been a genre that has been difficult to to capture in the Philippines. Why is that?
The hip-hop scene, most of the time, emerges from social media [or] from collectives that are not necessarily very connected with record labels.
Or they might sometimes even have a very prejudiced idea about record labels being part of a big company. It's sometimes difficult to attract them because they want to stay independent.
Viva has, notably through the leadership of Vic Del Rosario, Jr. [VMAG Chairman, President and CEO], been able to build a strong relationship with the hip hop scene and bring on board a number of hip hop artists.
---
How does Believe's M&A strategy in the region correlate with the company's growth acceleration strategy?
To put things into context, our top priority is to leverage the local scene. Ever since we launched in the region in 2013, we've focused our attention on local markets, local artists, local labels – in order to contribute to the education of the local industry.
In the digital landscape, back in 2013, there was only iTunes. YouTube was not even monetizing in our markets. So it was very early days. Our objective was to [focus] all our efforts on local music and local artists in order to grow that area.
What we've witnessed all across the board, is that the vast majority of music markets are domestic markets and domestic markets first, with very few exceptions, where there is a strong influx of import music. The vast majority of markets are domestic, and this is especially true in Asia Pacific.
It was thus logical to focus our investment on local labels.
---
When you're looking at potential acquisition targets, what other key factors do you take into consideration?
First of all, it's the quality of the leadership team, because music is a people's business.
We want to work with people to which we feel close and who share our values and vision of the market.
"music is a people's business."
Second, we're looking at companies that have developed a very unique position on a specific music genre or within a specific geography., as illustrated by both Viva and Think Music transactions.
And obviously, companies that are geared to leverage the digital space to accelerate their growth.
---
Is there one market within the wider region that is a particular focus for Believe or is it really the entire region that you're focusing on?
Asia Pacific as a whole is a top priority, with an extra focus on India, Southeast Asia and Greater China.
Those three areas are extremely key for us because, as some of those markets will become Top 5, Top 10 and Top 20 markets in the next 10 years. Those markets are therefore expecting to see very strong growth momentum and clearly more diversity.
"Asia Pacific as a whole is a top priority, with an extra focus on India, Southeast Asia and Greater China."
There's going to be more labels, more artists. A wide array of ecosystems are going to emerge from that growth and we want to be able to accompany that growth from the beginning.
That's what we've been doing for the past eight years.
Southeast Asia in itself is a large region with a lot of countries. I would say we have four to five key markets: Indonesia, Philippines, Thailand, Vietnam, and Malaysia. We're anticipating that those markets are going to grow significantly.
---
How competitive is the market for Believe currently, across the whole region?
It becomes more and more competitive every day that passes. The fact that we've been there much longer, or at least, we've been a lot more active than most of our competitors on the ground for the last eight years, has given us an edge in terms of understanding those markets, the local dynamics, the production landscape, the repertoire, and catalog landscape.
[We also understand] the marketing specificities of each market to be able to adjust and tailor our offering to best fit the needs of those labels and artists.
"The market becomes more and more competitive every day that passes."
Yes, competition is ramping up, but they will have to go through the same phase we did, which is, essentially go on the ground, learn and absorb as much knowledge as possible to be able to tackle those markets more efficiently.
So do we have competition on the ground? Yes, we do. We also have some level of local competition to some extent. There's a bit of both. There's international [competition] from majors and then some local competition. Believe fits really well in between, by being both very local as well as being an international player.
---
What trends are you seeing in the wider region, on a territory by territory basis, in terms of digital growth, usage of specific platforms, specific genres etc.?
If I had to [comment] on an overall trend in terms of streaming or the DSP landscape, I would say there's three types of markets.
There is a very unique Greater China market, with Mainland China specifically being dominated by local players with a total absence or near total absence, for the exception of Apple Music, of foreign players.
And the same thing in terms of marketing platforms, social media platforms. They are completely different. It's an island on its own.
You have hybrid models, India being one where there is a very strong presence of YouTube, very strong presence of international players such as Facebook, but you also have a lot of local platforms that are very popular.
There are also a number of emerging social media platforms, or short format, video platforms that are emerging as well. Obviously, with TikTok being banned [in India], it gives an opportunity for new platforms to emerge.
So you have that hybrid market and then you have markets like Southeast Asia, which are mainly driven by international players. YouTube, Spotify and Apple are kings, with a few exceptions.
We operate in Southeast Asia, in line with what happens in Western markets to some extent, because it's driven by YouTube by TikTok, whereas in India, we have to build more complex strategies across local platforms and international platforms. Obviously for Mainland China, it's really bespoke.
---
What challenges does Believe face in the wider Asia Pacific region?
One of the main challenges that we face is that a lot of players are still operating very last minute.
There's still a need for a player to understand that, just because it's digital, you can't just drop your single or your new album one day to the next. You have to prepare. There's some important strategy to put behind it.
"We're doing everything we can to make sure we're accelerating the growth of local markets by trying to support local artists."
When we came in eight years ago, we spent most of our days talking to our clients about the importance of anticipating the release. Now things have changed. It's improving, but there's still a lot of work that is being done on that front.
The second challenge is, because those markets are still young, there are a lot of artists that are in the middle size of the ecosystem, that may still not generate enough revenues to be completely sustainable on their own.
This is where the growth of those markets will make a huge difference for them. We're doing everything we can to make sure we're accelerating the growth of local markets by trying to support local artists.
---
You mentioned Greater China briefly, what are your thoughts on the recent regulatory updates in China? What impact will that have on music companies operating there?
We saw it coming and all of the local players saw it coming. It wasn't so much of a shock because we all anticipated it.
That regulation is limited in its scope. It doesn't cover all the types of catalog, it doesn't prevent M&A either. So the local players are still able to buy or to acquire content or labels which, by definition, gives them some exclusive access to the content.
And the exclusivity does not apply to artists either, which means that those players are still able to sign those artists. The change is not as massive as it was perceived in the West.
However, we can expect that the regulatory bodies will probably continue in the same direction to ensure that there is no monopoly on the market. It's probably a good direction in favour of diversity and content creation in Greater China.
---
What are your thoughts on what the single current most important technological development is that you think will have the biggest impact on the global music business in years to come?
That's a very hard question. Lately, there's been an acronym that has been on everybody's tongue, which is the NFT. We're talking a lot about NFT's and what the blockchain technology can bring to artists.
We've already seen some initiatives here in Asia Pacific. We know some Indian players are looking at it. We know that some players in Southeast Asia are also looking at it.
"The paid streaming revolution hasn't happened yet in most markets in Asia Pacific."
We've run a few tests as well. We're looking at some opportunities in Australia and New Zealand. For the time being, we're still very much in the beginning of trying to figure this out.
What exactly is the opportunity behind it? To me, this is an amazing direct to fan technology that might have repercussions on how artists get additional revenue sources from second usage of their merchandising, for example,
From a technology standpoint, I still think that the paid streaming revolution hasn't happened yet in most markets in Asia Pacific, so we're still waiting for that to happen.
---
What is the one thing you would like to change about the music industry and why?
One thing I would like to change, but I know it's going to change, so we just need to be patient, is giving independent artists a way of living off their music. You have no idea how vibrant and how strong and creative the music scene is in the Philippines, Indonesia, India, and in China.
It's really rich and some of those artists are making a living somehow, because they tour, but digital is yet to become a significant piece of their revenue pie.
"I really hope that those artists will not give away their copyrights and will stay in control and continue to understand the value of their copyrights and their work in the long term."
There are still a lot of artists that deserve to live off their music and gain access to a wider audience. But it's very difficult for them to do it at this stage. I would like it to happen faster.
I really hope that those artists will not give away their copyrights and will stay in control and continue to understand the value of their copyrights and their work in the long term.
---
What are your predictions about the growth of the independent artist sector in years to come?
It's quite the same as in every country. As the pie grows, as the market gets bigger and there's more revenue, there will always be an emerging scene of independent artists that see the opportunity to develop, to grow and to be on their own.
Some of them we support through TuneCore, some of them we support through Believe for distribution and sometimes artist services. And that's really expected to grow as the pie grows bigger and bigger.
It's difficult to give you any number, but it's expected to grow exponentially, because the market itself is growing exponentially.
---
TuneCore expanded its operations into South East Asia in 2020. How did that expansion tie into Believe's wider strategy in the region and how have things progressed since then?
TuneCore is an amazing tool for creators to reach out to their audience. It's easy, simple. It has even been made more simple with the recent launch of TuneCore Social Platforms, which we think is going to be a tremendous help for South East Asian artists that won't need to pay up front to register on the platform, or to upload their content.
And as a matter of fact, ad supported revenues coming from platforms such as YouTube or TikTok is still the first source of income in those markets.
"TuneCore is an amazing tool for creators to reach out to their audience."
It's an opportunity for those artists to test the water, put their creations online, and see how the public reacts. For us, it's a great tool to spot talent early that would need a further boost to reach a wider audience, or that would need further expertise, or even marketing support or financial support for them to grow faster.
TuneCore is very complementary with the Believe ecosystem. We've seen great results already in Thailand, in Indonesia, and in India as well.
---

World Leaders is supported by PPL, a leading international neighbouring rights collector, with best-in-class operations that help performers and recording rightsholders around the world maximise their royalties. Founded in 1934, PPL collects money from across Africa, Asia, Australia, Europe, and North and South America. It has collected over £500 million internationally for its members since 2006.Music Business Worldwide