The Weeknd's new album, After Hours, enjoyed an impressive opening 24 hours on streaming services.
On Friday (March 20), MBW confirmed that the Canadian's star's LP had secured over a million 'pre-adds' on Apple Music – the equivalent of traditional pre-orders on the platform.
Now we have the numbers for the album's first 24 hours on Spotify… and they're big.
Before we get into the figures, here's our usual caveat: all data here refers to Spotify's chart-eligible streams, as published on SpotifyCharts.com; these numbers actually under-play the full total an album may have attracted, as Spotify puts a cap on the number of plays each individual user can contribute towards its chart within a 24 hour period. 
---
Right. According to MBW calculations based on SpotifyCharts.com, After Hours racked up 59.06m chart-eligible global plays on Friday (March 20) across its 14 tracks.
As a result, After Hours claimed seven of the Top 10 and ten of the Top 15 tracks on Spotify's global daily chart that day.
---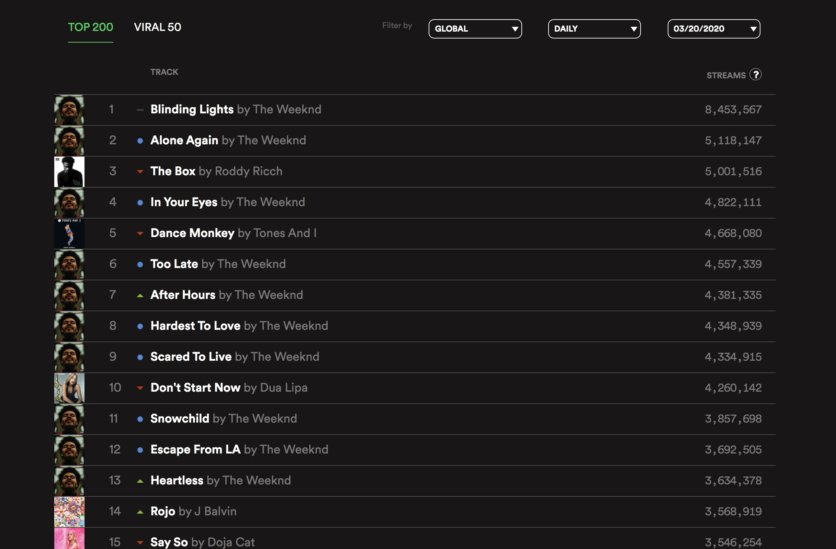 ---
Bear in mind that the all-time record-holder for opening-day streams on Spotify is Drake's Scorpion, which pulled in 132.38m chart-eligible streams in its first 24 hours on the service on June 29 2018 – but did so as an album containing 25 tracks.
Behind Scorpion, Spotify's biggest all-time album debuts are Ariana Grande's Thank U Next  (12 tracks, released February 8, 2019) and two Post Malone albums: Hollywood's Bleeding (17 tracks, September 6, 2019) and Beerbongs & Bentleys (April 27, 2018).
Interestingly, like The Weeknd's After Hours, all of these albums were released by Republic Records.
Beyond this, other day-one leaders in Spotify's history include Lil Wayne's Tha Carter V, Travis Scott's Astroworld and Bad Bunny's YHLQMDLG.
---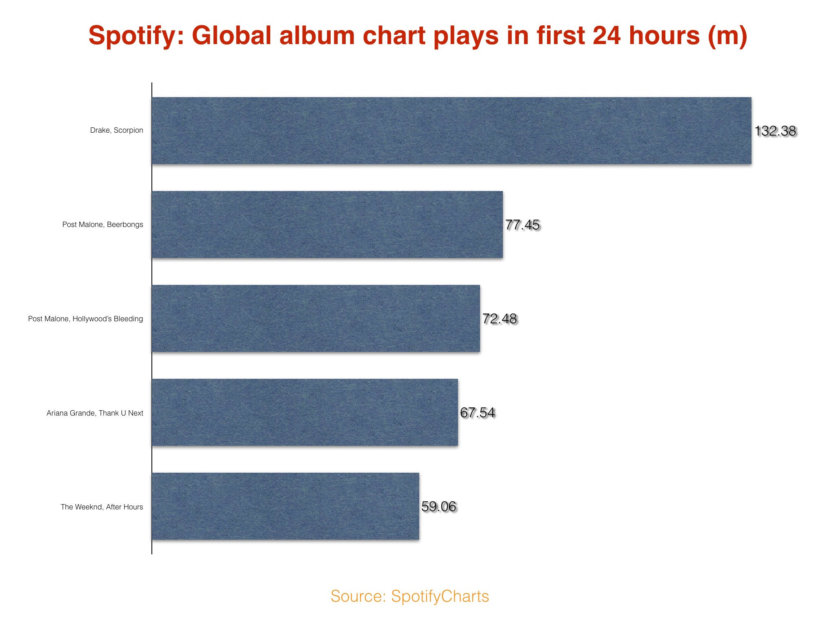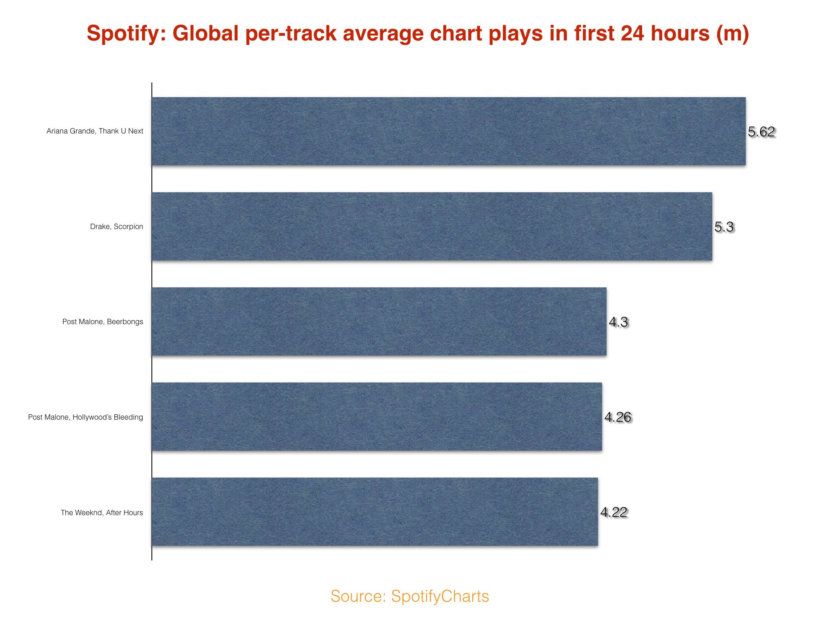 ---
In the United States, After Hour's day-one dominance of Spotify was even more apparent.
Tracks from the album claimed the first nine tracks of the Spotify daily Top 10 chart in the market on Friday, and no less than 13 of the entire Top 15.
---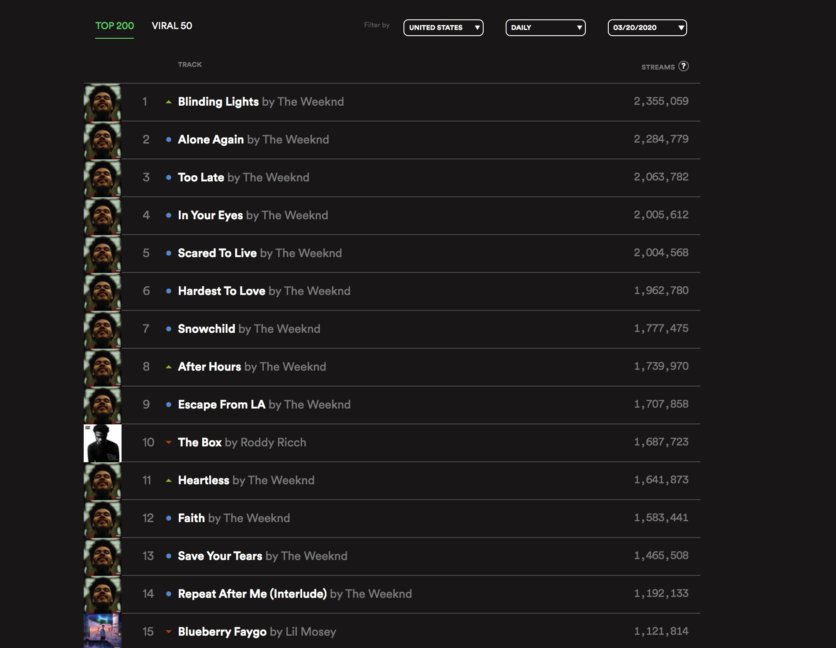 ---
According to MBW calculations of Spotify data, After Hours racked up 24.90m streams in the US in the 24 hours, accounting for 46.1% of its global tally.
After Hours is The Weeknd's first album since 2016's Starboy.Music Business Worldwide