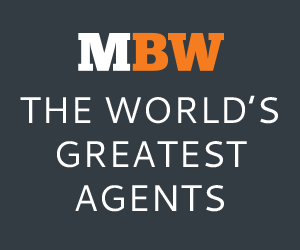 MBW's World's Greatest Agents series celebrates the talent representatives looking after the live careers of the world's biggest artists. This time, we speak to Marsha Vlasic – the President of Artist Group International, where she looks after the likes of Neil Young, Elvis Costello, The Strokes, Cage The Elephant and Iggy Pop. World's Greatest Agents is supported by financial technology company Centtrip Music, which regularly works with the live music sector to maximise returns from artist touring around the globe.
---
If there's ever a blueprint on how to build long-term artist careers, Marsha Vlasic's approach is up there with the best.
Across her 40 years working as an agent, Vlasic has helped develop the live careers of a number of legendary rock acts like Elvis Costello, Iggy Pop and Neil Young.
All of whom continue to play sell out shows, despite being of an age where it would be entirely reasonable to kick back, relax, and enjoy the fruits of decades of hard work.
That level of work ethic is exemplified by Vlasic too, who pledges to "rock till I drop". Alongside a commitment to building trust and maintaining honesty, the shared dedication might be one of the reasons why the relationships with her artists have stayed firmly intact.
---
Vlasic was never destined for a career in the music business. Growing up in a poor family in Brooklyn, New York, the only link she had to music was as a fan.
Rock and roll shows at the Brooklyn Paramount Theater were where she first got her taste of live music — the ticket fee for which she could only afford after walking around the block a few times begging for spare change. The fact her first job happened to be at an agency was purely accidental.
She explains as part of our interview below, which took place at Midem before her keynote interview (pictured above): "Continuing education wasn't an option and I had to go out to work. I just went to an agency and applied for a job, any job, and I landed this job working for major broadway playwright Frank Loesser."
Then, a serendipitous meeting with a go-go dancer at the Copacabana club led her to working with the dancer's managers.
Which led Vlasic to her next job at American Talent International, where she worked for three 'crazy agents' and started building the foundations of a long career.
---
That preceded stints at ICM and William Morris, before Vlasic launched her own agency in '93, My Very Own (MVO) — a name that was inspired by a boutique owned by her favourite fashion designer of the time, Norma Kamali.
As her own boss, Vlasic pioneered music festival packaging in launching the Ozzfest and H.O.R.D.E tours, and continued to represent a roster of clients that went wherever she did.
Alongside those mentioned above, those include The Strokes, Muse, Moby, Band of Horses, Cage The Elephant, Silversun Pickups, Regina Spektor, Julian Casablancas, and Pegi Young.
Vlasic sold MVO to ICM in 2008 and, after five years, moved on to become President at Artist Group International, where she remains today.
Here, we discover the tricks of her trade…
---
What are your memories from those early days working for the three agents?
Oh, that was insane. My memory is definitely that it was all craziness. Things were different then, it wasn't considered a profession or a business, it was just rock and roll. Everybody was at a much higher emotional state at all times so it was yelling and screaming and frantic.
---
How did you deal with that environment?
Very well! It fit me well.
---
What lessons did you learn about how to be a good agent from those times?
I don't know that I learnt it then, or if I learnt it from being a woman or a mother, but my clients and their desires and dreams are really important to me.
"my clients and their desires and dreams are really important to me."
If Neil Young has a dream to do something that seems insane, maybe I can fulfil his dream, maybe I can't. I never said to an artist, Oh, that's not possible, it was always like, Let's try it, I'll give it a whirl.
---
What are some of the more, let's say obscure, ideas that you have tried to facilitate?
Each time Neil had an idea of a band or configuration, whether it be his electronic thing or the Bluenotes or whatever they were, we tried to execute it for them. Elvis Costello had many configurations of ideas that he had.
When I first met with PJ Harvey, which was just a few years ago, she told me that her experience of touring the US was not great and that she wanted to play industrial rooms and that she didn't want to play beautiful theatres. I said look, I don't know if that's possible but I'll certainly attempt to see if it was and it really wasn't.
So I came back to her and said, Here are my findings of what can't and can be done, and we wound up having an amazing sold out tour of America and she couldn't have been happier.
---
What are your memories from setting up MVO?
I was at William Morris at the time; I'd left ICM to go there always thinking the grass is greener, and it really wasn't, so I decided that it was time to go out on my own. I rented a space in [the offices of management company] Gold Mountain in New York because I wasn't ready to go sign a lease and set up all the technology, so this was a little stepping stone.
I was lonely, I went from one extreme where people would come into my office, put their feet up and I'd play shrink and not be able to move because people were relaxing and hanging out, to it being me and an assistant and it was hard. I felt really vulnerable, I was very motivated to work, but it was just lonely.
---
Then you returned to ICM when they bought MVO — why did you decide to sell the company?
They convinced me! I was actually going to make another deal with two guys, which I won't name, and I was left at the altar. I had been really into that whole idea of having partners, of having the team and I went for it. But it was five difficult years for me.
---
What made it difficult?
Just because it wasn't what I hoped it would be. It was a lot of politics and disappointment. I had my clients, who came with me everywhere, but I was looking to grow and to expand and I didn't have that opportunity.
---
So you left and joined AGI — why did you decide to partner up with them?
I felt that [Founder] Dennis [Arfa] had a lot of the same mentality in his work ethics that I had. We were 24/7, don't have desk jobs, he loved what he does, I love what I do.
We had a lot of similarities that seemed to fit and yet we were never going to be stepping on each other's toes or overlapping each other in any way. It would almost be like being on my own but having the umbrella.
---
What are your ambitions now under AGI?
I still would love to expand, I'd love to leave a great legacy. That would be by finding new people to hire or companies.
I don't believe in poaching acts, it's just a heartbreak for me to even attempt it because people put their heart and soul into it and sometimes they just need help. So I would look to maybe hire other agents that have acts and need that umbrella.
I'm gonna rock till I drop, I don't want to ever stop working if I don't have to and I hope I stay well and healthy and [continue to] really love what I do.
---
What is it that you love most about being an agent?
If you look at my phone at the end of the day, I'm in communication with 95% of the artists I work with, whether it be Julian Casablancas, Albert Hammond, Iggy Pop, Elvis, Neil or Regina. We have relationships and I think that is what makes me enjoy my work more than anything. I'm not two steps removed from anyone.
"relationships [with my artists are] what makes me enjoy my work more than anything. I'm not two steps removed from anyone."
I don't step on manager's toes, they know that their artists enjoy working with me and being friends with me, and just running things by me, maybe because I'm the real adult in the family and it works.
---
What makes a successful agent?
I think going back to more of an old school way would be better. I think the reason why some of these Live Nation and AEG tours are happening is because a lot of artists don't even realise they have agents. So if somebody can write them a cheque and it doesn't change anything for them…
I know my handprint is with my artists and they know who their agent is. A lot of the agents of today have no relationships with their artists, and they don't communicate with them at all, it's [all done] through management and their value or input is not even considered. But the more you know each other, the more you trust, or not! A lot of it is based on trust.
---
What impact do you think that has on the live music business?
Probably none, I mean the artist still goes out there, does his thing. But in terms of the set up, making right decisions for the next move, having a history, knowing when to take the risk and when not to take the risk. And it isn't only about more money being generated, it shouldn't be, you don't make a financial decision about where you play in New York, I think the decision should be [based on where to] have the most successful show in New York, LA or Chicago.
Knowing that and that there is somebody that can tell you your history, what you charged the last time, that was connected to you, was at the show, witnessed what happened and was part of that, is different from somebody who is just sitting behind a telephone with no relationship.
---
You've represented a lot of artists who've had really long careers. What is the secret to longevity?
I don't know if I can take the credit for it, their music takes the credit for that, although I think my belief in them and coming up with different kinds of ideas for touring to keep them out there and making it financially profitable without hurting them or ripping off promoters [has helped].
"A lot of my motivation was not to take the money and run but to preserve it."
A lot of my motivation was not to take the money and run but to preserve it. Your last play was always the most important play, that's what people will remember. So for Elvis Costello, I could sit here and book tour after tour and make sure that every house is filled and make him feel and look good.
---
What goes into those successful decisions?
I don't know if it's instinct… I guess the artists that I represent are not hit or pop song artists, so it's more about how great the show was, how well it did, so that a promoter would want them back again.
---
There does seem to be a trend for young artists now to be playing bigger shows earlier than ever in their careers…
Yes, and I don't think it's wise. I think there is always time to headline, the opportunity is always there, and it's better to go out and look for safe opportunities. Festivals, small venues, turn people away and book second shows makes more sense than having half an arena empty.
"the only way to build a career is to solidify your live show, start small and work your way up to the demand. I believe in gradual growth."
It's the curse of that first hit wonder that the chances of the second album being bigger aren't great. I think the only way to build a career is to solidify your live show, start small and work your way up to the demand. I believe in gradual growth.
The other thing is that there are a lot of bands that think this is a great live show and it's mediocre — you don't come out of the womb running, it's just not natural. And an arena isn't always the best experience, [fans] like to be close up and feel you.
---
Why do you think some of those decisions are being made?
Well, some of those decisions I understand. I understand it's a management decision because some of the smaller venues are of a certain size and there is nothing in-between, so they'd rather go out and play like a cut down arena and to 4/5,000 people rather than 2/3,000 because there aren't venues that are that mid size. There is some wisdom in it but it's not my first priority.
---
Aside from the importance of trust and having that direct relationship with the artists you work with, are there any other business mantras or rules that you've always stuck by?
I always try never to be in the wrong place at the wrong time, like the dressing room before or after a show, and not be in an artist's face and trespassing on their privileges. It's a fine line, having the right credentials to be in the right place and not overstepping your ground.
There have been times when I've been in a dressing room and wished the floor would open up and swallow me up. It's just about respecting an artist and their space.
---
What is it that you're trying to avoid?
Defending yourself in a situation that maybe you had nothing to do with. It's very hard to say, Well that wasn't my job, you can't say that to an artist.
A lot of artists don't know where the boundaries are, who does what exactly, whose responsibility it is, but when they are looking at you eye to eye, you are responsible for everything. So when something has gone wrong, it's your fault.
---
What are the most important lessons you've learned over the course of your career?
I don't know if this is the answer to the question, but there have been certain artists that I've lost for no reason. It was a hurtful disappointment and you kind of take a look around you and say, What did I do and why? When you don't come up with an answer and the email that was dismissing you has no real reason, it's hard to learn.
When you put your heart and soul into something and you lose something and can't justify why, it doesn't get easier. And I never felt like, Well, I didn't need them anyhow. To me, it always was, I put my heart and soul into it.
---
What advice would you give to a young agent starting their career today?
Get out there and feel the music and feel your artists. Know what you are doing and get on the phone and talk to people, stop hiding behind email. It's very hard to tell somebody, Hey, I'm representing X Y and Z, I saw them last night, they fucking blew me away, they had the room on fire — how do you put that in an email and feel the passion?
---
Finally, are there any new artists that you're really excited about?
Cage the Elephant are groomed and set to, I hope, be the next Rolling Stones, please god, fingers crossed, everything crossed. The Strokes are coming with new music — we had a heartbreak [June 2nd] in New York when they were headlining Governors Ball, the weather destroyed our show and we never played, but having them back on the live music scene is exciting.
"Cage the Elephant are groomed and set to, I hope, be the next Rolling Stones."
There is a new band that we are working called Hero the Band, they have a lot of records that are amazing, and Silversun Pickups have new music.
---

A specialist in intelligent treasury, payments and foreign exchange, Centtrip Music works with over 450 global artists helping them and their crew maximise their income and reduce touring costs with its award-winning multi-currency card and live foreign exchange rates. Centtrip Music also offers record labels, promoters, collection societies and publishers a more cost-effective way to send payments across the globe.
Music Business Worldwide