MBW's World's Greatest Producers series sees us interview – and celebrate – some of the greatest talents working in studios across the decades. The latest instalment features Fred Again, a British producer who's worked closely with the likes of Ed Sheeran, BTS, and Stormzy. World's Greatest Producers is sponsored by  Hipgnosis Songs Fund.
---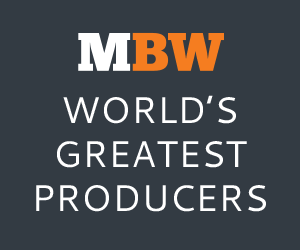 You're a young producer. You're interested in hits and success, but also in the nature and possibilities of sound. You want to collaborate with a range of artists, across a variety of genres, and you're most often happy to be the guy in the booth rather than on the cover.
But you also want to pursue your own, slightly more experimental projects, away from the spotlight and further from the mainstream.
Who do you want as your mentor?
Well, Brian Eno, obviously, the man who created that template. But, be realistic. Or, alternatively, be Fred Gibson – otherwise known as British super-producer, Fred Again.
---
The co-writer and producer on Ed Sheeran's last two albums, Collaborations Project No. 6  and = (both of which went to No. 1 in both the US and the UK), Fred has also worked with Stormzy, BTS and Romy from The xx, amongst others.
His first credits, however, came on Eno's back-to-back 2014 collaborations with Underworld's Karl Hyde, Someday World and High Life. He co-produced both records, with Eno, in their entirety, aged just 20.
---
---
In 2019, following an apprenticeship amongst the Gods, Fred had either a writing or production credit on a staggering 30% of all the UK's No.1 singles that year. Not surprisingly, he was named Best Producer at the BRITs.
The following year, he released his first solo album, Actual Life, followed by the acclaimed sequel, Actual Life 2, in 2021.
His importance within Ed Sheeran's current creative team, meanwhile, is illustrated by the fact that on No. 6 he produced/co-produced no less than 12 out of the 15 tracks (including collaborations with Khalid, Cardi B, Chance The Rapper, Justin Bieber, Travis Scott, Eminem and H.E.R.), while on = he has credits on nine out of 14.
Here, Fred talks about two life-changing introductions, becoming one of the most in-demand producers in the world in his twenties, and why there should be no such thing as an off day. Even if you're having an off day…
---
How did your big break come about?
It came about through no sort of intention or plan on my part, that's for sure. I was working on a bunch of different projects, and I was working with Brian Eno a lot.
Some of the people we were working with fell away, one of them moved, one of them became unwell, and they were all duos, so I stepped into these collaborations and ended up focusing on that for four or five years or so.
---
We have to go back and ask how you came to be 'working with Brian Eno a lot'?!
We met when I was 16. I did a concert of this piece that I very grandly called An Electronic Symphony, for an orchestra, a band and some rappers. Brian came, he was invited by a friend of a friend. It was just a beautiful coincidence.
He asked me to join his singing group and we became very good friends. I was working on stuff with him and he would help me with my stuff. And then we made the albums with Karl Hyde from Underworld.
It was a real blessing. We're still we're still very close to this day.
---
It must have been hard to believe that, almost by chance, as an aspiring producer, you're suddenly being mentored by one of the greatest producers of all time!
To be honest, I feel that more now than I did then – because I was 17.
Funnily enough, Karl [Hyde] was more like that, because he had grown up with Brian's music, and with Brian on the posters, whereas I hadn't. In a weird way, that probably worked better, because it meant that I wasn't overly awestruck, I was more, like, come on, let's make some songs!
But, of course, as I get older, I appreciate it more and definitely become more and more grateful for our relationship.
---
What were the most important things Brian taught you? Not necessarily technical things, but perhaps more in terms of the nature of the job.
It would be entirely non-technical things, Brian would be happy to hear me say [laughs]!
I think the most fascinating thing to me about Brian is he's like a kid. And I say that in nothing but a great way.
When I first started working with him, I was the classical guy, the guy who had the theory, and he would tell me to play something and then be like, 'Oh my God, that was amazing! What was that?' And I'd be like, 'It's a C-major chord, it's really nothing to write home about' [laughs].
"the longer I work in music, and I think this arc will continue for the next 50 years, the more I value exactly that instinct of someone who's unaffected and not looking for anything other than how it feels."
But Brian would be hearing how it would sound and how it would work in a particular part of a particular song, he saw everything in a bigger picture.
Originally, I sort of didn't get it, but now, the longer I work in music, and I think this arc will continue for the next 50 years, the more I value exactly that instinct of someone who's unaffected and not looking for anything other than how it feels.
---
Your next big break was meeting and working with with Ed Sheeran. How did that come about?
There's a guy called Ed Howard, who is Ed Sheeran's A&R [and now Co-President of Atlantic Records UK]. I'd been working with him on a few projects and he said he thought the two of us would get along, so he introduced us – and we really did!
We have a very similar approach, we both come from the school of wanting some sort of discipline, working through it, even if you're not feeling on top of your game. We enjoy pushing each other.
We've both carried on writing in times where you just feel a bit like, Nah, I'm shit today. Because things can be alchemic, you can get past that level of feeling a bit rubbish and really good things can just suddenly happen.
We've learned a lot from each other, for sure.
---
How does the creative process work between the two of you?
It's basically always face-to-face, sat with a piano or a guitar and a laptop. We wrote all of the record before the last one [No. 6 Collaborations Project] with just my laptop and a set of monitors in a house in Nashville.
We'll maybe start something on the guitar, sometimes over a beat, sometimes just a little riff, and then go go go… The main thing for me is to not get into that trap of producing whilst writing; that's a dangerous trap.
"It's more like the song is doing the work for you, which is always a better place to be.
I've found there is no advantage in getting stuck into production while writing, because all you do is create shortcuts in the writing process. There might be a nice loop to work to, something to give it a sense of pulse, but then that's it, then you write a song that doesn't rely on any big thrills or [it relies on] shortcuts, like production cheat codes.
---
How nervous or excited are you when it comes to release an album like = that you've worked on extensively?
It's in the past for me by then. I mean, sometimes it's six months after you're done. And by then I'm so much more excited about what I made last week or this morning.
---
What are your longer-term production ambitions?
I'm just gonna keep making music for 10 hours every day and work with the people who inspire that process. In the same way that I could make plans about a song, I could make plans about who I'm going to work with, but I'd rather just kind of go with what happens each day and try and work really hard at it.
---
What advice would you give to a young producer just starting out?
I would say hone the muscle of discipline. Same with inspiration; it's a muscle, and you can train it to be much more powerful.
---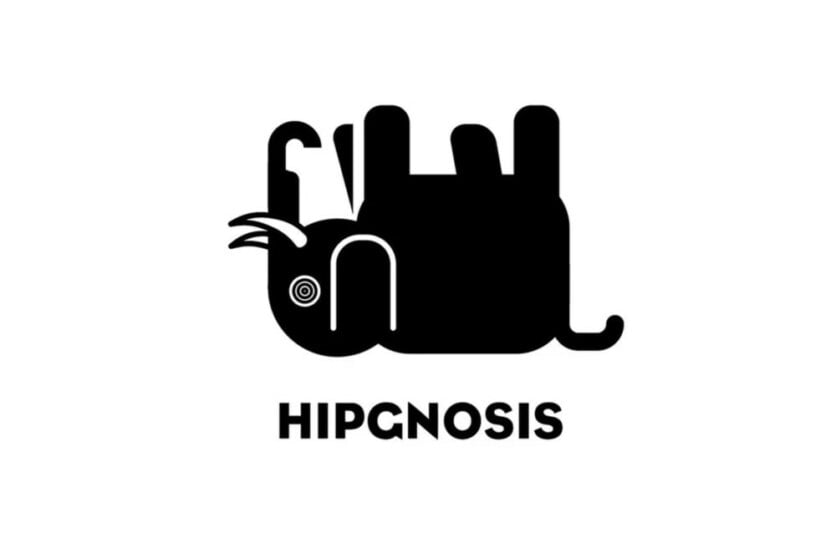 MBW's World's Greatest Producers series is supported by Hipgnosis Songs Fund. Traded on the London Stock Exchange, Hipgnosis was established to maximise the value of music… while also proving that value to institutional investors. Music Business Worldwide