MBW's World's Greatest Managers series profiles the best artist managers in the global business. Here, we speak to David Furnish, manager of superstar artist Elton John. World's Greatest Managers is supported by Centtrip, a specialist in intelligent treasury, payments and foreign exchange – created with the music industry and its needs in mind.
---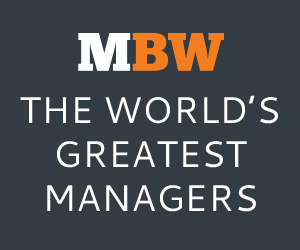 Over the last seven years, Elton John and his vast catalogue have reached a whole new generation of fans thanks to a number of innovative moves.
Firstly, his effervescent passion for new music has been showcased through his Apple Music show, Rocket Hour, which earlier this year marked its 300th episode.
The relationships John built through that show led to his collaboration album, The Lockdown Sessions, which featured artists including Dua Lipa, Young Thug, Rina Sawayama and Lil Nas X.
The set hit No.1 in the UK and reached Top 10 in the US, while its flagship breakout hit, Cold Heart with Lipa and Pnau, also hit No.1 in the UK — marking six decades of Top 10 hits for John in his home country. Across the same seven-year period, the artist's monthly Spotify listeners have increased five-fold.
Aside from John himself, the main man behind the rejuvenation of his career is his partner of nearly 30 years and now husband, David Furnish, who took the reins as manager in 2015.
As Furnish tells us, it took a while before he'd convinced himself he was up to the job and becoming sober played a key role.
"One of the reasons I drank was because I had issues with anxiety and getting sober enabled me to get a lot of help and support for that — the idea of managing Elton before I got sober would have been utterly terrifying."
There were also personal reasons for Furnish wanting to help create a different course for John's career. With two young children starting school, the 100 shows-a-year touring life no longer seemed endlessly appealing.
"Elton was just on the road and there was no planning or strategy for anything to do with the future, it was literally just 'keep the plates spinning'," Furnish explains.
"Elton was just on the road and there was no planning or strategy for anything to do with the future, it was literally just 'keep the plates spinning'."

David Furnish 
So Furnish, who studied business at university before going into advertising and film, created a plan, shared it with John's partners and embarked on diversifying his income streams in order to create less reliance on touring and bring his catalogue into the 21st Century.
Further fruits of that effort include a partnership with YouTube, which resulted in a competition for young filmmakers to create videos for John's songs that didn't yet exist, as well as a wide-ranging deal with Universal that spans recorded music, music publishing and licensing rights.
There's also been the biopic, Rocketman, which was co-produced by Rocket Pictures (jointly overseen by Furnish and John) and grossed over $185 million worldwide, and his best-selling autobiography, Me.
Earlier in November, the duo's successful partnership was recognised at the Artist & Manager Awards, with the Artist and Manager Partnership honour.
For Furnish, the accolade is a meaningful recognition for a part of John's career that he'd previously shied away from.
"I can't think of a greater honour," he says. "I'm a novice at music management and to get the recognition of one's peers… you can't ask for anything better than that."
Today, Furnish is CEO at Rocket Management and Chairman of John's AIDS Foundation. Here, we chat to him about his management principles, the highs and lows of working with one of the world's biggest superstars, and what's next after John's Farewell Yellow Brick Road tour.
---
You've spent seven years now in the music management game. What from your perspective makes a good manager?
I think management is knowing absolutely everything you can about your artist. It's about understanding them down to their core and the essence of their artistic being; who they are, their history, what they're all about, what matters to them and what their passions and strengths are.
With Elton, I had many years soaking all of that up through osmosis and just living our shared life together before I managed him. It was probably the best window seat in the world.
You then have a responsibility, because artists aren't business people, to look into what's happening in the industry and the world around you.
Elton does a really good job of looking at what other artists are doing and who's pushing the boundaries of music forward and making great records. I can't do that nearly as well as he can but I can look at how they're doing it and bringing it to new audiences.
"I think it's a good idea to have a plan — I'm old school in that regard."
And I'm more technically savvy than Elton. So where the new world of music is concerned, I feel I have a responsibility to understand that and what's behind it and then boil it down to take to him in a way that when we're asking him to do things, he understands why and how it works.
I also think it's a good idea to have a plan — I'm old school in that regard.
Writing a solid plan and sharing that with your partners is key. Value the relationships that are important in your life — Elton and I are incredibly proud of our relationship with Universal, we really like and respect each other.
I hear a lot of people slagging off their labels all the time and maybe sometimes that's justified, but to me that's not how you build partnerships. Good management is also about building an amazing team of people who support you, which for us include those we work with at Rocket who are so loyal and we are so connected.
I can't do everything on my own, I don't want to, and there are some things I'm much better at than others. You can only achieve what you want to achieve with a great team of people surrounding you.
Another important part of being a manager is understanding the ebb and flow of the artist's daily life emotionally, because you can bring the best idea at the worst time and it will get turned down. So it's about knowing when the right time is to pitch something and not always taking no for an answer.
If something's really good and worth doing, and the initial response is no, you can pick it up again and bring it back at the right time. Timing is everything.
---
Aside from your complementary skills of business savvy and good music taste, what are the other factors behind your and Elton's successful business partnership?
The deep-rooted understanding and connection that we have really works well for us.
You have a lot of responsibility as a manager to constantly reassure and make an artist feel supported, protected and to reinforce positivity around them in a way that keeps them motivated but also to deliver much needed negativity/editing/ criticism in a way that's respectful of who they are and how they feel.
I can say certain things to Elton in a way that if other people said them, his feelings might be incredibly hurt, or the people who need to say those things are too scared to say them.
"There were moments when I thought I'm never going to work with him again."
We had a mutually respectful and healthy communicative relationship before I managed him and I always think it's good when you can work with someone in a limited capacity to see how you get on and then you grow together, which is what we were able to do through our work at the film company, on musicals and at the AIDS Foundation.
There were challenges during that time, they were not straightforward trajectories and there were moments where I thought I'm never going to work with him again — it was too painful and too close at home. But like any journey, it's ultimately the end that you remember, and some of the bumps you hit on the road along the way smooth out after time.
---
How do you protect your personal relationship with Elton, and the family dynamic, when you've got such a close business relationship at the same time?
You have to keep your life compartmentalised. You have to make sure that you plan and make time for stuff that has nothing to do with business, like family outings and family meals.
We have a rule in our house that when we sit down for a meal, there's no tech, no TV, or toys where the kids are concerned, at the table. If we're going out for a dinner with friends, bringing business into that is also unhealthy.
It's really challenging, because music comes out of every pore of who Elton is, and his interest in popular culture is so vast that inevitably there's loads of overlaps. But when there's the opportunity for a general discussion, maybe just about music appreciation, I have to make sure that we don't suddenly take that conversation down into, 'This affects our business, or, This is how we could do it'.
"It is hard to switch off. the culture of doing business now is that everybody wants an answer right away and everything is urgent."
I like to keep it in a place where we're only appreciating it and reacting to it as fans. Also, I have lots of friends that aren't in the industry who I spend time with and I take opportunities to switch off, like taking my kids to Legoland, which I did last weekend, or to Canada to see my brothers who we haven't seen for two years because of COVID. All of that stuff is important for my mental health.
It is hard to switch off though, because the culture of doing business now is that everybody wants an answer right away and everything is urgent.
You have to make sure in your day-to-day management of everything that you have appropriate boundaries in place so you resist getting drawn into [work] to the point where you're on your phone 24/7.
A lot of the people that I work with know if they send me an email that they want an immediate answer for, if I can't answer it, I won't. That's why I like planning and structure.
I like regular meetings where everything gets swept into one place and you can discuss things collectively and share anecdotal stuff. It's way better than just randomly dealing with stuff as it comes in and having people fire things to you left, right and centre. Then it just spills over into everything in your life.
---
In a world where it's seemingly becoming more difficult to sustain career artists, is there anything that can be learned from Elton's longevity?
I think you can boil it down to really simple principles.
In order for an artist to survive in today's world, and to have a career with longevity, you have to be able to write and record your own songs, and you have to be able to perform live. Those two things put a foundation in place for any musical career that will ultimately allow it to survive and flourish.
This is why Elton signed artists like Ed Sheeran [at Rocket Management] from the very beginning, because Ed was a great songwriter and a great live performer with a real appetite for going on the road and touring; it's why he is the success he is today.
"there's always a moment where you're going to be flavour of the month and all the hot songwriters are sending you stuff, but that only lasts for a period of time."
If you look at someone like Rina Sawayama, who we work with, she produced a brilliant first album and is now going out on the road for the first time and getting unbelievable reviews for her live performance.
If you don't write your own songs, you're waiting for someone to write the next song and there's always a moment where you're going to be flavour of the month and all the hot songwriters are sending you stuff, but that only lasts for a period of time.
I also think that audiences today demand greater authenticity from the artist.
As a university student, I was a child of the eighties, which is when music became more about product, packaging and positioning, and that's when you got artists who looked great on MTV but couldn't sing a note live and didn't necessarily write or sing their own songs. All that stuff doesn't resonate and last as long.
In today's world, the artists that really break through are the ones who, when they create and write amazing music, people connect with them emotionally and relate to them in a way that makes their music punch through and survive.
That's what happened with Billie Eilish, who spoke so meaningfully to her fans about everything she was experiencing as a teenage girl, which she put into her songs that she created with her brother together at home.
Those songs spoke to her audience so honestly and then she can take them on the road and perform them live. That is, to me, what puts her in an entirely different class.
---
What has been your proudest moment during your time managing Elton?
Right now.
The fact that I woke up this morning to an email from Interscope in America who told me that Cold Heart is number one on Spotify's Today's Top Hits and Elton's picture is on the banner… You can't just pair someone from Elton's generation with someone of the current generation and automatically expect it to go well.
There are so many things that go into what made the Elton and Dua record — 50% of it was calculated and planned and 50% of it was magical serendipity.
This year, he's had a No.1 album and single in the UK, a No.1 single in Australia, a Top 10 album in America and Cold Heart is now in the Billboard Top 10.
No-one else, with Elton's background and experience, is making those kind of inroads in the charts and that's incredibly gratifying and validating for me. He's also performing so much better than we could ever have hoped.
---
What about the toughest moment during your time managing Elton?
Having our tour grind to a halt because of COVID was heartbreaking.
We left Australia and New Zealand with a fully sold out tour, amazing audiences and great shows. Elton was playing and singing so incredibly — he was on top of his game, as were his band. You build momentum when you get to that point, the tour doesn't feel that way from the very beginning, and then to just literally hit this wall.
"Elton is 74. I can't look at this [covid] situation and go, 'We can pause the tour, come back in three years' time and pick up where we left off.' Time is not on our side."
It's still a scary situation to be in, managing around COVID.
Right now, we're going back on the road in January and this is the biggest tour that we've ever put on. There's 14 extra trucks compared to the average Elton John tour because he wanted to go out with a bang and we felt it was important for his fans that we created and platformed him in a way that celebrated everything that makes him special and as big, as life affirming and larger than life as he is.
It's a substantial investment and it's a lot of financial exposure to go out into this world where COVID could stop you dead in your tracks at any time.
Coupled with the fact that Elton is 74, I can't look at this situation and go, 'We can pause the tour, come back in three years' time and pick up where we left off.' Time is not on our side.
---
What's the best thing about managing Elton?
It's so much fun. Managing an artist like Elton is getting the biggest box of toys in the world to play with — he has such a rich history.
He's done everything, he's worn everything, he's been everywhere, he's met everyone. His interests and experiences are so vast. He has such a deep catalogue. And that's just one half of him.
The other half of Elton is so focused on the future, other artists and the industry and popular culture in general.
"He's done everything, he's worn everything, he's been everywhere, he's met everyone."
There's so much there that you can tap into, which is what we tried to do when we shaped the Farewell Yellow Brick Road tour.
That show works on a straight level of entertainment, but up on the stage, the content of the videos, the films, and the celebration of photography, of changes in social values and the philanthropic messaging… there's so many layers to it that are all authentically Elton.
Some people have been very complimentary about the work I've been doing, which is really nice and I'm very flattered. But I couldn't do what I'm doing with, say, Paul Simon.
I'm a huge Simon & Garfunkel and Paul Simon fan, but to me, he's a white T-shirt, a pair of jeans and a guitar; Elton is the antithesis of that.
And Elton and I have been together for so long because we like a lot of the same things, we have a great love of fashion, culture, film, TV and music and the way everything all intersects and overlaps… having that to work with and to work alongside is so much fun.
---
What about the most frustrating thing?
The boundary stuff — the way that everything feels more last minute despite your best efforts to plan and put structure in place. And when something isn't going right or you have a disagreement, it's in your home.
You can have all the boundaries and mutual respect in the world, but if something's not in a happy place, and there's always problems and setbacks, particularly living with and managing an artist, who are the most sensitive of people — if you prick them, they really bleed — everyone else in our organisation gets to go home and leave that behind, I don't.
That's hard, because sometimes you need a break, too, and you can't step out of it as easily or as much as you might want or need to.
---
How do you manage that to make sure you're taking care of yourself, as well as Elton?
Elton and I already had a healthy separation before I took on the management responsibilities.
When he went on the road and toured, for example, the expectation was not that I was going on the road with him and he wanted me there 24/7. I had my own work to pursue, I was based in London, I had my own circle of friends outside of the friends that we have together. So I had all of that in place to keep my relationship in balance. And Elton's always very supportive and respectful if I need a weekend away or I need to go out.
I've seen a lot of people in the business over the years where everything is all about work and I don't think it's the healthiest way to live your life. It's when being in the music business becomes a lifestyle and it's just around you 24/7.
When I used to go and visit Elton on the road in the very early days, I'd be flying into New York for a weekend and we'd go to the St. Regis and the door in his hotel room was open all the time, because the culture of going on the road and working was, 'Well, anybody on the road can walk in and out of his hotel suite at any time'.
I immediately shut the door and put the lock on, because to me, that was just unhealthy.
I wasn't the most popular person in the world for doing that at the time but I wanted to make the absolute most of the time we were together and didn't want work butting in all the time.
---
There's a lot of high profile artists selling their songwriting catalogues right now — is that something Elton might ever be tempted to do?
At this stage, it's unthinkable.
The thought of giving up that control in connection with your art… no. To me, it's the biggest emotional decision an artist can make.
If you can make that decision, live with it emotionally and that money can substantially enhance the quality of your life, open new doors for you or bring greater contentment, greater peace or whatever it is we're all searching for in life, then yes, do it.
But I can't think of anything more agonising, and neither can Elton, than sitting and watching someone else take his and Bernie [Taupin's] songs and do what they want with them.
Also, we've achieved so much.
When I took over, seven years ago, Elton had nine million monthly listeners on Spotify and we now have 49 million. So many more people are enjoying, appreciating and celebrating his music these days, and it just keeps growing and it's exciting.
It's a lot of hard work, planning and innovating but you just want to enjoy it for as long as you can.
---
Do you or Elton have any more remaining ambitions that you would like to tick off?
I'm really excited about Elton continuing to make forays into theatre — I'm working on the Devil Wears Prada musical [for which John has written the music] and hopefully that will find a big global audience.
I'm excited about what happened with The Lockdown Sessions, which was an album where Elton went back to his roots as a session musician and started to create music in an entirely different way than what he normally does with Bernie.
To me, he's touched the tip of the iceberg in terms of the places he can go with that musical creation and collaboration.
"Elton will never stop creating music in all shapes or forms."
We have a photographic gallery at the V&A that we support financially and we want to do more curating and collaboration with the museum to put on some art shows.
There are so many parts of the world where HIV/AIDS is growing disproportionately and we feel we have the opportunity to end AIDS by 2030 but we have to have a consistent, concerted effort and double down on the areas where it's growing in its most extreme way.
We want to get out into the field and work with local governments and United Nations organisations to do a final big push to end this thing, once and for all. That's really important to us.
We want to be there for our kids who are eight and 10 and fully formed people with interests, passions and personalities.
Helping and supporting them to discover and become everything they want to be is really exciting.
Elton will never stop creating music in all shapes or forms and I would find it hard, now that I've taken the reins fully with our team, to step back and hand that over to someone else.
---
A specialist in intelligent treasury, payments and foreign exchange,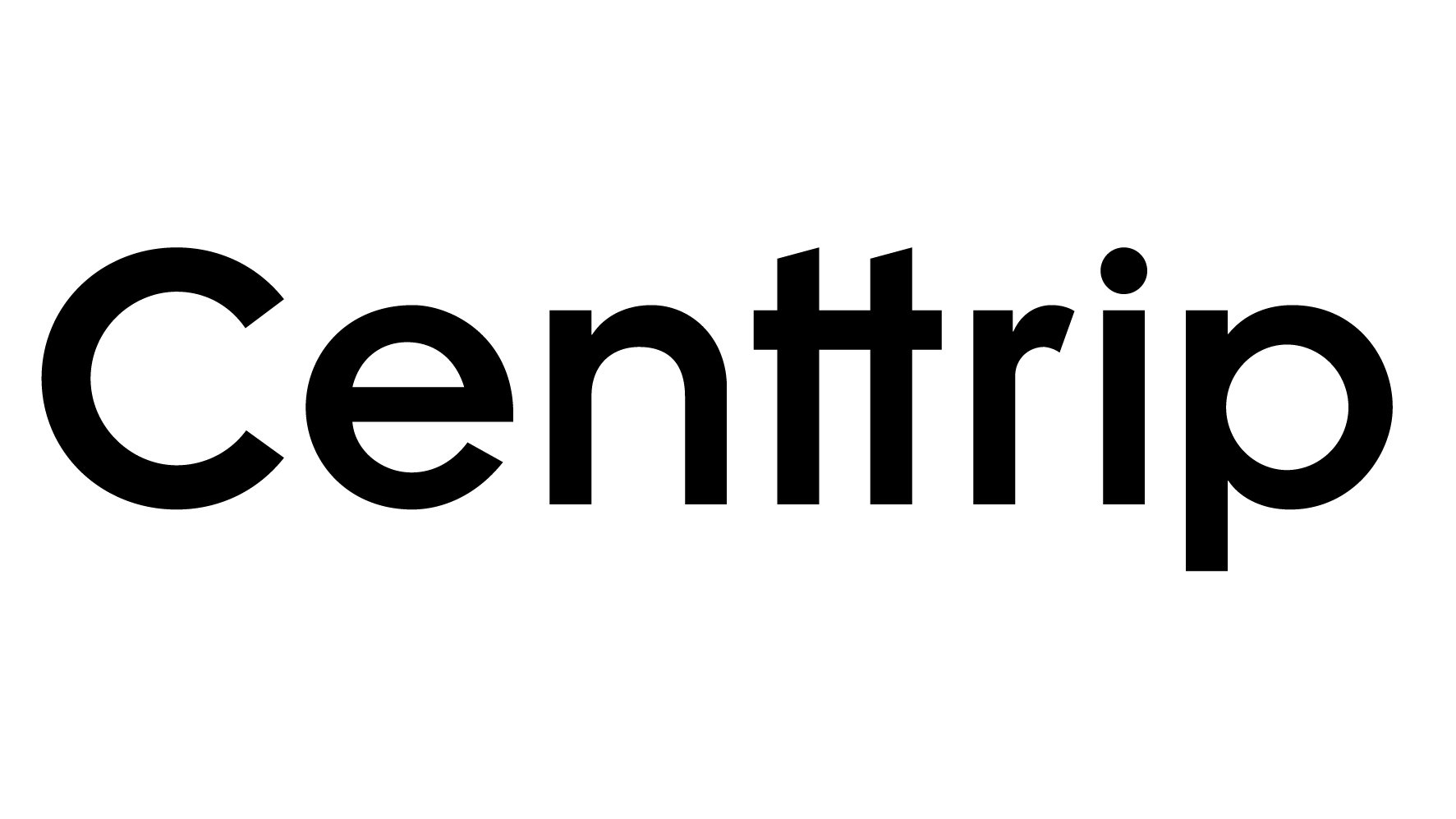 Centtrip works with over 500 global artists helping them and their crew maximise their income and reduce touring costs with its award-winning multi-currency card and market-leading exchange rates. Centtrip also offers record labels, promoters, collection societies and publishers a more cost-effective way to send payments across the globe.Music Business Worldwide