MBW's World's Greatest Songwriters series celebrates the pop composers behind the globe's biggest hits. The latest inductee, Evan Bogart (aka Evan Kidd Bogart), struck gold with his first ever composition, SOS, a 2006 No.1 for Rihanna. Since then he has written hits for superstars including Beyoncé, Britney Spears, Jason Derulo and Jennifer Lopez. Here he talks about learning his craft on the job and the magic of collaboration, as well as his views on catalog sales and the use of data. World's Greatest Songwriters is supported by AMRA – the global digital music collection society which strives to maximize value for songwriters and publishers in the digital age.
---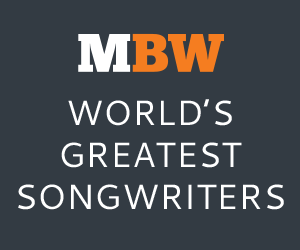 The moment Evan Bogart realized he'd made it as a songwriter came at an intersection on Melrose Avenue.
He was walking down the street in LA when a convertible VW Beetle pulled up at the Stop sign. In it, a group of young women were singing along to every word of SOS by Rihanna, the then Hot 100 No.1, and a song that Bogart had written.
"I was like, 'Woah, those are my lyrics, that's crazy'," he laughs, 16 years later. "Before that, I always felt like I was six feet from stardom.
"I'd been instrumental in successes that wouldn't have happened without me being involved, but when you write a hit song, that's the first time you really own that success. So, SOS was a different feeling for me; it was a feeling that I did something right, something great."
Over the years, Evan Bogart – aka E. Kidd Bogart – has got used to that feeling, as he's written for everyone from Beyoncé to Britney Spears, Jason Derulo to Jennifer Lopez and the Pussycat Dolls to Paris Hilton. But it would take him a lot of career crossroads to get to that intersection.
Bogart grew up in the music industry. The son of legendary Casablanca Records founder Neil Bogart and renowned artist manager Joyce Bogart Trabulus, the likes of Burt Bacharach and Carole Bayer Sager were visitors to his childhood home. But it wasn't until many years later that Bogart realized a life as a professional songwriter was actually a possibility.
After initially trying to make it as a rapper, he worked his way up from the mail room to the A&R department at Interscope Records, where he was the person (alongside fellow assistant Dean Geistlinger) who first alerted Jimmy Iovine to the existence of Eminem ("When we signed Em, I realized very quickly why I didn't get a deal!" Bogart quips).
He helped A&R The Slim Shady LP then went into management, where his signings included a band called Kara's Flowers, who became Maroon 5. And then there was a stint as an agent, where he looked after acts including OneRepublic, featuring Ryan Tedder, who would go on to become a key figure in Bogart's songwriting career.
So, Bogart had a proven knack for talent development, but the one talent he wasn't developing was his own – until he, JR Rotem and Zach Katz put together an R&B girl group. Finding the right songs for the band proved difficult, so Katz suggested Bogart have a go at writing some as he was "the most passionate" about the project.
Despite "never having written pop songs in my life", one of those songs was SOS (ultimately co-credited to Rotem and Tainted Love writer Ed Cobb) and, while it wasn't enough to get the group a deal, the composition attracted plenty of interest. Eventually, it was optioned by Jay Brown and Jay-Z at Def Jam for Christina Milian, before she changed musical direction and IDJ asked if they could use it for a new Bajan singer they were developing.
"I went back and listened to the original demo and realized how vanilla and boring it was. What Rihanna brought to it was so magical."
"We were like, 'Sure'," grins Bogart. "But we didn't think anything of it. No one thought anything of Rihanna at the time. But the minute the song was huge, I went back and listened to the original demo by the girl group, and realized how vanilla and boring it was. What Rihanna brought to it was so magical."
Just as the song was making its way into the world, Brown introduced Bogart to Jay-Z at a Grammys Week Fall Out Boy concert.
"I'm a massive hip-hop fan and Jay-Z's just whispered in my ear that my song was going to be a fucking smash!" he remembers. "And he was right!"
SOS made Bogart not just a songwriter, but a smash-hit songwriter on his very first go. Sadly, he was also a smash hit songwriter "who was unavailable during the day because I was an agent". After four months of only doing night sessions, Katz and Rotem asked him what it would take to get him to leave the agency.
"I was saying, 'I can't, I need the paycheck, the insurance, the expense account, my parents will kill me, blah blah blah'," Bogart remembers. "But finally I was like, 'I don't know, put me in the studio with Britney Spears'."
The next week he was heading for Vegas to work on Britney's Blackout album (turns out Britney was an SOS fan too) and he's been a songwriting pro ever since, behind gigantic hits such as Halo (Beyoncé), Jai Ho (Pussycat Dolls), It Girl (Jason Derulo), Take You There (Sean Kingston) and a zillion others.
In those early days, he says, he wrote 300 to 400 songs a year, until he realized that the less he wrote, the better his songs became. Which means he now also has time for other ventures, including being CEO of his Seeker company (with interests in publishing, records, management, sync and rights acquisitions).
He's also chair of the Songwriters & Composers Wing of the Recording Academy, and a key figure in getting that new Songwriter of the Year award on the Grammys ballot. "The winds have definitely changed there, and I expect that to continue," he says.
"The respect for songwriters is getting better," he continues, as he settles in to chat to MBW from Los Angeles. "There's a new generation that respects the songwriter more and puts them on a pedestal."
And now it's time for Bogart himself to get some of that respect…
---
When you were doing all those other music industry jobs, were you still a frustrated creative?
No, I was never that person saying, 'I could do it better than them'. It was more like making naïve suggestions. I didn't know enough about the songwriting world to take credit for things that I probably wrote for other people. I thought that was just my job as a manager or A&R.
I'm really good at wearing both of those hats now: I know when I'm actually writing something, or I'm playing the A&R or mentorship role. But I certainly didn't consider myself a writer until I was a writer. A lot of people have these careers where they toil at songwriting for years, and I didn't even know that was a job that existed!
---
How did things change for you after that first hit?
I realized that the hardest thing in the world as a songwriter is not writing your first hit, it's writing your second. Because now you're on the clock and everyone wants to know if you have the goods or if you're a one-hit-wonder. So that next year was very stressful and full of trying to figure out how I did it the first time.
I didn't have years of practice at my craft. It's like I walked on a golf course one day and said, 'I'm going to play golf'. And then I hit a hole-in-one and was like, 'Oh shit, how did I hit a hole-in-one?' I'd better figure how to do that again, because now people think I'm a great golfer! I needed to figure out how to be a great songwriter very quickly.
---
And how did you do that?
I felt very inadequate in the studio. Everybody I worked with went to Berklee College of Music and I didn't study music, so they were using terms that I had no idea about. So I went to take music theory classes at UCLA.
I'd done two semesters and JR called me asking me to come to the studio. I was like, 'I can't, I'm at music theory class'. And he was like, 'Do you want to learn how to write songs, or do you want to come write songs?' I left class and never went back, I just went and wrote.
---
Why do you think you've been so successful?
When I got to the studio that day, JR said something that's stuck with me forever: 'You have an ability that I'll never have; you don't have to write within the rules. You write from instinct and natural ability. You're not confined by these boxes that somebody created for you'. I was just going off gut instinct and inspiration, which was largely '80s pop music and '90s hip-hop. So it was just a combination of those two…
---
Unlike some songwriters, you're a fan of co-writing, right?
Yeah. Ironically, I wrote SOS on my own because I didn't know any better. I didn't even know what co-writing was. I was sitting in a room with a CD of beats and having a go.
"If I knew how to write songs, I'd never have written SOS, because it breaks so many rules."
If I knew how to write songs, I'd never have written SOS, because it breaks so many rules of songwriting. First of all, the hook is the pre-chorus. Secondly, I was concerned with clever internal rhyme schemes. The first verse is written like, 'You got me stressing, incessantly pressing the issue, 'Cause every moment gone you know I miss you…' It's written like a rapper would write it.
Now, I hate writing on my own because I already know what I'm going to say. I prefer being in a room with someone and seeing how the collaboration plays out. And all my successes have come from working with somebody where we had amazing chemistry.
---
what's the key to that chemistry?
The energy in the room writes the song. In my experience, it's not any sort of ability you bring to the session, it's about the combination of the energy in the room. You never know where or who the brilliant line, melody or musical idea is going to come from.
You could take the same three people, put them in a room five days in a row and get five different songs. Because, every day, people are informed by things going on in their lives. Somebody could win the lottery and somebody's mum could pass away that same morning and you're going to get a certain song from the combination of the energies that day.
The next day, someone could feel a lot better about their grief and the other person lost their lottery ticket – and you're going to get a completely different result. You could use the same ingredients to bake the cake, but no one's coming in there with the same recipe. More often than not, it tastes like shit, but sometimes you get a really amazing cake!
---
Beyoncé's Halo really took your writing to the next level. How did that come about?
By then, Ryan [Tedder] had had a couple of hits with Apologize and Bleeding Love, and I'd had a couple of hits. Ryan was on tour and ruptured his Achilles tendon.
He flew home and, on his first day back, I went over to bring him lunch. As soon as his wife left to go to work, he jumped up on his crutches and said, 'Let's go write something'. Jay Brown had said they were looking for a love song for Beyoncé.
"The song came on with her singing, and I was just bawling, tears down my face."
At the time, everybody knew that Beyoncé and Jay-Z were together, but they hadn't admitted it yet. So we thought a lot about what Jay-Z and Beyoncé would want to sing to each other. I was looking at a song list on my computer and my finger literally landed on the word Halo as Ryan hit these angelic chords on the piano.
We looked at each other and three hours later it was done. Ryan demo-ed it, laid a scratch vocal down, sent it to Jay Brown and an hour later Jay emailed back and said, 'Don't play this for anyone, put this on hold for Beyoncé'. When I first heard the final mix, it was the most incredible moment.
The song came on with her singing, and I was just bawling, tears down my face.
---
How often do you get asked to recreate that sort of magic?
I still get that call! 'Hey, we're looking for a Halo…' As if those are just sitting in your back pocket! Again, it was the right moment, the right chemistry, the right energies. If Ryan didn't rupture his Achilles tendon, that song never gets written.
Ryan once said he would rupture his Achilles again to write another Halo and he's not wrong. I don't think people give as much respect to the universe as they should. I know this sounds a little woo-woo, but the universe is involved in all of these songs becoming successes.
Every single artist and writer will tell you at least 10 things that, if those things did not happen along the way, their hits would never have happened. And that song is so iconic – talk about being part of the fabric of people's lives, there's not a month that goes by without someone telling me they played that song at their mom or dad's funeral, when they walked down the aisle or when they gave birth. And, above and beyond the commercial success, that's what we do it for. When I'm long gone, that song will still be here.
---
Seeker Music has acquired some songwriting catalogs. Do you have a view on the rights sale boom that has taken place in the past few years?
Seeker Music is not a fund. We acquire catalogs, both songs and records, because we love them. That's the only way we do it. We're not song hoarders like some of the funds out there. It's not Hungry Hungry Hippos to us – we're not like, 'Rights, rights rights, yum yum yum, gobble gobble gobble'. It's not Pac-Man.
We're like, 'Oh my God, I fucking love those songs – man, if they're selling them, we could totally kill it for those'. We invest with our hearts, then with our money. If we don't want to work on it, we don't go after it, but if we do want to work on it, we're incredibly competitive. And that's what sets us apart from a lot of the companies out there.
We're not trying to build a company we're going to flip in three years, we're trying to build the next great independent music company that will be around long after I'm gone.
---
What about your own songs?
I'm not going to buy my own songs!
---
But would you sell them to someone else?
Yeah, if it made sense. I get offers from competitors who I don't think also realize I'm buying catalogs. Why would I sell my catalog to you, I have a company that's a competitor of yours? I don't think I will ever sell my songwriter's share. I don't want to say 100% never, but as of right now, no.
I see my songs as my babies and to not have any sort of ownership in the songs doesn't seem like something I'd want to do right now. But some people are fine with it and that's cool.
---
If you could change one thing about today's music industry, right here and now, what would it be and why?
I would change the importance that people put on data analytics when it comes to discovering a new talent. There's too much reliance on data and not enough on passion, love, strategy and belief in something before it happens.
There are a lot of people waiting to see it happen on some platform or app and then go and try to superpower behind it, because it's a shortcut or more of a sure bet. Except most of the time, it's not. I would like to see more people sign from their guts, ears and heart – and not from their phone. You would get more successful career artists.
"I would like to see more [A&R] people sign from their guts, ears and heart – and not from their phone."
We've come into this era of disposable talent. It's harder and harder to get heard because people are just grabbing shit off the back of spikes on an app, throwing it at the wall and seeing if it sticks, instead of discovering an artist, putting them in sessions, having them play shows locally and build a fanbase.
We've talked about songwriters getting the respect they deserve. More and more, they do. But is artist talent getting the respect it deserves? Less and less.
---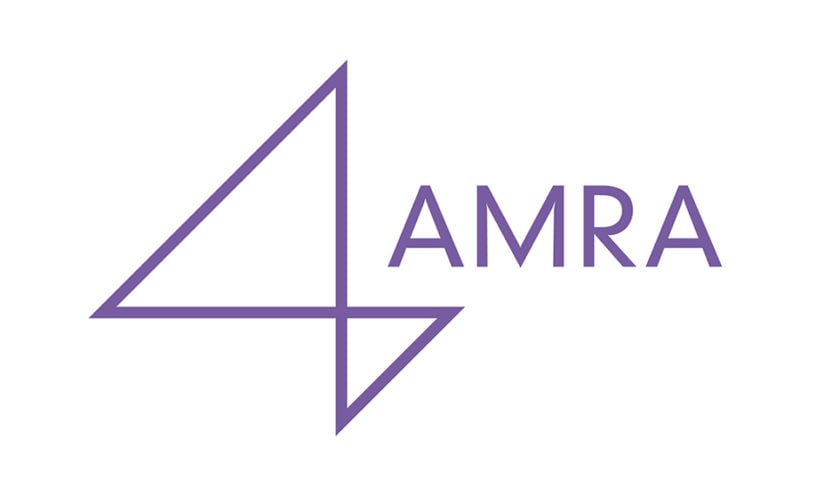 AMRA is the first of its kind — a global digital music collection society, built on technology and trust. AMRA is designed to maximize value for songwriters and publishers in today's digital age, while providing the highest level of transparency and efficiency.Music Business Worldwide