Did you know it's already Christmas Eve in New Zealand?
The Beatles' full catalogue will officially land on streaming services including Apple Music, Amazon Prime, Deezer, Spotify, Google Play Music and TIDAL around the world tomorrow (December 24) at 12:01am in each country's time zone.
This will include 13 remastered studio albums, as well as four compilations. All will be on both free and premium tiers where applicable.
New Zealand is the first country to get hold of the Fab Four's music.
[UPDATE: Sorry to say the handful of earlier tracks MBW spotted on Spotify UK were a false alarm. Those of us in the EU and US will have to wait for midnight for the real deal.]
The Beatles have remained the most famous hold-out from streaming audio platforms since Spotify was launched to the public in 2008.
The first sign that the Fab Four may one day officially embrace streaming came when Sir Paul McCartney began putting his remastered solo catalogue on Spotify and other services in 2012.
Then in October last year, John Lennon's solo output arrived on the service.
George Harrison's catalogue followed a year later.
The Beatles' classic material was only made available to download on iTunes in 2010, seven years after the Apple Inc download service was launched.
Of course, full Beatles albums have long been available to stream on one service – but not entirely legally.
It just took MBW less than 30 seconds to find a full LP 'video' of Abbey Road on YouTube.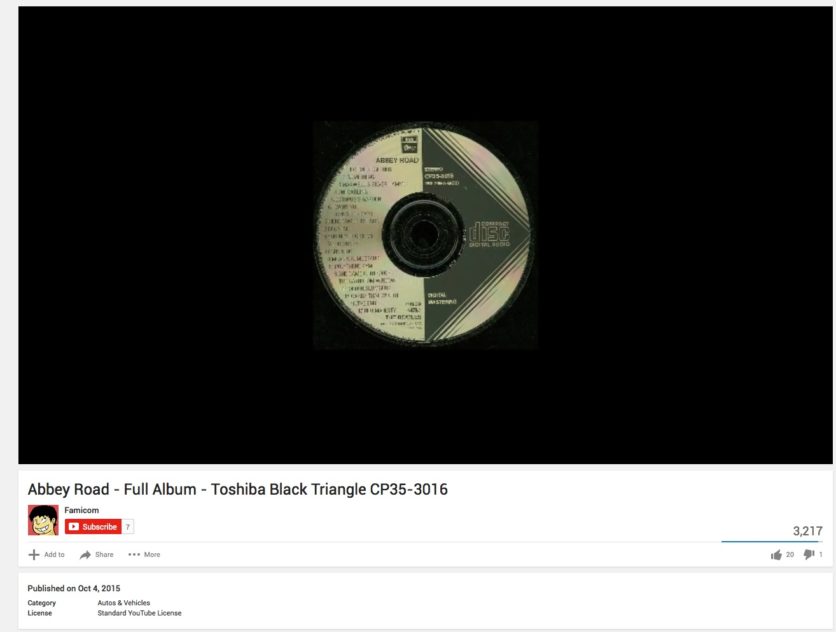 Music Business Worldwide