"Does the industry think digital services should build and operate their services for free?"
Hello straw man, my old friend. I've come to debate with you again.
Yesterday on Music Business Worldwide, the CEO of the UK's Entertainment Retailers Association (ERA), Kim Bayley, gave a rousing defence of music streaming services – in particular, the right of these platforms to claim a larger portion of the industry's revenue 'pie' at the expense of artists and record labels.
As a few of you noticed, this included an unflinching takedown of my own words, as originally penned in this Rolling Stone column.
"Tim Ingham recently wrote of money 'being kept by… streaming platforms, rather than landing in the hands of labels and artists'," wrote Bayley, "which, he implies, somehow rightfully belongs to artists, songwriters, labels and publishers.
"This is quite clearly nonsense."
---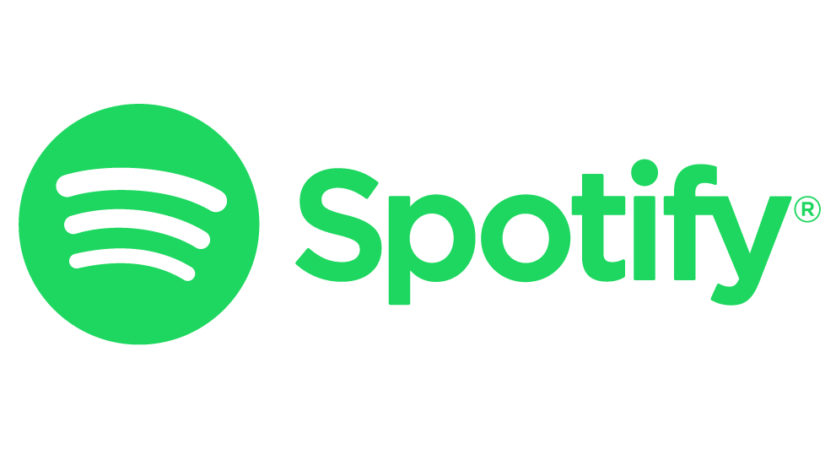 The suggestion, hammered home by 'nonsense', is obvious: Kim is valiantly rubbishing an unjust use of language – one supposedly designed to hoodwink you, valued reader, away from the simple truth of the matter.
Except the simple truth of the matter, in this case, is all in the numbers. (Don't worry, the Spotify salary stuff is coming – this is all important context.)
Here are the facts: according to industry figures actually published by both ERA and the BPI, 56.4% of the money paid to subscription streaming services in the UK in 2018 was paid out to artists and record labels.
That figure was down on the year before (57.6%), and down by 2.5% on the same number from 2016 (58.9%).
This extra portion of revenue, therefore, is being 'kept by streaming platforms'… 'rather than landing in the hands of artists and labels', as it was two years prior.
See?
---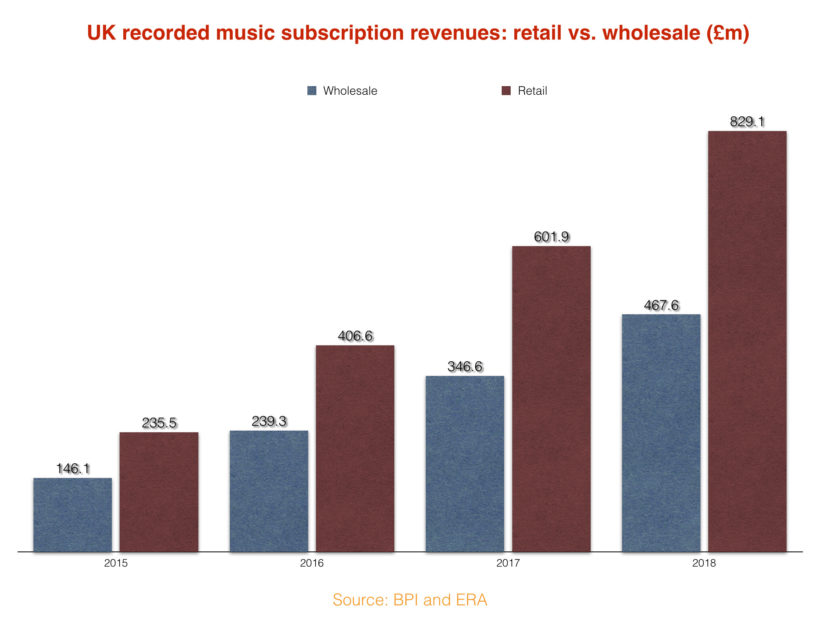 ---
The bigger debate at play here – ie. how much money streaming services should pay out to rightsholders, and how much they should retain – rages on, daily, behind the scenes in the music business. (The above numbers, obviously enough, are for recorded music; Spotify pays songwriters and publishers separately, itself a matter of fierce debate.)
Record labels, artists, songwriters and publishers are on one side; Daniel Ek, alongside retail advocates like Kim Bayley, are on the other.
One noticeably jagged sentence from Kim's defence of streaming platforms will have really raised the hackles of the former group: "Does the industry think digital services should build and operate their services for free?"
The answer, obviously enough, is no. As we can see when we drill down into the financial numbers of the world's biggest subscription music platform – and ERA board member – Spotify.
---
Spotify's operating costs hit €1.4bn ($1.9bn) in 2018, widening 13.8% YoY.
In the company's defence, its annual operating costs figure (across R&D, sales & marketing and general admin costs) has been consistently outpaced by its revenue growth over the past five years. (SPOT revenues were up 604% from 2013-2018; op costs rose 525%.)
Yet one area of Spotify's operational spending continues to raise wider industry interest and speculation: how much the firm pays its employees. So let's put the whispers and the rumor-mongering to bed, and take a proper look at things.
The long and short of it: Spotify is paying its average employee more than double what it did in the year it launched in the United States (2011).
But – and this is interesting – in 2018, the year it launched on the New York Stock Exchange, the firm's average salary fell (slightly) for the first time in its short history.
---
MBW has dug back through Spotify's annual filings as a private company with the Registre de Commerce et des Sociétés (ie. Companies House) in Luxembourg, in addition to SPOT's yearly accounts as a public company, filed with the SEC in the United States.
This gives us two sets of vital information: the number of full-time employees registered in each year at Spotify, and the total amount spent annually on 'wages and salaries' by the company in Euros.
This is how those numbers stack up from 2009-2018 (with total wage spend rounded up/down to the nearest €million):
---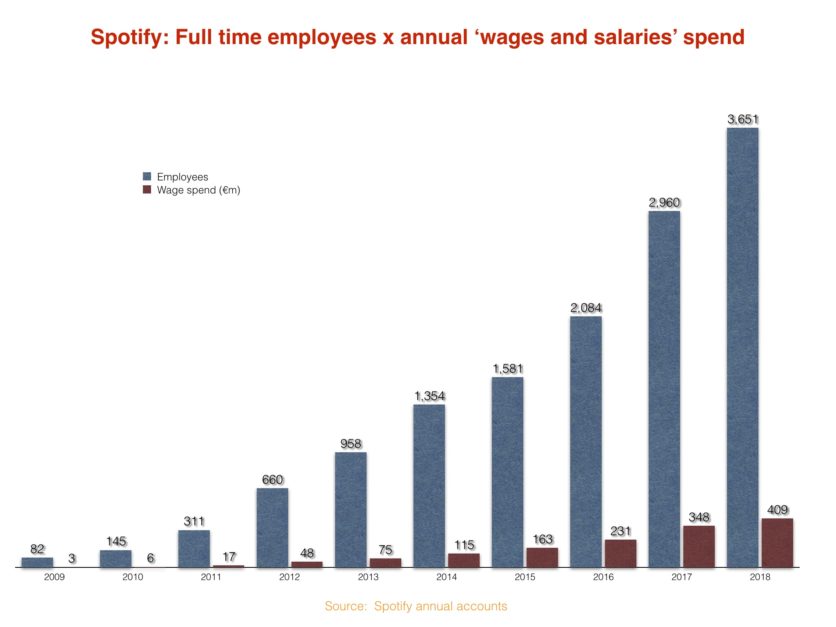 ---
From there, we can work out how much the average Spotify employee has been taking home as a salary over the past 10 years.
Back in 2009, when Spotify was a barely-launched startup in Sweden, that figure stood at just €39,012.
Five years later, this number had more than doubled, to €85,069.
It reached its peak in 2017, when SPOT's average wage hit €117,568. (These numbers, to be clear, have been calculated using SPOT's precise declared financial data, as opposed to the rounded millions of Euros figures above.)
But last year, in 2018, Spotify's annual salary actually fell 4.7% YoY, in Euro terms, to €112,024.
The departure of a flurry of high-profile Spotify employees in the wake of the firm's NYSE flotation – including Dave Rocco, Troy Carter, Tuma Basa and others – may have had an impact on this decline.
---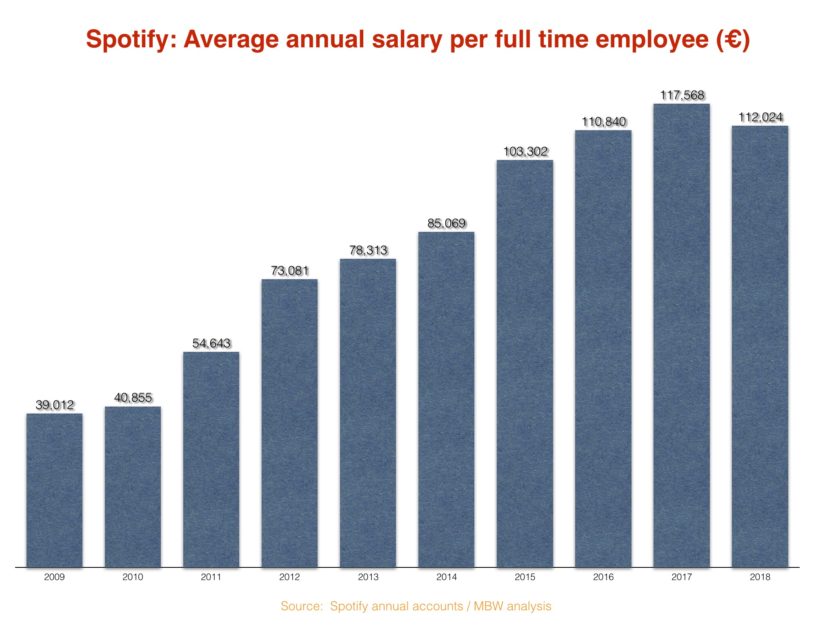 ---
Below, the Euro numbers for each year have been converted into US dollars at the prevailing annual exchange rate in each case.
Due to currency exchange fluctuations, the drop in Spotify's average 2018 annual wage in dollar terms is less (-0.4%) than it was at the Euro level.
The general pattern over the past decade, however, remains: in 2009, the average Spotify salary was more than three times smaller than that we see today.
---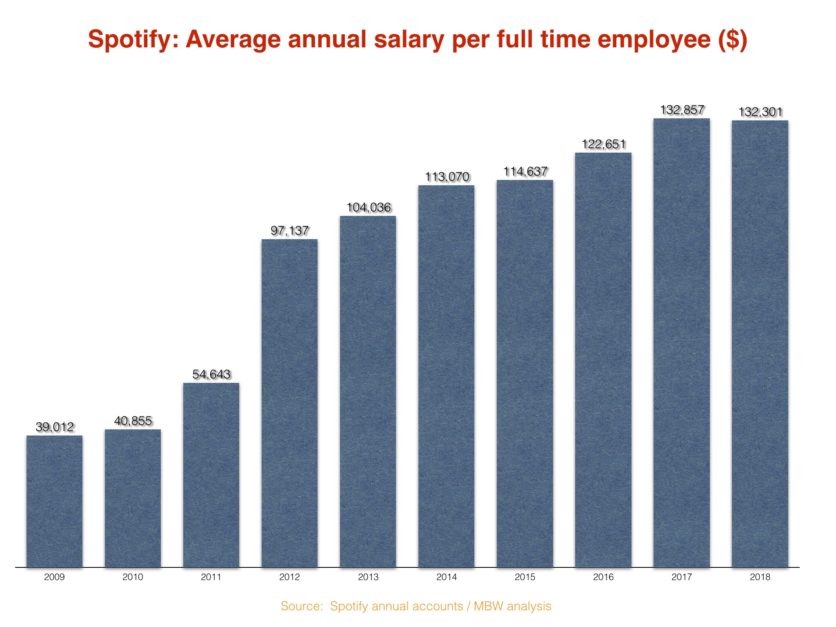 ---
Whatever your take on the numbers above – and there is, of course, a case to be made for higher wages equalling more in-house expertise – one thing's very obvious: Spotify, most definitely, doesn't operate for 'free'.Music Business Worldwide