Adele's 25 claimed 3.6% of all albums sold in the US in 2015, despite only being available for six weeks.
According to Nielsen, 25 sold 7.44m copies in the calendar year – the biggest annual seller since Usher's Confessions, which sold 7.98 million in 2004.
MBW has also got hold of data from US retail monitor BuzzAngle, which shows the impact 25's record-breaking performance had on the entire market in 2015.
First, the surprise news: according to BuzzAngle's data, total album sales (in unit terms) were flat in the US last year, at 208.3m.
That's right: in the age of streaming, there was no decline in sales of the humble LP in 2015.
(That's real sales, by the way – we'll come on to the confusing 'equivalent consumption' stuff shortly.)
Indeed, physical album sales actually grew 1.1%, according to BuzzAngle, up to 101.9m.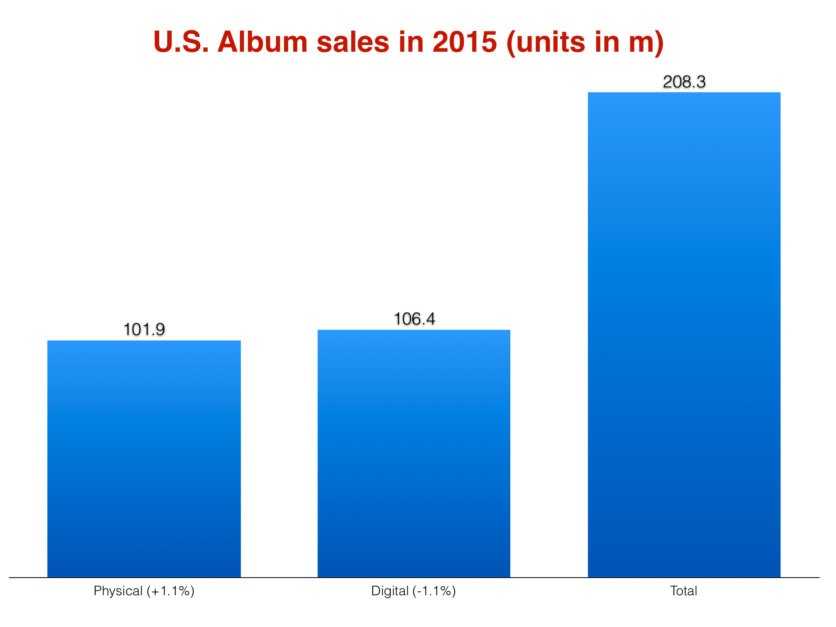 Digital album downloads, meanwhile, fell by the same margin – 1.1% – to 106.4m.
And then, there was streaming.
According to BuzzAngle's data, song streams on audio services essentially doubled, up 99.2% to 137.5bn across the year.
And song streams on video services – read YouTube and Vevo, plus a few smaller players – were up 97.9% to 168.6bn.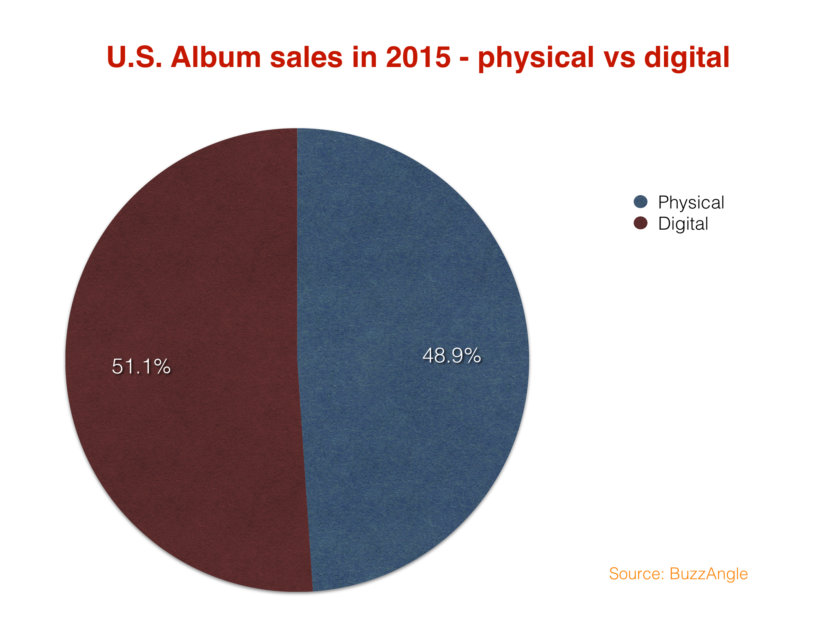 Downloads of single tracks fell by 8.7% to 975.8m, as streaming continued to impact on iTunes and its competitors.
There was more good news for vinyl, up 56.6% year-on-year to 6.0m annul sales.
As for total 'consumption' album projects, these were up 10% to 397.4m.
BuzzAngle's formula for these 'albums': Total Album Sales + (Song Sales/10) + (On-Demand Audio Streams/1,500).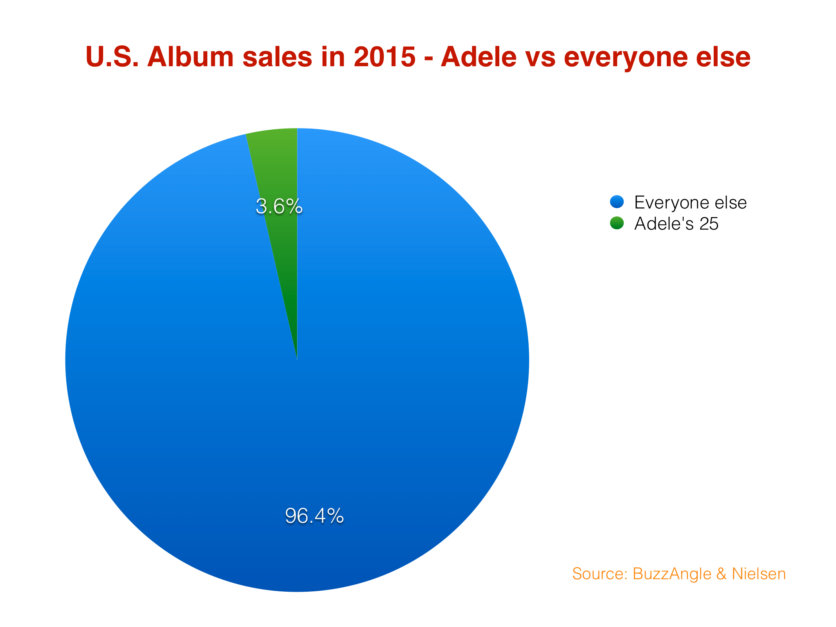 Music Business Worldwide