Who is the most powerful company in the music business?
Increasingly, the evidence is beginning to point towards China's Tencent Holdings Ltd.
As MBW noted at the end of last year, the Shenzhen-based company is at the center of an increasingly complicated industry web, which goes a little something like this:
---
Tencent Holdings is the majority parent of Tencent Music Entertainment (TME);
Tencent is leading a consortium, with TME as a named constituent, that is set to buy 10% (and potentially, eventually, 20%) in Universal Music Group;
Universal Music Group still owns a stake (believed to equate to around 3.5%) in TME rival, Spotify;
TME and Spotify own single-digit stakes in each other, thanks to a 'stock swap' agreed in 2017;
UMG's biggest rivals, Warner Music Group and Sony Music Entertainment, both own stakes in TME. Which, remember, is about to own a stake in Universal.
We can now build a detailed picture of the exact stake Tencent owned in Spotify at the close of last year – and precisely how this stake was in turn co-owned by subsidiaries of the Chinese firm.
That's thanks to a new Spotify SEC filing posted earlier today (February 10) and dated December 31. It shows that Tencent Holdings Ltd owned 9.1% of common stock in Spotify at the end of 2019.
This factoid is then made more interesting when we look closer at how Tencent's stake in Spotify is made up.
---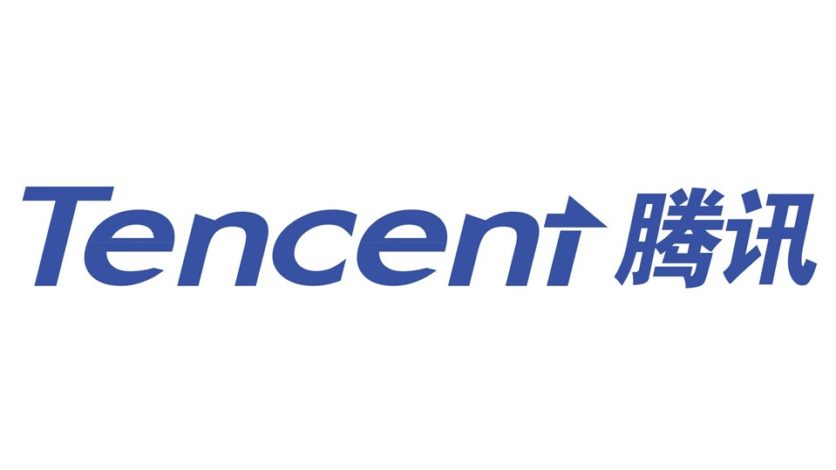 According to the SEC filing, in total, Tencent Holdings controlled 16.63m shares in Spotify at the end of 2019.
The bulk of these shares (9.08m, or 54.6% of Tencent's stake) were owned by Image Frame Investment (HK) Limited, a wholly-owned subsidiary of Tencent Holdings Ltd.
A further 3.23m Ordinary shares (19.4%) were owned by Tencent Mobility Ltd – another fully-owned subsidiary of Tencent Holdings Ltd.
And another 51,609 (0.3%) shares were held by Distribution Pool Ltd – also fully-owned by Tencent Holdings. These shares were obtained as part of a "distribution in kind" of Spotify stock via a fund.
Then comes the final piece of the puzzle: Tencent Music Entertainment Hong Kong Ltd (TME), in which Tencent Holdings remains a majority shareholder, having secured ownership of 61.6% in 2016.
At the close of 2019, according to the SEC filing, TME owned 4.28m shares in Spotify, making up 4.9% of total Ordinary Shares in the company.
This stake comprised some 25.7% of Tencent's total stakeholding in SPOT.
---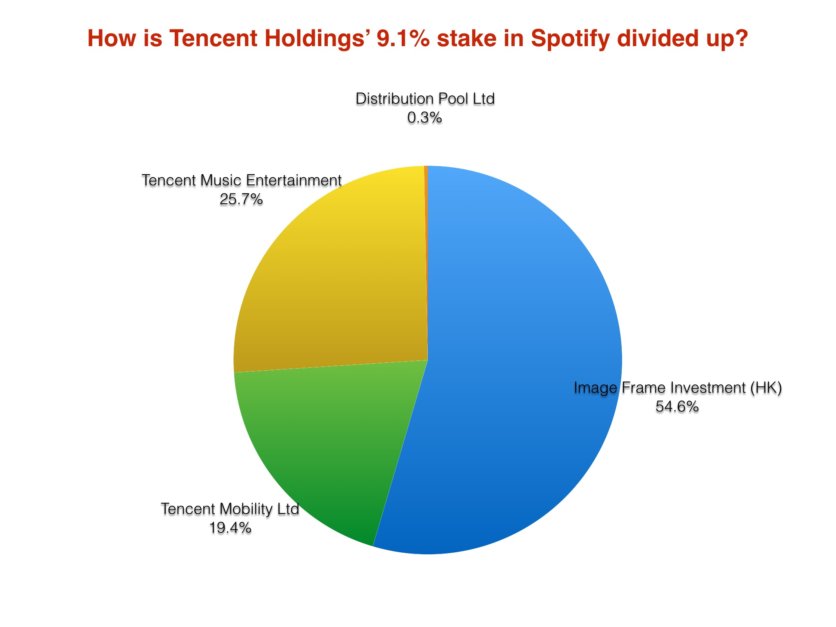 ---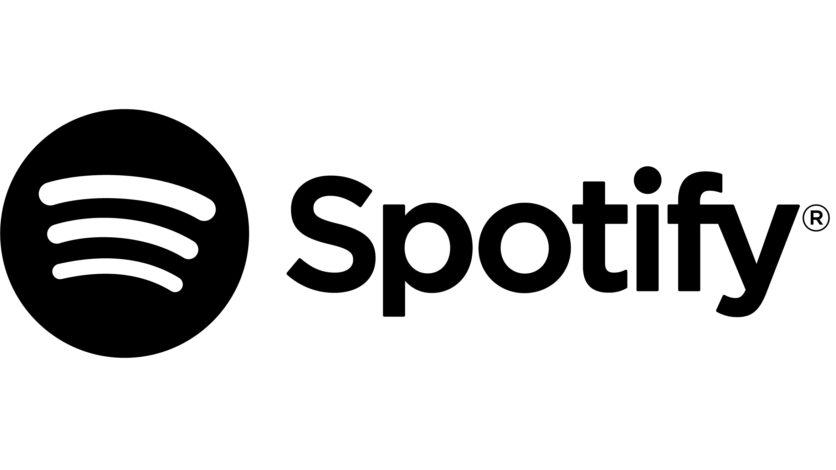 What makes Tencent's 9.1% holding in Spotify all the more intriguing?
Some fine print within today's SEC filing tells us what we need to know.
As agreed during the Tencent/Spotify 'stock swap' of 2017, it says, "Daniel Ek… exercises voting power over the the Ordinary Shares held… by each of Image Frame Investment (HK) Ltd, Tencent Mobility Ltd, Tencent Music Entertainment Hong Kong Ltd. and Distribution Pool Ltd".
The filing adds that Ek controls this voting power "through his indirect ownership of D.G.E Investments, which holds an irrevocable proxy with regard to these ordinary shares".
In other words, this 9.1% bulk of shareholdings may be owned by Tencent, but they always vote, en masse, in accordance with Daniel Ek.
---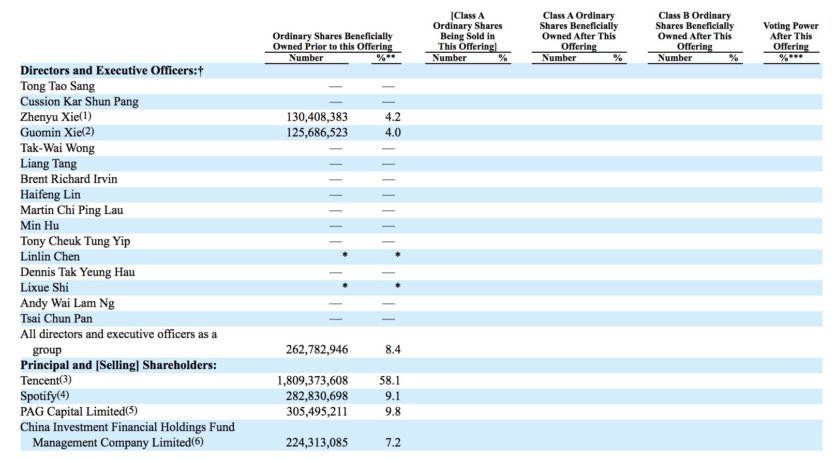 ---
Tencent Holdings owns 9.1% of Spotify, then, but Spotify doesn't, in turn, own 9.1% of Tencent Holdings (a company with a market cap currently sitting at just under $500 billion).
Instead, according to an SEC filing from October 2018 (see above), Spotify received a 9.1% stake in Tencent Music Entertainment (TME) as part of the Tencent 'stock swap' deal in 2017.
However, this number was confirmed two months before TME floated on the New York Stock Exchange, and may have changed in the aftermath of that public listing.Music Business Worldwide