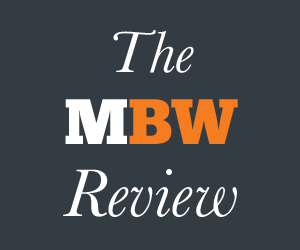 The MBW Review offers our take on some of the music biz's biggest recent goings-on. This time, Cherie Hu dives into Tencent Music – and one particularly successful aspect of the company's streaming services which set them apart from the likes of Spotify and others. The MBW Review is supported by Instrumental.
---
Chinese tech conglomerate Tencent currently runs a profitable music streaming business. The vast majority of streaming services in Western markets, however, are still millions of dollars in the red.
Spotify – which announced a landmark "equity swap" with Tencent Music in December 2017 – reported net losses of $461.4 million in Q2 2018. Pandora lost $92 million over the same time period.
Apple Music hasn't revealed standalone revenue numbers yet, but parent company CEO Tim Cook confirmed in a recent interview that "we're not in [music streaming] for the money."
Meanwhile, Tencent Music's post-tax profit in the first half of 2018 stood at a very healthy $263m, up 341% on the same period of 2017.
---

---
As Tencent Music navigates a U.S. public listing, its valuation in private trading has reportedly soared by over 150% in less than a year, from $11.5 billion at the end of 2017 to around $30 billion in August.
China's music market is notorious for rampant piracy, and generated only $260 million in digital music revenues in 2017 – less than 8% of what the U.S. recorded-music market made from streaming in the first half of 2018 alone.
But Tencent Music's financial success points to a vastly different growth narrative, which is arguably separate from the recorded-music sector: the vast majority of the company's revenues don't actually come from paid streaming subscriptions.
Instead, its growing profit margins are riding the wave of China's exploding media micropayment economy – which allows users to "tip" their favorite bloggers, artists, personalities and live-streamers natively through websites or mobile apps.
According to the company's F-1 filing with the SEC, 9.5 million users – the equivalent of 40% of Tencent Music's total paying user base of 23.3 million – shelled out money for virtual gifts and other social entertainment experiences in Q2 2018.
These "music-centric social entertainment services" accounted for 70.4% of Tencent Music's revenue in the same quarter.
In contrast, income from other online music services — i.e. from streaming subscriptions, advertising and partnerships — accounted for around 30% of revenue.
---

To grasp the scope of what music micropayments could look like, it helps to understand the umbrella company of 'Tencent Music' as a conglomeration of four separate services: streaming apps QQ Music, Kugou and Kuwo and karaoke app WeSing.
Almost all of these services have active live-streaming capabilities, which are paywalled upfront and/or have tipping, virtual gifts and other micropayment mechanisms built in.
For instance, back in 2014, QQ Music sold over 120,000 e-tickets to an exclusive, native live broadcast of a stadium concert by local pop singer Hua Chenyu, with the ability to purchase additional merchandise and "virtual gifts" for other users on the streaming page.
---

As for WeSing, power users with six-figure follower counts can earn as much as 50,000 yuan (US$7,300) a month in tips from fans during live-streams—and that's after Tencent takes its steep 70% cut of revenue.
In contrast, the dominant Western music streaming model today essentially forces consumers into two buckets: pay either a fixed monthly subscription fee, or nothing at all in exchange for ads. The is no middle ground on services like Spotify and Apple for micropayments, where fans can show direct financial support for the artists they stream via donations, tipping, virtual gifts or other means.
Bandcamp is arguably the poster child for how a pay-what-you-want model can be sustainable and profitable for both artists and platforms – the company has been profitable for six years in a row – but that mindset has yet to transfer into streaming as a whole.
---
Other music-tech startups like Huzza, Volareo, Songtradr, TipCow and Digital Tip Jar have tried to fill the void by offering channels for fans to tip artists online, but have gained relatively little mainstream traction to date (or, like Huzza and TipCow, have shut down entirely).
YouTube launched, shut down and then relaunched its own native tipping and donation feature during live streams – which is now under the moniker "Super Chat" – but there haven't been many success stories.
Interestingly, the few other Western platforms that have successfully and meaningfully implemented donation and tipping features in a streaming environment — including podcasting app Anchor, gaming live-streaming platform Twitch and even the gaming vertical of Facebook Live — are not focused on music.
"Spotify CEO Daniel Ek regularly characterizes his company as a 'two-sided marketplace' for artists and fans – but that vision cannot materialize as long as consumers are stuck in one $9.99/month price range, without the ability to participate in genuine marketplace dynamics."
Why is there such a wide discrepancy between East and West when it comes to music streaming and micropayments? The answer is as cultural as it is technical – revealing deep-set differences in how certain markets celebrate and share their favorite entertainers, alongside wider infrastructural bottlenecks to pulling it off.
While it wouldn't be wise for Western music-tech companies simply to copy and paste what has worked for their rivals in the East, the concept of micropayments is increasingly appealing to the former amidst stubborn unprofitability and a consequent race to diversify revenue.
Indeed, Spotify CEO Daniel Ek regularly characterizes his company as a "two-sided marketplace" for artists and fans – but that vision cannot materialize as long as consumers are stuck in one $9.99/month price range, without the ability to participate in genuine marketplace dynamics.
For streaming services that want to remain independent and avoid getting acquired out of financial necessity (or desperation), micropayments and greater financial flexibility for both artists and consumers could be the jewel on the crown of a sustainable business model.
---

One cultural explanation for why digital music micropayments have yet to take off in the West is that they have fundamentally social origins and motivations – a stark contrast to Western markets' increasingly individualized consumption culture.
Harking back to 2014, some of the first major success stories around micropayments in China took place not on music sites, but on social-media and "microblogging" platforms like Weibo and Tencent-owned WeChat.
For instance, Chinese pop singer Hua Chenyu (华晨宇, pictured main) made 105,000 yuan (around US$17,000 at the time) within five hours of posting one of his singles on Weibo in 2014.
The song was made available for download on his page for just 2 yuan apiece, with tips allowed, and there were only 23,000 registered payments within those five hours. This means that the average buyer paid 2 yuan plus over 2.5 yuan in additional tips for the download.
"Global live-streaming revenue is projected to reach $7.4 billion by the end of this year."
Other Chinese media streaming sites have been "gamifying" social video consumption for years through micropayments.
For instance, Chinese video-sharing site Bilibili allows users to submit timestamped comments and subtitles that run as banners across videos in real time—a feature known as "bullet chat," or danmu (弹幕).
Users can purchase special effects for their comments with virtual coins, which they buy with real money and, in this case, financially benefit the company but not the video uploader. The mechanism is similar to purchasing upgraded skins for avatars in games such as League of Legends (whose developer Riot Games is owned by Tencent).
Today, live-streaming is arguably the most popular and most lucrative bastion of this tradition of socially-driven media micropayments. According to Deloitte Global, global live-streaming revenue is projected to reach $7.4 billion by the end of this year, a 47% increase from 2016.
---
China alone is expected to account for 60% of that market—but that country is certainly not alone in the battle for users' attention and money. Several other live-streaming platforms across Asia, including China's Live.me, Japan's SHOWROOM, South Korea's AfreecaTV and the Philippines' Kumu, allow viewers to send broadcasters virtual gifts that can be cashed out in local currency.
Meanwhile, the Western music media ecosystem could not look more different.
Firstly, with the exception of the comments sections on SoundCloud and YouTube, the music streaming experience on the likes of Spotify and Apple Music is becoming increasingly individualized and non-social. Flagship algorithmic recommendations such as Spotify's Discover Weekly rely on the collaborative filtering of crowds, but not on the direct interactions of groups.
This is allegedly an issue of both supply and demand: for instance, Spotify has slowly been stripping away its few native social features due to "low user engagement."
Secondly, the most potent music video and live-streaming apps in the West in recent history did not implement any type of micropayment functionality. Instead, they flocked to the stereotypical economic backbone of advertising—even without any proof of sustainability.
For instance, Chinese short-form video app Musical.ly—which launched several young "mini-celebrities" in the West, but nonetheless shut down in August—was trying to monetize in the U.S. not through micropayments to creators, but rather through expensive ad packages that overshot their largely experimental reputation among brands.
---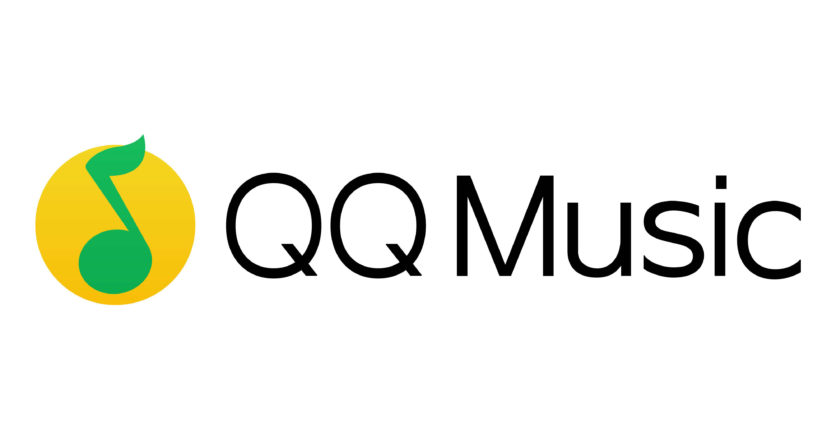 Importantly, there have also been larger bureaucratic as well as cultural obstacles to getting micropayments off the ground in Western markets.
Just over one year ago, Apple lifted a restriction in its App Store Guidelines that prohibited users from sending monetary tips to one another – largely thanks to the influence of WeChat, which had previously been forced to remove its in-app tipping feature due to the restrictions.
There are several Western apps and platforms today where micropayments could make a tangible difference in artists' and labels' bottom lines. Startups like Stationhead and Gimme Radio are building live, radio-like online experiences around music, many of which center on specific artists and fan communities and hence could be ripe for tips and virtual gifts.
U.S.-based video platform WAV Media, which has media partners including The FADER, HipHopDX and Mixmag and partnered with Kanye West to live-stream his album release party in May 2018, is currently building out its own in-app virtual currency that users can gift to the artists of their choice.
"Tencent Music and other music-tech behemoths have already proven the power of micropayments."
Not surprisingly, WAV is owned by South Korean internet company Naver, which also owns one of Korea's largest live-streaming platforms, V LIVE. This suggests that Asian-owned media companies will play a significant role in exporting mainstream micropayment experiences into Western markets.
In light of SiriusXM's acquisition of Pandora, plus the flurry of news around Spotify encroaching more deeply into indie artist services and distribution, the music industry is increasingly realizing that making money from streaming will be about much more than just generating a stream. It will also be about building a wider ecosystem of value-added services and opportunities around the base listening experience, in order to draw listeners and creators closer together.
Tencent Music and other music-tech behemoths have already proven the power of micropayments to buttress this value-added ecosystem, to the point of profitability.
Now their Western counterparts just need to catch up.
---

The MBW Review is supported by Instrumental, which powers online scouting for A&R and talent teams within the music industry. Their leading scouting platform applies AI processes to Spotify and social data to unearth the fastest growing artists and tracks each day. Get in touch with the Instrumental team to find out how they can help power your scouting efforts.Music Business Worldwide