MBW's Stat Of The Week is a series in which we highlight a data point that deserves the attention of the global music industry. Stat Of the Week is supported by Cinq Music Group, a technology-driven record label, distribution, and rights management company.
---
Tencent Music Entertainment has published its Annual Report for 2022.
Within the report, the China-based music streaming giant, which operates flagship music app QQ Music, as well as Kugou, Kuwo, plus online karaoke service, WeSing, provided an update on the number of independent artists registered on its platform.
TME works directly with indie artists through a platform called 'Tencent Musician Platform,' previously known as 'Tencent Musician Program,' which launched in 2017.
Since then, the company reports, the Tencent Musician Platform "has empowered them to create more than 2.3 million musical works by the end of 2022″.
Plus, according to TME, it ended the year with a total of 390,000 registered indie artists on the platform.
TME reported in its previous annual report (for 2021) that the number of registered musicians on the platform reached more than 300,000 by the end of 2021. This means that TME added 90,000 more artists on the program in 2022.
By the end of Q3 2022, TME reported to have 350,000 registered indie musicians on its platform, which means that in the fourth quarter of 2022 alone, the company registered 40,000 indie artists on the Tencent Musician Platform.
TME's latest count, however, lags behind its rival NetEase Cloud Music. By the end of 2022, NCM's version of the Tencent Musician Platform counted more than 611,000 registered indie artists, producing about 2.6 million tracks.
TME says in a recent stock exchange filing announcing its annual 2022 results that Tencent Musician Platform is an online service for select aspiring musicians "to showcase their talent, passion and original works for the broadest possible audience."
The platform provides tools and collaborative opportunities to help artists create, grow, engage and monetize their art. These resources aid indie artists from song production and domestic and overseas promotion, to artist and repertoire development, incentive plans, performance resources, copyright protection and career training.
The platform helps artists distribute their music to over 150 platforms worldwide including Spotify, YouTube and Apple Music.
Last year, TME said it rolled out several incentive programs to help artists gain exposure across its platforms. TME is one of the most dominant players in China's music streaming market. It operates its flagship music app QQ Music, as well as Kugou, Kuwo, plus online karaoke service, WeSing.
In July, the company launched a real-time data and analytics suite for artists and their teams called 'TME Business Intelligence for Artists.'
That follows the launch of a distribution service in April called 'One-Click For All,' which allows indie artists to register to the Tencent Musician Platform.
TME Chief Executive Officer Ross Liang told analysts during an earnings call in March that over 60,000 indie artists on the Tencent Musician Platform have used the One-Click feature by the end of 2022 to publish their original songs on WeChat Video Accounts, Tencent's challenger to TikTok, Kuaishou and other popular short-form video-sharing platforms in China.
Tencent Music executives last month revealed more plans in the pipeline for indie artists.
"We are creating more room for our indie musicians to grow into promising live streaming performance."

Tony Yip, Tencent Music Entertainment
"We are creating more room for our indie musicians to grow into promising live streaming performance. For instance, in the fourth quarter, our self-produced hit songs like Puppetry, helped their singers grow the number of fans substantially, thereby increasing both copyright revenue and live streaming income," said TME Chief Scientific Officer Tony Yip.
In December, TME unveiled a record release feature, allowing independent artists to upload their original albums and earn revenue from listeners.
These efforts come amid the exploding indie artist market in China.
By the end of last year, TME had 88.5 million paying users, up 16.1% from 2021. Its revenue from online music services jumped 8.9% YoY to RMB12.48 billion (approx. $1.8 billion), "driven by strong growth in music subscription revenues, supplemented by growth in revenues from long form audio, despite a decrease in sublicensing revenues and advertising revenues."
---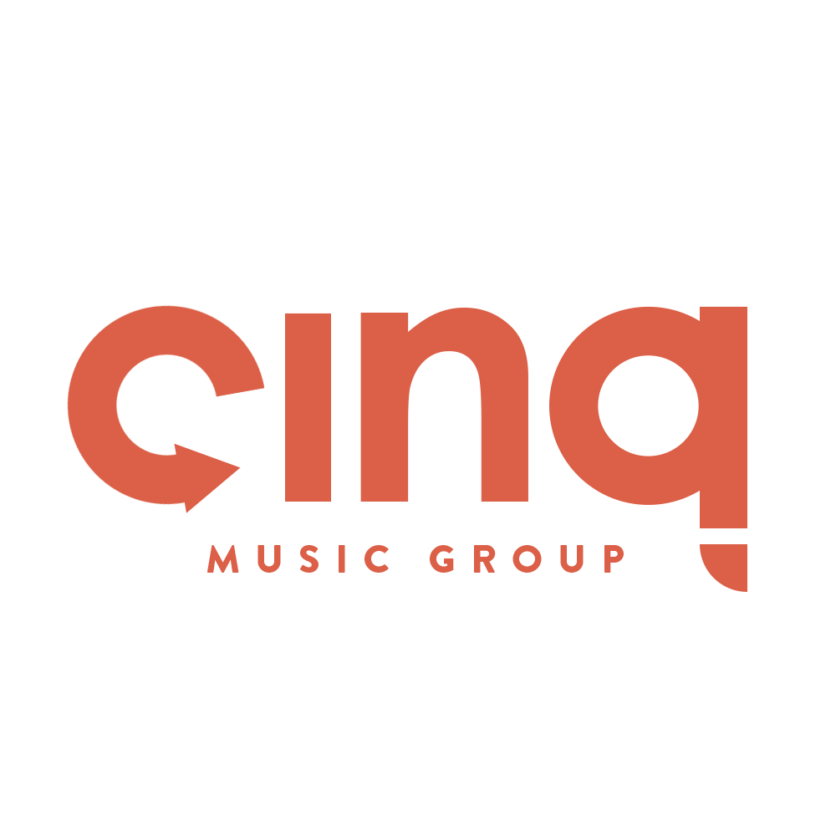 Cinq Music Group's repertoire has won Grammy awards, dozens of Gold and Platinum RIAA certifications, and numerous No.1 chart positions on a variety of Billboard charts. Its repertoire includes heavyweights such as Bad Bunny, Janet Jackson, Daddy Yankee, T.I., Sean Kingston, Anuel, and hundreds more.
Music Business Worldwide