MBW's World's Greatest Songwriters series celebrates the composers behind the globe's biggest hits. Teddy Riley is a founding father of new jack swing, helped reinvent Michael Jackson and was recently inducted into the Songwriters Hall of Fame. World's Greatest Songwriters is supported by AMRA – the global digital music collection society which strives to maximize value for songwriters and publishers in the digital age.
---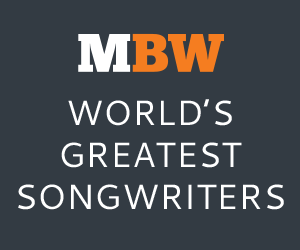 Teddy Riley has a film about his life in development. And here's a tip: you're gonna want to supersize that popcorn, because the bio behind this pic is the stuff of blockbusters.
He actually can't say too much about the project at this stage – no spoilers on cast or release date. But, as he jokes, 'that's ok, what I'm giving you here is the documentary'. It is certainly quite hard-hitting stuff at times.
Riley was born in the St Nicholas housing project in Harlem in 1967 and soon proved himself a musical prodigy, playing various instruments in church and spending a large chunk of his spare time in his uncle's home-built studio.
It wasn't all keyboards and self-improvement, however. Riley recalls how an early brush with the law helped shape his life and ambition.
"I was getting in trouble, I was getting arrested, because I was in the streets. One day, a police officer said, 'What are you, 15?! What are you doing in here?' I said, 'I'm trying to help feed my family'. He said. 'Not like this you're not. You're going to end up on Rikers Island helping nobody.' I didn't know what that was, but I knew it sounded bad!
"My uncle came and picked me up, and my mom was behind him with the belt. I was walking with my head down because I was embarrassed. When I got home, I got the beating – and that was the evolution and revolution all in one. That was when I changed my life, my heart and everything, that led to me making music and becoming a creator."
Focus well and truly sharpened, whilst still a teenager he scored credits on early hip-hop classics such as Doug E Fresh's The Show and Kool Mo Dee's Go See The Doctor.
He also co-wrote and co-produced Keith Sweat's debut album, Make It Last Forever [US No. 15, 1987], which included the track I Want Her [US No. 5], widely regarded as an early classic of new jack swing – the genre which Riley helped create.
By this time he had met local producer Gene Griffin, who became his mentor and manager, but from whom Riley would eventually split in extremely acrimonious circumstances – a traumatic and almost ruinous event that saw him genuniely worry about having to go back to the projects but which eventually led to a triumphant second act.
Aged 20 he formed Guy (managed by Griffin), with Aaron Hall and Timmy Gattling, who would record two albums (an eponymous debut in 1988, The Future in 1990), both of which topped the US R&B/Hip-Hop charts.

More importantly, it was his work with Guy, as well as his status as a founding father of new jack swing, that led to working with Michael Jackson – most notably as the main creative collaborator on Dangerous [1991, No. 1 in US and UK, 32 million+ units sold worldwide). Riley co-wrote two of the biggest singles from the record – Remember The Time and In The Closet.
In 1991 he formed his second group, Blackstreet. As with Guy, Riley was the chief songwriter and producer, propelling them to a commercial peak with second album, Another Level (1996, US No. 3) containing the No. 1 single, No Diggity.
The two-time Grammy-winner has also written for stars including Stevie Wonder, Lady Gaga and Bobby Brown (he co-wrote Brown's 1988 No. 1 My Prerogative).
In case you were wondering if some of these credits might be a bit dry on screen, along the way he was also bankrupted by a Ponzi scheme and saw his Virginia Beach studio destroyed by fire. And he found time to discover and sign The Neptunes, as well as becoming one of the first US writers and producers to work with K-pop artists (he has a studio in Korea). There's enough here to keep the narrative compelling.
One more note for potential screenwriters, if you're looking for a valedictory final scene, earlier this year Riley was inducted into the Songwriters Hall of Fame. Here, he discusses that honor, how he got there, how he nearly didn't get there, bringing Michael Jackson 'back to R&B' and much more…
---
How was your experience of getting inducted into the Songwriters Hall of Fame?
It was amazing. It's a special thing to be in the presence of a lot of other great writers. Being on that stage, everything comes back to you.
Getting recognized as a songwriter means a lot, because sometimes writers get overlooked. Writers are people who really love and believe in what they do. Being rewarded for that is a blessing for me.
---
Where does being a songwriter rank in the list of things you do?
I would have to say I'm a producer and a writer, but I would also say that the melody is king. Everything comes from the melody, which is from the songwriter. For example, No Diggity, I came up with the melody for that song along with my partner, who's not with us today, Will Stewart.
And when we came up with the melody, we knew what we had. A lot of people didn't. When we introduced it to the record label, they didn't understand it – until my friend Dr. Dre told Jimmy Iovine, you let Teddy know I want to be in the video when he puts this song out.
I said, 'Great, but if he's going to be in the video, he's got to give me 16 bars'. And right away, he gave me the 16 bars.
---
Do you remember the first song you wrote?
The first record that I worked on was I Want Her, with Keith Sweat [1987, US No. 5]. Keith asked me for a track. I gave him a hook and I gave him a melody; that created the song. He just slipped the words right in there.
It all comes together as chemistry. It's not just the writing; the writing is one portion. But if you put that writing on somebody who does not look the part for that song, it may not go anywhere. The chemistry of the song must match the chemistry of the singer. You have to study the artist.
Another example is Bobby Brown, My Prerogative. When we wrote that song, it was literally about Bobby Brown and what he was going through, with people always in his business after he got kicked out of, or he left, New Edition.
When that happened, I said, 'He needs a record that's going to speak for him', because most artists don't know how to speak for themselves.
After that, you didn't have to ask him about the problem with New Edition: 'It's my prerogative, leave me alone'.
---
What's your process when it comes to writing?
I start with a beat. From that beat comes what I call the flowers: the lyrics and the melody.
If a melody don't come, if I don't think it works, I go to the next song. But when it's working, a melody always comes.
---
You co-wrote at least half the Dangerous album. How did that collaboration come about? And what was it like writing with Michael on that record?
Michael called me and basically said, 'I want to shock the world, I want those lush melodies, I need that sound that's going to inspire us to write the greatest songs'.
I was in New York, he was in California. He thought I was in LA and he wanted to start straight away. I said he had to give me a week. He said ok, but then he sends me a present. Do you know what he sends me? He sends me a brick phone, because we didn't have cell phones like today back then; these were bricks. But he wanted to just be in touch with me every step of the way.
The process of writing with Michael was being at an upright piano in his room. No beatbox, no drums – he was the beatbox! That's how we came up with In The Closet; we made it up right there at the piano.
There are so many ways to write songs and I think I've tried every one of them, even down to banging on the table.
---
You've said before that you took Michael back to R&B – is that something you feel you achieved with Dangerous?
You're damn right. That's historic, bringing Michael back to R&B. And he welcomed it. When I came, Michael just opened up his heart to R&B and said, 'I want to do that'.
---
How would you define new jack swing, from a writer's point of view?
New jack swing was more about what's going on around you. How to make what you have in front of you work. New jack swing is hip-hop in the lunchroom.
[Journalist] Barry Michael Cooper said to me, 'If you don't name it, it will not be famous'. And he was right, new jack swing became famous before me.
Michael [Jackson] also said, 'You are not a star until the music becomes a star.' The music is the thing that breaks through, you come second.
But something like new jack swing takes more than one person. I was cultivating it alongside colleagues like Jimmy Jam and Terry Lewis and Babyface.
And of course it takes the artists. It took a whole conglomerate of people and things to make new jack swing, and then Michael Jackson took it to the sky.
---
How do you approach collaboration?
With collaboration, there's no leader, it's more like a gang. It's whoever comes up with the juice. Somebody goes, 'I want to dance with somebody'. Next thing, someone else says, 'I want to feel the heat with somebody'. And then somebody goes, 'Yeaahhh, I want to dance with somebody'. And somebody ends it with, 'Somebody who loves me'.
"you cannot force creativity. And if you do, you will hear it, it will sound false."
It's really a team effort, it's chemistry and it's about everyone being in the moment – like a gang. And if we don't feel that that day, we say 'Ok, man, let's come back tomorrow', because you cannot force creativity. And if you do, you will hear it, it will sound false.
---
Do you think songwriting is almost like a gift, or is it something you can study and learn?
Nah, it's got to be in the blood. But we don't know it's there until the moment you take your shot. Until you say, I'm in trouble, I don't know how I'm gonna make some money; let me try this…
I'm from the projects. I didn't know how I would make it out of the projects. I still see some of my old friends and people who I grew up around, still in that project, not knowing how to get out. You need something to inspire you, to get you to the next level. For me it was music.
---
Do you ever reflect on how far you've come?
Man, you already know the answer to that. After all I went through, dealing with a gangster as a manager, a production company where you thought you were a partner but you weren't. I didn't think I'd come back from that. I started thinking I was heading back to the projects, and I was prepared for that.
---
You seem to have come out of the other side of these situations with a positive attitude…
Let me tell you why. One of the reasons is something [Zomba co-founder] Clive Calder told me: stay out of court as much as you can, because it will take away your creativity. And also something my mom said: leave it behind. Because the one thing you can take with you is your God-given talent. And after leaving Gene Griffin, that's all I had.
But when one door closes, a bigger door opens. You have to believe in it and you have to manifest it. I've had so many doors closed on me, but the bigger doors always opened. When I left Gene Griffin, Michael Jackson called, and Quincy Jones called. And the two people who saved me financially were Keith Sweat, who paid me $30,000 for a remix, and Benny Medina, who gave me $100,000 to remix Jane Child, Don't Wanna Fall in Love.
Gene Griffin was giving me $10,000 for a remix and keeping the rest. Within two weeks, I was $105,000 out of the hole.
"I always keep in my mind, I haven't made it there yet. That's how I feel every day: I haven't made it there yet."
A lot of people would have given up and self-destructed, turned to substances. I didn't do that. I never did it. All my life I wasn't subject to doing substances. I was always inspired by people, by God, by my mom.
And I always keep in my mind, I haven't made it there yet. That's how I feel every day; I haven't made it there yet.
---
What would you say to someone just starting out as a writer?
Stay real. Stay true to what you believe. And write because you want to write, because it inspires you. Writing should be a dream, it should be your dream come true.
---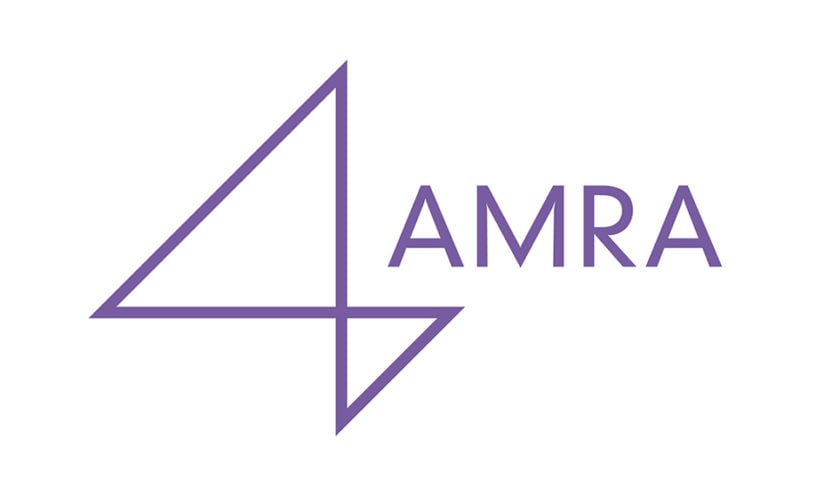 AMRA is the first of its kind — a global digital music collection society, built on technology and trust. AMRA is designed to maximize value for songwriters and publishers in today's digital age, while providing the highest level of transparency and efficiency.Music Business Worldwide