MBW's World Leaders is a regular series in which we turn the spotlight towards some of the most influential industry figures outside the US and UK markets. World Leaders is supported by PPL, a leading international neighbouring rights collector.
---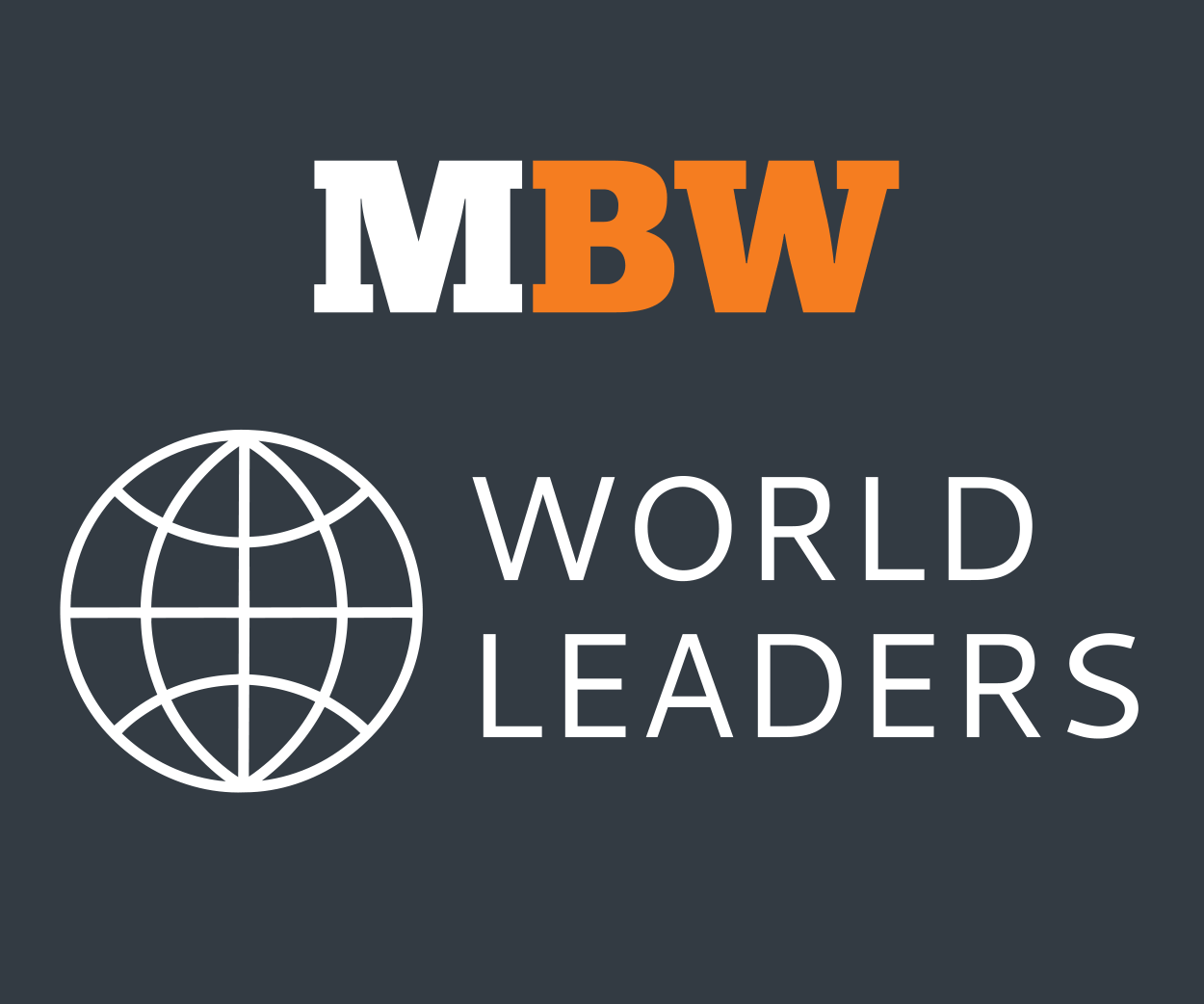 There are few people with as wide and deep a view of the Indian music industry as Tarsame Mittal.
The founder of TM Ventures has interests in almost every aspect of the business. He's perhaps best known as the man behind artist management company TM Talent Management, which he launched in 2012 and whose roster boasts many of the biggest names in Bollywood. It includes the most streamed Indian artist on Spotify – playback singer Arijit Singh – as well as marquee film composers such as Amit Trivedi, Vishal Bhardwaj and Vishal-Shekhar.
Mittal's also a promoter, who has staged five successful editions of the Bollywood Music Project festival; the brain behind India's largest music conference All About Music, held annually since 2017; and a website publisher, who runs the four-year-old music Musicplus.in. Last year, he added label owner to the list.
Mittal now helms two record companies, TM Music and ii Music; helps run two others, Singh's Oriyon Music and Bhardwaj's VB Music, and as of a few weeks ago, owns a 50% share of Desi Records, which is currently enjoying the success of its YouTube record-breaking Haryanvi hit 52 Gaj Ka Daman.
Plus, for artists he'd like to work with that aren't signed to his talent management firm or labels, there's Mittal's own consultancy arm, Entertainment Consultants.
---
---
The serial entrepreneur says he embarks on a new venture every time he identifies a problem to be solved or a gap to be filled.
He got into artist management when he saw there was need to professionalise and bring transparency the segment, which was dominated by "a system of assistants and secretaries"; into festivals when he realised there weren't any dedicated to Hindi film music; and into music conferences when he found that India lacked one on the same scale as those held abroad where along with keynotes and panel discussions, there are workshops and masterclasses.
"It's a personality issue. I love doing something new," says Mittal who tells us he'd run "more than 20 different businesses" before establishing TM Talent Management, including those related to education, event management, outdoor marketing, and PR.
Before India was struck by the second wave of the pandemic, Mittal had planned host a new conference last month, the B2B-focused Brands and Entertainment, which was conceptualised after he identified that brands were increasingly integrating music in their marketing and communication.
---
The music biz problem he's set his sights on next is perhaps his most challenging yet – increasing the value of India's recorded music industry, currently tallied at $180 million (or Rs1,333 crore) as per the IFPI's Global Music Report 2021.
That's a number many stakeholders, including Mittal, believe falls short of the true worth of the country's music business.
A 2019 report co-published by Deloitte and trade body the Indian Music Industry (IMI), for instance, stated that the revenues generated from all the "formal partner industries" for which music provides the "raw material", such as television, radio, live events, and 'OTT' audio-streaming platforms, is $1.2 billion, nearly seven times the IFPI figure.
"I keep thinking that if there are 300 million people using audio streaming [services in India right now], can those 300 million people pay Rs10 a month?," asks Mittal. "Then the music industry will grow ten times what it is today. And no label will have a problem in paying [royalties] to singers, or sharing their publishing with composers and writers. Everybody [will be] making money."
Mittal recently spoke to MBW about the unique features of India's often misunderstood music market, how he sees it evolving over the next few years and his opinion on whether an Indian artist will crossover into the West any time soon. Edited excerpts below…
---
You work with some of the most successful artists in India as well as rising stars. How do you pick out those you know will eventually make it?
First and foremost, I see the attitude of the artist. I look for positivity. There is a spark in people who want to make it big. They generally do not complain. They are very clear and confident about what they're doing.
"If you don't think you can make it, the chances of you making it are very, very low."
If you don't think you can make it, the chances of you making it are very, very low. I also try to see the uniqueness because if you sound like somebody else, that doesn't interest me.
---
What is the main difference between the live music industry in India and the West?
Internationally, the majority of the events are ticketed concerts. But in India, we do not really have that culture of buying tickets. The majority of our gigs are private and corporate events. By private, I mean weddings, birthdays, anniversaries, celebrations of any sort. We also have college shows organised by educational institutions, which are not as popular in the West.
"Here, there's a culture of free passes."
Ticketed events contribute less than 10% of the overall revenue. Here, there's a culture of free passes. People feel respected when they are able to attend an event for free. It's a psychological issue. A second big difference is the [lack of] venues. In India, most venues are makeshift arrangements for which you need a minimum of ten permissions to stage a concert.
---
India is currently dealing with the devastating second wave of the coronavirus. How has that affected things?
It has affected us on all fronts. It has affected me personally, as a lot of family members and friends have tested positive. I've been seeing first-hand right now how very difficult it is to get basic medicines and facilities.
[Business wise] we don't know what the revenue structure of our business will be in the next six months or year. Opportunities have stopped [coming in].
"The second wave has made things uncertain."
Earlier, brands were spending a lot of money even if live events weren't happening. Brands aren't able to sell their products now. Most deals are stuck. [Mittal postponed his brand-focused conference in the second week of April.]
We're able to do certain things [such as work on our] music labels and influencer management [projects]. The second wave has made things uncertain. Everybody is scared and confused. Nobody knows how long it will last.
Other than the pandemic, What is the most pressing issue facing the Indian music industry today?
I feel that everybody needs to come together and convince people to pay for music. Today, more than 90% of people are using streaming services [in India] for free. That is the biggest problem. The yearly subscription rate of a music service here is less than [the price of] one cup of coffee. The day people start paying for music, artists will have money, collection societies will have money.
"More than 90% of people are using streaming services [in India] for free. That is the biggest problem."
We are 1.3 billion people, we have one of the highest internet penetration rates in the world. We are the biggest market for a lot of social media apps and digital platforms. But still, our music industry is worth only Rs1,300 crore. There is no audio streaming company in India that's making profits. There has to be something structurally wrong.
---
How do you see this being solved?
I think it's being solved because artists are turning entrepreneurs and starting their own labels and YouTube channels. When artists become entrepreneurs, their thinking changes; they understand the economics of the music business. When they [the artists] start talking to music lovers and saying, 'Listen, for the music industry to grow and survive, you need to start paying for what you hear.' or 'I appreciate that you love my music. If you can, please use a paid service', you will start seeing change.
"I feel no music lover follows a music label or a streaming service; they follow artists."
This is my personal take, and I might be completely wrong but I feel no music lover follows a music label or a streaming service; they follow artists. The average music fan doesn't listen to anybody but the artist.
Fifteen years back, in India, only women used to visit beauty parlours. Today, a man paying Rs300 for a haircut is normal. It's always about the branding, the communication. People are not prepared to pay for music because they're not being convinced to do so. If the industry gets together and makes it a mission, then it will happen.
---
What has been the most exciting development in the Indian music industry over the last ten years?
The use of digital [mediums] and the real democracy [they have brought about]. India is like 20 countries in one. Some people like Bhojpuri music, some people like Bengali and some people like film music. Today, everybody has opportunities. Earlier, there was an entry barrier, that you cannot release your music if you don't have a label. You had to make cassettes, CDs, put in a lot of money. Today, anybody and everybody, if that person has talent and the ability to connect with people, can grow.
---
How do you see the Indian recording music industry evolving over the next few years?
The recording business will [continue to] be in the hands of the most powerful labels, but like in the 1990s, there will be two markets, a Bollywood market and a pop market and both will coexist. There will always be five to10 players who will dominate the market. But every two to three months, you will see a new success story. Like Tony Kakkar's Desi Music Factory and Darshan Raval's Indie Music Label. There will be hundreds of other such labels, which are owned by artists. That's the future.
---
What is the next big genre you're betting on?
Honestly, I do not believe in genres. For me, it's regional and folk music, like Assamese, Nagamese, Arunachali. As of now, we've only seen Punjabi or a little bit of Bhojpuri [take off]. I think every region is going to explode, one by one.
---
What would you change overnight about the Indian music industry if you could?
Government policy. The way the music industry is perceived has to change at the statutory level. Only then will things change. Without some statutory obligations or some compliances from the top, things take a lot of time. I'd like to see a 360-degree plan for venues, and strict rules around copyright.
---
What is the biggest misconception or misunderstanding about the Indian music industry globally?
The biggest misconception is that the industry is very big. I've been to a lot of conferences that have had some of the most senior people in the music industry on panels.
When we tell them that we are a country with 1.3 billion people, and they keep hearing stuff like YouTube has 400 million users in India, it's very difficult for them to understand the overall music industry numbers. They [also] don't understand [the concept of] private gigs. They think that artists here make a lot of money through ticketed gigs, which is not true.
---
We keep hearing discussions at music conferences about the potential of Indian acts to cross over internationally. What is your take on it?
When I visited the US, I spoke to a few music labels about this. Most of them told me: 'We don't want another Justin Bieber. [We want] people [who] bring a new sound and perspective. That's what we're looking for and we're not able to find that. The second thing is that in the US, we have a very systematic approach to things. A lot of Indian artists come with a lot of baggage, which is very difficult for us to handle.'
I can tell you that there are more than 20 collaborations and crossovers happening, of different scales and sizes. If there was no lockdown, some of them would have happened by now, but you will see a lot in 2022 for sure. It's about which artist is able to connect those dots.
It's the same thing with regional [music within India, and why] somebody who has become big in Haryana, Bihar or Assam [may not] become big in the Hindi space. It's not a matter of time or strategy. It's a matter of [that] one artist who will be able to connect with audiences in the West. After that, you will see a lot of things happening.
---

World Leaders is supported by PPL, a leading international neighbouring rights collector, with best-in-class operations that help performers and recording rightsholders around the world maximise their royalties. Founded in 1934, PPL collects money from across Africa, Asia, Australia, Europe, and North and South America. It has collected over £500 million internationally for its members since 2006.Music Business Worldwide