Sweden's reign as the golden child of the global recorded music market might now be over: just like in its sister country Norway, 2014 saw a devastating fall in CD sales and an overall market decline.
Total record sales in Sweden in 2014 stood at 987.1m SEK (€105m), down 0.4% on 2013's tally of 991.2m SEK (€105.5m).
The drop was largely due to a decline in physical album sales, which fell 33.8% from 229m SEK (€24.4m) to 152m SEK (€16.2m).
Vinyl Sales increased by 45.6% in the year, reaching 20.7m SEK (€2.2m), compared to 14.2m SEK (€1.5m) in 2013. Vinyl represented 2.1% of total market sales.
IFPI Sweden doesn't give exact CD sales figures, but according to MBW estimates, CD album sales accounted for just 131.3m SEK (€14m) in 2014 – a huge 38% drop on the 214.8m SEK (€22.8m) posted in 2013.
That means CD albums claimed just 13.3% of the Swedish market last year.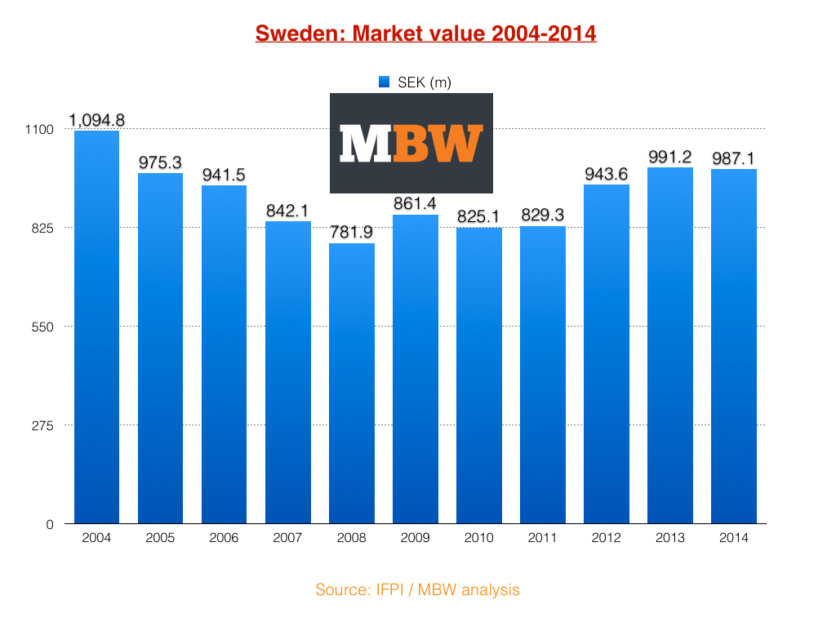 Income from streaming services grew 10.8% in 2014, up to 787.1m SEK (€83.2m). Streaming now claims 79.2% of the total Swedish recorded music market.
As you can see in MBW's analysis above, the total market value may have dropped compared to 2013, but it was still higher than any other year from 2005 onwards.
Download sales stood at 45.5m SEK (€4.8m), defying global trends to grow 3.2% on the 44.1m SEK (€4.7m) posted for 2013.
Ludvig Werner, CEO of IFPI Sweden, said: "In 2014 revenue from streaming music services continued to increase and now accounts for 79% of total revenue – the highest percentage in the world.
"We are positive about the market in 2015, with an expectation of continued growth for streaming services."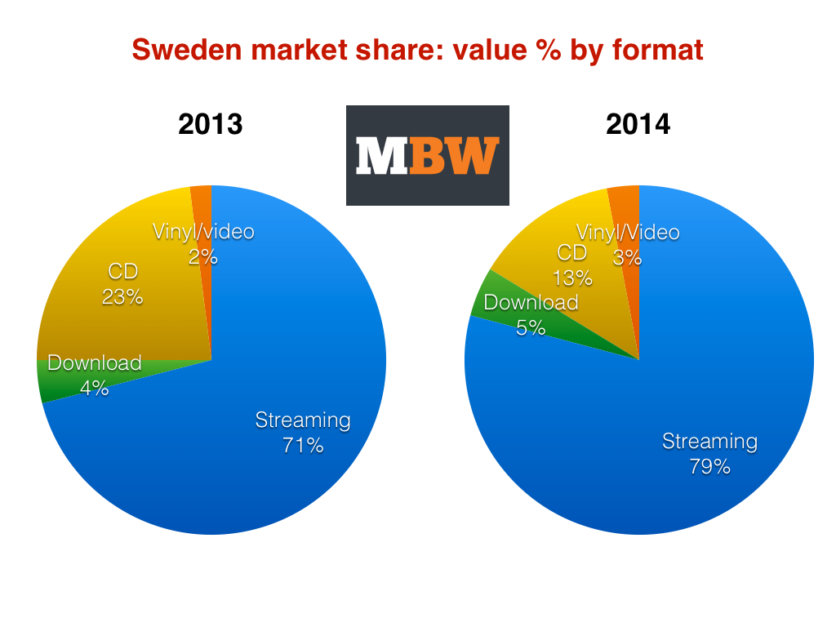 [Pictured: Omi, whose Cheerleader was the No.1 single in Sweden for the last eight weeks of 2014]Music Business Worldwide