"There's a breadth of expectation and responsibility that rests with the modern artist manager. For those that embrace the all-encompassing culture, there's no specific start or end – no clocking on or off."
In under four years, Red Light's UK HQ has worked its way into the artist management big leagues – with James Sandom at its heart.
One glance at the roster of the London-based firm, launched by Sandom (pictured inset) and Cerne Canning as part of Coran Capshaw's Red Light empire back in 2012, tells you all you need to know about its growing strength.
Clients include indie rock heavyweights from The Vaccines to Kaiser Chiefs, Everything Everything, Franz Ferdinand, Belle & Sebastian, Broken Social Scene, Interpol, Oh Wonder and Temples.
And in 2016 there's a particularly exciting new addition to this list: Bastille, the British alternative pop group whose debut album Bad Blood has gone two-times platinum in the UK and sold 1.6m album equivalents in the US market.
Having left former management den Black Fox, Bastille – led by songwriter and auteur Dan Smith – are poised to release their second album in the coming months, a priority on each side of the Atlantic for UMG's Virgin EMI and Capitol Music Group.
And Sandom, MBW's latest Manager Of The Month, can't wait.
"Universal has a lot riding on this record, and as a team of people, including us with Dan, we feel responsible to deliver the goods.
"It's not pressure so much as a great opportunity – and we're going to do everything we can to make the most of that opportunity."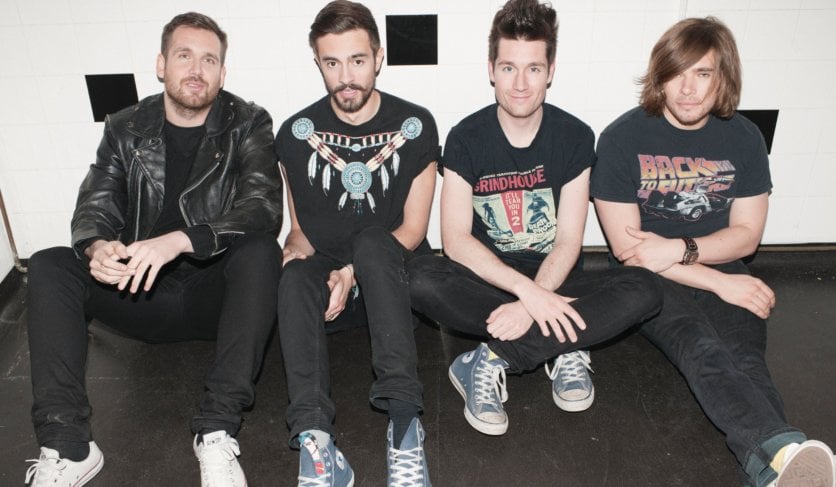 ---
Sandom's career in management started back in 1998, when he learnt the ropes following a stint as what he calls a "failed musician".
"I was a bass player in numerous unsuccessful bands in the 1990s, dreaming of being the male Kim Gordon," he says.
"By the time I'd stopped to think about artist management, I was already doing it."
The 40-year-old Brit eventually joined Adam Driscoll and Paul Craig at Channelfly's new acquisition, SuperVision Management, at the turn of the Millennium.
In 2002, Sandom had his first big career 'moment', managing Danish shout-pop duo Junior Senior, whose Move Your Feet earwormed its way towards the top of the charts around the world.
In the same year Cerne Canning, a central figure in the independent music scene in the late 80's and 90's, joined SuperVision – and immediately hit it off with Sandom.
A remarkable run of success followed.
"Red Light is a culturally patient, artist-driven company that thrives on very similar principles to my own."

James Sandom
By mid-2004 Sandom was managing Kaiser Chiefs, shortly followed by The Cribs, whilst business partner Canning was enjoying success with Franz Ferdinand. Before long White Lies, Crystal Castles and The Vaccines had joined the SuperVision fray.
Yet all good things must come to an end.
SuperVision was owned by the MAMA Group, which was taken over by UK retail giant HMV in 2009. Sandom and Canning soon realised that a speculative artist management company didn't entirely within a regimented retail chain – and negotiated an exit.
"We were talking to potential new business partners for about two years after that," says Sandom. "We spoke with all the typical runners and riders."
But Red Light, very much built in the mould of owner Coran Capshaw, stood out.
"They were a culturally patient, artist-driven company that seemed to thrive on very similar principles to our own: good people, good artists and a desire to find intelligent ways of monetizing its businesses."
---
When Sandom is asked to name his biggest milestone at Red Light so far, he understandably points to the recent resurgence of Kaiser Chiefs' business.
Having managed the band for a decade by 2014, Sandom saw the Yorkshire fivesome's multi-platinum early career highs, followed by the gradual disappointment of a descent into the commercial wilderness.
In 2011, the Kaiser's first album release on a major label, The Future Is Medieval, flopped – peaking at No.10 on the UK's Official Chart. The following year their greatest hits set, Souvenir, didn't even make it that far.
The Kaisers' fortunes appeared to have flatlined. Yet Sandom stayed patient, and still believed.
What came next was quite a feat: part-funded by their participation in a Barclaycard TV ad, the Kaiser Chiefs released their 2014 album Education, Education, Education & War through a services deal with Universal's Caroline International (with a little help from Fiction).
It was a bold gamble for Sandom, as it meant Red Light taking on much of the legwork for the release. It proved a wise decision: the LP hit No.1 on the UK chart, revitalising the Kaiser Chiefs career, while handing them back control of their destiny.
"We were able to guide an artist on the back foot at the time and help put them on the front foot, with much of that handled internally at Red Light," says Sandom. "All corners of the company pulled together and for the first time I really felt the strength of what can be achieved here."
Sandom resists the temptation to use the Kaisers' campaign as a parable for the increasing power of management companies to 'self-release' an artist's material; he remains highly complimentary of the role played by Caroline and Fiction.
That said, Sandom also recognises the merits of the services model – which Red Light has turned to again since – and its potency as an alternative to a traditional label deal.
"There's a lot more running the hard yards with a services model," he says. "Management has to effectively carry the can.
"The Kaiser Chiefs process was such an education, and we've hired people with specific skills as a result.
"We're not looking to replace the services of a label by any means – but we are looking, over time, to be able to execute a campaign from start to finish ourselves, as per Alabama Shakes success for Red Light and ATO in America."
---
Adds Sandom: "If you want to achieve the highest commercial goals in the modern business as fast as possible, the major label system has the golden hammer.
"Yet if you're a management company investing significant funds in resources and to some extent you have the capability of handling a number of [album release] elements internally, it's healthy to question the validity of some deals – particularly high percentages of gross (non-recorded) revenue going back to the label."
Ah, yes, the much-debated '360' deal – a fact of life for many new artists signing to a major label, but an irritant for most modern managers.
Is it fair that a major label, by far the biggest marketing investor in an artist campaign, gets to take revenue in addition to that derived from album sales?
"I tend to be drawn to artists that stand out rather than those wanting to 'fit in'."

James Sandom
"I understand it," says Sandom, diplomatically. "Essentially if you want to eat at the top table, get the most money invested in your act, any one of the three major label groups wants to see return on that investment."
He adds: "Any release or campaign can be marketed aggressively, but it doesn't guarantee traction. In an era where everyone has a voice to express opinion, to a degree excellence can get any artist on the ladder.
"I tend to be drawn to artists that stand out rather than those wanting to 'fit in'. Whilst it may be a romantic view I still make decisions based largely on passion and instinct."
---
One thing that stands out about the majority of Red Light UK's established roster is their loyalty to their management team.
Whether it's the Kaisers riding out a career lull or the likes of The Vaccines sticking with Sandom and Canning through their uncertain departure from SuperVision, artists seem to believe in Red Light's ability to do the best for them – even during tricky periods.
Says Sandom: "Every manager out there has different principles that sit at the heart of their relationships. But my own, which I think are echoed at Red Light as a company, are very much based on trust, strategic thought and, if something does go wrong, what are we doing as a group to make it right?
"Whist I'm fiercely ambitious, I find success harder to quantify."

James Sandom, Red Light
"My relationship with artists is very open: we spend time talking about the good, the bad, the business and what we could do better.
"It's my role to absorb their goals, put those in logical order, encourage the good ideas and help bring a strategic path to all of it."
He adds: "Whilst I'm fiercely ambitious, I find success harder to quantify, in my mind satisfaction is success – achieving an artist's goals with them, and contributing creatively to expanding those horizons, whether creative or commercial, is hugely rewarding."
---
That fierce ambition certainly comes to the fore when Sandom discusses Red Light's recent growth in the UK, and his plans for the HQ's future.
Interestingly, Sandom and Canning have hired many colleagues whose skillsets lie outside of traditional artist management – from legal to international, live promoters and ex-journalists, plus ex-label managers, A&Rs and marketeers.
This is exemplified by two new additions to the Red Light UK office: legal eagle Peter McGaughrin (ex-Clintons, RCA) and marketing/artist relations specialist Linda Maitland (ex-Warners).
"It's inspiring, informative and enjoyable to work directly managing artists with Phil Costello, Will Botwin, Cerne Canning, Nathan McGough, Peter McGaughrin, Matt Johnson and Deb Fenstermacher, within Red Light's team, a wide spanning cast of characters and we learn from one another" says Sandom.
"In my immediate team in London [MBW Young Executive nominee] Jessica Lord has carved a pivotal role for herself at the heart of the next generation of Red Light, while Bianca Harley, Linda Maitland and Caroline Trout between them make the wheels for my direct roster turn seamlessly."
---
2016 is a particularly big year in the history of Red Light: It's been 25 years since Coran Capshaw started the business by managing the Dave Matthews Band – a group he took a liking to after putting them on in his Charlottesville bar.
Sandom says the music biz veteran remains a huge inspiration, and continues to shape the attitude of Red Light worldwide.
"I feel very fortunate to be so well supported by Coran," he comments. "One of the elements that stands out with Coran – and something he encourages amongst the managers as a group – is entrepreneurial thought and a freedom to try to do things differently.
"He leads by example: in an industry often in a rush for immediate results, Red Light's environment is patient, forward-thinking and entirely artist and career focused, largely down to the path Coran set for the company."
"Coran leads by example. Red Light's environment is patient and entirely artist focused."

James Sandom
(It's also modest: it's not Capshaw's style, for instance, to shout about the fact Red Light's artists have just landed 27 Grammy Nominations.)
It's evident that Capshaw's creatively appreciative and unrushed approach to music biz careers fits nicely with – and has no doubt rubbed off on – Sandom's own.
"My perception of the modern business overall is equivalent to a group of colonies," says Sandom. "In an era where there's so many options in terms of who to work with and how, I gravitate towards the groups of people in the business sharing a similar philosophy and artist-first mindset like my own."
---
Perhaps the biggest date on Sandom's calendar this year will be the arrival of that second Bastille album – a big chance for the band, and Red Light UK, to solidify their position on the world stage.
Sandom, who co-manages the group with Red Light's Will Botwin in New York, says: "It's a hugely appetising proposition to work with an artist that essentially on a debut cycle, has to an extent gone as far as a British pop/alternative act can go with one set of music released
"Our job with chapter two is to make it crystal clear that there's a chapter 3,4, and 5 to follow. Obviously there are commercial targets to achieve alongside that, but if at the end of this album cycle we've guaranteed Dan the opportunity to make further records at the highest level as a global force, then we'll have done a good job."
Adds Sandom: "As a manager, the sense of overarching responsibility for all elements of an artist's livelihood is sizable. That said I turn 41 shortly, and still don't feel like I've ever 'gone to work'.
"I'm aware I work longer hours than friends with regular jobs, there's little definition between the week and the weekend, and any 'holidays' tend to be anchored with work at the heart of them – but it's a culture that's mine.
"I'm fully satisfied that one of my main focuses in life is working on becoming a better artist manager with each day that passes."
---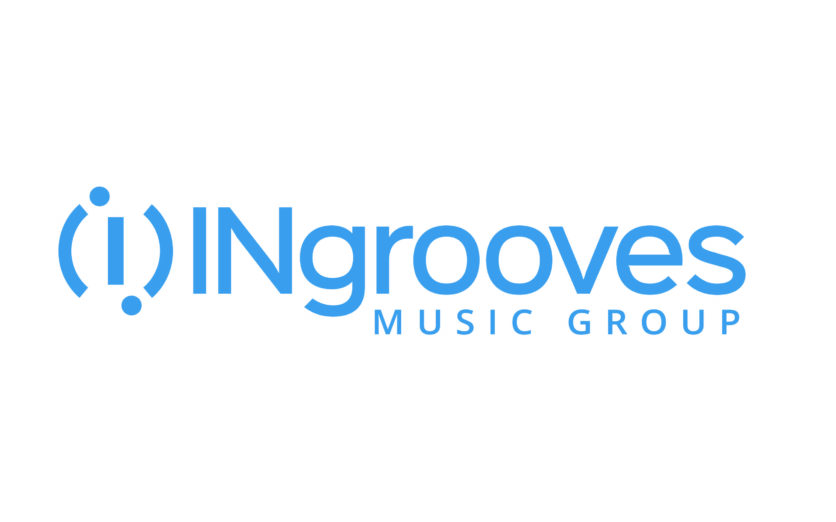 MBW's Manager Of The Month is supported by INgrooves Music Group, a leading independent provider of distribution, marketing and rights management tools and services to content creators and owners around the world. With experienced & knowledgeable people, unparalleled commitment to customer service and thoughtful marketing solutions, INgrooves aspires to be the most transparent and solution-driven partner for labels and artists. Visit INgrooves.com for more details. Music Business Worldwide